The start of the new year is the perfect time to make financial improvements in your life.
Exercise is great for all, but don't forget about your financial health and credit well being. Create a credit plan for the New Year to make sure your good intentions don't fall by the wayside, as many resolutions do. If your credit score has room for some improvement, check that off the list now, as it will take time and effort to better your score.
Take a look at Credit Sesame's credit plan, which includes specific steps to improve your credit.
5 Ways to increase your credit in 2017
1. Get your credit report from AnnualCreditReport.com and your credit report card from Credit Sesame.
Federal law entitles each consumer to one free credit report every 12 months from each of the three major credit reporting agencies (Equifax, Experian and TransUnion). Regular review of your credit reports shows you where you stand and what improvements you can make. You can also check for errors that could be dragging down your score.
2. Become an authorized user on someone's credit card.
When you become an authorized user, you get your own card, but more importantly, the primary cardholder's history on that card will be transferred to your credit report. If the bill is paid on time and the balance is low, your credit score could improve. Be careful.
You should only become an authorized user with a primary account holder who handles credit responsibly. Also, take full responsibility for any charges you make on the card. Most, but not all, credit card companies report authorized users to the credit bureaus, but in some cases the account appears differently on the authorized user's credit report.

3. Open a secured card and use it responsibly.
For a secured credit card, you'll need to make a cash deposit. The credit limit on the card is usually equal to the amount of the deposit. When you use the card, the money you owe is not deducted from the deposit. You need to pay the bill just as you would on a traditional credit card.
After six to 12 months of responsible use, you may be able to qualify for an unsecured card and get your deposit back. Don't max out the card. Part of your credit score is based on your debt utilization. That's how much you owe in relation to the amount of credit available to you. Keep your balance to no more than 30% of your limit.
4. Apply for a store card.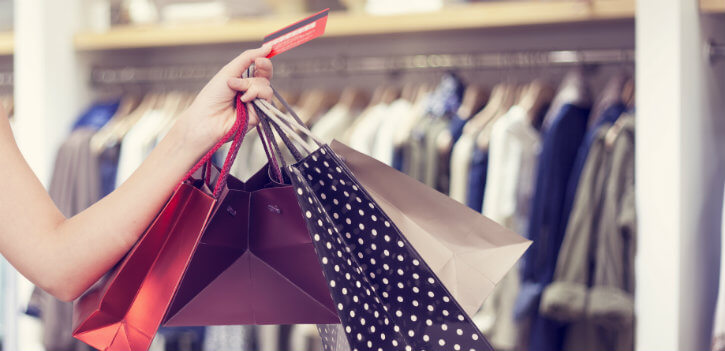 Store cards are sometimes easier to qualify for. The downside is that they can be more costly, as their interest rates may be higher than traditional credit cards.
Be careful because the store is likely to continually try to entice you to spend money on the card by offering special deals, promotions, and coupons. Don't let your credit-building goals land you in debt.
5. Ask for a credit limit increase.
Part of your credit score is based on your utilization ratio, as we mentioned earlier. You can lower this ratio and improve your score without lowering your debt if you increase your credit limits.
Know that when you request the increase, the issuer will most likely make a hard inquiry on your credit, just as it would if you were to apply for a new account. Hard inquiries generally cause your score to temporarily drop by a few points.
Inquiries stop affecting your credit after one year, but remain on your credit report for two years. Once you receive a credit limit increase, don't use it, or you'll defeat the purpose of getting the increase in the first place.