Hawaii may be beautiful — but it's not a financial paradise.
According to Credit Sesame internal data, the average credit card debt is $6,182, and median income is only $4,990 per month. Add in a median home price of $555,000 and rising, and you'd assume debt and collections would be a huge problem. They are not.
Again looking at Credit Sesame internal data, a very respectably small number – just 4% – of Hawaii residents have five or more accounts in collection. In some other parts of the U.S., the number is as high as 29% of the population.
So what are Hawaii residents doing differently?
Hawaiians live in a tighter credit environment
Few big national banks have a presence on the Hawaiian islands, and the ones that do have  branches there are fairly new to the area. The vast majority of residents do their financial business at smaller, local banks and credit unions.
With less competition among financial institutions, says Crystal Stranger, founder of 1st Tax and long-time Hawaii resident, people aren't constantly being hit with offers to borrow money. Stranger has lived in Oregon and California, and she was struck by the difference when she first moved to Hawaii. In Hawaii, she said "they might have a few flyers up in the bank for credit cards, [however, it seems] every bank teller would offer that on the mainland."
In preparing tax returns, Stranger continued, she sees that residents use local lenders even for mortgage lending.
Hawaiians have a strong social safety net
QUEST is Hawaii's health plan for low-income residents, and many residents qualify for zero-cost health coverage. According to 2015 figures, 326,500 of the state's 1.4 million residents are covered through the program.
This, said Stranger, helps keep Hawaii residents out of medical collections and free up funds for other bills.  Medical costs can have a huge effect on the rest of a person's finances. A Rutgers study showed that medical bills accounted for nearly half of all bankruptcy filings.
[Related: How to Get Medical Debt Off Your Credit Report]
Doug Nordman, author and long-time Hawaii resident also points out that Hawaii is one of the healthiest states in the nation, which keeps medical costs in line. The Gallup Healthways Well-Being Index backs that up. Hawaii topped the 2015 index, which measures health, happiness, and financial factors, among others. Good weather year-round leads to a wealth of fresh produce to eat, and incentive to get outdoors for hiking, biking, and surfing.
Hawaiians have "pono"
Nordman, author of The Military Guide to Financial Independence and Retirement, said "Hawaii residents have a very strong multicultural ethic of repaying your debts. The Hawaiian word for it is "pono", and they take the concept seriously. Pono is a combination of minimizing debt in the first place, working hard to pay it off (with multiple jobs if necessary), and family support."
Because housing costs are so high, many younger Hawaii residents continue to live with their parents, even after they start their own families. Stranger has seen parents and adult children pool their money together to buy new homes.
Finally, in Hawaii, because of the strong family ties, many people feel more comfortable asking family for help when they have money issues. Family support is expected and normal.
[You May Also Like: How Cosigning on Student Loans Affects Credit for Parents and Their Children]
So how can you use these principles to help your own finances?
Keep credit in check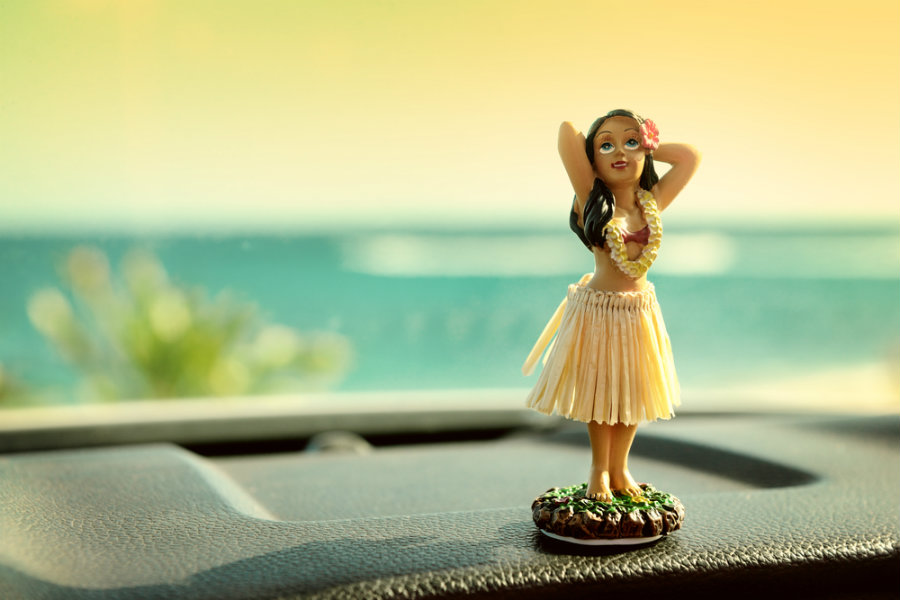 As Stranger pointed out, Hawaii is a much different credit environment. Consumers generally need to ask for credit, not respond to credit card and loan offers at every turn.
Although most of us live in an area where we are offered credit cards constantly, we don't have to take them all. While it's not necessarily a disadvantage to have plenty of available credit, credit without discipline easily leads to debt.
Keep a small number of cards with reasonable Usage should be no more than 30% of your credit limit on any card, and leave all but one card at home rather than in your wallet to prevent impulse buys that add up over time.
Reduce housing costs
In Hawaii, families avoid the high housing costs by sharing a home with family. You don't have to live with your parents if you don't want to, but you can live with a roommate or find a smaller, less expensive home. Smaller leads to lower utility costs, too.
Depending on where you live, you may also save by living closer to the downtown core and forgoing a car in favor of public transportation.
Make healthy choices
Your health can be a financial asset. That Rutgers study found that good physical health tends to correlate with good financial health.
People with better health tend to spend less on unhealthy vices, such as cigarettes. They also tend to have fewer catastrophic health care bills. As the Hawaiian example shows, freeing up money from medical debt allows consumers to focus on their other bills.
Find creative ways to pay off debt
Pono means residents in Hawaii will work second jobs, sell items they don't need, and do what it takes to fulfill their obligations.
Depending on your skill set, you may be able to start a side hustle that will bring in the cash you need to pay debt off faster, saving you money on interest and improving your monthly cash flow.
Once you've paid off debt, you can save the extra money for a big purchase or save it towards your retirement. Extra earning power can give you a sense of financial freedom — and keep you out of debt in the future.
Don't be afraid to ask for help
In Hawaii, it's not shameful to go to family for help. This may work for you, too, or you can learn how to ask for help from other sources.
Start with your creditors. They want you to pay your debt, not go into collections. If you contact them when you first notice a problem, you may be able to work out a payment plan.
In some cases, debt consolidation is a good option to lower rates and provide a plan to get you out of debt faster.
You have options to get help and keep your accounts out of collections, no matter where you live. If you need to discuss your situation one-on-one with an expert, start by finding an NFCC Certified Counselor in your area.