Gone are the days when student loans were left to young people to pay back. Today, repayment plans span generations, and some economists warn high debt levels amount to a bubble on the verge of popping.
That means both young professionals and their parents face difficult decisions about managing debt — decisions they often are required to make side by side. This can create financial and interpersonal strain, so families must navigate these issues with transparency and all of the information possible.
What does it mean to cosign a loan
When you cosign a loan, you agree to be 100 percent responsible for that loan if the primary borrower fails to meet their obligations. So if the primary borrower stops making payments, you agree to pay back the loan and make those payments. You are the lender's insurance policy that the loan will be repaid.
If you cannot afford to take on those payments, then you should not agree to cosign the loan. While you may cosign the loan never planning to make payments, you may ultimately have to make payments and should consider that fact before agreeing to be a cosigner.
We asked the experts to weigh in on trends in cosigning of student loans and strategies families can use to navigate the repayment process.
As tuition rises, cosigning remains pervasive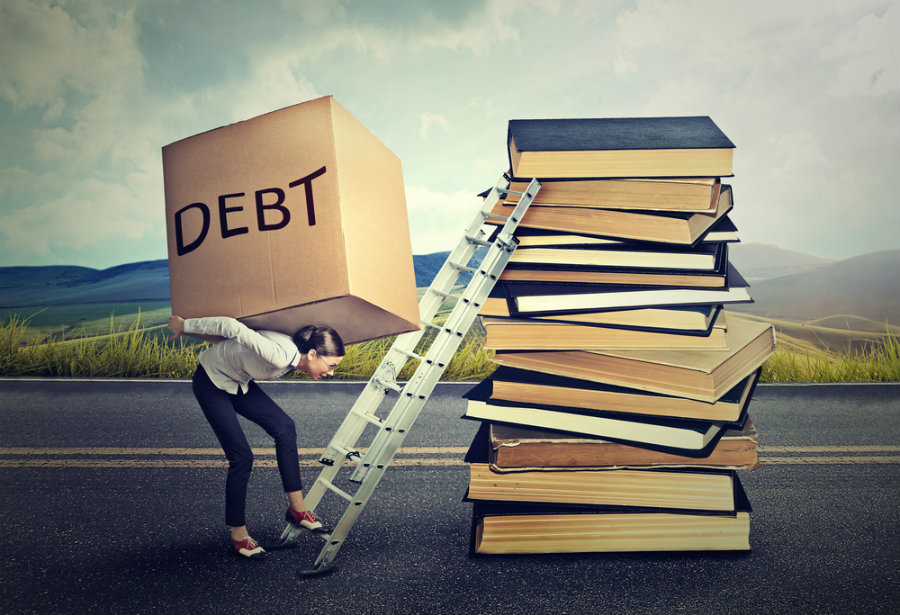 College isn't getting cheaper. Data from the not-for-profit College Board pegs 2015-16 tuition, fees, room and board at four-year in-state public schools at $19,548 on average, up from $16,178 just five years ago. Meanwhile, those same expenses at private nonprofit schools have reached $43,921 on average, up from $36,465 five years ago.
Take those figures and multiply them by the number of people estimated to hold federal and private student loans, and the magnitude of debt becomes evident: More than 40 million individuals collectively owe upward of $1.2 trillion, according to the Consumer Financial Protection Bureau (CFPB).
Although most federal student loans don't require a cosigner, private loans are a different story.
"More than 90 percent of private student loans for undergraduate students and 75 percent of private student loans for graduate and professional school students require a creditworthy cosigner," explains Mark Kantrowitz, publisher and vice president of strategy for Cappex.com, a free website connecting students with colleges and scholarships. "This hasn't changed in many years. Most students have a thin or nonexistent credit history, so the loan is made on the strength of the cosigner's credit, not the student's."
The difference today is that more parents are working later into their careers to help pay off their children's loans. The Credit Sesame survey found 40 percent of respondents intend to work longer to accomplish that goal. Others such as members of Generation X told said they are paying down their own student loans even as they help their children go to college.
Cosigning creates benefits and risks for credit health
For many students, having a parent cosigner is the difference between going to the college of his or her choice, or not going at all. It can be beneficial in calculating the cost of the loan over its lifetime.
"Even if the borrower could qualify for the loan without a cosigner, adding a cosigner might enable the borrower to get a better interest rate if the cosigner has a higher credit score than the borrower," says David Levy, author and editor of Edvisors Network, a news and information hub about planning and paying for college. "The loan interest rates and fees are based on the higher of the two credit scores. Some lenders will reduce the interest rate by as much as 0.50 percent even if the cosigner does not have a better credit score, since having two people responsible for repaying the loan instead of just one reduces the risk that the loan will become delinquent or go into default."
How cosigning affects credit, in general
Since as a cosigner you are just as responsible for the loan, it will show up on your credit report. This loan will impact your credit score just as any loan you took out would. However, it could also negatively impact your score without you doing anything.
How the line of credit you cosigned for impacts your credit score could depend on the type of credit. The other factor in how the credit you cosigned impacts your credit is how the borrower uses the line of credit.
For example, if you cosigned for a credit card, how the primary borrower uses the card could have a significant impact on your credit score. Credit utilization on revolving debt, such as credit cards, can account for up to 30 percent of your score.
If the borrower carries a high balance, it could negatively impact your score. On the other hand, if they use the card responsibly and don't carry a high balance, the good use of credit could have a positive impact on your score. The cosigned credit card could have either a positive or negative impact, however, which it is is up to the primary borrower and not you, so it's always a risk.
Alternatively, if you cosign for a car loan or some other line of credit, the impact may not be as great unless the primary borrower defaults on the loan. Having that new loan on your credit report could help to improve your mix of credit and so long as the primary borrower is making on-time payments, could help to improve your credit score.
At the same time, both student and parent incur significant risks that should be discussed before any loan application is signed. By cosigning on a loan, parents become co-borrowers with full responsibility for paying it off, Levy notes. If the student is late on a payment or defaults on the loan, credit history can be damaged for both parties, and lenders will typically begin going to the parent for monthly payments.
Beyond college
The decision to cosign resonates beyond paying for college, too.
"Cosigners sometimes learn about the consequences of cosigning a loan when they themselves try to qualify for a new loan or a refinance of an existing loan, such as refinancing a mortgage," Levy explains. "When the lender evaluates the cosigner's credit report, the student loan might cause the new consumer loan to be denied or yield a higher interest rate. The cosigner argues that the student loan 'really' isn't the cosigner's loan. But from the lender's perspective, it is the cosigner's loan, since the cosigner could be required to repay the borrowed funds."
It's also difficult to get out of the cosigning agreement once it is in writing. Levy notes the CFPB has estimated less than 1 percent of all borrowers are successful in obtaining a cosigner release. Even a single missed payment can disqualify a borrower for the release option, he cautions.
More older Americans are carrying student loan debt into their retirement years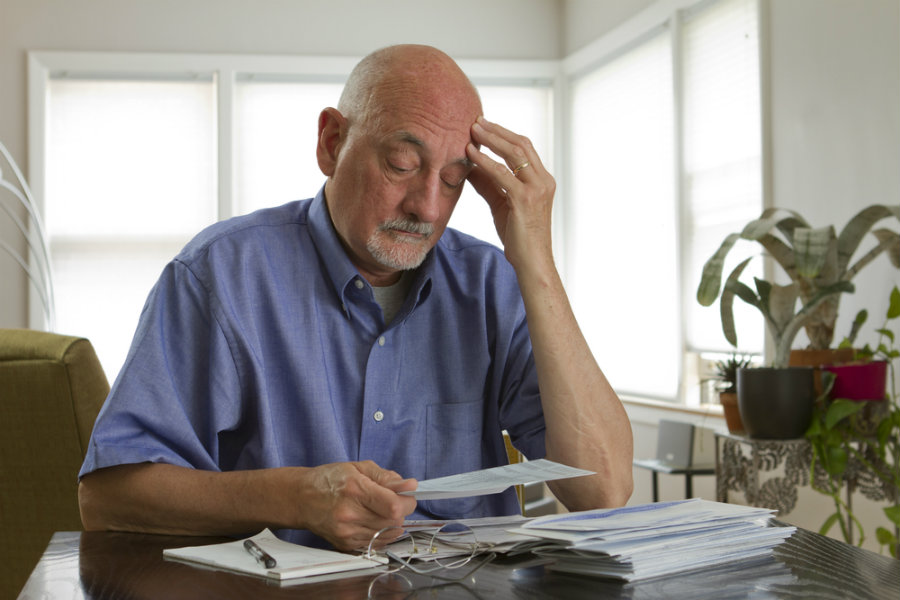 As families weigh the benefits and risks of cosigning, data show more older Americans than ever are bringing student loan debt into their retirement years. The most recent data available show outstanding federal student debt alone for residents 65 and older is at $18.2 billion, up from roughly $2.8 billion in 2005, according to the U.S. Government Accountability Office.
That creates challenges for managing day-to-day life.
"Most senior citizens with student loan debt are struggling to repay the debt," Kantrowitz says. "Some of this debt is from Federal Parent PLUS loan debt for their children, some from private student loans cosigner for children or grandchildren and some for the retiree's own education including grad school."
Evaluate relationships and comfort level before proceeding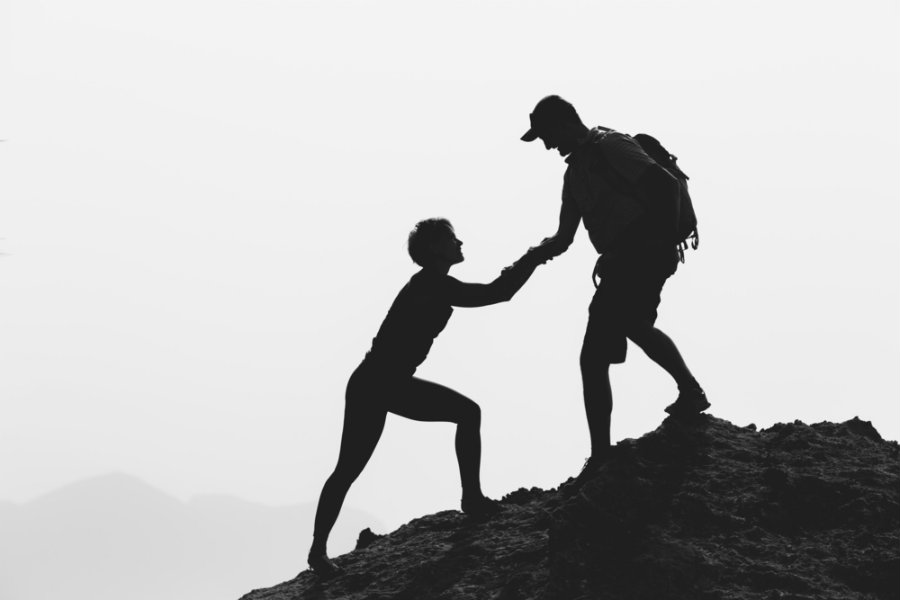 Much of the cosigner decision revolves around trust. It's a move that shouldn't be taken lightly, experts say.
"A cosigner should cosign a loan only if the cosigner trusts the borrower to act responsibly and believes that the borrower will repay the loan," Levy says. "The cosigner should also only cosign a loan if the cosigner is capable of repaying the loan entirely on his or her own, without any help from the borrower. Low-income individuals, such as grandparents on fixed income, should be especially wary of cosigning a loan."
People in other kinds of relationships, such as a boyfriend and girlfriend, should not cosign for each other because emotions can cloud rational review of the risks of cosigning, he adds.
"Family members should ask themselves if they'd be willing to cosign the loan if the borrower were a complete stranger," Levy cautions. "Cosigning a loan can lead to strained family relationships if the borrower is unable or unwilling to repay the debt."
Kantrowitz agrees.
"How will this affect holiday dinner conversations?" he asks. "This is why one should never cosign loans for friends and family unless one is willing to give the borrower a gift equal to the total amount of debt and interest."
If you cosign, you agree to the entire term of the loan
Cosigning is a big responsibility and doing so means you're committed to the length of the loan. However, you may be released from the loan early if the borrower seeks a cosigner release from the lender.
The terms in which a lender will release a cosigner varies, but would likely require on-time payments for at least a year if not longer.
Additionally, you may be released if the primary borrower decides to refinance the loan on their own. Since refinancing involves taking out a new loan to pay off the old loan, they would be paying off the loan you cosigned and moving forward with a new loan by themselves.
Best practices for responsible cosigning and student debt management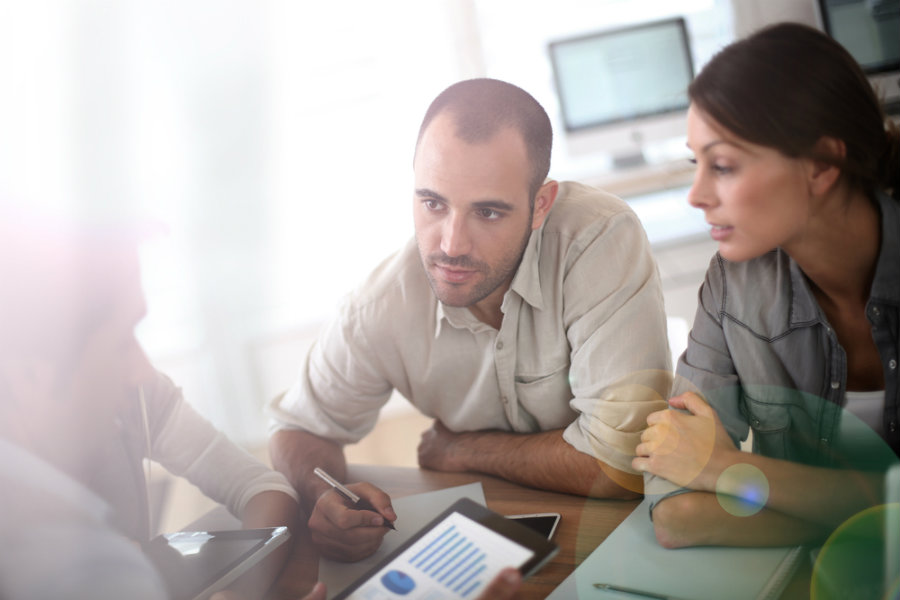 The most important thing about cosigning is to confirm those signing the document are able to repay the balance, Kantrowitz says.
"Students should calculate the monthly loan payments assuming a 10-year repayment term and consider how this will affect their lifestyle after graduation," he says. "If the total student loan debt at graduation exceeds the student's annual starting salary, the student will struggle to repay the debt without alternate repayment plans that reduce the monthly payment by increasing the term of the loan (which also increases the total cost of the loan)."
Before signing any documents, Levy advises reading the fine print.
"Cosigners should read the promissory note carefully before signing it," he says. "In some cases the promissory note authorizes more than just the current student loan. The cosigner may be agreeing to cosign all subsequent loans for the same period of enrollment."
Alternatives to taking on too much student loan debt include attending a less expensive college such as an in-state public institution. After graduation, Kantrowitz advises repaying all debts and always making monthly payments on time to help build a good credit score.
As for parents, the total amount for which they cosign should collectively be no more than their annual income, a figure that encompasses student debt for any of their children who will attend college.
"They should plan on paying off all debt by the time they retire," Kantrowitz says. "If total education debt is less than annual income, they should be able to repay the education debt in 10 years or less. If retirement is only five years away, they should borrow half as much."
Parents should learn to say no to student loans if the outcome will be unaffordable debt after college.
"Take the time to teach your children about financial literacy, since college is the start of a transition from a sheltered existence to the real world," he says. "They need to learn how to manage their money."