Are you a fan of Europe's "The Final Countdown"? Well, if you've ever been ashamed of playing '80s stadium rock over and over and over, I've got good news: you're encouraged to play it now, because it's the final countdown to health insurance coverage.
What do I mean? Well, you might know that right now is Open Enrollment for Obamacare. It's the only time, barring Special Enrollment Periods, that you can buy health insurance coverage for 2017. Open Enrollment runs through January 31, 2017, but if you want coverage to start on January 1, you have to apply by December 15.
Is there a better way to ring in the new year than with health insurance coverage? Imagine if something goes haywire on New Year's Eve – like your town's local ball drop gets out of control and you have to run, Indiana Jones-style, from a giant out-of-control acorn. Don't you want the peace of mind that you can afford any hospital bills that arise?
For 2017, the penalty for not buying health insurance – the individual mandate – is $695 ($347.50 for minors) or 2.5% of your annual income, whichever is higher. You might as well buy health insurance, right? You're going to be paying nearly $700 anyway (plus the full cost of hospital bills which, to say the least, can add up).
The clock is ticking, but you're not out of time just yet. Here's what you need to know about the December 15 health insurance deadline.
Buying health insurance is faster than ordering dinner
Here's a fun game to play: the next time you order something on Seamless, have your friend start shopping for health insurance! Your friend can probably have a plan picked out before your food arrives, because shopping for health insurance is a lot easier than people make it out to be. In fact, you can pretty reasonably settle on a plan in three steps.
1. Figure out your healthcare budget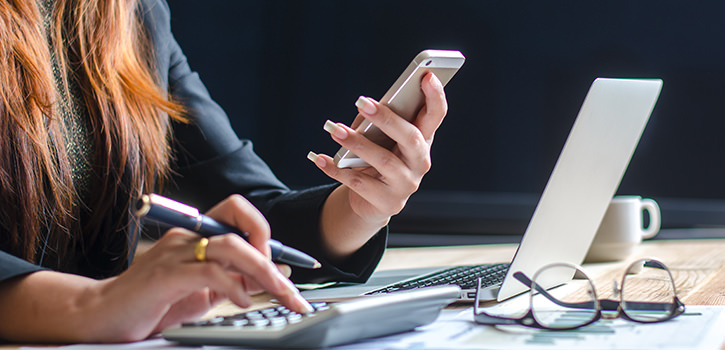 Financial experts recommend preparing to spend about 5% of your gross annual income on health insurance premiums – the amount you pay each month to have insurance – but your individual needs might vary.
If you have a history of going to the doctor often, have certain (potentially expensive) medications you need covered, or you're planning a pregnancy or a surgery, you might choose to spring for a plan with a higher premium, because it probably has a lower deductible and your insurer will cover the costs more quickly.
On the other hand, if you don't expect to go to the doctor frequently, you might opt for a plan with higher deductibles to lower those monthly premiums. It's a balancing act, and you need to know what your budget can handle.
2. Figure out your must-haves and nice-to-haves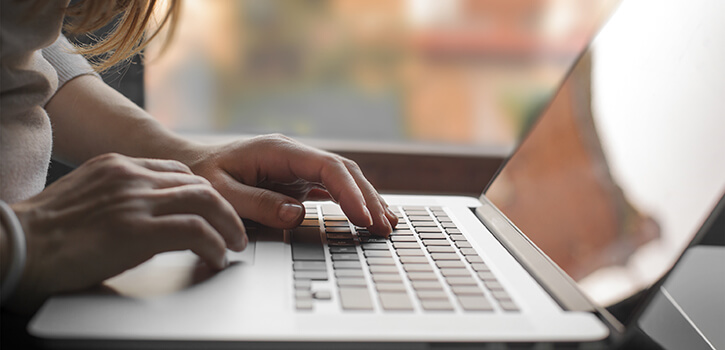 Is there an expensive medication you absolutely need, so your insurer absolutely needs to cover it? Maybe make that a deal breaker. If it's not a huge deal for you to leave your doctor of 10 years to find one who is in your network, then you know you don't have to plan around that restriction.
If you have some wiggle room in your budget to allow for a higher premium, you might be willing to make exceptions for plans that are slightly more expensive. The idea is to have a plan in mind of where you'd be open to making concessions. That way, you don't start shopping with a deer-in-the-headlights look and end up drawing a hard line where you can't pick any plans, or you're too flexible and end up with a plan that doesn't meet any of your needs.
3. Compare plans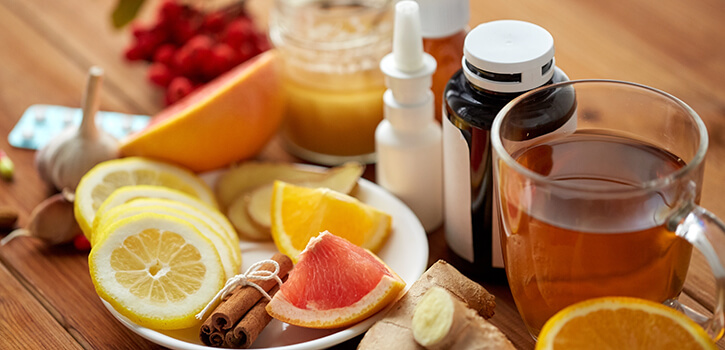 I know, this sounds obvious. Silly, even. But some people are so eager to get their health insurance shopping out of the way that they choose the first one that looks reasonable. This is a plan that has to last you the whole year, and being hasty could result in your budget being blown. So instead of rushing to the finish line, take all of those things we just talked about – the cost, the preferences, everything – and actually compare plans. Which have premiums that fall within your budget? Which ones cover the most of your needs?
If you have an apples-to-apples comparison of your plan options, you can pick which one is actually right for you, instead of the one that you think is right for you.
The last thing you want is health insurance buyer's remorse.
So you're saying you missed the deadline…
We all run a little late sometimes. We've all slept through an alarm or missed the bus or forgot about a health insurance enrollment deadline. It happens. But like your parents always told you, actions have consequences. So what do you do if December 16 rolls around and you wake up in a cold sweat, realizing you forgot to apply?
Well, what you do is apply for health insurance on December 16 for February 1 coverage. It's not ideal, but remember that December 15 is just to get coverage starting January 1. You can still apply to get 2017 coverage by January 31; you'll just have to wait for coverage to start until March, which could result in a lapse in coverage.
But actually, try to avoid any and all accidents while you're uninsured. Medical bills add up – quickly. When we spoke to Miranda Marquit of Planting Money Seeds about health insurance, she told us a story of the time she broke her wrist. If she hadn't had health insurance, her bill would have cost her $40,000.
Besides the potentially-crippling medical debt, not having health insurance will also cost you in other ways. Health insurance is mandatory under Obamacare, and thanks to the individual mandate, you need to pay a penalty for not having health insurance. If that sounds like paying something to get nothing in return, that's exactly what it is.
But let's say you miss the December 15 and January 31 deadline. You still might not be out of luck. Obamacare offers Special Enrollment Periods that allow you to enroll in a health insurance plan throughout the year under specific circumstances, like turning 26 (and getting kicked off your parents' health insurance), moving to a new ZIP code, or having a baby. You won't always qualify for one of these events, but as a last-ditch effort, they're worth looking into.
This might be your last chance to ever buy ACA-supported health insurance
President-Elect Trump will probably scrap Obamacare. We know this because he's said it, Republican Speaker of the House Paul Ryan has said it, and recently-appointed head of the Department of Health and Human Services Tom Price has said it. So there's a pretty good chance Obamacare doesn't make it out of this term fully intact.
Which, of course, brings up the issue of how it affects you.
There are two important caveats here. First, nothing is actually going to happen to your health insurance plan in 2017. Everything is in place for the upcoming year, and barring potential changes to Medicare and Medicaid, health insurance won't be touched until at least 2018. Second, whether or not Obamacare is totally dismantled or just tweaked remains to be seen.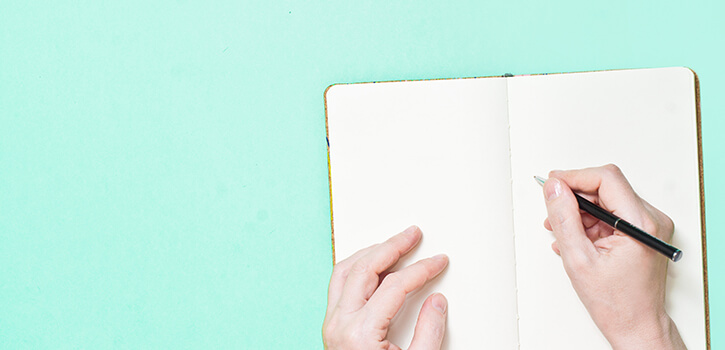 But changes are almost certainly coming. Maybe it'll be the type of purchasing assistance you get from the government, or the types of consumer protections insurers are required to offer, or the premium cost. Who knows.
But we do know what happens now. Now, you can't be denied insurance for pre-existing conditions. Now, there are 10 essential benefits that every plan supports. Get your health insurance for the upcoming year and you can handle any checkups, surgeries, and procedures before things become too unknown.
Plus, it means you'll actually understand your health insurance options, which, as we've learned, really gives you a leg up on a lot of people.
Study up
Did you read through this article and think, "Hey, this is great! Also, I don't know what premium or deductible or Obamacare mean…"? Well, good news (sort of) – you're not alone.
PolicyGenius performed a national survey to find out just how much people knew, or didn't know, about health insurance. We asked people to define four common health insurance terms – co-pay, coinsurance, deductible, and out-of-pocket maximum.
Only 4% of people could define all four terms.
To be honest, the reason why buying health insurance takes so long for most people is because they simply aren't well-informed. When you know you have to figure out how your copay affects your health insurance, but you don't know what a copay is, it's easy to hit a roadblock. You feel unsure or confused or defeated. But when you can sit down, look at plans, and confidently say "Okay, my deductible is X, my co-insurance is Y, and that means I'll be paying Z for healthcare," it makes the whole thing go a lot smoother – and quicker.
Plus, you can brag that you know what coinsurance means, and who doesn't want to do that?
You have a lot of choices to make over the next few weeks: what to do when that last minute present isn't Amazon Prime-eligible, how you can avoid your family as much as possible, what plans you're going to make for New Year's Eve. Health insurance doesn't have to be one of them. With a little bit of education and a little bit of planning, you can knock out your health insurance shopping in an afternoon.
Not too bad for an entire year's worth of protection.
PolicyGenius is rethinking insurance from the consumer's perspective – because it's about time somebody did. Our digital insurance advisor and online quote engines for life insurance, health insurance, pet insurance, renters insurance and long-term disability insurance will help you to get the coverage you need.