Finding the right life insurance policy isn't a cut and dry process, and what's ideal for you may not work well for your friends or neighbors. To help you make an informed decision, we rounded up some of the largest top life insurance companies to give you a starting point in your research.
Choose between term life insurance and whole life insurance based on your needs and what you want from your life insurance policy. Read on to learn more about the different types of life insurance and what some of the highly rated insurance carriers have to offer to decide which options are the most appropriate choice for yourself and your family.
What Is Whole Life Insurance?
Whole life insurance is a wise option for anyone who wants lifetime coverage, stable premiums and the opportunity to build cash value. Unlike term life, which offers a policy for a specific amount of time, whole life insurance provides coverage for your entire life, along with a death benefit that's paid to your beneficiaries when you pass on.
In contrast, term life insurance expires when its term, usually of 1–30 years, has passed, and if you're still alive after this period, the insurance no longer pays out any benefits. Some whole life policies also offer the opportunity for you to earn annual dividends. Obtain whole life insurance quotes from several companies as you get started and look for a policy to ensure you find the one that most effectively meets your needs.
Largest Sellers of Whole Life Insurance
In 2016, MassMutual Financial bought MetLife's network, making it the largest insurance carrier writing new policies in the United States. Read on to learn more about the life insurance policies available from MassMutual and some of the other largest sellers of whole life insurance.
Whole Life Insurance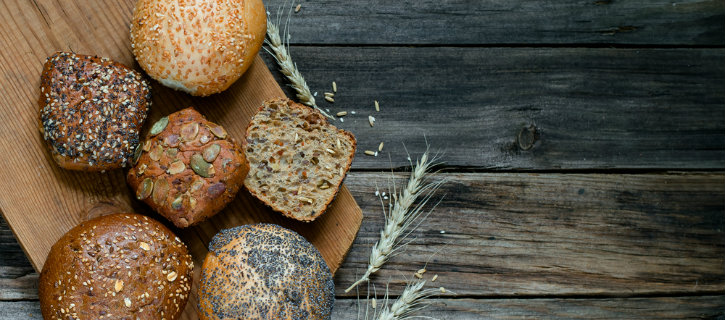 The top whole life insurance companies all share several characteristics, including underwriting their policies in-house instead of working as intermediaries by servicing other companies' policies. Other characteristics to look for include:
Reliable financial strength: Look for carriers that earn above-average ratings from independent agencies such as A.M Best and Standard and Poor's.
Convertible term policies: If you start out with a term life policy, this feature lets you convert it into a whole life policy to extend your coverage for the rest of your life without the need to take an updated medical exam.
Customized coverage: Each person's life insurance needs are unique to his or her situation, which often changes over time. In general, highly rated carriers provide extras such as disability protection and end-of-life care that lets you draw on the death benefit of your policy to pay for end-of-life costs such as treatments or hospice care.
Gerber Life Insurance Company
Gerber Life Insurance is among the largest carriers that sell insurance directly to consumers. Gerber Life Insurance began in 1967 as an offshoot of Gerber baby food. What makes this carrier unique is its Grow Up Plan, a comprehensive selection of whole life insurance policies for children. You hold the policy until your child reaches the age of 21, at which time he or she has the option to continue the policy at Gerber's standard rates for adults. Choose from $5,000–$50,000 in coverage with locked-in premiums during the child's youth.
Guardian Life Insurance Company of America
What sets Guardian Life Insurance apart from the other companies is its operation as a mutual insurance company owned by policyholders. Guardian's history of paying annual dividends dates back to 1868, which gives you a strong potential to earn dividends. J.D. Power gives Guardian above average scores for customer satisfaction. It offers a variety of insurance options, including whole, universal and term life.
Guardian shines with features like its Index Participation, which allows policyholders with whole life insurance link part of their cash value to the 500 index from Standard and Poor's. The company also offers flexible terms if you opt to borrow against the cash value of your policy.
Massachusetts Mutual Life Insurance Company (MassMutual)
Massachusetts Mutual Life Insurance Company, commonly known as MassMutual, has been in the life insurance business since 1851 when George Rice founded it in Connecticut based on his dream of starting a life insurance company owned by policyholders rather than shareholders. Like Guardian, MassMutual is a mutual company that often pays dividends to policyholders.
J.D. Power gives MassMutual "better than most" scores for its policy offerings and average ratings for overall satisfaction and price. The company offers whole life, guaranteed life, term life and universal life insurance.
Metropolitan Life Insurance Company (MetLife)
One of the most recognizable figures associated with Metropolitan Life (MetLife) Insurance is Snoopy, the "Peanuts" favorite dog who has performed double duty as Charlie Brown's pal and the canine ambassador to MetLife since 1985. The company dates back to 1864 when it got its start selling disability insurance policies to Civil War soldiers. MetLife has an extensive menu of insurance options, including term, whole, universal and guaranteed acceptance insurances. On the downside, J.D. Power rates the company as average to below average in customer satisfaction. Policies earn cash value, but dividends aren't guaranteed.
Mutual of Omaha
Mutual of Omaha carries three types of life insurance: term, whole and universal. Term life insurance offers the lowest premium prices with fixed payment amounts for a specific period. The company has three different types of whole life policies for adults and two types of children's whole life insurance, including the following:
Whole Life Guaranteed Direct: Available to adults between the ages of 45 and 85, with benefits ranging from $3,000–$25,000
Whole Life Guaranteed: Available to adults between the ages of 45 and 85, with benefits ranging from $3,000–$20,000
Whole Life Express: Available to adults between the ages of 18 and 85, with benefits ranging from $5,000–$50,000
Children's Whole Life Direct: Available to kids aged 14 days to 17 years, with benefits ranging from $5,000–$50,000
Children's Whole Life: Available to kids aged 14 days to 17 years, with benefits ranging from $5,000–$30,000
Mutual of Omaha has an A+ rating from A.M. Best for financial strength. It also earns above average J.D. Power ratings for overall satisfaction, billing and payments, customer satisfaction and price.
New York Life Insurance Company
New York Life Insurance Company is a mutual company that has been providing peace of mind since 1845. J.D. Power ranks New York Life above average in overall satisfaction and price. Additionally, the insurance provider is among the top rankings on Fortune Magazine's list of most-admired companies.
Buying certain types of policies, including whole life policies, entitles you to receive dividends. A whole life policy with New York Life has several unique features, including a Chronic Care Rider to help you manage costs associated with a chronic illness. In addition to highly customized policies designed to help your policy build cash value quickly, these policies also have a Living Benefits Rider, which varies by state and gives you the option to take an early payout of your death benefits if you're critically ill.
Northwestern Mutual National Life Insurance Company
Whole life is one of four types of permanent life insurance, which offers lifelong insurance coverage, that Northwestern Mutual provides. This carrier offers three guarantees with its whole life policies, including:
Death benefits: As long as you pay your policy on time and don't have any loans against the policy, your beneficiaries are assured a minimum payment when you die.
Fixed premiums: Unlike term life policies that typically require higher premiums as you age or undergo health issues, the level premiums of a whole life policy let you pay the same amount for your whole life policy for the life of the coverage.
Cash value: Over the years, your premiums let your policy accumulate tax-deferred value that Northwestern Mutual lets you use to start a business, pay for educational costs or supplement retirement income.
As a mutual company, Northwestern Mutual provides you with the opportunity to earn annual dividends that you can use to boost your policy's benefit or cash value, or to pay toward the premium. Northwestern Mutual has three whole life products, including:
Limited Pay Life: A whole life policy that provides a lifetime of coverage, but a period of 10–30 years during which you pay the premiums. After the limited pay term, premium payments are no longer required.
65 Life: With this policy, you pay premiums until you're 65 years old. After turning 65, you still have the coverage, but you don't need to pay any premiums.
90 Life: Because you pay on this policy until you're 90 years old, it costs less than the 65 Life policy does.

Ohio National Life Insurance Company
In addition to offering term life, universal life and variable universal life, Ohio National Life Insurance offers four types of whole life policies, including:
Prestige Value III: Low premiums and the ability to earn dividends makes this a popular choice.
Prestige 10 Pay: This 10-year limited whole life plan requires 10 years of paying level premiums. After the 10 years, you no longer have to pay premiums.
Prestige 100: This foundational policy requires premium payments up to age 100. It provides a full lifetime of insurance coverage.
Prestige Max: Once you reach age 65 or 10 years after buying the insurance policy — whichever is longer — the carrier considers the policy as paid. This policy works particularly well if you want to earn high cash values.
State Farm
State Farm is widely known as the largest automobile insurer in the United States, and it also ranks eighth when it comes to the largest life insurance companies. State Farm offers more than 100 services and products, including term, universal and whole life insurance. State Farm earns a superior rating from A.M. Best, and it offers a large, reliable nationwide network.
Whole life insurance from State Farm offers level premiums up to age 100, in addition to death benefits that are typically tax-free for your beneficiaries and tax-deferred growth of the cash value. State Farm also offers a $10,000 final expense policy and three limited-pay whole life insurance options, which limit your premium payments to 10, 15 or 20 years.
Transamerica
Transamerica began in a converted saloon in San Francisco, California, in 1904. The company offers several types of life insurance for groups and individuals, including term, universal, whole and final expense insurance. A.M, Best gives Transamerica superior ratings for financial strength. J.D. Power rates the company about average for most categories, although it ranked Transamerica below average for customer service.
How Much Life Insurance Do You Need?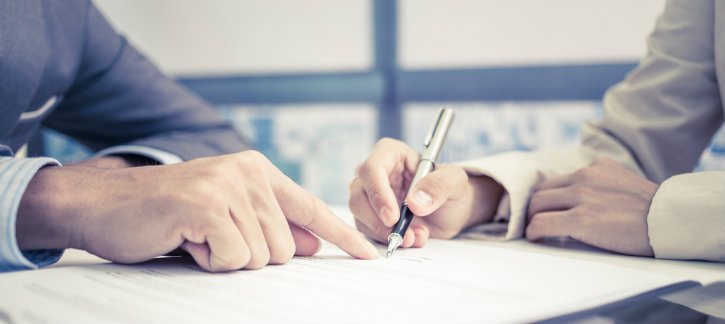 One of the most thorough ways to calculate the amount of life insurance you need is the DIME method, which looks at your debt, income, mortgage and education needs to provide a comprehensive estimate of your necessary life insurance coverage level. To use the DIME method:
Start by adding up all your debts, excluding your mortgage. Add in the estimated cost of a funeral and burial expenses.
Determine the number of years your family needs to rely on your income replacement and multiply your annual income by that number.
Add in the payoff figure for the mortgage and the estimated cost of sending any children to college.
Subtract the value of additional life insurance policies. This number is the minimum amount of coverage you need to purchase.
To illustrate how this works, consider the following two scenarios. The first calculates the life insurance needs for a single mother of two, while the second scenario calculates the needs for a single, young professional.
Scenario A
The future policyholder owes $12,000 in credit card debt, $8,000 on her car loan and $9,500 in student loan debt, which gives her a total debt of $29,500. She makes $100,000 per year and wants to provide income replacement until her youngest child graduates high school, which is in 14 years, bringing her to a total income replacement of $1,400,000. She owes $250,000 on her mortgage and wants to set aside $100,000 for each of her children's college expenses.
Her total according to the DIME method equals $1,879,500. She has $1.4 million in term life through work and she opts for $479,500 in whole life.
Scenario B
The future policyholder owes $8,500 in credit card debt, $20,000 in student loans and $10,000 on his car. He makes $40,000 at his entry-level job, but has no dependents to care for. Instead, he wants to provide for his aging parents with at least 10 years of his income, or $400,000. He rents and has no children, which eliminates the mortgage and education components of the calculation. According to his DIME calculation, he needs a policy with at least $438,500 in benefits. He has no other life insurance, so he applies for the full amount of $439,000 in a whole life policy.
How Does Whole Life Insurance Work?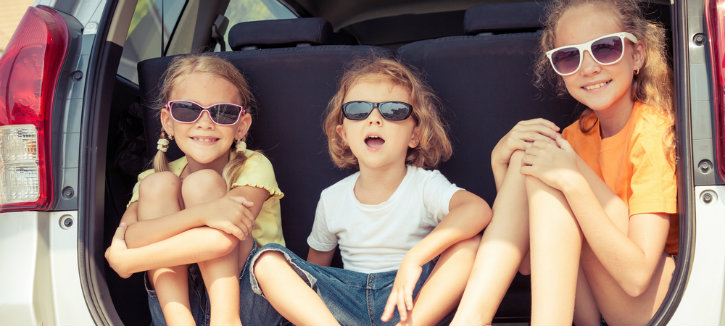 The National Association of Insurance Commissioners notes that whole life insurance is the most common form of permanent life insurance, a category that also includes universal life insurance. Whole life works by providing you with a fixed amount of coverage and fixed premiums for the life of your insurance policy's contract. Death benefits are payable only upon your death, but the policy also builds tax-deferred cash value that allows you to borrow against your life insurance policy.
Before making a final decision on whether to apply for a whole life policy or pursue something different, research whole life insurance rates with multiple insurance companies to compare the rates available to you. Additionally, consider the benefits and risks associated with this type of insurance policy. Some of the main whole life insurance pros and cons include:
Pro: It provides level premiums for the life of the policy.
Con: These policies come with higher price tags than budget-friendly term life policies have, but if you're young and in good health, you can expect to qualify for the lowest rates. Older applicants can expect to pay high premiums for whole life insurance.
Pro: It provides insurance coverage for as long as you live, not just for a specific term.
Con: Whole life policies cost significantly more than term life insurance policies, many of which can be converted to permanent life after the term ends.
Pro: Whole life policies build cash value.
Con: That cash value rarely gives you a significant amount of money because of all the extra expenses associated with whole life policies. Although many insurance companies bill whole life as an investment, the low returns and limits on how you can use the cash value may make it a poor investment choice for you.
Pro: You can borrow against the cash value of your insurance policy.
Con: Most people don't realize that you pay interest on any money you borrow against your life insurance. Additionally, policyholders who fail to pay those loans back end up with reduced death benefits.
If you're still on the fence about whether whole life insurance is a good option for you and your family, consult a broker who sells life insurance for numerous insurance companies. In addition to being able to answer your complicated questions, a broker can also help match you with the companies that offer the lowest premiums for your situation.