When planning for your family's financial future, purchasing life insurance is one way to protect them after your death. Your beneficiaries can use the life insurance benefits to pay funeral expenses, the mortgage and even for items like a college education or medical bills. As you review life insurance quotes, you may notice that the top life insurance companies offer permanent and term life insurance products, each with its own merits. Understanding the difference between term and whole life insurance policies helps you decide which one is right for your situation.
What Is Term Life Insurance?
Term life insurance is an insurance policy that provides coverage for a specific amount of time, such as 5, 10, 15, 20 or 30 years. Most term policies range from 1–30 years. If you purchase this type of policy and die during the coverage period, the insurance company pays a death benefit to whomever you've named as the beneficiary of your policy. If you're still alive when the policy ends, the insurance company pays nothing and the coverage stops.
Whole Life Insurance vs. Term
Whole life insurance is a type of permanent life insurance that provides a death benefit and accumulates a cash value. The primary difference between whole life and term insurance is the duration of the policy. A whole life insurance policy ends when you die, while a term life insurance policy lasts for a pre-determined period of time. Another important distinction of a whole life policy is the cash value that accumulates over time. You can borrow against the cash value if you need money for an emergency, or your beneficiaries receive it after your death.
Blended Policies
Some insurance companies offer blended policies that combine term and whole life insurance into a single policy. Others have a conversion privilege that lets you convert a term policy into a whole life policy so you can lock in your current rate and avoid risking a significant premium increase when the term ends.
Term vs. Whole Life Insurance Comparison
Term life insurance remains a popular choice, especially for young people who want to make sure their loved ones can pay for funeral expenses and cover loss of income after the death of a partner. It's inexpensive because the insurance company underwriters know that you're likely to outlive the policy. Whole life insurance policies cost more, but they come with a guaranteed benefit and a stable premium.
Premiums
Although term life insurance premiums are initially inexpensive, they increase over time. Your premium may increase at specific intervals during the life of the policy, or you may discover you can no longer afford the coverage when you try to get a new policy. Premiums for whole life insurance policies are comparatively more expensive at the start of the policy, but they remain the same for the duration of the policy.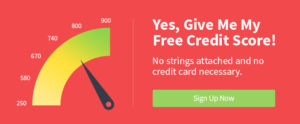 Coverage
Both term and whole life insurance policies pay what's known as a guaranteed death benefit when you die. When you purchase the policy, you choose the amount of coverage you want. The company then pays that amount to your beneficiaries, and they can use it however they want.
Cash Value
In addition to the death benefit, whole life insurance policies have a cash value that accumulates the longer the policy is in effect. You can borrow against this cash value if you need money to cover an emergency expense, or you can cash in the policy at any time and receive it as a lump sum. Some whole life policies also pay dividends. Term life insurance policies don't offer this option. Take a look at the chart below to get a better idea about what the different policy types offer.
| | | |
| --- | --- | --- |
| POLICY FEATURES | TERM LIFE INSURANCE | WHOLE LIFE INSURANCE |
| Choice of length of policy | Yes | No |
| Provides lifelong coverage | No | Yes |
| Premium generally remains the same | Yes | Yes |
| Low annual premium | Yes | No |
| Life insurance payout amount is guaranteed | Yes | Yes |
| Accumulates cash value | No | Yes |
| Might be eligible for annual dividends | No | Yes |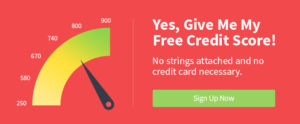 Term vs. Whole Life Insurance Cost Comparison
For most people, term life insurance is less expensive than whole life insurance. This is because the insurance company knows there's a chance you can outlive the policy, in which case it doesn't have to pay the benefit. If you avoid behaviors like smoking and maintain a healthy weight, you decrease your odds of dying during the policy terms and have lower premiums than people with risk factors. When you have a whole life insurance policy, the insurance company knows it has to pay the benefit at some point. Here's a cost comparison showing the difference between a 20-year term policy and whole life policy for 30-year-old men and women.
| | | |
| --- | --- | --- |
| | $500,000, 20-YEAR TERM LIFE INSURANCE POLICY | $500,000 WHOLE LIFE INSURANCE POLICY |
| Men age 30 | $246 per year | $5,178 per year |
| Women age 30 | $213 per year | $4,688 per year |
Conclusion
While financial advisors continue the debate over term and whole life insurance policies, you should take the time to investigate both options for your life insurance needs. A term policy provides an important death benefit at an affordable price, while whole life insurance gives you peace of mind with a steady premium that you have for the rest of your life. When choosing a life insurance product, carefully consider your needs in addition to your family's. Purchase a policy that fits in your budget and gives you the lowest possible rates with the highest possible amount of coverage you require.