Your credit score influences your ability to secure financial products. A higher credit score could mean a more affordable mortgage or a better rate on a credit card. A lower score can affect your employment eligibility or cause a landlord to turn away your rental inquiry.
Your credit score has a way of sneaking into other areas of life where you might not expect it to matter, and since the mid-1990s, your car insurance premium is one of them.
Credit Score and Car Insurance
Auto insurance companies see a statistical correlation between creditworthiness and the frequency of auto insurance claims. Most providers use a special type of credit score to set your rates. Although not every state allows the use of credit scores in this way (Massachusetts, Hawaii, and California), most states do.
Here's what you should know about how your credit can affect the cost of driving your car every year.
Credit-Based Insurance Scores vs. Credit Scores
Insurance companies receive a credit score that is formulated specifically for the industry. It's called a credit-based insurance score and it predicts how much of a risk you present as a policyholder. This could hinder or help you, depending on whether your score leads to higher or lower premiums.
The credit-based insurance score is drawn from elements of your credit history, but according to the National Association of Insurance Commissioners, not everything in your credit report goes into the credit-based insurance score.
FICO® and VantageScore® credit scores are designed to predict how likely you are to fulfill your credit obligations.
Insurance isn't the only industry that gets a special score for you. You also have an auto loan score, a credit card score (called a bankcard score) and a mortgage score, too.
How Credit Behavior Reflects Insurance Risk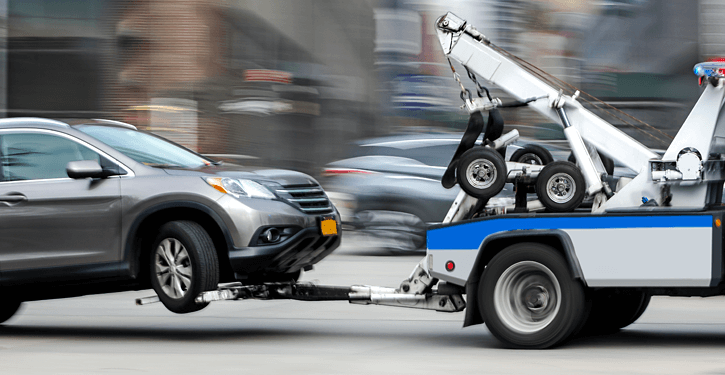 "There are two primary reasons why credit would affect somebody's premium." Katherine Moura from CoverHound explained. "The obvious reason is that credit score is [one] indication of whether a customer will pay their premium. The less obvious reason is that insurance companies have found a correlation between credit score and the chances of accidents."
Although some insurers do not include credit score in their auto policy rating system, years of data show a strong correlation between credit behavior and the likelihood of filing a claim.
Each insurance policy applicant poses a risk to the insurance company. The risk is that the consumer may encounter a claim-worthy incident and file a claim; thus, the insurance company pays out more. Of course, this is exactly the reason we want insurance. It is, nonetheless, in the insurer's best financial interests to minimize the risk of claims filed.
Separate independent studies and even a Federal Trade Commission report point to how the fact that, much like age, credit-based insurance scores are effective risk predictors for auto policies.
The use of credit-based insurance scores is controversial, which is why some states ban this rating method. Even so, it is legal in most of the country. A consumer's best financial interests are served, then, by maintaining a good score.
Top 10 Reasons Your Auto Insurance Premiums Are So Darn High
Driving Record and Other Contributing Factors
Of the many factors that go into your auto policy rate, credit-based insurance scores may not carry the most weight.
"Whether or not somebody currently has insurance is the single-most influential factor. Driving history, the age of the driver and the vehicle to be insured are also more influential" than credit-based insurance scores, says Moura.
Improve Your Credit to Pay Less for Insurance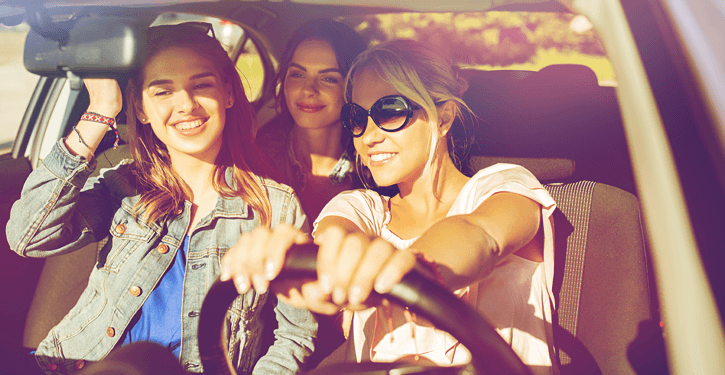 Insurers are not likely to reveal their algorithms for determining insurability and premium levels. Some providers rely heavily on credit-based insurance scores while others focus more on driving record, past claim history or other factors. Because of the proprietary nature of the business, it's hard to say how much your insurance rates could improve if you increase your credit score. Moura indicated that the difference between a high score and low score could affect rates by as much as 25%.
With all other items like driving record, driver age, and vehicle held constant, Moura said that someone with an excellent credit score is more likely to receive the lowest insurance rate available. In general, as scores decrease, rates go up.
Your Insurance Payments Don't Affect Your Credit Score
Ironically, although insurers use your credit to determine the premium you pay, they do not report on-time, late or lapsed payments to the credit bureaus. A late or missed premium will result in a canceled policy, not a collections account.
Also, when the insurer pulls credit, the inquiry doesn't hurt you. Insurance inquiries are considered a "soft hit," similar to when you check your own credit score.
Comparison Shop for Insurance But Take Care of Your Credit Score
Moura reminds us of the importance to comparison shop. Insurers have different pricing philosophies and use different algorithms to determine your premium. If you've got a low credit score but excellent driving history, for example, you may see a range of prices when you request quotes.
Your credit-based insurance score is based on your credit history and the same factors that affect your other credit scores. Payment history, debt utilization, account age, inquiries and account mix all contribute to your score. Here are a few tips on how to improve your credit score.