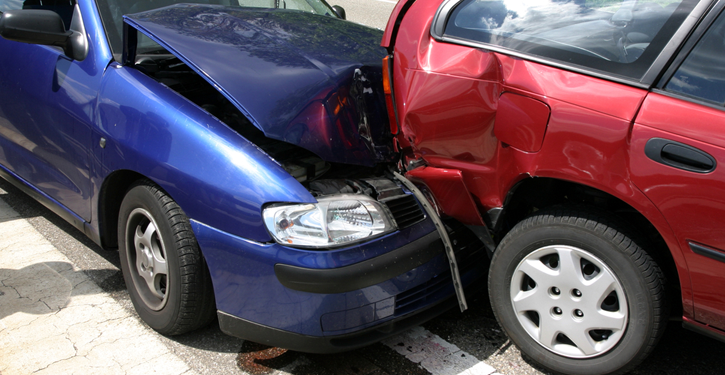 If you drive under the influence of alcohol or drugs or operate a vehicle without sufficient — or any — insurance, it poses a serious financial and physical risk to you, your passengers and everyone else on the road. Besides the risks of potential injuries and loss of life, getting caught in the act may harm your finances through fines, loss of income, increased auto insurance premiums and charges associated with filing future proof of your financial responsibility. If the authorities suspend your license following a serious violation, you may need an SR-22. The SR-22 isn't really a form of car insurance, but it's provided by insurance companies, and it's often possible to compare SR-22 rates using an online car insurance quote tool.
What Is an SR-22?
SR-22s are often referred to as "SR-22 insurance." While the SR-22 has a direct impact on your auto insurance premiums, it isn't actually insurance in its own right. Instead, it's a proof of insurance. As a certificate of financial responsibility, it proves you are meeting your state's minimum car insurance requirements and that you continue to do so for a predetermined period, which is usually three years.
When You Need an SR-22
If you're guilty of a serious traffic violation, you may need to file an SR-22. Violations include:
Driving under the influence, or driving while intoxicated
Driving while uninsured
Reckless driving, or a serious accident resulting in an injury
Accumulating points on your driver's license
Reinstatement of a revoked or suspended license normally requires an SR-22, in addition to a reinstatement fee. Your Department of Motor Vehicles informs you if an SR-22 is necessary following your violation.
SR-22 vs. FR-44
SR-22s and FR-44s are very similar. They're both certificates of responsibility that attach to your auto insurance policy and show you carry valid insurance. Your state's Department of Motor Vehicles lets you know which form you require, but knowing the differences between the two filings avoids any possible confusion.
| SR-22 | FR-44 |
| --- | --- |
| Applicable outside of Florida and Virginia | Applicable only in Florida and Virginia |
| Requires that drivers meet the minimum amount of car insurance required by their states | Requires that drivers pay significantly more than the minimum amount of car insurance required by their states |
| Increases insurance rates | Increases insurance rates |
| Usually requires drivers to purchase policy terms up front as proof of current and future insurance | Usually requires drivers to purchase policy terms up front as proof of current and future insurance |
How to Get an SR-22
An SR-22 is certified proof that you have current and future auto insurance covering the amount defined by your state. To guarantee the certificate's authenticity, it must come straight from your insurance provider, so it isn't possible to file the SR-22 on your own.
To start the process, contact your insurance company to explain you need an SR-22 filed. When you file an SR-22 it flags you as a high-risk driver, which increases your insurance rates and makes it difficult to find cheap SR-22 insurance. You may need to find another insurance provider if your current provider isn't prepared to accept the risk of insuring you. Once you've found a company that's willing to insure you, that company files the SR-22 on your behalf. In most states there's a filing fee, but this is a one-time charge. As long as your insurance remains active, your SR-22 filing is valid.
The Top SR-22 Insurance Providers
SR-22 insurance costs are higher than regular insurance costs because they have to cover high-risk drivers. You can use online tools to shop for the lowest SR-22 insurance quotes, but bear in mind that most companies require that you pay your policy term up front. Many insurance providers refuse to issue insurance for drivers who require SR-22s, although some companies specialize in the high-risk market.
GEICO
GEICO is one of the fastest-growing auto insurers in the U.S. The company offers a simple online process for you to purchase auto insurance, and it includes the option to select an SR-22 filing. This incurs a filing fee of $25 in most states. The company has an A++ rating with A.M. Best.
USAA
USAA has exclusively served the military community and their families since 1922. If you're in the military, or have immediate family members who are, you're eligible to become a member and take advantage of low rates and other privileges. The company has a rating of A++ with A.M. Best.
State Farm
State Farm is a mutual insurance company with 82 million in-force policies and accounts. Statistics from the Insurance Information Institute indicate the company is the largest provider of auto insurance in the U.S., and it has a rating of A++ with A.M. Best.
Keeping Your License Clean
Remember that, when you need to file an SR-22, finding an insurance provider that's prepared to insure you becomes more difficult. There are additional fees and higher premiums to consider. The most effective way to avoid the need for an SR-22 is to keep your driving record clean. Don't drive under the influence of alcohol, but do adhere to speed limits and keep your insurance policy up to date. If you need an SR-22, use online quote tools to find a company that works within the high-risk market and offers competitive rates.
Join The Discussion
Become a vital part of the SesameThrive community and share your experiences and insights.
You can trust that we maintain strict editorial integrity in our writing and assessments; however, we receive compensation when you click on links to products from our partners and get approved.
Published September 6, 2016
Related Links