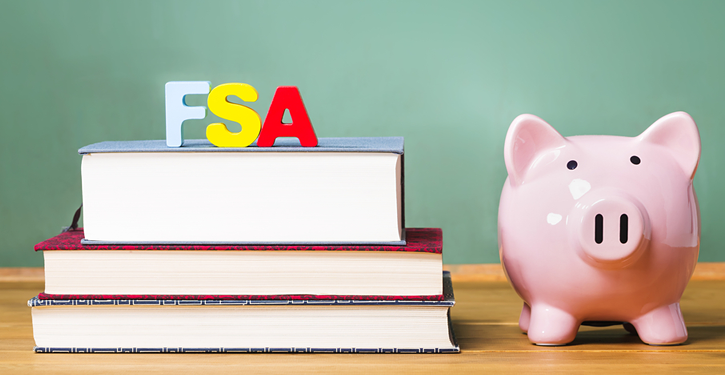 EDIT: This list has been updated for 2019.
Bad credit is an obstacle in many areas of life, but it doesn't have to keep you from getting the student loans you need to obtain a higher education. In fact, some of the most useful student loans available don't consider your credit history at all. Federal student loans are an ideal solution for anyone looking for student loans with bad credit. These loans are largely need-based, although there are a few other options to consider. To get started, fill out a Free Application for Federal Student Aid (FAFSA). The FAFSA gets you started for all of your federal aid needs, including Direct Loans, PLUS Loans, work-study opportunities and grants.
Having bad credit doesn't have to define you. Start establishing a positive credit history now by getting a copy of your credit report and taking a long look at the areas in need of improvements. Get your no-cost credit score so that you know where you stand, which is an important step toward finding the right student loans for your current situation.
Federal Student Loans
The most common federal student loans are Direct Loans, also commonly known as Stafford Loans. There are two types of Direct Student Loans, including subsidized and unsubsidized loans. Subsidized Direct Student Loans are need-based loans offered to undergraduates. The U.S. Department of Education pays interest on the loan while you're enrolled in school at least half-time, during periods of deferment and during the loan's grace period. Unsubsidized Direct Student Loans are offered to undergraduate and graduate students regardless of financial need. Schools determine the amount that you're eligible to receive based on other financial aid information, and you're responsible for paying the interest during all periods of the loan.
Federal student loans don't require a credit check. The downside of these loans is the limited amount of funds that you're allowed to borrow. For dependent undergraduate students, loan limits are as follows:
Year One: $5,500, with a maximum of $3,500 in subsidized loans
Year Two: $6,500, with a maximum of $4,500 in subsidized loans
Years Three and Four: $7,500 with no more than $5,500 in subsidized loans
Graduate students can borrow up to $20,500 in unsubsidized loans. Aggregate loan limits are $31,000 for dependent students and $57,500 for independent undergraduates or $138,500 for graduate and professional students. Interest rates on federal loans range from 5.05% for undergraduates to 6.6% for graduate and professional students, according to information available in January 2019.
Direct PLUS Loans
Unlike Stafford loans, Direct PLUS loans do require a credit check, although you still most likely qualify unless you have a bankruptcy or loan charge-off in your credit history. These loans are offered primarily to parents, although graduate students and professional students also qualify. Although you're required to pass a credit check, these loans don't require a cosigner. You can borrow a maximum amount equal to the cost of attending the school with any other forms of financial assistance subtracted from the total.
You may need to have an endorser with a positive credit history cosign your loan. Alternatively, the U.S. Department might require documentation of any special circumstances that explain your credit history. If either of these options are required for you to qualify, you need to complete online credit counseling for PLUS borrowers before you can get your funds. As of June 2019, the interest rate is 7.6%.
Additionally, Direct PLUS loans come with a loan fee that varies every year. For example, for loans disbursed between October 1, 2018 and October 1, 2019, the rate is 4.248%. Loans disbursed between July 1, 2018 and July 1, 2019, the rate is 7.6%
Private Student Loans
Because private student loans have stricter criteria than federal loans, these types of loans can be difficult to obtain with bad credit. There are few private student loans for bad credit available. Most lenders aren't willing to absorb the risk, and those loans geared specifically to students with bad credit often charge hefty interest rates. If this is your only option, look for a cosigner with excellent credit. Having a cosigner makes it easier to get a private student loan at competitive interest rates, even if your credit score is less than perfect.
Alternative Non-Credit Based Loans
Federal student loans are among the most popular non-credit-based loans, but they aren't your only options available. Specialized loans geared toward encouraging students to enter high-demand professions offer a great alternative. The criteria for specific loan programs such as Loans for Disadvantaged Students, Nursing Student Loans or Primary Care Loans have nothing to do with your credit and everything to do with need and your educational path.
Loans For Disadvantaged Students
Loans for Disadvantaged Students offer long-term student loans with low interest rates to students who meet eligibility criteria, which include attending a school that participates in the program. This non-credit based loan program is open to students pursuing degrees in osteopathic medicine, allopathic medicine, veterinary medicine, pharmacy, optometry, dentistry or podiatric medicine. The U.S. Department of Health and Human Services' Health Resources and Services Administration (HRSA) oversees the loan program, which is open to you if you're:
From a disadvantaged background, which is defined as an environment that prevented you from obtaining all the knowledge and abilities necessary to enroll in and graduate from a health professions school or program. Alternatively, it could mean that you come from a family whose annual income falls below a set level according to your family's size.
A U.S. citizen or a permanent resident.
Each school is responsible for determining need and selecting loan recipients. Schools provide loans in amounts that don't exceed the cost of attending the school plus living expenses.
Nursing Student Loan Program
HRSA also oversees the Nursing Student Loan program, which it offers to full- and part-time nursing students who want to pursue a diploma or degree in nursing from a participating school. Like the Loans for Disadvantaged Students, these loans are disbursed by each individual school. The schools select the recipients and determine the amount of financial assistance each student receives based on individual financial need. To be eligible, you must be:
A U.S. citizen or a permanent resident
Able to prove financial need with supporting documentation
Pursing a diploma, associate, baccalaureate or graduate nursing degree
Primary Care Loan Program
HRSA also offers a Primary Care Loan program to students who are pursuing degrees in osteopathic or allopathic medicine. These loans can be increased during your third and fourth years to repay other loans taken out while you attend the school. Eligibility requirements include having demonstrated financial need and being a U.S. citizen or a permanent resident.
Additionally, HRSA requires you to agree to enter and complete residency training in primary care within four years of graduation and practice in primary care until the loan is paid off. Other requirements include:
Maintaining good academic standing
Not being in default on any federal loans
Not owing any federal grant refunds
Registering with the Selective Service if it's required
Failure to complete primary care residency within four years of graduation or pursuing a different specialty places you into service default. This carries an additional penalty charge of up to 6% of the amount due on your loan.
Scholarships and Grants
Even if your credit is gleaming, you should pursue any grants and scholarships available to you. This money is often called "gift aid" because it's financial aid that you aren't required to repay. These loans come from various sources, including:
Federal government
State government
Your school
Nonprofit and private organizations
To find scholarships and grants, visit or call the financial aid office at your school, search online or contact organizations such as your state's grant agency or professional associations related to your field of study. The deadlines for applications and eligibility requirements vary depending on the type of scholarship or grant you pursue.
Loan Consolidation: Control Over Your Debt
If you already have student loans and you need to get control over your debt, consider Direct Consolidation Loans. These loans combine multiple student loans into one payment, which can save money on your monthly payment amount by increasing the term of your loan. This can help you avoid late and missed payments, which can lower your credit score and hurt your chances for getting future loans easily.
Nearly all federal student loans are eligible for consolidation, including unsubsidized and subsidized loans, PLUS loans, Perkins Loans, Federal Nursing Loans and Health Education Assistance Loans. If your loan is in default, you may not be eligible to consolidate your loans until you get the loan current.
If You Achieve an Excellent Score…
Start working on your credit now to establish or re-establish positive momentum. Look at your credit report, contact the credit bureaus to correct any mistakes and begin making regular, timely payments on all your debts. If you're able to achieve an excellent score, you may notice your options expand and you can refinance your high-interest loans into more manageable ones. Read on to learn more about some of the refinance providers available, including SoFi, CommonBond, Credible and Earnest.
SoFi
SoFi offers personal loans and mortgages, but it's known for its student loan refinancing. When you apply for a SoFi refinance student loan, your credit score isn't as heavily weighed as other factors, such as your history of making timely payments and having a high earning potential. The lender distinguishes itself with its unique community experience, which includes social events, career services and an unemployment protection program that pauses your loan payments for up to 12 months while you find a new job.
Most borrowers have at least a good or excellent credit score, with a high income and a positive payment history. SoFi's annual percentage rates (APRs) with auto-pay start as low as 3.490% for fixed-rate refinance student loans. The minimum amount is $5,000 (and may be higher in certain states due to legal requirements). The maximum amount is the full balance of your qualified education loans.
CommonBond
CommonBond offers  student loan refinancing with competitive APRs (Annual Percentage Rates) that range from 2.41%–7.95% for variable APR and 3.48%-8.22% fixed APR.  They also offer a 10-year hybrid that lets you pay a fixed APR for the first 5 years and a variable rate for the last 5 years. Other positive attributes include a loan forbearance the ability to refinance up to $500,000 in student loans.
To qualify, you have to be a U.S. citizen or permanent resident, which means international students are ineligible. You must have graduated from one of the schools in their eligible network, which includes more than 2,000 universities or graduate programs. CommonBond also considers your credit history and other credit factors.
Credible
Credible works differently. This consumer marketplace links borrowers with lenders, but it doesn't actually lend money. Instead, Credible aims to save you money by matching you with the most helpful loans for your needs. The company offers student loans in addition to student loan refinancing.
After you fill out some initial information, including your income, debt, credit score, interest rate on your current loans and the name of your school, Credible delivers an estimated savings amount based on similar borrowers. If the number seems like a good fit, simply create a profile and share your information. Credible distributes it to lenders who then send you personalized offers.
Earnest
Earnest is ideal if you have a minimal credit history and an entry-level job. This lender doesn't specify a minimum credit score, instead noting that it reviews each borrower's credit report while also considering every applicant's employment history and education. The company offers flexible monthly payments that allow you to increase your monthly payment amount at any time and even skip a payment after paying on time for 6 months in a row.
Earnest student refinance variable-rate loans with autopay start at 2.37% APR (Annual Percentage Rate) and student refinance fixed-rate loans with autopay start at 3.47% APR. This lender allows you to choose an exact term length based on your desired monthly payment. You can choose a standard 10-year term or opt for a 12-year, 3-month and 4-day term if that length of time creates a payment that works for your budget.