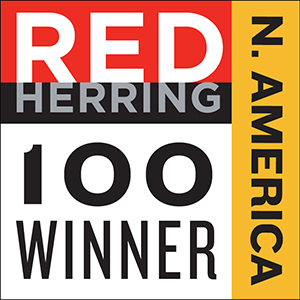 Mountain View, Calif. – May 20, 2014 – Credit Sesame, a leading consumer credit and personal finance company that provides millions of consumers access to free credit scores, free credit monitoring, free credit and identity protection and better ways to save money and manage their finances, announces today that has been recognized by Red Herring as a top 100 leading private company in North America. The Red Herring award celebrates Credit Sesame and the innovations and technologies from leading startups across their respective industries.
To get your free credit score, free credit monitoring and free identity protection through Credit Sesame, visit www.creditsesame.com
"Winning the Red Herring Top 100 award this year is really a confirmation that our mission to constantly innovate and be disruptive in the personal finance space is working," said Credit Sesame CEO Adrian Nazari. "The timing of the award also seems very fitting to us here, considering just last month we launched an industry first free credit and identity protection service for consumers, which is a disruptive service to an industry where consumers have traditionally had to pay to get such services.
Red Herring Top 100 America enlists outstanding entrepreneurs and promising companies and then selects 100 award winners from among the approximately 3,000 tech startups financed each year in the US and Canada. Since 1996, Red Herring has kept tabs on these up-and-comers. Red Herring editors were among the first to recognize that companies such as Facebook, Twitter, Google, Yahoo, Skype, Salesforce.com, YouTube, Marin Software, Palo Alto Networks and eBay would change the way we live and work.
"In 2014, selecting the top 100 achievers was by no means a small feat," said Alex Vieux, publisher and CEO of Red Herring. "In fact, we had the toughest time in years because so many entrepreneurs had crossed significant milestones so early. But after much thought, rigorous contemplation and discussion, we narrowed our list down from hundreds of candidates from across North America to the top 100 winners. We believe Credit Sesame embodies the vision, drive and innovation that define a successful entrepreneurial venture. Credit Sesame should be proud of its accomplishment, as the competition was very strong."
Red Herring's editorial staff evaluated companies on both quantitative and qualitative criteria, such as financial performance, technological innovation and intellectual property, management quality, business model, customer footprint and market penetration. This assessment of potential is complemented by a review of the track record and standing of startups relative to their sector peers, allowing Red Herring to see past the "buzz" and make the list a valuable instrument of discovery and advocacy for the most promising new business models in North America.
Credit Sesame is the only company that allows millions of consumers to access, monitor and manage their credit, improve their finances and protect their credit and identity, all in one place for free. Credit Sesame is the first company ever to offer free identity protection, complete with $50,000 in identity protection insurance, to consumers with no strings attached. In addition to free identity protection, Credit Sesame also offers consumers free credit monitoring and access to their credit score along with valuable, personalized suggestions on how to improve and maintain their personal finances.
Credit Sesame is accessible online via desktop and mobile devices. Consumers can sign up for the service in as little as 90 seconds. For more information visit CreditSesame.com, or check out the Credit Sesame mobile app — the #1 Credit and Identity Theft Protection App in the Apple App Store. Also available for download on Google Play for Android.
About Credit Sesame
Credit Sesame is the personal credit advocate and loan expert, helping people make smarter financial decisions to save money and live richly. From free credit scores and credit monitoring, to premium credit and identity theft protection, Credit Sesame is the only provider that gives consumers the tools they need to access, monitor and analyze their credit, improve their financial standing and protect their identity — all in one place.
Credit Sesame uses a proprietary savings recommendation engine, with bank-level analytics, that monitors the market, runs thousands of scenarios and analyzes each individual's financial profile to identify the best loans and savings opportunities. Customers receive unbiased recommendations on home loans, auto loans, credit cards and other loans, customized for their personal financial situation. For more information, visit http://www.creditsesame.com.
# # #
Credit Sesame is a registered trademark of Credit Sesame, Inc. All other trademarks and product names are the property of their respective companies.