Opinions expressed here are author's alone, not those of any bank, credit card issuer, airlines or hotel chain, and have not been reviewed, approved or otherwise endorsed by any of these entities.
Using credit cards that offer a travel rewards program to help fund your way to exciting destinations is a pretty well-known concept. Do you also know about the many ways you can save money using your travel credit card to access valuable benefits?
Besides offering points or miles, many travel credit cards help you save money other ways. Your card might offer benefits which can help cover transportation costs to the airport, checked bag fees, onboard expenses, or offer upgrades for your hotel stays. Travel credit cards can potentially save you hundreds every year, based on such things as your personal spending habits and the benefits the card offers and if those benefits are ones you can take advantage of.
One place you can start to look for a card that may be best for you is from Credit Sesame's partners by using Credit Sesame's side-by-side credit card comparisons. Here are four ways I found that travel credit cards can save you money. Keep them in mind when comparing and deciding on a travel credit card.
1. Avoid Foreign Transaction Fees
Many credit cards impose a fee on your purchase transactions made outside the U.S. (or purchase transactions made in currencies other than the U.S. dollar). Foreign transaction fees are typically 2-3% of the transaction amount, so if you spend $1,000 on your card while traveling beyond our borders, you'll be on the hook for an additional $20 to $30.
Travel with a card that offers no foreign transaction fees, on the other hand, and you could save by not having those additional fees added to your purchase transactions. Many travel credit cards offer no foreign transaction fees, if that is a feature that is important to you it would make sense to look around for one.
2. Make the Most of Onboard Expenses
Depending on the credit card, you can earn bonus points per dollar spent or even a dollar-for-dollar statement credit toward airline fees or onboard purchases. When you use your eligible credit card to pay to check a standard bag, or buy a drink, food, internet access or a movie while in flight, depending on the card you have, you may be able to recoup those expenses for a statement credit or earn more points on those purchases than you would earn for similar purchases elsewhere.
Some of today's top tier travel credit cards offer $100 to $300 per year in airline fee statement credits.
3. Take Advantage of Brand-Specific Perks
If you have an airline co-branded credit card, you can get specific perks when you use it to purchase travel on that airline. A common perk is a free checked bag for yourself and one or more traveling companions on the same reservation. (Note your card's eligibility requirements, for example, that you must be one of the travelers and that the entire reservation must be purchased on the card.) Keep in mind that the free checked bag perks typically are for standard bags meaning if the bag is over the weight limit you may be charged a fee for the bag being over the weight limit.
Most airline cards that offer financial benefits like free checked bags charge an annual fee. Low tier airline credit cards usually charge an annual fee between $85 and $100 per year. Most airlines charge $25 to $35 for the first checked bag. Depending on how often you travel and how much luggage you travel with, you might make up for the cost of your credit card with the savings gained on the first couple of trips.
Other common perks are discounts toward onboard purchases, private lounge access (which can cost $50 or more per person) and free in-flight WiFi. The food and drink discounts are common on low-tier cards, but lounge access and free WiFi are typically associated with top-tier cards. A premium credit card with travel benefits will have a higher annual fee (around $200 to $550).
4. Travel and Hotel Stays
Some hotel co-branded credit cards offer a free night stay each year. Like airline cards, hotel cards that offer freebies normally come with an annual fee. Many cost less than $100 per year. The free night benefit can be worth two to three times that annual fee amount, depending on the location and time of year you travel. The free night may be further complemented by higher status in the hotel's frequent traveler program, which can include free Wi-Fi, early check-in or other perks.
To continue the savings, you can look for a credit card that offer bonus points or other perks.
5. Bonus: Other Ways Travel Credit Cards Help You Save Money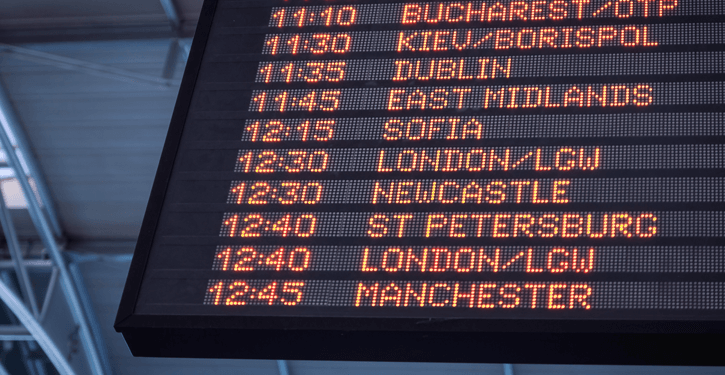 Here are a few more ways a travel credit card can save you money:
Introductory 0% Annual Percent Rate (APR). While it is always a best practice to pay your credit card off in full each month, if you do get stuck in a pinch some travel credit cards offer 0% introductory APR on balance transfers to qualifying cardholders for a set period of time.
Large bonuses. Many travel rewards cards offer bonus points to eligible new cardholders. In most cases, you need to spend a certain amount on purchases on the card within a set period of time. Typically, the larger the bonus, the more you have to spend on the card. Make sure when you evaluate cards that you can meet the minimum spending requirement to get the bonus.
Status. Many co-branded hotel credit cards offer automatic upgraded status just for being a cardholder.
Take the time to educate yourself on all the benefits a card offers. The more benefits you take advantage of, the more you will save and the easier it will be to overcome any cost associated with owning the card. Knowing what benefits you will use most can help you to determine which travel credit card you should own.
If you're interested in a travel / airline credit card click on the link here to see credit card offers from our partners.
---
Advertiser Disclosure: Many of the offers that appear on this site are from companies from which Credit Sesame receives compensation. This compensation may impact how and where products appear (including, for example, the order in which they appear). Credit Sesame provides a variety of offers, but these offers do not include all financial services companies or all products available.
Credit Sesame is an independent comparison service provider. Reasonable efforts have been made to maintain accurate information throughout our website, mobile apps, and communication methods; however, all information is presented without warranty or guarantee. All images and trademarks are the property of their respective owners.
Editorial Content Disclosure: The editorial content on this page (including, but not limited to, Pros and Cons) is not provided by any credit card issuer. Any opinions, analysis, reviews, or recommendations expressed here are author's alone, not those of any credit card issuer, and have not been reviewed, approved or otherwise endorsed by any credit card issuer.
Provider's Terms: *See the online provider's application for details about terms and conditions. Reasonable efforts have been made to maintain accurate information, however, all information is presented without warranty or guarantee. When you click on the "Apply Now" button, you can review the terms and conditions on the provider's website. Offers are subject to change and the terms displayed may not be available to all consumers.
The information, including rates and fees, presented in this article is believed to be accurate as of the date of the article. Please refer to issuer website and application for the most current information. Verify all terms and conditions of any offer prior to applying.
Responses are not provided or commissioned by the bank advertiser. Responses have not been reviewed, approved or otherwise endorsed by the bank advertiser. It is not the bank advertiser's responsibility to ensure all posts and/or questions are answered.
Reviews: User reviews and responses are not provided, reviewed, approved or otherwise endorsed by the banks, issuers and credit card advertisers. It is not the banks, issuers, and credit card advertiser's responsibility to ensure all posts are answered. The Credit Sesame website star ratings are an average based on contributions from independent users not affiliated with Credit Sesame. Banks, issuers and credit card advertisers are not responsible for star ratings, nor do they endorse or guarantee any posted comments or reviews.
Disclaimer: The article and information provided here is for informational purposes only and is not intended as a substitute for professional advice.