When unexpected financial problems strike, a personal loan offers a fast solution. A personal loan recipient can use the money for anything from consolidating debt to paying unexpected expenses, taking a trip or buying a car. Avant is a personal loan lending platform and is among a class of online personal loan options with fast, easy applications and competitive interest rates.
Avant stands out from some of its competitors by accepting applicants with lower credit scores. Before applying for this or any personal loan, applicants should research all of the associated fees and terms and compare personal loans through Avant to other popular options to ensure they receive the most competitive rates available.
Loans through Avant: The Application Process
Avant offers access to loans in amounts from $2,000 to $35,000 at annual percentage rates (APRs) that range from 9.95% to 35.99% and terms from 24 to 60 months*. Reviews from customers reveal that the customer service team provides quality service to answer any questions or concerns quickly. Additionally, Avant's application process is transparent and simple, with just three basic steps:
Step One: Check Rates
This soft credit check Avant performs requires just a few minutes and some simple information. As an added bonus, this step doesn't affect the applicant's credit score.
Step Two: Choose a Loan
Applicants who receive approval may get several options for their requested loan amount with varying terms, APRs and monthly payment amounts. For example, Suzanne received approval for a $10,000 loan. She had two options: a loan with an APR of 9.96%, a term of 36 months and a payment of $322.48 per month or a 60-month loan with a 15.96% APR and a payment of $242.97 per month.*
Step Three: Sign the Agreement
Applicants sign the loan agreement and add their bank information on Avant's secure website. In some cases, applicants receive funds as soon as the next business day. Some applicants need to provide additional documentation to verify their income levels and identities, in which case it can take up to one week to receive the money.
Avant Comparison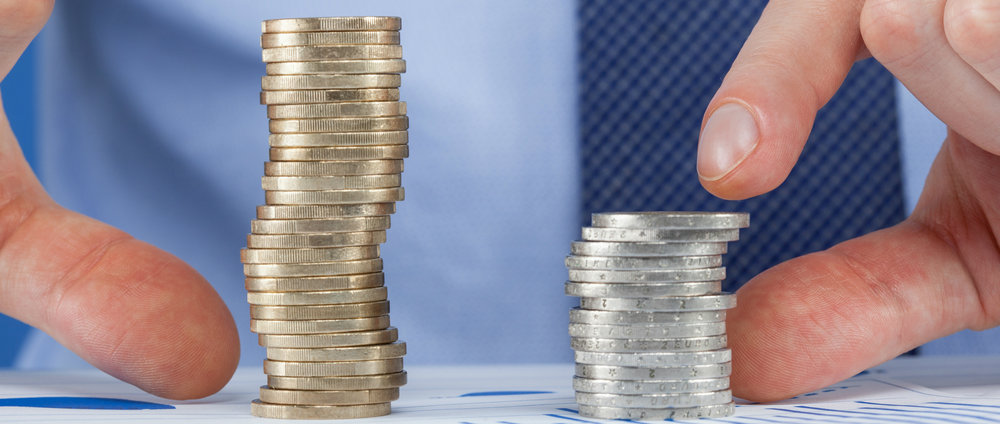 Applicants with higher credit scores have access to lower interest personal loans with a wider variety of terms and options. Before applying for a personal loan, compare the rates, fees, terms and benefits of loans through Avant with other popular lenders such as LightStream, Discover and Prosper.
LightStream
Unlike Avant's loan requirements, LightStream personal loan applicants need a credit score above 680, making LightStream loans more suitable for applicants with good credit, at least five years of credit history, a low debt-to-income ratio and a positive credit history with minimal payment delinquencies.
LightStream's unique policy of determining an applicant's interest rate based on what he or she buys sets it apart from other personal loans. For example, both Paul and Holly have excellent credit and healthy annual income levels. Paul applies for a three-year, $25,000 loan to consolidate his debts, and Holly applies for the same amount to buy a new car. LightStream tailors its interest rates for all types of personal loans based on the amount of risk that each one poses. Because buying a new car is less of a credit risk than paying off debt, Holly gets a 2.19% APR, while Paul's APR is slightly higher at 5.29%.
Discover
To be eligible for a Discover personal loan, applicants need a minimum annual income of $25,000, which is lower than the required minimum for Avant. Conversely, Discover's minimum credit score is nearly 100 points higher than Avant's, which makes this personal loan a sub-par choice for anyone with poor credit. Although the APR range for Discover personal loans is higher than LightStream's range, the maximum APR of 24.99% offers one of the lowest among popular personal loan options.
Prosper
What makes a Prosper personal loan stand out from the others is the company's peer-to-peer lending model, which funds loans from investors instead of using Prosper's own funds. Applicants should have a good credit score of 640 or better. The loan process includes an online personal loan application and a soft credit check based on the applicant's credit information on file with Experian, the credit bureau that partners with Prosper.
After applying, an applicant receives loan options with varying loan terms, fees and interest rates and can choose the one that meets his or her needs before filling out a more detailed application. Prosper places the loan on the site's marketplace for investors to fund. In the meantime, the company verifies the applicant's income, identity and other important information. Investors must fund at least 70% of the loan for the applicant to be eligible to borrow the amount. The process moves quickly, but it can take up to five business days.
Personal Loans: Quick Comparison of Popular Options
The chart below provides a visual comparison of Avant, LightStream, Discover and Prosper personal loans.
| Lending Platform | Avant | LightStream | Discover | Prosper |
| --- | --- | --- | --- | --- |
| APR | 9.95% to 35.99% | 4.99% to 14.49% | 6.99% to 24.99% | 5.99% to 36% |
| Origination fees | up to 4.75% of the loan amount | None | None | 1% to 5% of the loan amount |
| Prepayment fees | None | None | None | None |
| Late payment fee | Varies by state | None | $39 | $15 or 5% of the payment amount, whichever is more |
| Loan amounts | $2,000 to $35,000 | $5,000 to $100,000 | $2,500 to $35,000 | $2,000 to $35,000 |
| Loan Duration | 2 to 5 years | 2 to 7 years | 3 to 7 years | 3- or 5-year |
| Average time it takes to receive funds | As soon as the next business day or within a week | As soon as same day or within 30 days of approval | Next day or up to one week | 3 to 5 business days |
| Minimum credit score | 580 | 680 | 660 | 640 |
| Applicants? average income | $40,000+ | Unspecified | Minimum of $25,000 | $83,000 |
Should You Apply?
Because Avant only runs a soft credit check in the preliminary stages, applicants can feel confident about checking their loan options through Avant without lowering their credit scores. On the positive side, Avant boasts high customer approval ratings. With its relatively hefty APR range, loans through Avant are geared toward applicants with lower credit scores who need flexible payment options and want to consolidate their debts.
Applicants with good credit may also be eligible for a 0% interest promotional offer from a credit card company or a home equity line of credit to obtain the necessary funds, but loans through Avant work well for applicants who meet income requirements but have less-than-stellar credit. Without prepayment fees, loans through Avant also offer a viable alternative to many payday loans out there for people with poor credit.
*Example: A $5,700 loan with an administration fee of 4.75% and an amount financed of $5,429.25, repayable in 36 monthly installments, would have an APR of 29.95% and monthly payments of $230.33. 
Avant branded credit products are issued by WebBank, member FDIC.