EDITOR'S NOTE: This article has been updated for 2019. 
At one time, loans for bad credit were restricted to short-term payday loans with astronomical interest rates, which left most borrowers further in debt. In 2018, online lenders have changed the lending landscape for people with less-than-perfect credit. From emergency loans to personal loans and mortgages, if you have bad credit you have many different options, most of which come with an annual percentage rate (APR) of 37% or less. Read on to learn more about some of our favorite bad credit loans to determine if any of these options are right for you.
How to Get a Loan with Bad Credit
Before you start researching bad credit lenders, stop by your local bank or credit union to see if there are any available options. From there, research multiple lenders to find the one with the rates and terms that suit your needs. Just because you have bad credit doesn't mean you don't deserve a reliable lender. Additionally, make sure you can afford the payments on your new loan. Otherwise, you may only end up damaging your credit further or digging yourself into more debt.
Our Top Providers
Much like finding the ideal credit cards for bad credit, finding the right loans if you have bad credit can be a daunting process, especially with the number of sky-high interest rates and predatory payday-style loans available. To help make it easier for borrowers with less-than-perfect credit to find loans that won't break their budgets, we rounded up some of the loan providers that offer reasonable terms, a transparent application process and reliable customer service.
Rise
We like Rise's transparent fees and its willingness to acknowledge that the company's high interest rates mean that it isn't the least expensive or the right loan for everyone. Although Rise isn't always the most cost-effective option, if you have bad credit and a pressing financial need, a Rise loan may be a smart choice.  Rise loan APRs range from 50% – 299% depending on the state you live in and your creditworthiness. While this APR might sound high in comparison to credit card APRs, it is still lower than most payday loan APRs. Additionally, Rise rewards its good customers with lower rates – Rise has dropped the rates for more than 150,000 customers.
Rise offers flexible payment scheduling and a five-day promise that lets you change your mind and return the funds without any fees during that period of time after you receive the money. Requirements for applying for a Rise loan include being an adult age 18 or older and having a steady income, a valid checking account and an email address.
Apply online and receive results within a minute or so. In some instances, you may have to fax proof of income or other information to complete the application process.
Avant
Personal loans through Avant work more like bank loans for bad credit by directly funding the loan without requiring any investor involvement like peer-to-peer loans do. The loan provider accepts borrowers with credit scores as low as 580 for loans from $2,000–$35,000. Repayment terms range from 24 to 60 months*, APRs range from 9.95%–35.99% and if you're approved you may receive funds as soon as the next business day after approval. Not only is the application process simple, but Avant also offers an online loan option checker that lets you see your loan options by answering a few questions and providing your income information, but this doesn't affect your credit score. Avant branded credit products are issued by WebBank, member FDIC.
*Example: A $5,700 loan with an administration fee of 4.75% and an amount financed of $5,429.25, repayable in 36 monthly installments, would have an APR of 29.95% and monthly payments of $230.33
Reviews of the Top Loans for Bad Credit
With so many online loan companies springing up, finding the right one for you can be challenging. We rounded up some of the ideal loans for bad credit and broke them down into relevant categories to highlight what these lenders do well.
Unsecured Bad Credit Loans Top Choice: Avant
Avant offers some of the most reasonable unsecured loans for poor credit, including repayment terms of up to five years and a borrowing limit of up to $35,000, which is rare among subprime lending platforms. Avant offers a range of payment terms and immediate funding that provides money quicker than peer-to-peer lenders.
Ideal for Very Bad Credit: Bad Credit Loans
Relatively low APRs and easy requirements make Bad Credit Loans a good choice for borrowers with very bad credit. Requirements to apply include:
Being age 18 or older
Having proof of U.S. Citizenship or legal residency
Having a phone number
Having a checking account and valid email address
Having reliable income
Unlike other loan companies, Bad Credit Loans isn't a lender. Instead, Bad Credit Loans works by connecting you with potential lenders who offer loans that meet your needs. The company works with a network of bad credit lenders who agree not to deny you based on credit history alone. In addition to accepting applicants with poor credit history, the lenders that Bad Credit Loans connects you to require no collateral. Loan amounts range from $500 – $5,000.
Whether you need quick loans with fast repayment terms or longer-term options, the Bad Credit Loans application process is simple. To get started, fill out the short loan request form on the Bad Credit Loans website. You may get loan offers from multiple lenders, which makes it easy to choose the one that offers the terms that best match your needs.
Top Peer-to-Peer Bad Credit Loans: Peerform
Peerform considers applicants with credit scores as low as 600, which sets it apart from other peer-to-peer lenders such as Lending Club and Prosper, both of which have stricter credit standards. You can apply for up to $25,000 with APRs of 5.99%-29.99%. The application process is simple and straightforward: Register, review and select personal loan amounts and terms that work well for you. Your loan is then listed on a platform for investors to evaluate and opt to fund. Peerform verifies your identity with valid military photo identification, a driver's license, a passport or government identification.
Peerform charges an origination fee of up to 5% of the loan amount and the amount of time it takes to get the funds can be as long as two weeks. Additionally, because of the peer-to-peer lending model, if you're looking for guaranteed-approval loans, you might be out of luck because of the chance that investors won't completely fund your desired loan amount.
Questions and Answers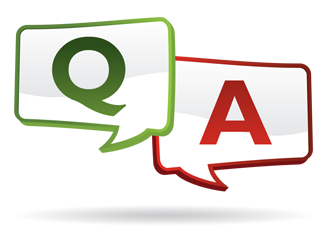 Question: I need a loan for $30,000 to consolidate my debts into a manageable monthly payment. What do you recommend?
Answer: Avant offers one of the top cash loans for bad credit with a high borrowing limit. Visit its website to check out whether it operates in your state and what kind of rates you qualify to receive.
Question: I'm in the middle of a financial emergency and I need a loan with fast access to funds. I don't want to go with a payday lender. What should I do?
Answer: A few of the loans for bad credit with monthly payments spread over a longer repayment term offer quick direct deposits if you're approved. Rise, for example, can provide funds the next business day after approval.
Should I Worry About My Bad Credit If I Want to Get a Better Loan Rate?
Unless your loan is for emergency purposes, doing what you can to change your credit score and turn things around can make a significant difference in the types of loans available to you, the rates you qualify for and the terms that lenders offer. To get started on the long road to establishing a positive credit history, request a copy of your credit report. Not only does this let you know exactly where you stand, it also gives you the opportunity to look for any mistakes that could be dragging your credit score down. If you notice errors, file a credit dispute and report the findings to the credit bureaus.
Start making your payments on time. Setting up automatic payments is a great way to stay on top of your bills if you're prone to forgetting due dates. Additionally, keep as much available credit as possible on your credit cards and other loans. Lenders use your credit utilization ratio, which is the total balance of your debts compared to your credit limit, as part of their assessment process. Aim for a ratio of 10%–30% for ideal results.
Different Types of Loans for People with Bad Credit
Personal loans are among the most common loan types for borrowers with all types of credit history. They come in two varieties: secured and unsecured. Secured personal loans use collateral to back up the loan, which reduces the amount of risk for lenders because they can seize the collateral if you default on the loan agreement. Unsecured personal loans carry higher risk for lenders. If you have bad credit, your unsecured loan options may be limited unless you get a cosigner with a good credit score.
Top Personal Loan Providers
Can You Get a Mortgage with Bad Credit?
Although having a pristine credit history qualifies you for low mortgage rates, having a low credit score doesn't knock you out of the running to get a mortgage that enables you to buy a home. Many borrowers with bad credit qualify for the Federal Housing Administration's loan program, which insures the loan through the FHA's government-run program. Lenders are more willing to accept borrowers with credit scores as low as 580 and down payments as low as 3.5%. These programs are so good that you may qualify for rates that are on-par with those offered to borrowers with excellent credit.
Bad Credit Auto Loans
Like any other loan, if you're looking for bad credit auto loans, you should compare rates and terms from several lenders. Look for companies that offer special financing, such as Auto Credit Express's range of options that provides consumer-friendly car loans, even if you want to buy an older used car. Similarly, Capital One has stellar online tools and liberal restrictions, even if you have bad credit.
Payday Loans
If you have bad credit of 550 or below and you need money fast, you may be tempted to get a cash advance or payday loan. The basic premise of these loans is you get the cash you need until your next paycheck. You provide information about your job and income, along with a post-dated check to cover the loan amount plus a finance fee. When you get your paycheck, you're expected to pay the loan in full.
While these loans are convenient they're extremely risky and can cost you much more than the initial amount you borrow. According to the Consumer Financial Protection Bureau, the average finance charge for every $100 borrowed on a payday loan is $10-30. For a typical 2-week payday loan with a $15 fee that's the equivalent of paying an annual percentage rate (APR) of almost 400%. When compared to credit card APR's that range from 12-30%, it's easy to see what a money drain payday loans are.
The other big problem with payday loans is that the interest and fees make them difficult to get rid of. If you can't pay the loan off entirely you'll be charged more fees and as they keep piling up, it gets harder and harder to dig your way out. The main lesson is that payday loans are something you don't want to turn to unless you absolutely have no other option for borrowing money because they can end up being far more trouble than they're worth.
Auto Title Loans
Like payday loans, auto title loans offer fast cash, limited repayment terms and high interest rates. Auto title loans take the title of your car as collateral. The lender keeps the hard copy of your title and places a lien on the title until you pay the loan in full. Some lenders require a GPS tracking device installed in your car to track the car's location, and they even turn the car off if you don't make your payments.
Short-Term Loans
As an alternative to payday loans, some financial experts recommend looking into short term loans for bad credit instead. These loans have a fixed interest rate and repayment plan so you have a more flexible time frame for paying them off. While this makes it easier to keep tabs on what you owe, lenders will run a credit check for these kinds of loans. If you're shopping around for a short-term loan, keep new applications to a minimum since multiple inquiries can ding your score even further.
FHA Loans
The Federal Housing Administration offers a loan program for borrowers with less than perfect credit who don't have the standard 20% to put down. These loans are backed by the government which allows lenders to offer competitive interest rates to applicants who don't have the best scores. Currently, the minimum score required by the FHA is 580, although individual lenders may set the bar higher.
As far as the down payment goes, you'll need to have 3.5% of the home's purchase price to seal the deal. If you're able to get approved with a score below 580, you'll need to put 10% down instead. One thing to remember with FHA loans is that you have to pay both an upfront mortgage insurance premium and an annual mortgage insurance premium for the life of the loan.
VA and USDA Loans
Another great low down payment option mortgage loan is a VA loan. You'll typically need a credit score of at least a 620 in order to qualify for a VA loan, in addition to having military affiliation (active duty, veteran, guard member, reserve, and sometimes spouses). On the upside, you won't have to pay for mortgage insurance with a VA loan. On the down side, you will usually be charged a funding fee in relation to your down payment with a VA loan.
USDA loans also have less stringent requirements for down payments and credit scores. The minimum credit score for approval is 620 and you don't have to put anything down if you don't want to. To get a USDA loan, the home you're buying has to be in a designated rural area and you have to be below the income limits specified for your state and household size. Only fixed-rate loans are available through the USDA program.
Fair credit vs. poor credit
The gap between a poor credit score and fair credit score may not seem that wide but it can make a huge difference when it comes to loan approvals and interest rates. Generally, anything in the 650 to 699 range qualifies as fair credit while poor credit would be a score between 550 and 649. A few points' difference in either direction can have serious implications when you're borrowing money.
For example, let's say you're trying to buy a home and you need a mortgage for $200,000. Your credit score is 645, just a few points shy of putting you into "fair" territory. As a result, the lender offers you a 30-year loan at 5.5%, which means you'll pay about $208,000 in interest by the time the home is paid off.
Now, if you'd had a score of 655, you'd be able to get the same loan at 4.9% instead. That adds up to a savings of roughly $22,000 in interest over the life of the loan, all for a difference in your score of just 10 points.
A fair credit score would make you eligible for a variety of loans and lines of credit, including:
• Mortgage loans
• Auto loans
• Credit cards with moderate interest rates and possibly a 0% intro rate
• Rewards cards with no annual fee
If you have poor credit, there are still credit loan options available but the downside is it may be more difficult and expensive to borrow money. For instance, you could still qualify for a mortgage or a car loan but you may not be able to borrow as much as someone with good credit. Lenders may cap your loan at a lower amount to minimize the risk.
You may also be required to put up larger down payments for things like mortgages or car loans or offer some kind of collateral for a personal loan. If your score is at the very bottom of the poor range or below the 550 mark, trying to get an unsecured loan may lead to a dead end.
Finally, and perhaps most importantly, you'll pay more in interest for any loans you take out with a poor credit. Instead of locking in a 5% or 7% rate for a car loan, for example, you may be stuck paying 15% or even 20%. With a credit card, the rates can climb even higher. The most important thing to remember with poor credit is to be sure that you can afford the monthly payments so you don't run the risk of your derailing yourself financially.
How to Avoid Loan Scams
If you're looking for bad credit loans, you may be particularly vulnerable to fraudulent lenders and scammers who take what they can from you while selling your personal information. To avoid scams, watch out for the following red flags:
Lenders who say they don't pull your credit report at all
Lenders who aren't licensed or registered in your state
Lenders who require you to provide them with a prepaid credit card number to collect fees or as collateral
Lenders with an unsecure website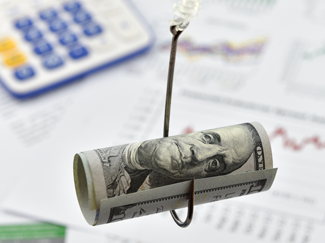 Protect yourself from scammers by looking carefully at lenders' websites and taking the time to verify their physical addresses and their ratings with the Better Business Bureau, if available. Be wary of lenders who tell you to "act now" or use vague terms.
How Credit Sesame Picks the Top Bad Credit Loans Online
To choose the very top loans, we look at several factors, including lenders' ratings with the Better Business Bureau. We choose those with verified histories of resolving customer problems and complaints. We also look at lenders with the most transparent processes and relatively low rates. Even though you have bad credit, you shouldn't have a difficult time to get the money you need. We also look at whether or not the higher-interest lenders have programs in place to help you earn lower rates with a responsible payment history.
We know that getting out from under a mountain of debt can be stressful. Check out some of our other resources, including our list of the Best Debt Management Companies, Best Debt Settlement Companies and Best Debt Consolidation Loans to get you started.