Editor's Note: This article has been updated for 2019.
When you're short on funds and have an unexpected emergency expense pop up, an installment loan is one way to get the money you need to cover that immediate cost. When you need an installment loan, searching through providers to find those that incorporate honest business practices can seem daunting. An installment loans is a perfectly legitimate financial option for many borrowers, but bad lending practices you've heard about from some institutions might make you a little wary about this type of loan.
Some lenders charge sky-high APRs or push term renewals, which involves added risk that could land you further in debt. If you find a lender that promises online installment loans without a credit check, stay away. Respectable lenders check your credit, income and other factors before determining if you're the right fit for a loan. When you need extra cash, use an installment loan calculator before applying to get an idea what your repayment terms might look like, and then consider one of these top installment loan companies.
What Is an Installment Loan?
An installment loan is another name for a personal loan. People borrow installment loans for a variety of reasons, from planning a wedding to fixing a car. Personal installment loans give you a set lump of cash up front, which you then have to repay at a fixed interest rate over a predetermined length of time, or a term. Lenders that provide these types of loans include banks, credit unions and other financial institutions that operate both online and in traditional brick-and-mortar storefronts.
Each installment loan falls into one of two categories: secured and unsecured. A secured loan means that you have to put forth some type of collateral in order to obtain the loan, such as your house or car. If you default on the loan, the lender then has recourse against its losses and can seize the collateral and sell it to cover the debt you still owe. These types of installment loans are offered to people with average to poor credit, and they usually carry high APRs. Unsecured loans are offered to people with good credit and higher income levels. In these cases, you don't have to offer any collateral because the lender doesn't consider the loan as much of a risk due to your history of making payments on time. Not all lenders offer secured loans, but those that do may provide more options for you if you have less-than-stellar credit.
Comparing Online Providers of Installment Loans
Online lenders are popular because they offer you the ease and flexibility of applying for an installment loan without the need to leave your couch. Many people also like the anonymity that comes from applying online. Still, you need to be wary when you apply for a loan online, especially because it may be harder to determine if a lender is trustworthy based on a website alone. This is the primary reason why we've compiled a list of credible online lenders that offer personal loans.
Top Online Installment Loans: Lending Club
Lending Club is a peer-to-peer lender, which means that the funding for its loans comes from investors, not from the company itself.  To start, draft a loan proposal that you then submit on the site. After your loan request is approved, it's listed on the Lending Club site with its credit grade that ranges from A1 to E5 (the listing doesn't include any personal information about your finances). Investors view these listings and then fund them accordingly. These loans carry fixed APRs that range from 6.95%–35.89%, with origination fees ranging from 1% –6%.
Alternative: Avant
Avant has helped over 800,000 people borrow more than $4 billion. Its available loan amounts range from $2,000–$35,000, with fixed APRs that range from 9.95% –35.99% and loan terms from 24 to 60 months*. Although personal loans through Avant may carry higher APRs than some of its competitors' loans do, you may have a better chance at scoring a loan with Avant if your credit is fair or poor; its minimum requirement to apply for a loan is a credit score of 580 or higher.
* Example: A $5,700 loan with an administration fee of 4.75% and an amount financed of $5,429.25, repayable in 36 monthly installments, would have an APR of 29.95% and monthly payments of $230.33
Alternative: Prosper
Prosper is another loan servicer that funds its installment loans through peer-to-peer lending. Since 2006, investors have funded over $8 billion in installment loans through this site. You can choose a fixed term of three or five years with fixed APRs that range from 6.95%–35.99%. Prosper also charges an origination fee of up to 5% of the loan. Because it offers lower interest rates, Prosper is more selective than some of its competitors about the loans it approves. Additionally, you may need to wait a at least a week before receiving any money, because investors first need to fully fund your loan.
Alternative: PersonalLoans.com
PersonalLoans.com offers a selection of loans, but the site itself doesn't service loans. Instead, provides a service that matches you with a lender that's part of the company's network of lenders. This site makes it easy to search for and find many loans, but one disadvantage is that the company doesn't always disclose all the fees and terms associated with certain loans before you apply.
Top Physical & Online Installment Loan Lenders
It's natural to feel more secure when you do your banking with an actual person, which is why traditional brick-and-mortar lenders are still very much in demand. Personal interaction may also give you an edge because you have a face-to-face opportunity to negotiate the lowest rates and most favorable terms possible. The following top lenders all have both physical locations and online options that may appeal to your needs.
OneMain Financial
OneMain Financial offers over 1,600 branch locations across 44 states, where it provides a variety of personal installment loans. You can choose to complete an application online or in person, and there's no application fee to apply for one of OneMain's fixed-rate loans. This company offers loans in amounts from $1,500–$30,000, but the amount you can apply for may vary depending on the state where you live.
Wells Fargo
If you need a large installment loan, Wells Fargo may be able to help. Loan amounts range from $3,000–$100,000, with no collateral required to qualify, depending on your creditworthiness. You're not required to pay any origination fees or prepayment penalties. If you have a Wells Fargo checking account, you may also qualify for a relationship discount.
Are Installment Loans Only for People with Bad Credit?
Many people believe that installment loans are only for those with bad credit, but this is a common misconception. Remember, an installment loan is nothing more than a personal loan, and anyone can apply. Many payday loan companies have given installment loans a bad name by adding the name "installment" onto their products. These companies market payday installment loans as better alternatives than payday loans, but that isn't the whole story. Just like any other loan, you're not promised approval for an installment loan; lenders still look at a number of variables before determining approval, such as your credit score, income and additional debt. Conditions are often more favorable if you have good credit because you can likely secure better repayment terms and lower interest rates.
Direct Lender Installment Loans
While loan comparison sites help you shop for a good deal, you might hesitate to provide your information to a third-party servicer or instead prefer to work directly with a lender. When you shop for direct lender installment loans, you have the advantage of knowing that the terms and fees you're given are accurate, which is something that isn't assured when you use a third-party comparison site. Additionally, when you work with a direct lender, you may get instant approval for a loan without having to go through a middleman.
Some direct lenders offer payday installment loans, which provide longer-term installments than regular payday loans and are secured by a post dated-check. These loans use the word "installment" to encourage you to believe they're better than traditional payday loans, when in fact they can be just as predatory. Payday installment loans last for a shorter duration than most other installment loans — which have terms that last years, not a month or two — and they carry much higher interest rates. These loans are a bit different than normal payday loans, which require you to pay back a lump sum after your next payday. This can result in a term of a month or even just a week. These loans aren't necessarily covered by your state's installment loan laws, either, and they also aren't governed by payday loan statutes, which can make them very dangerous.
Rather than opt for a payday installment loan, choose long term installment loans to get the cash you need. Installment loans provide you with larger sums that you pay back over a certain duration of time, often ranging from 24–60 months. The APRs on installment loans are often less than those on payday or payday installment loans, and more laws are in place to protect you from predatory practices.
Real-world Example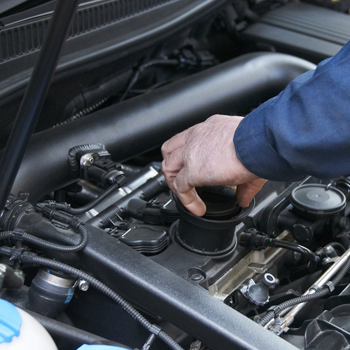 Let's take a look at a common borrowing scenario. Sarah needs $500 to cover an unexpected repair on her car. She takes out a payday loan, with the stipulation that she must repay that money within one to two weeks — after her next payday. Sarah receives her paycheck, but almost all of the money goes to her regular expenses. Because she doesn't normally have $500 left over after a paycheck, she's unable to repay the payday loan within the term. Instead of defaulting, she rolls the loan over into a new loan, which extends her debt cycle and piles on the interest payments and upfront fees. Sarah is quickly creating a debt situation for herself that can be very difficult to escape.
Instead of the payday loan, Sarah could choose to take out an installment loan when she experiences her cash shortage. Most installment loans need to be a minimum of $1,000 which is more than Sarah needs, but the terms and conditions are much more favorable for her. With an installment loan, she's assured of a fixed rate repayment schedule, and it's one she can budget for accordingly. The APR for her installment loan is lower than that of the payday loan, and she has more time to make the payments back.
Our Methodology for Choosing the Top Installment Loan
One problem with installment loans is that, for every reputable loan servicer, there's a number of lenders that follow unscrupulous business practices to make as much money as possible. To find the top installment loan, steer clear of the following:
Lenders that use high-pressure sales tactics to get you to use their services.
Lenders that push loan renewals. Renewing your loan provides your lender with a renewed, steady stream of cash in the form of fees and interest, and this causes you to fall deeper in debt. Only renew the loan if you have to, and don't choose a lender that pressures you into loan renewal.
Lenders that push insurance add-ons. Add-ons such as credit disability insurance and credit life insurance do nothing to protect you through the loan, and they're expensive. Some lenders push these expensive policies to increase their bottom lines.
Lenders that guarantee approval. No good lender can guarantee that you're approved without running your credit and personal information. Any upfront approval promises should raise a red flag.
Lenders that ask you to pay for an application. Again, there's no guarantee for approval, so you shouldn't pay upfront. Respectable lenders only charge an origination fee when you sign for the loan.
So, how do you choose the top loan? Shop around and compare at least three loans before choosing a lender. Look at elements such as origination fees, APRs and additional charges for things like paying by check or paying off the loan early. A lender's customer service, online platform and transparency should also play a role in your decision. If face-to-face interaction is important to you, make sure the lender has branches in your local area. Finally, make sure that choosing an installment loan is a financially sound move and within any budgetary limits you have. Sometimes credit cards provide a better option for unexpected purchases, especially if you can take advantage of promotional 0% interest rates. Weigh your options, compare rates and don't let any lender pressure you into signing for a loan you don't want.