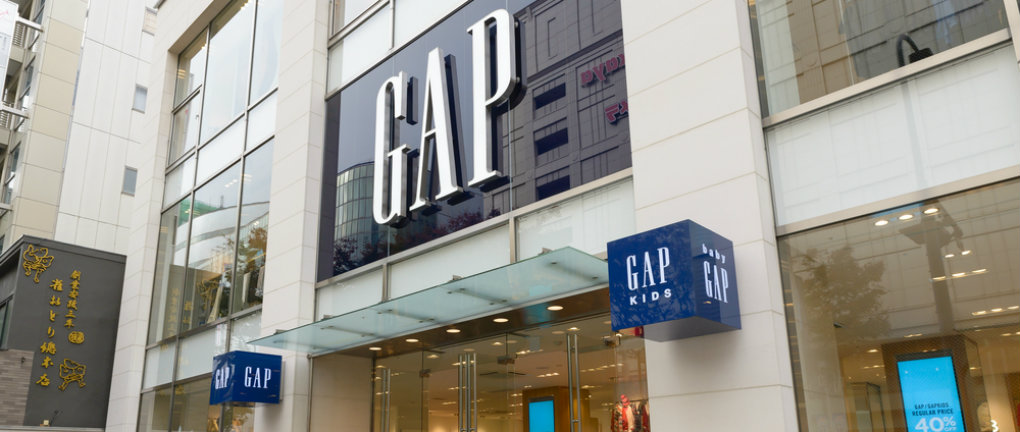 If you're a frequent shopper at the Gap and the Gap family of stores, the Gap credit card could be a good fit for you. In addition to its rewards program, the Gap credit card offers benefits such as 10% off every Tuesday at the Gap and Gap Factory stores and websites, priority access to special events, exclusive discounts, and special savings on your birthday.
EDITOR'S NOTE: ALL THE CREDIT CARD OFFERS MENTIONED IN THIS ARTICLE ARE EXPIRED AND ARE NO LONGER AVAILABLE
Although this card offers some attractive perks, it also comes with a high annual percentage rate (APR). Consider the types of cards available, the rewards, and the costs associated with this card before applying.
Types of Gap credit cards
Applicants can choose from two types of Gap credit cards: the Gap Inc. Credit Card (the store credit card) and the Gap Inc. Visa® Card.
Both cards provide access to the rewards program, and both cards can be used online and in-store at the Gap family of stores, which includes Gap, Banana Republic, Athleta and Old Navy.
The biggest difference between the two cards that you can use the Gap Inc. Visa® Card anywhere that accepts Visa®.
Cardholders can also use the Gap Inc. Visa® Card to get a cash advance.
Gap credit card APR and other fees
Both types of Gap credit cards come with no annual fee and a variable purchase APR of 25.24%. This rate varies according to the market and the Prime Rate. The penalty fee for a late payment runs up to $37. The Gap Inc. Visa® Card charges a variable APR of 27.24% for cash advances. Additional transaction fees include a foreign transaction fee of 3% of each transaction and a cash advance fee of either $10 or 4% of the amount of each cash advance, whichever is greater.
How to cope with the high interest rate of the Gap credit card

Retail cards are renowned for their high interest rates, but if cardholders use the card wisely and practice proper debt management, they can avoid paying large amounts of interest. The bank won't charge interest if you pay the balance in full each month by the due date. If you're unable to pay the card in full every month, work to pay the balance as quickly as possible to reduce the final cost of your purchases.
Store cards are only really worth it if you can pay off your balances in full each month to avoid the high interest rates. Late payments are detrimental to your credit score. Credit Sesame data shows that most of our members are responsible with paying their credit cards on time, with about only 1% in late payment status.
| Status | Percentage of Credit Cards |
| --- | --- |
| Late Payment | 1.36% |
| Current | 87% |
| In Collections | 8% |
For a closer look at how payment habits affect the bottom line, consider the following scenario:
David charged $500 on his Gap credit card. He paid only the minimum amount due on his card every month (3% or $25, whichever was greater). It took him 27 months to pay off the charges, and it cost him $174 in extra interest charges. Ouch. That's 35% above the price of the items he bought.
Susan charged the same amount on her Gap credit card, but she paid $100 every month. She was able to pay off her balance in 6 months, and it cost her $37 in extra interest charges.
As the above scenario illustrates, the faster you pay off a balance, the less you spend on interest. Experts suggest paying off large purchases within six months or sooner.
Minimum credit score for a Gap credit card
Synchrony Bank, the financial institution that issues the Gap credit card, doesn't specify a minimum credit score needed to qualify for either credit card. In general, if you have fair to good credit, the chances of approval are favorable, but not guaranteed.
If you aren't sure where your credit score falls, now is the time to request a copy of your credit report score from Credit Sesame. You may also want to read What is a Good Credit Score? that we published recently.
See how you compare to Credit Sesame members when it comes to your credit score.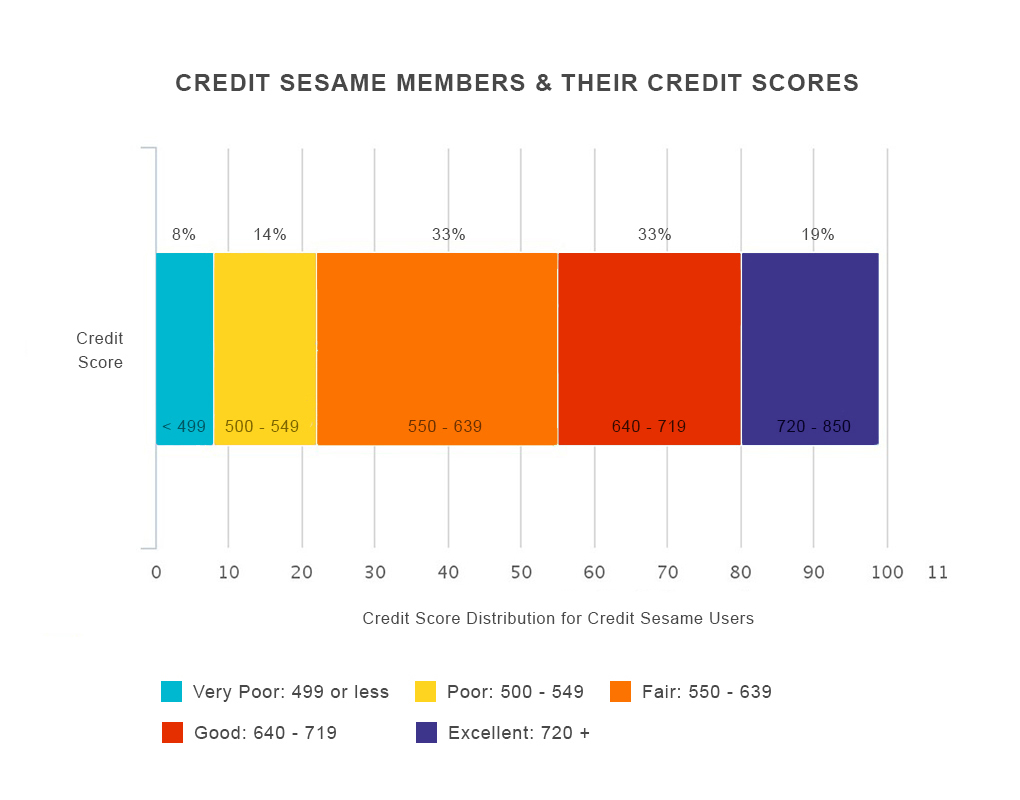 Understanding your credit report
A credit report provides lenders with a snapshot of a card applicant's credit history. Everyone has a credit report with each of the three credit bureaus: TransUnion, Equifax, and Experian. Each bureau uses the information in its file to calculate a credit score.
The bureaus base this three-digit score on five weighted major factors, (these percentages are general guidelines) including payment history (35%), the amount of money a person owes (30%), the length of his or her credit history (15%), the types of credit he or she has (10%), and any new credit (10%).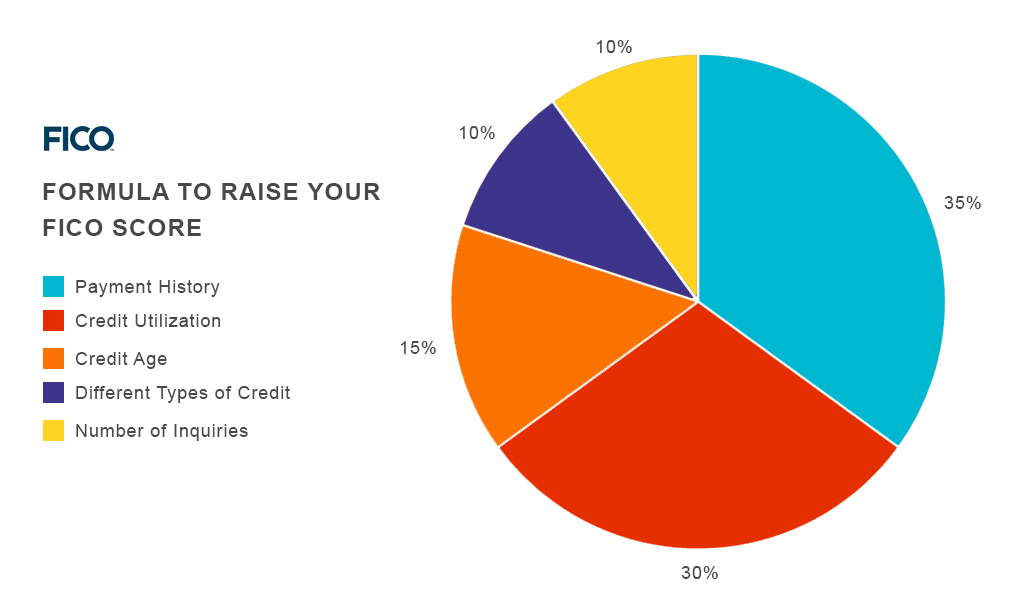 The good, the bad and the ugly
Most lenders have their own definition of what makes a "good" credit score. The following list provides a general guideline of where most credit scores fall:
Excellent: 750+
Good: 700-749
Fair: 650-699
Poor: 600-649
Bad: below 600
Higher scores show lenders that an applicant is financially responsible, while lower scores could indicate that this person could be a greater risk to lend to. Make sure your payments post on time and carry low balances on all credit cards; these two factors make up more than half of a credit score and thus influence its movements the most.
Gap credit card rewards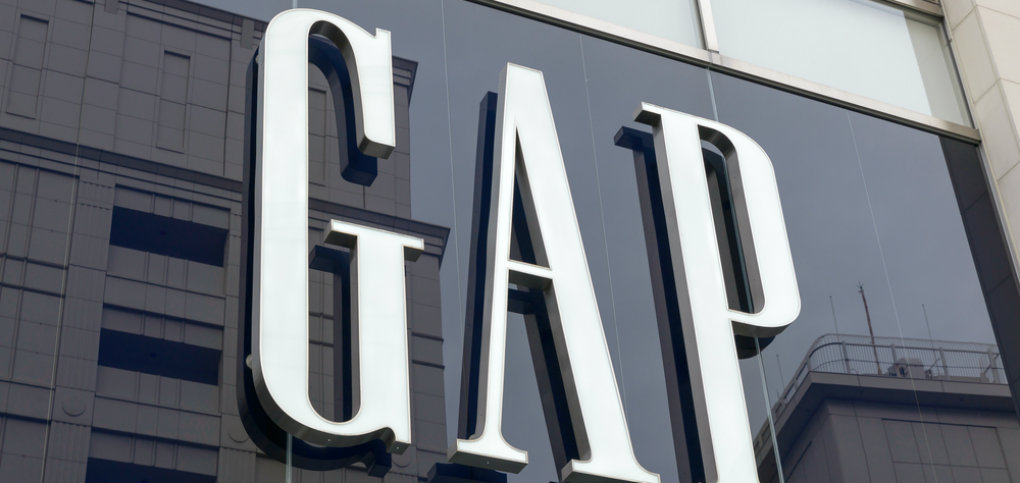 When you open a Gap credit card, you're automatically enrolled in the rewards program, which lets you earn points on all qualified purchases. To maximize reward points, use the card exclusively at Gap brand stores to earn five points for every dollar spent. Gap Inc. Visa® Card cardholders can also earn one point for every dollar they spend on their Visa card away from the Gap stores. Cardholders get a $5 reward for every 500 points they accumulate.
Silver status
If you earn 5,000 points in a calendar year, you'll earn Gap Silver status, which provides extra perks such as a choose-your-own-sale day and a 20% quarterly bonus on reward points. For example, if you have 1,000 points, Gap will give you an extra 200 bonus points if you've reached Gap Silver status. Other Silver benefits include free online shipping (with code), special events just for cardholders, and free basic alterations on any Banana Republic purchases.
Store cards like the Gap credit card can help you establish a positive credit history with responsible use by you, and offer rewards on purchases that you plan to make anyway. Do keep in mind that this card comes with a hefty interest rate that can inflate the final cost of a shopping adventure. If you shop frequently at the Gap family of brands and are you are trying to decide whether the Gap credit card is a good option based on whether you'll be able to make the payments on time and if you'll be able to pay the balance within six months. If the answer to either of those questions is "no," you may want to rethink applying for the card.
---
Advertiser Disclosure: The credit card offers that appear on this site are from credit card companies from which this site may receive compensation. This compensation may impact how and where products appear on this site (including, for example, the order in which they appear). This site does not include all credit card companies or all available credit card offers. Credit Sesame is an independent comparison service provider. Reasonable efforts have been made to maintain accurate information throughout our website, mobile apps, and communication methods; however, all information is presented without warranty or guarantee. The editorial content on this page (including, but not limited to, Pros and Cons) is not provided by any credit card issuer. Any opinions, analysis, reviews, or recommendations expressed here are author's alone, not those of any credit card issuer, and have not been reviewed, approved or otherwise endorsed by any credit card issuer. All images and trademarks are the property of their respective owners.
Disclaimer: All the information about the Gap Inc. Credit Card (the store credit card) and the Gap Inc. Visa® Card has been collected independently by CreditSesame.com and has not been reviewed or provided by the issuers of these cards. The Gap Inc. Credit Card (the store credit card) and the Gap Inc. Visa® Cards are not available through CreditSesame.com.
See the online provider's application for details about terms and conditions. Offers are subject to change and the terms displayed may not be available to all consumers. Please visit the provider's site for current information and verify all terms and conditions of any offer prior to applying.
Responses are not provided or commissioned by the bank advertiser. Responses have not been reviewed, approved or otherwise endorsed by the bank advertiser. It is not the bank advertiser's responsibility to ensure all posts and/or questions are answered.
Disclaimer: The article and information provided here is for informational purposes only and is not intended as a substitute for professional advice.