Opinions expressed here are author's alone, not those of any bank, credit card issuer, airlines or hotel chain, and have not been reviewed, approved or otherwise endorsed by any of these entities.
I recently found myself struck — literally and figuratively — by the cost of home ownership when an outdated garage door hinge came crashing down on my head. I didn't black out or collapse to the ground. Rather, I stood for a moment coming to terms with the fact that my wife and I didn't have a clue about what we'd signed up for when we bought our first home this past spring.
This is a dramatic example, but the fact is that as a new homeowner, you will also discover all kinds of interesting (and potentially expensive) things about your house. Some are minor and can be fixed with a $10 budget. Others will cost thousands and force you to prioritize preferences, cosmetics and safety.
We'll get to how exactly you can pay for home repair and maintenance in just a moment. Before that, it's important to note that in many cases, the longer you wait the more it will cost.
Here are some of the necessary fixes my family has discovered:
A section of our house has no electricity. Resetting the breaker doesn't work. None of the outlets function along a wall that spans two adjoining rooms.
The second-hand riding mowers we inherited sometimes work great, and other times don't respond at all to the turn of the Thankfully, several neighbors own better mowers and are willing to lend a hand with our multi-acre front yard when the grass creeps higher.
An unexplained dark stain is slowly expanding on the drop ceiling in the basement bathroom.
Our roof needs repair. We know of several weak points where water can leak into the house.
A wood-burning stove was installed by a previous owner (translation: not a qualified contractor). Smoke from the stove must traverse three 90-degree angles to escape the house, increasing the likelihood that smoke will blow back into the house.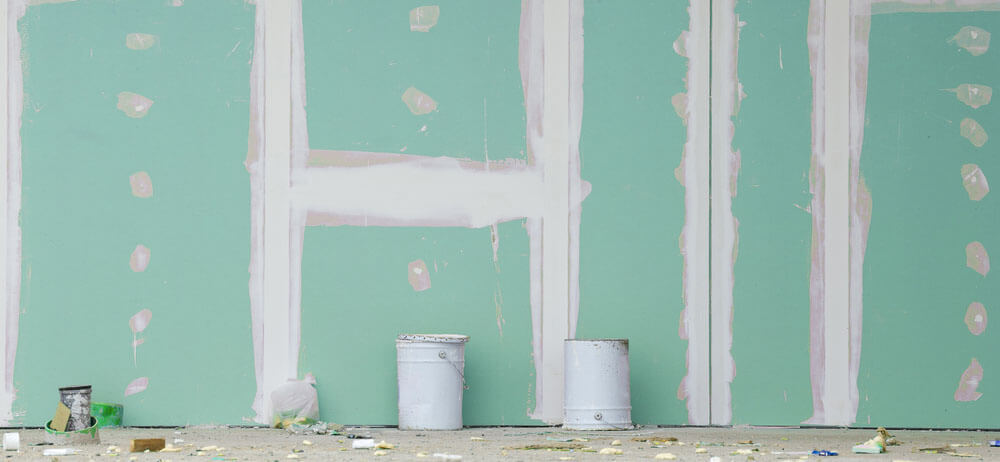 I could go on, but you get the idea. Our priorities are pretty clear. We don't need the wood-burning stove to survive the winter, but we need to resolve the ceiling stain soon so that we can rest easy, knowing the house isn't rotting from the inside growing mold.
The double-dilemma we face is (1) how to prioritize what to pay for first, and (2) how to make room in our budget for those expenses?
Our Challenge: Rank home-repair needs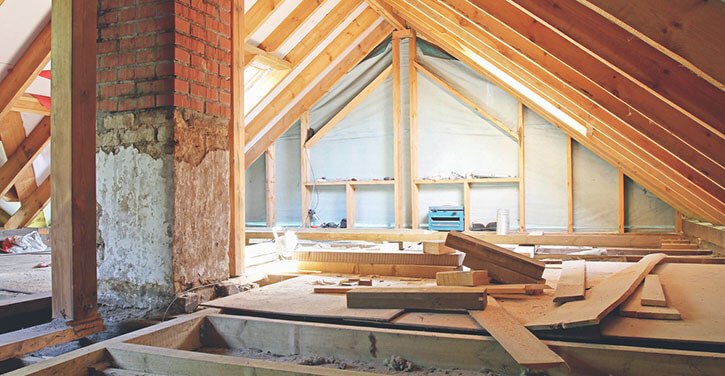 Our rule so far has been to simply make it through the calendar year with industrial-grade tape and bandages as much as possible. As I've written before, we're closing the gap on my student loans and hope to have more disposable income for house projects soon.
But certain factors can override even this rabid focus on debt. For example, the riding mowers sound like a nice luxury, until you imagine trying to push-mow two or three acres. The grass will always grow, so this is an ongoing issue. For now, we've buddied up with generous neighbors who are mechanically inclined.
The most pressing issues, and this is true for the vast majority of homeowners, are electrical problems and water intrusion. Safety and structural integrity trump convenience every time.
Our Payment Options: Financing major unexpected expenses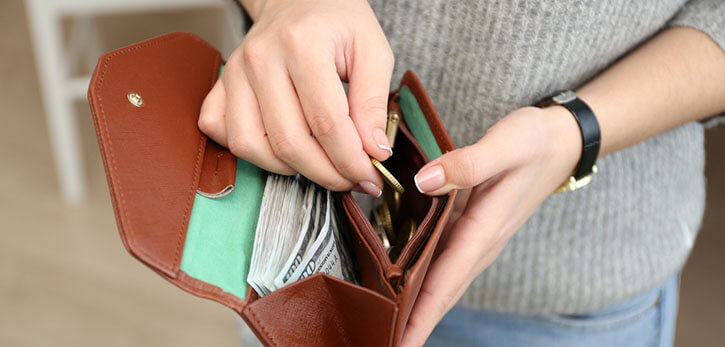 Everyone should have a cash emergency fund of at least $1,000. Eventually this fund should be enough to live on with no additional income for six to 12 months. Our fund is not nearly big enough, which is why building it up is a number one priority for 2017.
Our family has a strict cash-only policy, which means we don't spend before the money is saved. Unfortunately, every homeowner eventually encounters a situation that is beyond your control but requires immediate action, including footing a big bill for which there simply isn't enough cash.
Suppose your heater dies in the dead of winter when temperatures are at or below freezing. You aren't going to relocate your family to a hotel for two months to ride out the long winter. Instead, you need to take action to ensure your loved ones aren't breaking icicles from their fingers while preparing dinner or doing their homework at night.
Using this example, let's explore several options for making the repair.
Assume a new heating unit plus installation and the retrofit of the room where you'll house the unit will cost approximately $8,000. You don't have that amount on hand; instead, you have $5,000 available.
How do you cover the remaining $3,000?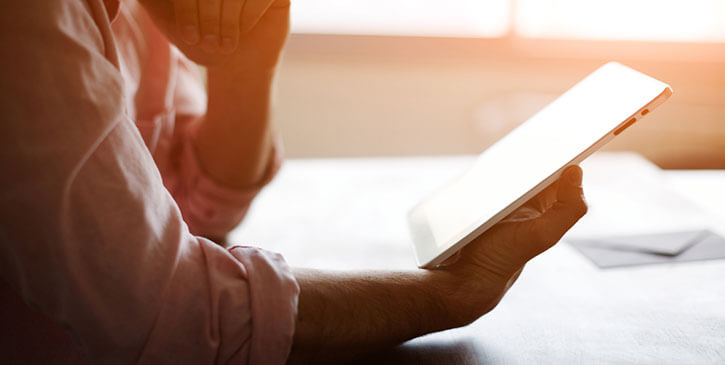 Option 1: Personal loan. You can find multiple competitive loan offers from Credit Sesame. Let's take for example, one lender might offer a three-year loan with an APR starting at just 5.99 percent. If you qualify for that rate, the monthly payment would be $91.
That's a pretty affordable payment, but if you can make it a little bigger you'll shave many months off the life of the loan and save quite a bit of interest doing so. The loan's best APR is for borrowers with excellent credit.
We decided to calculate the payoff plan for $3,000 from a personal loan lender at a 5.99 percent APR and a monthly payment of $150:
Monthly payment: $150
Total principal paid: $3,000
Total interest paid: $168.46
Total number of payments: 21 plus another $20 (that's less than two years)
The bottom line is that if you begin making payments on this new heating unit and related expenses in January 2017, you could be paid in full by September 2018.
Option 2: Credit card. If you prefer to use a credit card and have good credit,  say for example there is no annual fee. 0% Intro APR for 15 months from account opening on purchases and balance transfers, then a variable APR of 13.24-23.24%, depending on your credit. And there was no balance transfer fee. This is just for an example.
By crunching the numbers on this transaction, you can compare it to the personal loan in terms of relative savings.
If you make 15 $200 payments, you'll pay off the entire $3,000 debt and pay nothing in interest.
If you want to make the same $150 payment, you'll pay minimal interest.
Payment amount: $150
$2,250 paid off at zero percent (15 months)
$750 at 13.24% for six months
Total interest paid: $25.84
Total number of payments: 20 plus another $25.84
You're paid off by the 21st month.
The way this particular situation shakes out is that the credit card will get you paid off one month sooner than the personal loan, assuming you get the best interest rate available on the credit card. The credit card also saves you more than $100 in interest charges despite its higher regular APR.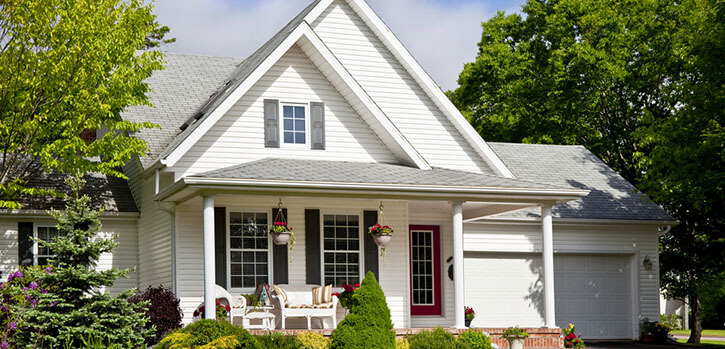 Option 3: Home-equity loan or home equity line of credit. Here you're borrowing against the equity you have in your home. Not every homeowner will qualify. The terms of the loan will look very much like any other personal loan, and ultimately depend on your credit standing and the status of your home. Some homeowners can qualify for an equity loan or line of credit more easily than other types of financing. That's because the bank owns a stake in your home until the debt is repaid. Read this information from the FTC before proceeding.
The bottom line
When the garage-door hinge fell, my wife and I decided it was an expense that couldn't wait because it represented a safety hazard. The hinge or the garage door could have fallen on one of our children.
We compromised to make it work for our budget. We decided to replace one door now, and the second door next year.
As a new homeowner, you'll also find that home repairs are all about compromise. When you spend time researching your financial options, you'll gain peace of mind knowing that repairs are completely feasible as long you have a plan in place for paying for them.