In a sea of online-only, unsecured personal loans, LightStream loans stand out because of their low interest rates and unique lending model. Most customers give LightStream's products and service positive reviews, citing the fast response and simplicity of the application as just a few of the outstanding features.
Read on to learn more about LightStream personal loans and to determine if one is right for your needs.
Summary 
SunTrust, LightStream's parent company, enjoys a longstanding reputation as one of the strongest, largest and most reliable financial service companies in the United States, giving LightStream's line of personal loans an added layer of reliability. These loans work most effectively for applicants with excellent credit, an established credit history, a low debt-to-income ratio and some form of savings.
In addition to meeting the lender's requirements for creditworthiness, applicants get an interest rate based on what they buy with the money they receive. Unlike many other lenders, LightStream loans come in numerous types, ranging from auto loans to loans for solar financing, adoptions, debt consolidation and more.
Types of LightStream Loans
As the company's website says, LightStream has loans for "practically anything." The innovative lending model and competitive rates make these loans attractive options for applicants with a strong credit history. Some of LightStream's popular loan options include:
LightStream auto loans: Commonly used for auto refinancing, new car loans, classic car financing, lease buyout loans, motorcycle loans, used car loans or private party auto purchases.
LightStream home improvement loans: Commonly used for basement remodels, kitchen remodels, general home improvement, landscaping, installing solar power systems or installing a swimming pool or hot tub.
LightStream recreation loans: Commonly used to buy new or refinance existing loans for boats, RVs, destination clubs or timeshares.
LightStream family life loans: Commonly used for adoptions, weddings, dental work, fertility treatments, medical procedures or private school for preschool through grade 12.
LightStream "Loans for Anything Else": This catchall category commonly covers loans for aircraft, horses, horse trailers, land purchases, buying a tiny home, jewelry or debt consolidation.
How to Apply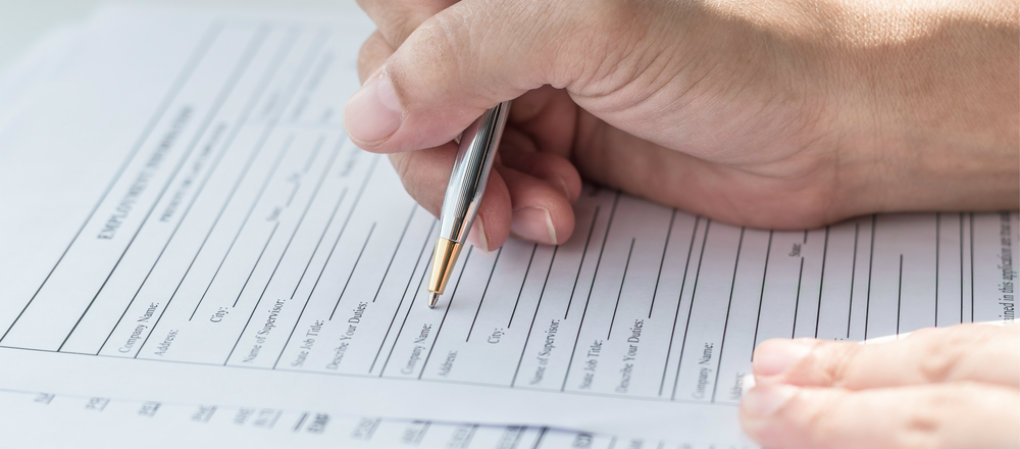 LightStream provides a handy loan calculator that lets applicants check current rates for specific loan types before they complete the application. This also gives applicants an idea about the available terms for each type of loan in different dollar amounts. Playing around with the numbers before applying offers the advantage of targeting terms that fit within the applicant's monthly budget.
Fill out the detailed application online by choosing an individual or joint application type. From there, applicants need to provide the purpose of the loan, their preferred payment method and personal information about their identity and income. In some cases, applicants must upload documentation that verifies their income level and identity. LightStream quickly provides an approval or denial along with the terms of the loan if applicable. At this point, the lender performs a hard credit inquiry and has a loan officer review the application.
Minimum Requirements
Although the lender doesn't provide a standard for an applicant's minimum gross income, minimum credit history or maximum debt-to-income ratio, these loans are designed to provide qualified consumers with low-interest, unsecured loans.
This means applicants should have a strong credit history, ideally with at least five years' worth of history and a credit score of 720 or greater. Other helpful attributes include having several different types of credit, minimal payment delinquencies, a low balance on credit cards and loans, a stable income and a proven ability to save that the applicant can support with statements for retirement savings or liquid assets such as stocks and bonds.
See how your credit score compares to data that was gathered from Credit Sesame's members.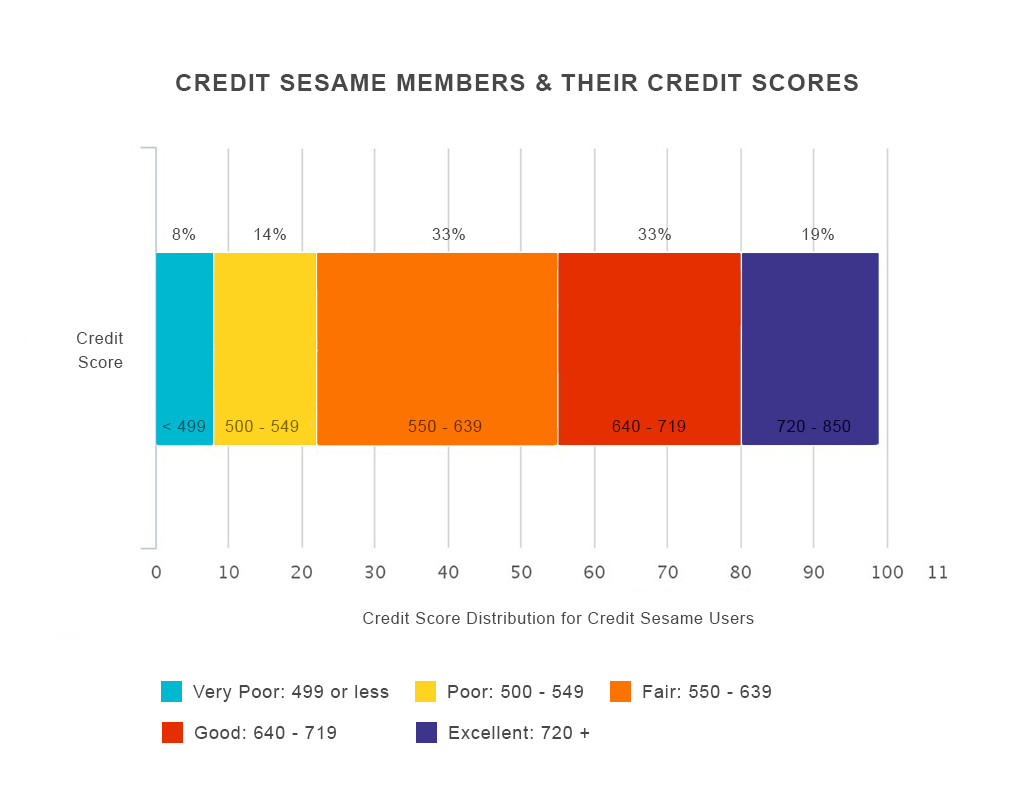 Lending Terms
Consumers must use the money they receive from a LightStream loan for the purpose indicated on the application, and they can't use the money to pay off an existing LightStream loan or for business purposes.
LightStream's minimum loan amount is $5,000; the maximum, $100,000. Many consumers receive funds the same day, but the lender also offers the option to decide anytime within 30 days of approval. Beyond the 30-day mark, the application and loan approval expire. Most loans come with optional terms, such as:
24 to 36 months
37 to 48 months
49 to 60 months
61 to 72 months
73 to 84 months
Each term and loan amount comes with its own fixed APR range. The fixed rate ultimately is determined based on the applicant's creditworthiness.
Fees and Penalties
These loans have no origination, prepayment or late fees. The lowest annual percentage rates (APR) are available when consumers sign up for autopay. Otherwise, the lender adds 0.5% to the fixed APR as a personal check-processing fee.
The APR varies depending on the applicant's credit score and the purpose of the loan. LightStream tailors its rates based on the amount of risk that the company's loan officer determines is involved in each category. For example, auto loans have lower rates because the lender views them as less risky than debt consolidation loans. APRs for LightStream personal loans ranged from 2.99% to 14.49%. Once the application approval comes through, consumers receive their personal fixed rate.
To illustrate how this tailored rate approach affects each loan, consider the following example: Michelle signed up for a $10,000 auto loan. She had the option to choose from a 36-month loan with a monthly payment of $286.38 or a 72-month loan with a monthly payment of $155.04. Thomas requested the same amount for a debt consolidation loan. His maximum available term was 60 months with a payment of $201.76. A 36-month debt consolidation loan for Thomas would cost $299.66 monthly.
Learn About Personal Loans
Personal loans often offer lower fixed rates than credit cards, enabling borrowers to enjoy fixed payments over a fixed period. Not all loans are created equally, which makes it important for consumers to compare different options and learn how personal loans work to make sure they get the most competitive rates and terms.
Compare Loan Options
The search for the right personal loan isn't one to take lightly, and it's important to investigate other available loans to compare factors like fixed APRs, fees and minimum credit score requirements. The table below helps applicants make informed decisions and compares LightStream's personal loan offerings with those from Avant and Discover. It's important to note that, while LightStream offers the lowest fixed APR range, it also has the highest minimum credit score requirement.
| Lender/Lending Platform | LightStream | Avant | Discover |
| --- | --- | --- | --- |
| Fixed APR | 2.99% to 14.49% | 9.95% to 35.99% | 6.99% to 24.99% |
| Origination fees | None | up to 4.75% of the loan amount | None |
| Prepayment fees | None | None | None |
| Late payment fee | None | $25 | $39 |
| Loan amounts | $5,000 to $100,000 | $2,000 to $35,000 | $2,500 to $35,000 |
| Loan Duration | 2 to 7 years | 2 to 5 years | 3 to 7 years |
| Average time it takes to receive funds | Same day or within 30 days of approval | Same day or within a week | Next day or up to one week |
| Minimum credit score | 720 | 580 | 660 |
| Applicants? average income | Unspecified | $40,000+ | Minimum of $25,000 |
Before applying for a personal loan, consumers should check their credit reports to identify their strengths and estimate the types of loans available to them; when checking, be prepared with documentation such as pay stubs and bank statements.
All lenders, including LightStream, require personal information, including Social Security numbers, dates of birth and contact information to verify income and identity in addition to checking credit scores.
When you're thinking about getting a personal loan, consider all of your options. If you have excellent credit, a no-interest credit card promotional offer or a home equity line of credit may offer a better solution, even if it's not the same solution as obtaining an introductory 0% APR credit card for debt consolidation.