Opinions expressed here are author's alone, not those of any bank, credit card issuer, airlines or hotel chain, and have not been reviewed, approved or otherwise endorsed by any of these entities.
The prospect of having to sell her home and become a renter again was enough motivation for Megan Hammon to improve her credit score a little more than a year ago.
Hammon, the mother of six children, realized in January 2016 that because of her credit standing, mortgage lenders wouldn't give her a loan to pay off a five-year contract carried by her property owner. The contract comes due in July 2018. If the balance isn't paid off by then, Megan and her husband, Gary, would have to sell the house and move to an apartment, she says.
A 400 credit score makes it hard to get a mortgage
Megan's credit score was in the low 400s and lenders told her that a score at least in the 600s was best if she wanted a loan.
"I just knew that we were going to be screwed if we didn't get our credit up," says Megan, 31, who lives in Lake Chelan, WA.
She had $45,000 in debt. Almost all of it was from unpaid medical bills after a divorce, when health issues prevented her from working and left her homeless for a year.
She worked for a year to pay down the debt and was able to get some of it forgiven by the hospitals she owed. Now she's debt-free and has improved her credit so much that she qualifies for a 15-year fixed mortgage at 2.7 percent interest. Other aspects of her financial life have also improved.
Megan used Credit Sesame's tools to build healthy credit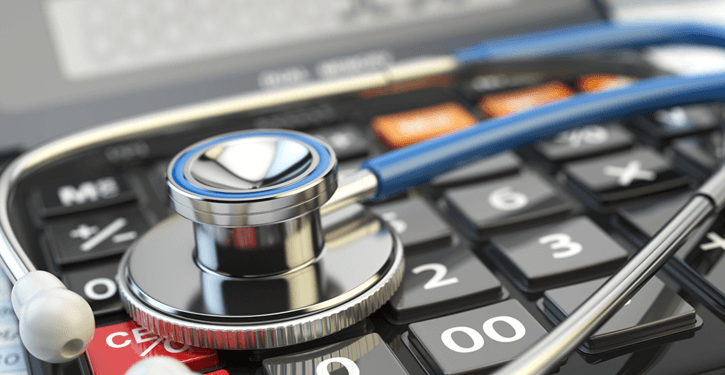 Credit Sesame helped her get there, Megan says, by giving her online tools to check her credit score and the information she needed to build it back up. Today her credit score is just under 700, a long way from the low 400s in early 2016.
With six children, a husband and a growing business raising golden retrievers, Megan says keeping a roof over their heads was a top motivator to improve her credit score.
Megan and her husband, a retired veteran who is disabled and doesn't work, bought the 5.5 empty acres for $80,000 in July 2013. The landowner gave them a five year loan. They've repaid about $15,000 of that loan and need to pay off the $65,000 balance by July 2018 or forfeit the property back to him.
The Hammons bought a 1,800 square foot prefabricated home with $91,000 cash in July 2013. The home and land are now valued at $350,000.
Even with the equity that comes with the higher property value, Megan couldn't see how she could get the loan she needed with her low credit score. "I don't think they would even talk to me," she said of banks when her score was around 400.
How Megan raised her credit score from 400 to 700
Megan started by writing to the hospitals she owed to ask for debt forgiveness, explaining her financial situation and that she couldn't afford the bills. About half of her creditors agreed.
She initially paid $40 for three credit reports from a credit reporting agency, but found that the reports didn't offer advice on how to improve her credit score. She eventually found the Credit Sesame website and used its free services before upgrading to a premium membership for one-bureau daily credit score updates, three-bureau monthly credit score updates and other tools that helped her better understand and improve her credit.
For example, at the time she had no credit cards. A cash-only lifestyle is great for the budget but doesn't do anything to build a healthy credit file. The credit scoring agencies need to see that a consumer has a history using credit products in order to predict the likelihood that the consumer will repay his or her debts in the future.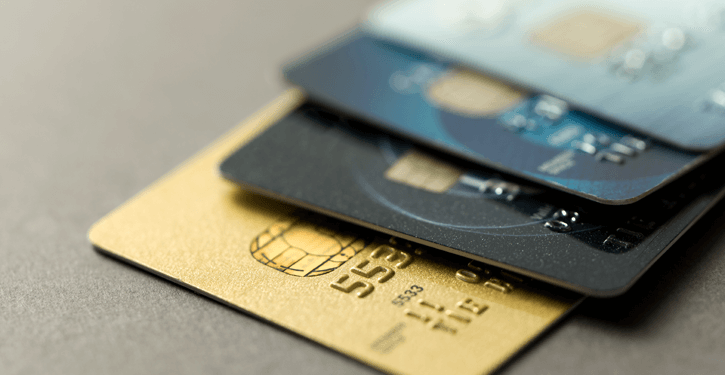 Credit Sesame recommended that she get a low-limit credit card and pay it off on time each month. Megan got her first credit card just six months ago, with a $300 limit. Her credit has improved enough since then that the card's credit limit was raised to $1,200.
Credit Sesame recently recommended that she apply for a second credit card. She was recently approved for a credit card with a $3,200 spending limit, but she doesn't plan to use it.
Her credit score began to slowly improve, rising to 540 when all of her debt was removed, she says. Megan suspects that the initial improvement was mainly the result of collections dropping off her credit report when she negotiated or paid off debts.
Megan learned important financial lessons along the way
An important financial lesson Megan learned was to not buy something without taking the time to completely understand her options. This happened when she and her husband bought two sport utility vehicles to accommodate their growing family without considering cheaper options.
Their 2008 Ford Explorer was paid off but wasn't big enough to fit the entire family. They sold it and bought a 2014 certified, pre-owned Ford Explorer that still didn't have enough seats for everyone. It cost $30,000, of which they were able to pay $23,000. They borrowed the remaining $7,000 at 12 percent interest and a $600 monthly payment.
They also bought a 2004 Ford Expedition for $6,500 at 29.9 percent interest on a short term loan.
Shortly after buying the two SUVs, Megan found a company that could have added a bench to her first Explorer to provide seats for everyone in the family for only $1,000. Finding and considering that option sooner would have saved them thousands of dollars.
"Don't ever get into something in a rush because you'll pay for it for the next five or 10 years," Hammon says.
Good credit changed her life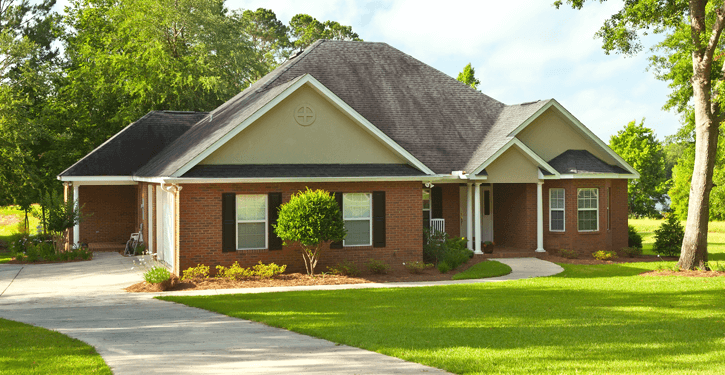 Now debt-free with a high credit score that seems to be improving weekly, Megan says she's able to focus on plans to build a bigger home on their property. The home they own is getting tight with six kids.
They plan to build a second home in the back of the property with a VA loan, and eventually turn part of their current house into a service dog training center.
"It's pretty incredible to be debt-free at 31," she says.
Getting there took time and hard work, Megan says, but it was time and effort well spent.
"You have to stick with it," she says. "Because there are going to be days when you want to give up and not do it. But it just pays off."
---
Disclosure: This article reflects examples of an individual's experiences and may not reflect the experience of others, individual results vary. Having a credit score in a particular range is not a guarantee that you will be approved for credit or a loan or for the terms you applied for. Rates, fees (terms and conditions) vary based on a number of factors. Lenders, credit card issuers, and other financial institutions use a variety of different types of credit scores and other criteria to make credit and lending decisions.
Advertiser Disclosure: Many of the offers that appear on this site are from companies from which Credit Sesame receives compensation. This compensation may impact how and where products appear (including, for example, the order in which they appear). Credit Sesame provides a variety of offers, but these offers do not include all financial services companies or all products available.
Credit Sesame is an independent comparison service provider. Reasonable efforts have been made to maintain accurate information throughout our website, mobile apps, and communication methods; however, all information is presented without warranty or guarantee. All images and trademarks are the property of their respective owners.
Editorial Content Disclosure: The editorial content on this page (including, but not limited to, Pros and Cons) is not provided by any credit card issuer. Any opinions, analysis, reviews, or recommendations expressed here are author's alone, not those of any credit card issuer, and have not been reviewed, approved or otherwise endorsed by any credit card issuer.
Provider's Terms: *See the online provider's application for details about terms and conditions. Reasonable efforts have been made to maintain accurate information, however, all information is presented without warranty or guarantee. When you click on the "Apply Now" button, you can review the terms and conditions on the provider's website. Offers are subject to change and the terms displayed may not be available to all consumers.
The information, including rates and fees, presented in this article is believed to be accurate as of the date of the article. Please refer to issuer website and application for the most current information. Verify all terms and conditions of any offer prior to applying.
Responses are not provided or commissioned by the bank advertiser. Responses have not been reviewed, approved or otherwise endorsed by the bank advertiser. It is not the bank advertiser's responsibility to ensure all posts and/or questions are answered.
Reviews: User reviews and responses are not provided, reviewed, approved or otherwise endorsed by the banks, issuers and credit card advertisers. It is not the banks, issuers, and credit card advertiser's responsibility to ensure all posts are answered. The Credit Sesame website star ratings are an average based on contributions from independent users not affiliated with Credit Sesame. Banks, issuers and credit card advertisers are not responsible for star ratings, nor do they endorse or guarantee any posted comments or reviews.
Disclaimer: The article and information provided here is for informational purposes only and is not intended as a substitute for professional advice.