If you're a recent graduate or a young professional with a steady income, a good credit score and the desire to find a lender who considers your potential in addition to your past, Pave loans could be the provider you're looking for.
This unique lender gears its personal loans toward ambitious, upwardly mobile borrowers who lack lengthy credit histories, including millennials in need of "self-improvement" loans. Some of the most common loans that Pave issues to its young consumers include money to enroll in courses, cover new job-related moving expenses and pay down credit card debt.
The Basics
Pave offers loans for as little as $3,000 or as much as $25,000 with term lengths between two and three years. The interest rates vary depending on an applicant's creditworthiness and range from 7.18% to 29.65%, which is a competitive range for borrowers without long, well-established credit histories. Requirements indicate that an applicant must:
Be a United States citizen
Be 18 years old or older (19 in Alabama)
Have a U.S. bank account
Have a steady income, job offer or plan to attend a course
Have a credit score of at least 660
Pave loans aren't available in Arizona, Connecticut, Guam, Maine, Massachusetts, Nebraska, Nevada, North Dakota, Oregon, Pennsylvania, Puerto Rico, Tennessee, Vermont, West Virginia, Wisconsin, and Wyoming.
How to Apply
Applicants can apply online and should be prepared to submit verification documents such as proof of citizenship, proof of identity, two recent pay stubs and bank statements. Pave verifies all the information an applicant provides on his or her application as part of the company's approval process. Pave considers applicants' FICO and Vantage scores, which are two of the most commonly used credit scores. The company's loan underwriters also look at each applicant's cash flow, employment history and education as part of the decision-making process.
Once an applicant qualifies, Pave issues loan terms and requests necessary documentation. You can expect to get an introductory call from a loan specialist, and within a few business days of application approval, the funds are direct deposited in your bank account. Pave prefers its customers to make payments via automatic funds transfers from their bank accounts, but the company does accept mailed personal checks for an extra fee.
Pave Loan Comparison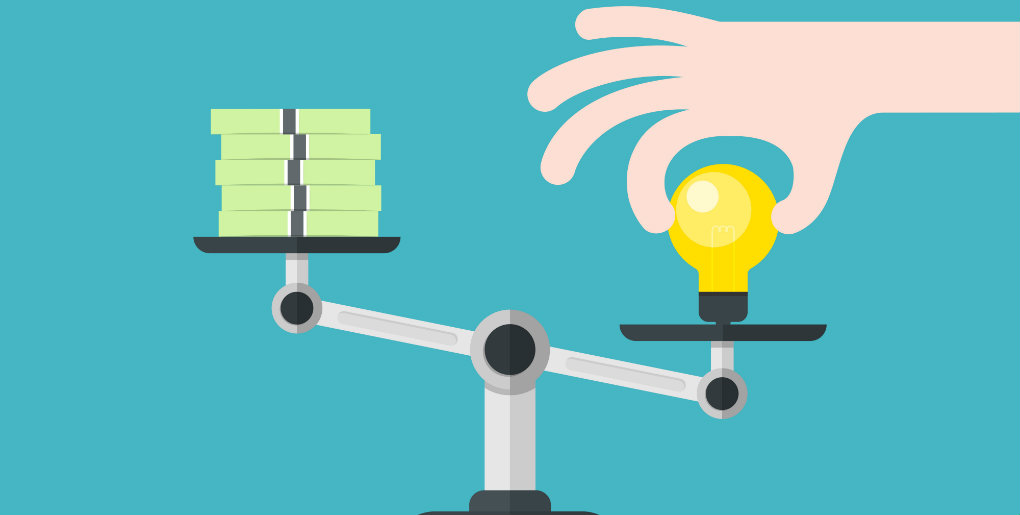 Pave loans offer competitive rates for borrowers with short credit histories, but they aren't the only personal loan options out there. Before signing up for a self-improvement loan with Pave, research all the options available, including personal loans for bad credit, among other types.
LightStream
Applicants need stellar credit scores and steady income to qualify for the extremely competitive Annual Percentage Rates (APRs) that a LightStream personal loan can provide. These innovative personal loans take a tailored approach by assigning APRs to loans based on the use of the funds. For example, the APR rate for an auto loan could be different compared to a loan for a medical purpose. Because applicants need a well-established credit history to qualify, this loan isn't ideal for young borrowers.
Avant
If an applicant doesn't meet Pave's minimum credit score, Avant personal loans might be a wise option. This lender requires a minimum credit score of 580, but unlike most personal loans for bad credit, the interest rates range from 9.95% to 35.99%. Avant offers loans for as little as $2,000 or up to $35,000, with fast approvals and funding within one week.
Discover
Discover gears its personal loans toward borrowers with good credit histories and stable incomes. If an applicant is enrolling in a course but doesn't have a steady job, Pave might be a better option with the company's policy of investing in borrowers' future potential. A Discover personal loan can have a relatively low APR of 6.99% to 24.99% and loan amounts up to $35,000, but applicants need an annual income of $25,000 or more and a credit score of at least 660 to qualify.
Prosper
The peer-to-peer lending model that the Prosper personal loan uses makes it quite different. These loans rely on investors to fund the loans instead of the financial institution. The application process is more involved, with a preliminary application followed by a soft credit check before Prosper shares loan options with applicants.
Once an applicant receives loan information, he or she chooses the option that works well and fills out a more detailed application. Prosper puts the loan on the company website's loan marketplace, where investors can look at the proposal and choose to fund it. Meanwhile, Prosper verifies the applicant's information while waiting for investors to fund the loan. Investors must fund at least 70% of the loan for an applicant to be eligible to borrow the amount, a process that can take up to five business days.
Compare Rates & Lenders At a Glance
When an applicant starts out his or her search, it's a wise idea to compare similar personal loans available to determine which options are geared toward the specific needs and requirements. The table below provides a visual depiction of how Pave loans compare to personal loans from Avant, LightStream, Discover and Prosper.
| | Pave | Avant | LightStream | Discover | Prosper |
| --- | --- | --- | --- | --- | --- |
| APR | 7.18% to 29.65% | 9.95% to 35.99% | 3.99% to 16.99% | 6.99% to 24.99% | 5.99% to 36% |
| Origination fees | 1% to 6% | Up to 4.75% of the loan amount | None | None | 1% to 5% of the loan amount |
| Prepayment fees | None | None | None | None | None |
| Late payment fee | $15 or 5% of the payment amount, whichever is more | $25 | None | $39 | $15 or 5% of the payment amount, whichever is more |
| Loan amounts | $3,000 to $25,000 | $2,000 to $35,000 | $5,000 to $100,000 | $2,500 to $35,000 | $2,000 to $35,000 |
| Loan Duration | 2 to 3 years | 2 to 5 years | 2 to 7 years | 3 to 7 years | 3- or 5-year |
| Average time it takes to receive funds | Several business days | Generally deposited via ACH for delivery next business day if approved by 4:30pm CT Monday-Friday | As soon as same day or within 30 days of approval | Next day or up to one week | 3 to 5 business days |
| Minimum credit score | 660 | 580 | 680 | 660 | 640 |
| Applicants? average income | Unspecified | $40,000+ | Unspecified | Minimum of $25,000 | $83,000 |
For up-and-coming young professionals or younger borrowers who want to return to school, take a course or better their lives, Pave offers solutions that many lenders can't compete with. The company takes applicants' credit scores seriously while looking beyond them to see the potential in people who haven't yet had the time to build substantial credit histories.
Example: A $5,700 loan with an administration fee of 4.75% and an amount financed of $5,429.25, repayable in 36 monthly installments, would have an APR of 29.95% and monthly payments of $230.33.