Honesty is the best policy. What makes Rise a great small loan lender is the company's willingness to admit that its rates aren't the cheapest and that its loans might not be right for everyone. Rise also offers transparent terms and some unique benefits that make its credit loans a viable alternative to payday loans.
The Basics
There are several criteria to meet before you apply for a Rise credit loan. Applicants need to be at least 18 years of age, have a regular source of income, an active checking account, email address and live in a state that Rise services. The amount of money you can borrow depends on your state of residence, but ranges from $500 to $5,000.
The application process includes three steps: apply online, choose your terms and receive cash directly in your account as soon as the next day. Results appear within a minute or so. In some instances, applicants may need to fax proof of income or other information to complete the application process.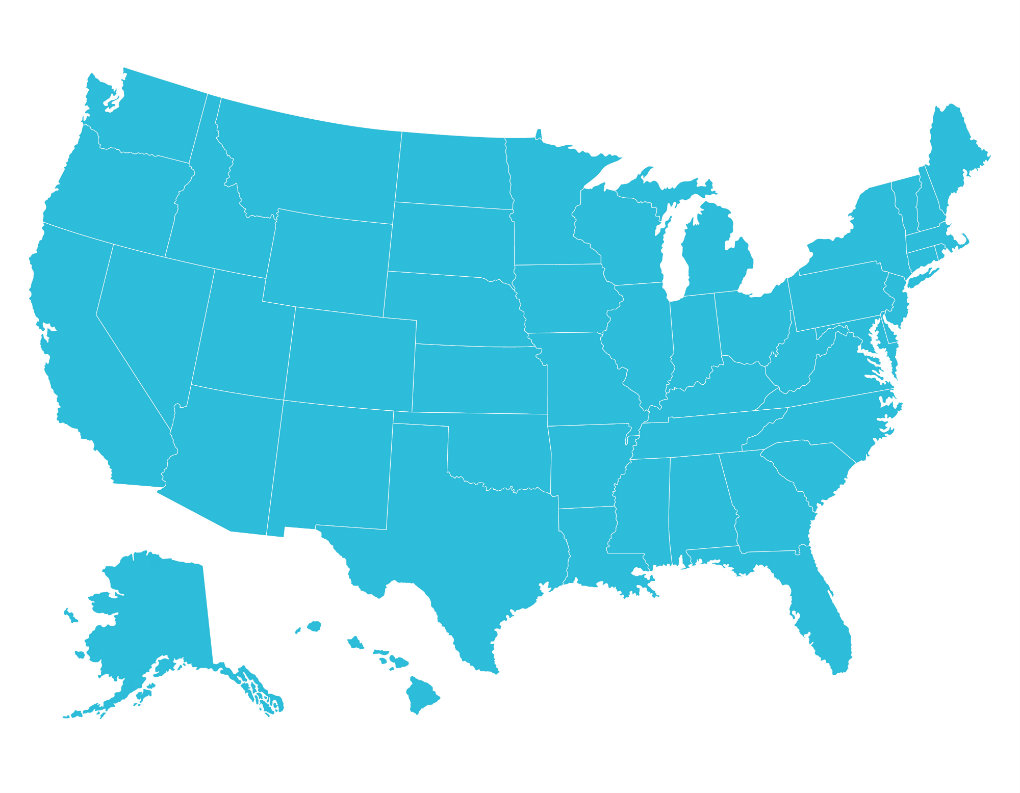 As of 2016, Rise credit loans are only available in 15 states, including:
Alabama
California
Delaware
Georgia
Idaho
Illinois
Missouri
New Mexico
North Dakota
Ohio
South Carolina
South Dakota
Texas
Utah
Wisconsin
The Costs
The annual percentage rate (APR) that Rise charges depends on a variety of factors, most notably your state of residence and credit score. In general, APRs range from 36% to 365%, with origination fees and late fees that vary from state to state. Some states also tack on origination fees. Late fees vary depending on the state, but normally amount to 5% of the missed installment amount.
Your credit score is an important factor in snagging the best APR. This chart shows the average Credit Sesame member's credit score. See how you compare.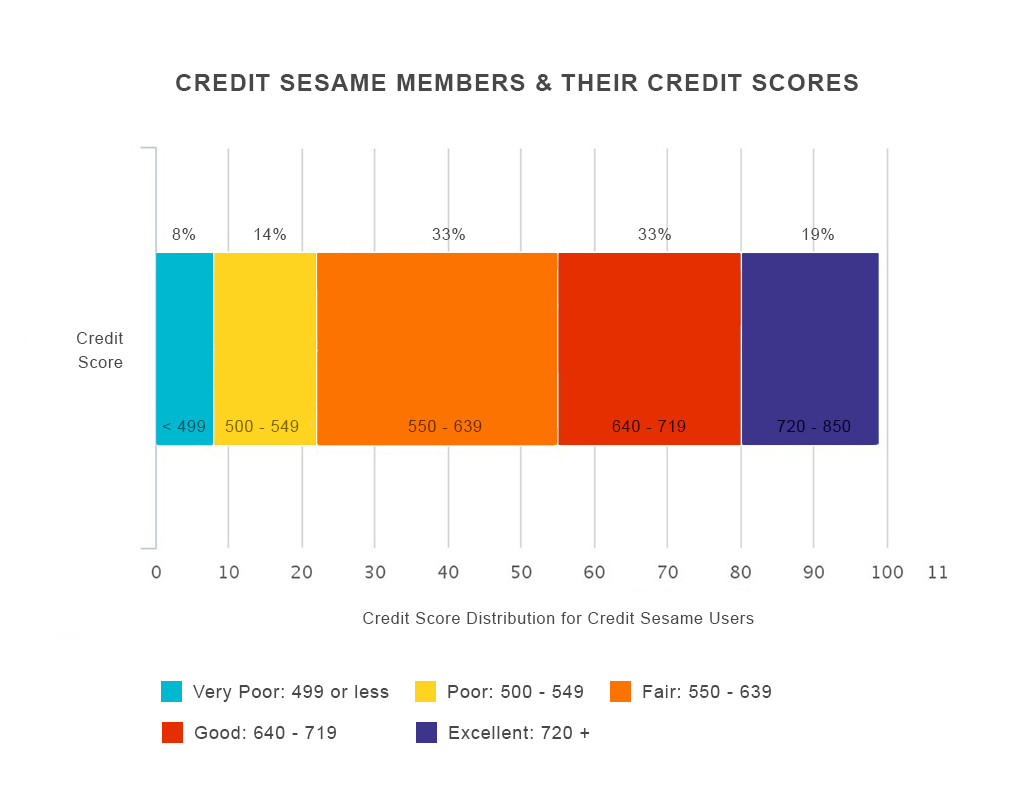 Benefits
Unlike many cash advance loans and loans for bad credit, Rise offers terms that extend up to 26 months, which provides more flexibility in the bi-weekly payment schedule. Additionally, Rise rewards its good customers with lower rates on future loans as long as 24 months if they make their scheduled payments on time. Rise offers flexible payment scheduling and a five-day, risk-free guarantee that lets you change your mind and return the funds without any fees.
Rise Credit Loan Comparison
Because Rise credit loans can carry a hefty APR, consumers should do all the necessary research to investigate all their available options. Other online personal loans offer fast, simple online applications with direct deposit of funds without the sky-high interest rates associated with some Rise loans.
LightStream
What makes the LightStream personal loan unique is the lender's tailored approach to assigning APRs to loans based on the use of the funds. For example, LightStream considers auto loans to be less risky than debt consolidation loans. The lender offers fixed interest rates as low as 2.99% for financing a new automobile, while the fixed rate for a debt consolidation loan ran as high as 14.49%, which is still relatively competitive compared to the rates charged in many personal loans for bad credit. Applicants generally need a good credit score and a well-established credit history to qualify.
Avant
Applicants with lower credit scores often turn to Avant. Avant's minimum credit score of 580 is well below many of its competitors, and its maximum interest rate of 35.99% caps off where Rise loans begin, making Avant a strong contender for consumers who have less-than-perfect credit and need money quickly but don't want to deal with very high APRs. Applications are approved or denied the same day, although it can take up to a week to receive the funds.
Discover
With its relatively low APRs of 6.99% to 24.99%, the Discover personal loan is among the most effective loans to consolidate credit card debt. Applicants need an annual income of $25,000 or more and a credit score of at least 660. Unlike Rise loans, which are ideal for people in a financial pinch who have poor credit, Discover personal loans are geared more toward people with good credit who want to pay off high-interest debts, go on vacation or fund other major purchases.
Prosper
The Prosper personal loan works differently than other loans because the lender uses a peer-to-peer model, which relies on investors to fund the loans. To apply, you fill out a quick online application and the lender performs a soft credit check before giving you loan options with varying loan terms, fees and interest rates.
From that point, you choose the loan that works well for your needs and fill out a detailed application before Prosper puts the loan on its website for investors to fund. While you wait for investors to fund your loan proposal, Prosper verifies your income information, identity and other important information. Investors must fund at least 70% of the loan for you to be eligible to borrow the amount. The process can take up to five business days.
Personal Loans: Compare Rates & Lenders At a Glance
| Lender/Platform | Rise | Avant | LightStream | Discover | Prosper |
| --- | --- | --- | --- | --- | --- |
| APR | 36% to 365% | 9.95% to 35.99% | 1.74% to 14.49% | 6.99% to 24.99% | 5.99% to 36% |
| Origination fees | Varies by state | Up to 4.75% of the loan amount | None | None | 1% to 5% of the loan amount |
| Prepayment fees | None | None | None | None | None |
| Late payment fee | Varies by State | $25 | None | $39 | $15 or 5% of the payment amount, whichever is more |
| Loan amounts | $500 to $5,000 | $2,000 to $35,000 | $5,000 to $100,000 | $2,500 to $35,000 | $2,000 to $35,000 |
| Loan Duration | Up to 26 months | 2 to 5 years | 2 to 7 years | 3 to 7 years | 3- or 5-year |
| Average time it takes to receive funds | Within 24 hours | As soon as the same day or within a week | As soon as same day or within 30 days of approval | Next day or up to one week | 3 to 5 business days |
| Minimum credit score | Unspecified | 580 | 680 | 660 | 640 |
| Applicants? average income | Unspecified | $40,000+ | Unspecified | Minimum of $25,000 | $83,000 |
Before applying for a high-interest loan, research all of your options. For consumers in dire situations who have bad credit, Rise may be a good option. Many customers consider Rise to be a great small loan lender due to the company's transparency, credit reporting policies and rewards program that lowers the interest rate on future loans. These personal loans come with a high cost; factor that into your decision before you sign on the dotted line.