Rob and Sam Fatzinger have 13 kids. They live on one income. They paid off their mortgage early. Sam has a stunning 809 credit score and Rob clocks in at 804. How do they do it?
How to Manage Money and Credit
The unglamorous but effective truth of healthy credit is that your biggest payoff comes from paying balances off—on time, every time.
"We haven't carried a balance on a credit card since 1988," Sam said. Rob manages the day-to-day finances, using spreadsheets to track where the money goes. He spends about five hours a week on the task (he's a former banker and a bit of a numbers geek). Figuring out new ways to save a little more or get better returns on an investment is something he enjoys.
"I could probably do what needs doing in an hour a week," he admitted over email.
"What needs doing" includes setting up automatic payments so due dates don't get lost in the shuffle, and planning ways to achieve goals early. They paid off their mortgage on an accelerated schedule and are only 13 years from retirement (which will be no small accomplishment on a single income with 13 kids).
Their secret to reaching big goals is to live a frugal life, even when bigger paychecks come in.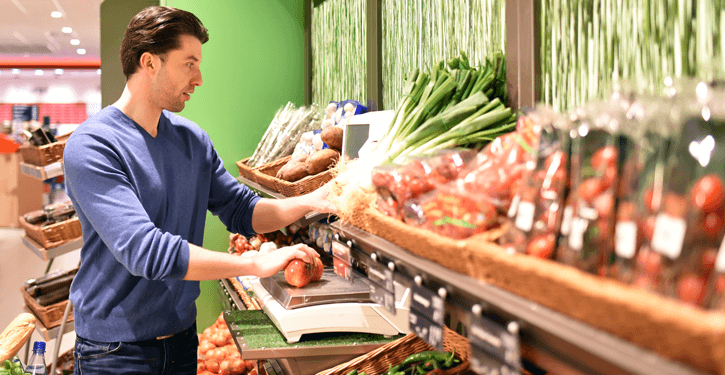 With Rob's raises, they never said, "Oh, we'll never watch pennies again." Instead they allocated additional dollars to the house or retirement. They splurged in small ways. "When we bought paper towels, we knew we had lots of money," Sam said. She's only half-kidding about the paper towels. Their frugal life means hunting for deals at the grocery store, waiting for movies until they're out of the theater, and preparing their own meals almost all of the time, even on vacation.
This isn't to say that the Fatzingers lead a completely austere life. The kids have toys, cute clothes, and electronics. Their strategy is to know when to save, and how to use a few dollars to your advantage. It's easier to say no to a $4 ice cream cone on the boardwalk when you know you can get half a gallon for $2 at the mini-mart down the street. With 13 children, the $4 ice cream cone would have been a ridiculously preposterous expense.
Great Credit Doesn't Require High (or any!) Income
Did you notice that Rob and Sam both have credit scores over 800 but live on a single income (Rob's)? Sam is an at-home parent and she homeschools her children. Income has nothing to do with credit score and Sam proves that even a non-working spouse can join the credit elite. The key to having a great credit score is to have and use (responsibly) credit products. Rob and Sam didn't put all of their accounts in Rob's name only. This was incredibly smart.
Rob and Sam can open separate accounts and qualify for double the freebies and bonuses (like credit card bonus offers). Non-working spouses can report household income to qualify for credit cards.
Building excellent credit over time puts Sam on great footing to access credit on her own if she ever needs to. Rob and Sam have a healthy, happy marriage, but not every couple does. When couples split up, a spouse who never had accounts in his or her own name may have a hard time getting a mortgage or refinance, renting an apartment, getting a credit card or qualifying for good terms on other credit products. The same challenges can confront a widow or widower.
Choose Credit Cards like the Credit Elite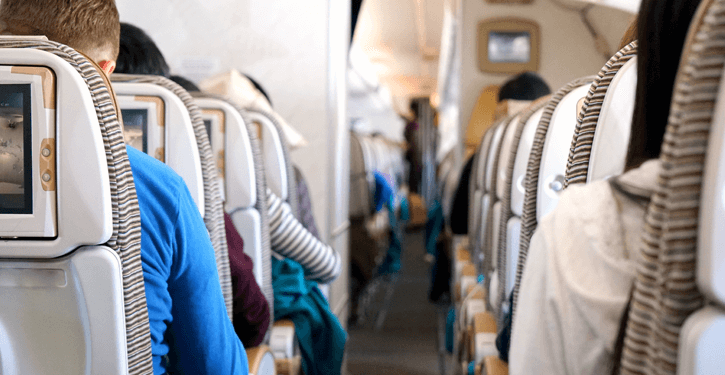 If you never carry a balance and pay on time, you can use a card without worry about interest rates or late fees. The Fatzingers choose credit cards for the benefits they can earn. Amazon perks or extra gas and grocery points add up for a family that spends almost $1,300 a month on food alone.
The credit card choice changes depending on their needs. They currently have three, including one account they no longer use. Credit score is partly based on length of credit history, so keeping an open old account open has a positive effect.
When one of the kids planned a wedding across the country, the Fatzingers quickly picked out an airline credit card to start earning free flights. Raising enthusiasm for the trip helped justify some necessary budget cuts.
"We needed to pay for 14 flights to Arizona, so that was huge," Sam said. "We knew about [the wedding] nine months prior. We spent time reading about Arizona, the Grand Canyon. [We told our kids] look, this place has a hot tub and a pool table, and we're going to be able to eat rattlesnakes!" Getting the kids excited made it easier to break the news that the plane ticket was their Christmas gift, and that local beach days would take the place of the annual family vacation the following summer.
Have the Money Talk Early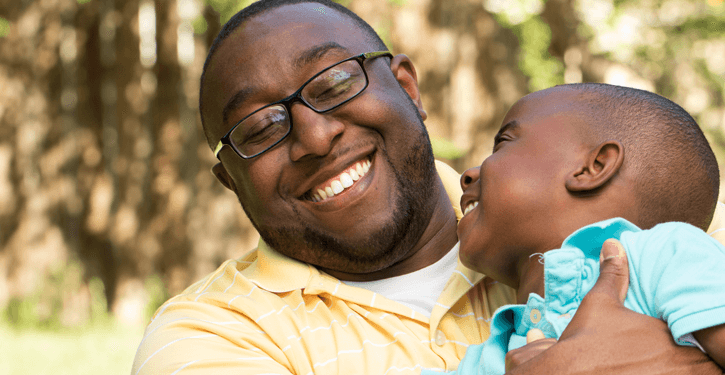 You may think that skipping Christmas gifts is not an option. For many of us, money just isn't something we talk about, especially with our kids. The result is that finances often seem mysterious, or even almost magical. Take away a treat you thought you'd get, and disappointment is sure to follow. But an open, realistic perspective on finances can help the whole family buy in to sacrifices and splurges far enough in advance to adjust expectations.
One of the simplest ways to get started, whether with your children or a partner, is to bring the topic up more often. The Fatzingers often have casual chats about finance at the dinner table. They encouraged their children to get babysitting jobs or run a lemonade stand to learn about work and earning money.
"When our children have to pay for things themselves, it's amazing how well they learn to budget and to manage," Sam said. "There's some point in college that they get [a credit card] so they can build their credit up, but they know that it's not a magic card. Pay it off every month, watch the fees."
Starting to build credit in their late teens can help kids' score down the road, as long as do it right. Besides turning to their parents for advice, three of the older Fatzinger kids, like Rob and Sam, follow financial blogs and podcasts. One took a high school class on financial freedom.
Teaching kids about money isn't just about preparing for a light Christmas before a big vacation. Financial empowerment has pushed the Fatzinger kids toward greater independence and generosity.
"On our 25th wedding anniversary, we had planned a trip to go to Florida. We got there, and I opened my suitcase, and there was a note from my daughter. Inside was $200 cash. I started bawling. Here's this girl who'd been saving up babysitting money, and she wanted to pitch in."
Welcoming the Fatzingers to Credit Sesame
After I introduced myself, the Fatzingers decided to explore Credit Sesame. Taking advantage of new financial tools is one way Rob and Sam maintain their credit elite status.
Many consumers who seek credit tools are working toward a high score, so what does someone with a score of 800 or higher use Credit Sesame for?
"I use [Credit Sesame] mainly to make sure my credit is still good and to make sure there are no inquiries that aren't mine. I don't have plans to take out any loans, but it's nice to have good credit in case I need to, so I can find a better rate," Rob explained via email.
Financial tools may also help keep the frugal tradition going in the next generation.
As many recent grads know, it's all too easy to amass truckloads of debt along with a diploma. One of the Fatzingers' sons, Caleb, owed $90,000 in student loans by the time he earned his physical therapy degree. Following his parents' example, he's looking for creative ways to pay off the debt early.
Meanwhile, Rob and Sam's eldest daughter and her husband recently purchased a second property. Credit Sesame may help them stay on track as they pursue debt-free, financially smart lives of their own.