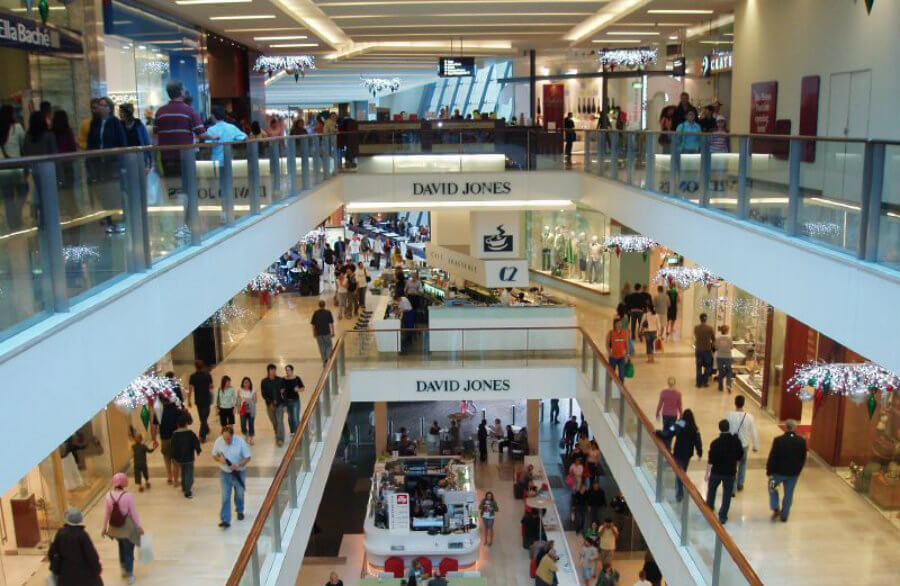 Store credit cards, with their typically sky-high interest rates and low credit lines, often get a bad rap. But they aren't so bad if you know how to use them wisely. Store cards can actually be leveraged to help improve your credit.
Even if you are feeling a bit of a holiday credit hangover from your store card purchases, there are things you can do to get your credit back on track.
Quick Tip: Do your store cards have a really low balances? It could be because your credit score is low. Check your credit score for free on Credit Sesame.
How to handle a high interest rate
Store cards tend to charge a higher rate for purchases so prepare to pay a lot in interest when you carry a balance from month to month.
For example, let's say you charged $250 on a store card with a 20% annual percentage rate (APR).  If you make only the minimum payment it will take you one year and seven months (19 months) to pay off the card. You'll pay about $45 in interest.
All told, you'd end up paying almost $300 for your $250 in purchases.
The more you charge on a store card, the more perilous the interest charges when you carry a big balance.
Let's say you charged $500 for the holidays with a store card with a 20% annual percentage rate (APR). Paying just the minimum payment, it will take three years and eight months (49 months) to pay off the card and you will pay about $203 in interest charges. Total price tag is about: $703 for a $500 purchase.
To help curb high interest rate charges on store cards, pay your bill in full whenever you can. And pay off larger purchases within six months.
To pay off a $250 balance at 20%, pay $44 each month.
To pay off a $500 balance at 20%, pay $88 per month.
How to handle a low credit line
Another reason department store credit cards can get a bad rap is they tend to have lower credit lines. According to Credit Sesame data gathered from our millions of members, the average credit limit on a JCPenney GE Card was $710 and the average balance is $331. This means the utilization rate for this card, the amount of debt you carry in relation to the amount of credit available to you, was 47%.
Did You Know? Whenever you carry a balance, it can hurt your credit utilization.
If your store card has a $500 limit and you carry a $400 balance, you're have an 80% utilization. People with the best credit scores keep their utilization under 7%. This means they aren't racking up debt.
Get your utilization rate as low as possible by making your payment by the statement closing date (or whatever date the creditor reports your balance to the credit bureaus), which means you would be paying the balance well before the payment due date. You can charge up your card as much as you want, but if you always pay it off before the creditor reports the balance, your utilization will show up as zero. Even if you don't pay off the card, you'll still ensure that the lowest possible utilization is reported.
How to handle exclusivity
Some store cards can only be used for purchases in a specific retailer or department store.  That's great if you're a frequent shopper at that store. Other store cards, those with Visa or Mastercard or American Express logos (American Express is a CreditSesame.com advertiser), can be used to make purchases outside the retailer, wherever Visa, Mastercard and American Express are accepted.
Store-branded Visa, Mastercard and American Express cards may be more difficult to qualify for than a store card that can only be used in department or retail store.
Quick Tip: If your goal is to build credit, don't worry about the card's reach. Get a card for a retailer you frequent, use it sparingly and pay it off each month.
Store card advantages
Despite the high interest rates and low credit lines, store cards do tend to have better credit terms than subprime cards. And unlike secured cards, store cards do not require deposits in exchange for credit lines.
In addition, store cards are easier to qualify for than a traditional, unsecured credit card, making them attractive to consumers to looking to build and improve their credit. Consumers with store cards tend to have lower credit scores overall than consumers who do not.
Store card popularity
Credit Sesame took a look at store cards from our millions of members. Here are the  best store credit cards that are most popular, starting with number 9:
9. Kay Jewelers
8. Victoria's Secret
7. Best Buy
6. Walmart
5. Kohl's
4. Macy's
3. JCPenney
2. Home Depot
1. Sears
The smart way to use store cards to build credit
Avoid charging beyond your capacity to pay
Pay off a store card in full to avoid paying costly interest charges
Store cards are great credit tools for making small purchases you can pay in full each month and establishing a good payment history
If you have a number of store cards with balances a great way to help your credit score is to pay them down. This will improve your credit utilization and save you money.
Don't close a store card once you pay it off. Keeping the paid off cards open will help lower your credit utilization whenever you carry a balance.
---
Advertiser Disclosure: The credit card offers that appear on this site are from credit card companies from which this site may receive compensation. This compensation may impact how and where products appear on this site (including, for example, the order in which they appear). This site does not include all credit card companies or all available credit card offers. Credit Sesame is an independent comparison service provider. Reasonable efforts have been made to maintain accurate information throughout our website, mobile apps, and communication methods; however, all information is presented without warranty or guarantee. The editorial content on this page (including, but not limited to, Pros and Cons) is not provided by any credit card issuer. Any opinions, analysis, reviews, or recommendations expressed here are author's alone, not those of any credit card issuer, and have not been reviewed, approved or otherwise endorsed by any credit card issuer. All images and trademarks are the property of their respective owners.

The information presented in this article is believed to be accurate as of the date of the article. 
See the online provider's application for details about terms and conditions. Offers are subject to change and the terms displayed may not be available to all consumers. Please visit the provider's site for current information and verify all terms and conditions of any offer prior to applying.
Responses are not provided or commissioned by the bank advertiser. Responses have not been reviewed, approved or otherwise endorsed by the bank advertiser. It is not the bank advertiser's responsibility to ensure all posts and/or questions are answered.
Disclaimer: The article and information provided here is for informational purposes only and is not intended as a substitute for professional advice.