Credit Sesame recently polled 1,000 young adults aged 18 to 34 and found that nearly 60% of them said they don't have a credit card, citing debt as the main reason why they choose to avoid them.
It appears Millennials associate the use of credit cards with debt. While it's understandable, it's also important to note that debt can be controlled if you use them responsibly and pay them in full, each month. Avoidance seems to be the answer for 60% of Millennials we surveyed, even though using a credit card responsibly can help build your credit, which betters your chances of getting a lower rate for things like a mortgage or car. Good credit is also a factor when you want to rent an apartment.
Not only that, this group is missing out on credit card rewards, which can earn them free flights and cash back for things they'd spend money on anyway.
Our survey asked Millennials what would motivate them to open a credit card. Answers included things like a more robust rewards program and more consumer protections. Find out what Millennials really think about credit cards and what would entice them to open one.
Credit Avoiders Aren't Likely to Change Their Habits Any Time Soon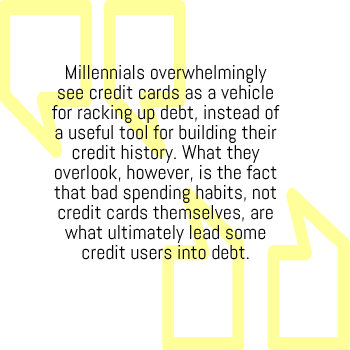 As part of our survey, we asked Millennials who didn't have a credit card what (if anything) could persuade them to use credit in the future. Four percent said flat out that they didn't want a card. The overall results show mixed responses across the board.
22% said they might consider credit if they were able to pick and choose their own annual percentage rate (APR) or spending limit
13% said a generous rewards program could sway them towards credit
8% voted for better consumer protections
7% chose better customer service
45% didn't pick any of those incentives at all
Essentially, Millennials who aren't using credit cards don't feel like they're missing out anything and they aren't eager to change their minds.
They're not exactly thrilled about the idea of being in debt.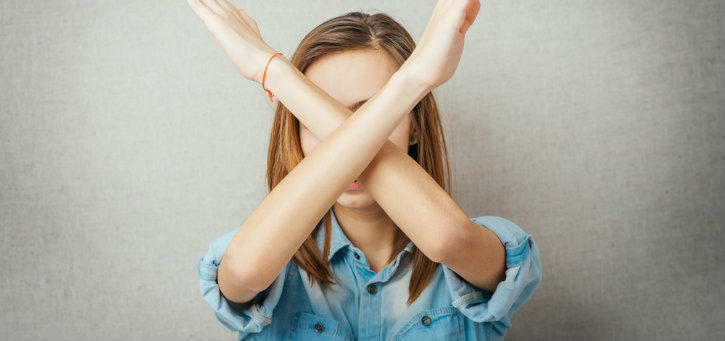 Most Millennials Make a Conscious Choice to Ditch Credit Cards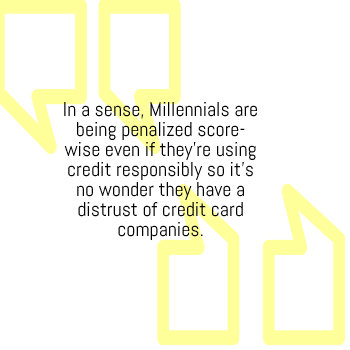 As mentioned earlier, 60% of the Millennials we surveyed said they didn't own a single credit card. Sixty-one percent of those who don't have a card say it's because they choose not to apply for them. Twenty-four percent said they'd had a card in the past but didn't have it anymore. Just 15% said they'd like to have a credit card but had been denied for one.
The vast majority of Millennials aren't piggybacking on anyone else's credit card accounts either.
Here are some results from our survey:
7% who didn't have a credit card said they were currently listed as an authorized user on a parent or spouse's account
20% said they'd been an authorized user at some point in the past
73% said they'd never been added to anyone else's account
So not only are young adults not getting cards of their own but they're not taking advantage of one of the main benefits of being an authorized user: establishing their credit scores. When you're an authorized user, all of the activity for that account shows up on your credit report. That means even if you don't use the account, you still get the benefit of the primary card holder's positive payment history, assuming they're using the card responsibly.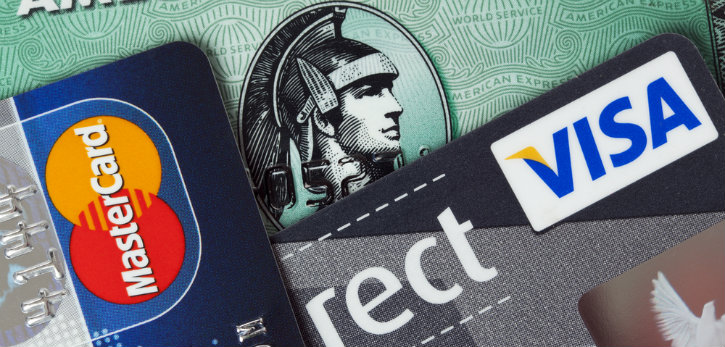 Considering that payment history accounts for 35% of your FICO credit score, that's a huge benefit that Millennials aren't taking advantage of because of their perceptions about credit cards and debt.
Credit Card Companies Score Low on Trust among Millennials
In our survey, 44% of respondents who didn't have a credit card said they didn't trust credit card companies at all. Thirty-six percent said they didn't consider them to be consumer-friendly on any level.
Interestingly, the trust factor doesn't seem to climb all that much for Millennials who do use credit cards. Just 7% of the people in our survey who said "yes" to using credit said they trust credit card companies completely. Fourteen percent said they don't trust them at all. The rest were more or less on the fence about how trustworthy credit card companies really are.
Card issuers didn't fare much better for friendliness either. Just 11% rated credit card companies as very friendly while 6% said they didn't find them to be friendly in the least.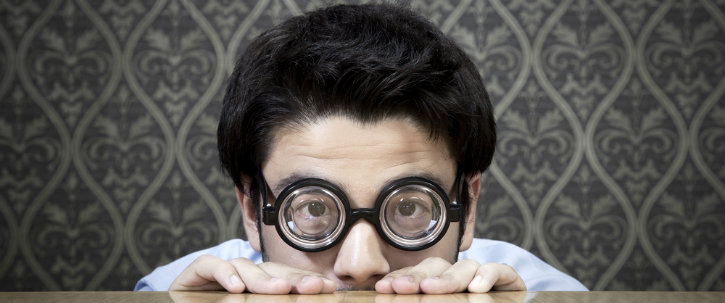 Those attitudes align with the overall perception that Millennials seem to have of debt and the financial services industry in general. According to the Millennial Disruption Index, 71% of 18 to 34-year-olds would rather go to the dentist than listen to anything their bank has to say. After seeing the fallout from the financial crisis of 2008-09, it's no wonder that Millennials are leery of credit but again, that distance has a cost.
Credit Sesame data on generational credit trends shows that Millennials have the lowest average credit scores compared to Gen X or Boomers. Our data further shows that Millennials who have credit cards have higher credit utilization ratios than their older counterparts. Their average balances are lower but because their credit limits are also, their scores ultimately suffer.
Credit utilization counts towards 30% of your credit score. Low balances, dollar-wise, don't help if the limits are also low. In a sense, Millennials can be penalized score-wise even if they use credit responsibly, so it's no wonder they have a distrust of credit card companies.
What it comes down to is this: Millennials overwhelmingly see credit cards as a vehicle for falling into debt, instead of a useful tool for building their credit history. What they overlook, however, is the fact that bad spending habits, not credit cards themselves, are what ultimately lead some credit users into debt.
As long as Millennials continue to associate credit cards with debt, it's likely that they'll steer clear of credit products. While that might keep them from racking up big credit card bills, the downside is that it will probably take longer to grow healthy credit scores. If a mortgage or car loan is on the horizon, reluctance to use credit cards now could come back to haunt them in the future.