When Eric Rosenberg first signed up to be a Credit Sesame member in October 2011, he already had a solid credit score of 720. He had just started getting into credit card travel hacking, which is maximizing reward points to use toward travel. Plus, he and his wife had bought their first condo together that summer and were planning to refinance in the near future, so he wanted to polish his credit to get the best terms.
He wanted to proactively manage his credit
"I wanted another interesting data point to manage my credit, which is an important part of my personal finances," says Rosenberg, who is 32 and runs the personal finance blog Personal Profitability. "I wanted to know the things I was doing right, and about the things I could do better."
Rosenberg's ultimate focus wasn't on improving his credit score, but he gained peace of mind to know that his payment history and account info were all accurate and correct. "As your payment history is a big part of your credit score, it made me happy to see there weren't any errors on my report," he says.
He wanted the best rate on a mortgage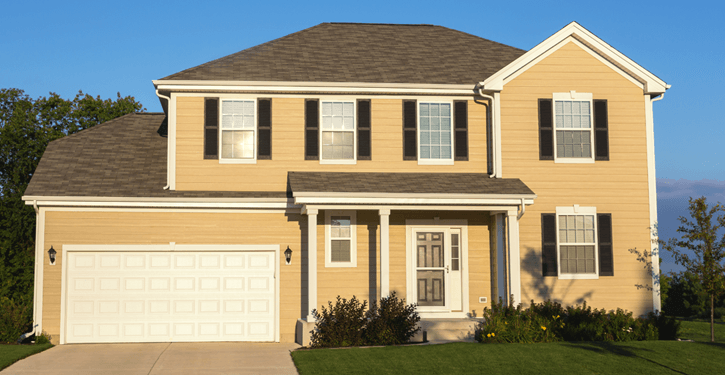 Because of Rosenberg's background in finance—he used to be a bank manager who approved loans—he was no stranger to the good practices that build good credit. He has never missed a payment and always pays his balance in full.
Checking his credit score on Credit Sesame gave him the confidence that his score was as high as it could be when it mattered the most. For instance, when he refinanced his condo in Denver in December 2012, he knew that because his credit score and report were in tip-top shape, he could secure the best rates.
Rosenberg refinanced his first mortgage from a 30-year fixed mortgage at a 4.25% interest rate to a 15-year fixed with a 2.875% interest rate. "Our monthly payment on the mortgage went up a little, but our interest rate went down a lot, so it'll save us money down the long run."
When Eric and his wife decided to sell their digs in Denver and move to Portland, Oregon, he knew he could again shop around for the best terms and interest rates.
He wanted to know how to minimize credit score damage from hard inquiries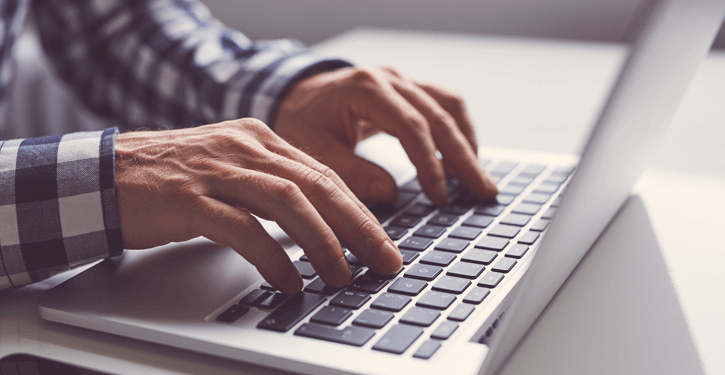 When Rosenberg first signed up to be a Credit Sesame member, he only had a couple of credit cards and was an authorized user on one of his dad's cards. Since he became a serious travel hacker, he's had up to 15 credit cards at one time.
"Once you have a high score, of say, 760 to 780, there aren't a lot of interest rates you don't qualify for," Rosenberg explains. "If your credit score is higher than that, it's not really doing anything but helping your ego."
But if you're on the cusp of two credit score ranges, such as between good and excellent, or fair and good, you want to do whatever you can to bump up to the next category.  "For instance, if your credit score is 755, you don't want to open a new credit card," Rosenberg explains. "But if your score is 815 and you open a new card, and it takes you down to 810, it doesn't really do anything."
He wanted to track small changes
When Rosenberg applied for a new credit card, he checked his credit score on Credit Sesame and noticed that it would go down three to six points. Since his score was already high, he wasn't concerned about small drops caused by new inquiries.
However, when he was about to refinance his mortgage or buy a new home, he was careful not do anything that resulted in a hard inquiry into his credit. Rosenberg went on what he called a "credit fast" for six months beforehand, and refrained from applying for new credit cards during that time.
For those who are members of the credit elite, Rosenberg suggests the following to ensure your credit score remains stellar:
Audit your credit cards annually. If you're into credit card travel hacking, Rosenberg suggests taking stock of your cards once a year. If a card has no annual fee, Rosenberg says he often keeps the card open to help his credit age, and use it once in a while to keep it active.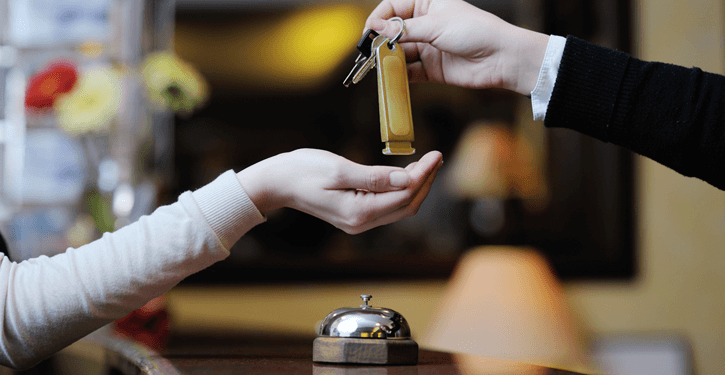 For cards with an annual fee, Rosenberg evaluates whether to keep it on a card-by-card basis. For instance, if the card nets rewards worth more than the annual fee, such as a free night's stay in a hotel, which can cost anywhere from $200–$300 a night, it might be worth it to keep the card.
If you've got excellent credit, you can always contact the credit card company and ask if they can either waive the annual fee, or give you additional bonus points to offset it.
If you do close an account your score may drop. One, if you have balances on other cards your utilization rate will go up when you lose the credit limit on the closed account. Two, depending on the age of your other accounts, your average file age could go down when you close an account.
Some issuers will allow you to convert your account to one with no annual fee so that you keep the age of the account without the cost of owning it.
Know your limits. "Get to know your spending habits," suggests Rosenberg. "Only use the credit cards if you can pay them in full every single month and never make a late payment. Otherwise, it will end up costing you a lot." While getting free flights and cash back have obvious appeal, Rosenberg notes that if you're going to rack up thousands of dollars in interest charges to net those rewards, you'll do better by ditching the cards and paying for the trip yourself.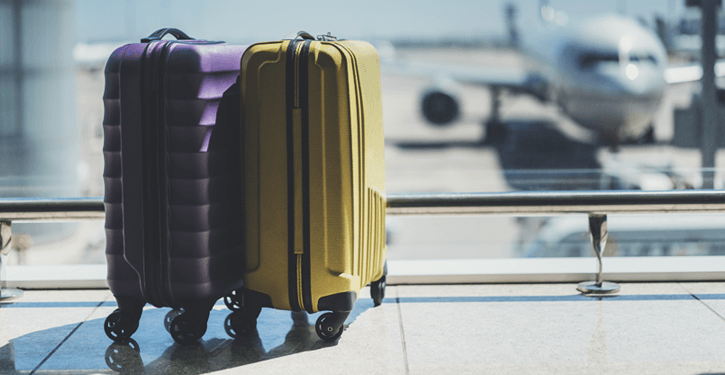 Continue best practices. Don't do anything to hurt your credit. Continue to pay off your balance in full and on time, check your reports regularly for errors — you can get a free credit report from each of the three major credit reporting bureaus every year – and continue to monitor your credit. You can monitor your credit free at Credit Sesame.
When Rosenberg first became a Credit Sesame member, he admitted to being a bit of an addict, checking his score all the time. Now he checks his score every month or two, or when he receives notifications that his score has been updated.
Rosenberg and his wife moved to Southern California about a year ago and hope to buy a home this summer. Because his situation has changed—he's transitioned into full-time employment last year and the housing market in Southern California is more expensive than the other cities he's lived in—he'll watch his credit closely.
Rosenberg's excellent credit habits – always pay balances on time and in full, check his report for errors, go on "credit fasts" before a major credit application – plus the increase in the average age of his accounts have pushed his score to 820.
"Like everything else, credit is like a tool," explains Rosenberg. "Keep your credit score great, and use it to your advantage."