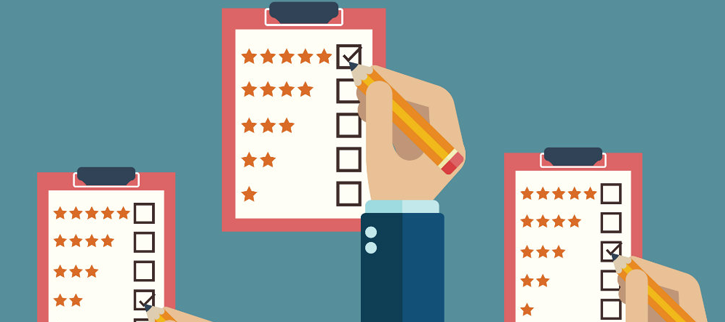 By Kimberly Rotter, Kate Hornsby and Gideon Sandford
Opinions expressed here are author's alone, not those of any bank, credit card issuer, airlines or hotel chain, and have not been reviewed, approved or otherwise endorsed by any of these entities.
Your credit score. It's amazing how much this one little three-digit number can affect so much of your life, especially when it comes to buying, or rather, borrowing money to purchase something. Whether you are applying for a car loan, a home mortgage or even a credit card, one of the first things a lender will do is check your credit score rating to see how good your credit is.
Based on this information, as well as other variables, the lender will then approve or deny your credit application.
[Get Your 
Free Credit Score
&
Free Credit Report Card
]
What is credit?
Credit is borrowed money provided to you as a loan, so that you may purchase goods or services when and as you need them. The money typically comes from a credit issuer, like a bank or financial institution, who is then paid back over a certain agreed upon amount of time.
Credit usually comes with a finance charge (known as interest) that is paid in addition to the initial amount of money that you borrow. In most cases, the borrower is required to make a minimum or fixed payment each month that goes toward repaying the debt. The amount of money you are allowed to borrow, as well as the interest you will pay, is partially determined by your credit score rating and where it lies on a credit score chart.
What is a good credit score range?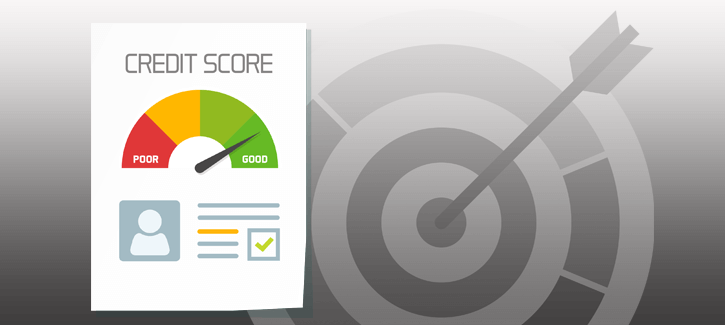 As mentioned above, your credit rating is a three-digit number. If you're looking for a credit score definition, it is that a credit score is the result of a mathematical algorithm used to evaluate your past relationship with credit. This past relationship is known as your credit history. Your credit history and credit score tend to predict your future creditworthiness or rather, the likelihood that you will repay a loan and make your payments on time.
Although several different scoring systems exist to determine whether you have good credit, FICO and VantageScores are the two popular models. Both of these scoring methods use a sliding scale, and both range from 300 to 850.
Breakpoints along the scale represent, generally, whether your credit is bad, fair, excellent, or somewhere in between.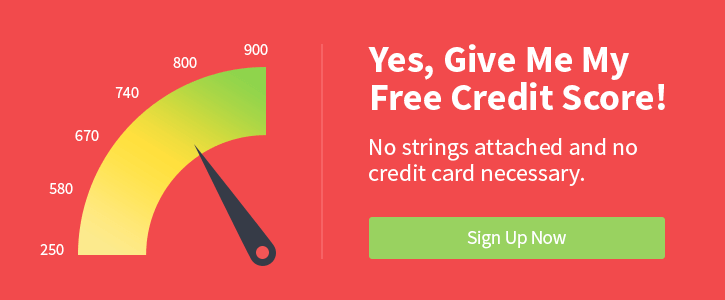 Credit Score Scale
Below is a credit score range chart that shows the different categories and their ranges. Keep in mind that every creditor defines its own ranges for excellent, good, fair, poor and bad credit. Some consider anything above 720 to be excellent.
[Related:
Credit Repair Companies
&
What is a Bad Credit Score
]
The following table gives the general numerical ranges that fall into various categories, from excellent to bad credit scores.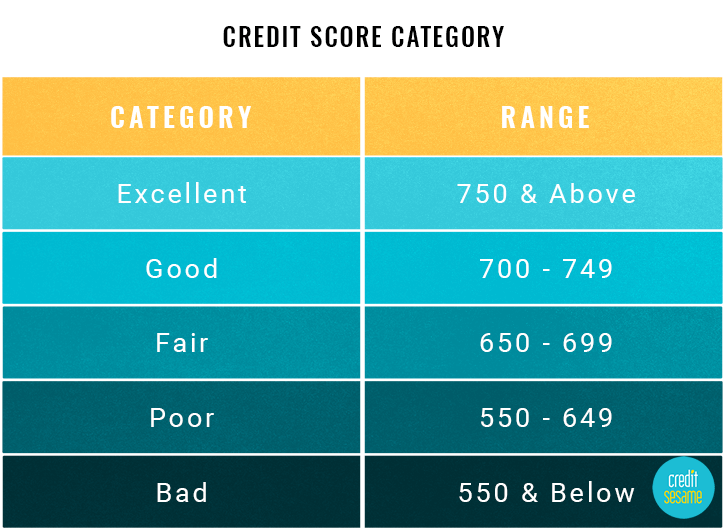 FICO score vs. credit score vs. VantageScore
FICO is a brand name. The term FICO comes from the company Fair Isaac Corporation, which created credit risk scoring in 1960 as a way for financial industries to expand their customers' access to credit. It is still the most popular scoring method used by lenders in the United States. Fair Isaac and each of the three major credit bureaus, Equifax, Experian and TransUnion, generate scores.
In order to have a FICO score, you need to have at least one account that has been open for six months or longer, and at least one account that has been reported to the credit bureau within the past six months. They can be the same account. Also, there can be no indication of "deceased" on the credit report. If you share a joint account with someone who died, you may need to close the account before your score can be generated.
Interestingly, each of the three major credit score companies collects credit data, but they don't share information between themselves. Many creditors report to just one or two of the bureaus, so scores tend to vary by a few points. Most people have a range of credit scores that are similar, not all identical scores.
The numerical scale for FICO scores is 300 to 850. Industry-specific FICO scores range from 250-900. The industry-specific scores are most often used to determine whether you can qualify for a loan to buy a home, purchase a car, or get a credit card.
When is the last time you checked your score? Find out for free on Credit Sesame. No strings attached: we'll never ask you for a credit card.

Depending on what you are trying to purchase, a lender can rely on any of several versions of the FICO score, including FICO, FICO 8, FICO 9, FICO Auto and FICO Bankcard scores. All three credit bureaus generate all of those types of FICO scores. Regardless of which version is used, it is important to remember that the higher your score, the better.
VantageScore is a relatively new scoring system and was created in 2006 by Equifax, Experian and TransUnion as a competitive alternative to FICO. It was designed as a way to keep the scoring "in-house," in other words, since the three must pay to use FICO's scoring algorithm. Most free credit scores available online are VantageScores.
Ken Chaplin, Senior Vice President of TransUnion, states that while VantageScore has a credit score scale that is similar to FICO, it uses different criteria to calculate credit scores, so you may notice a difference between your FICO score and your VantageScore. For example, VantageScore uses alternative data, 24 months of historical activity, and also factors in reoccurring payments such as utilities, rent or phone bills.
There are several VantageScore versions with score ranges that vary. For example, if the lender uses VantageScore 2.0, the range is 501 to 990, but if they use the 3.0 version, the scale ranges from 300 to 850. As with FICO, you still want a higher score to show that you are creditworthy.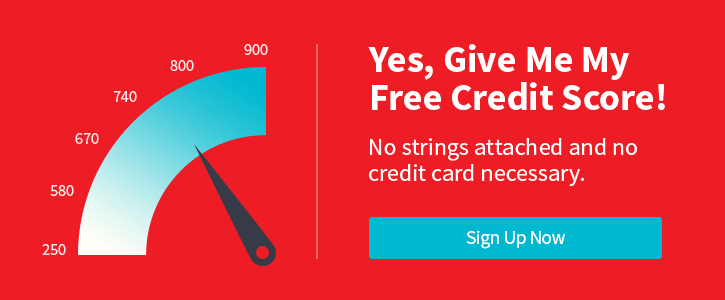 Basic credit score chart
All three credit reporting agencies provide both FICO scores and VantageScores.
FICO and VantageScore use the same basic criteria to calculate scores. FICO also tells us how much each factor matters (VantageScore keeps that information private).
[Related:
What Affects Your Credit Score
]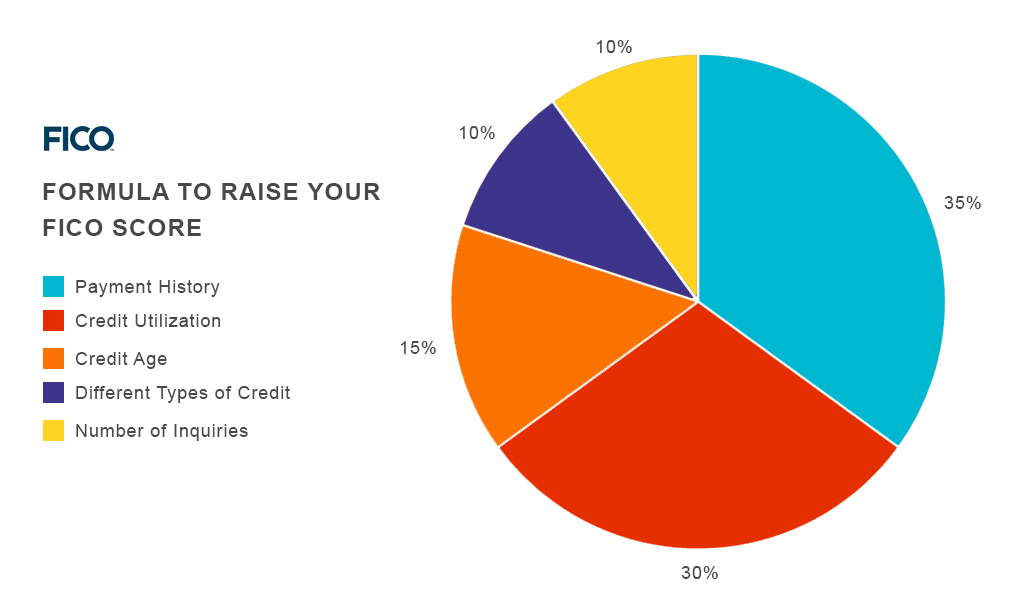 FICO and VantageScore use different algorithms to calculate scores. VantageScore claims to more accurately score people who have "thin" files – people who have limited data in their files, including those folks who pay their bills responsibly but tend to avoid credit.
For them, nontraditional data may be used to calculate a score. That might include utility and cell phone account histories, rent payment history and other data.
What is the FICO score range?
The FICO credit score range is 300 to 850 in most cases. Many versions of the FICO score exist, though, and some use different ranges. For example, some of the FICO scores used by the auto and credit card industries are between 250 and 900. Also, the FICO NextGen score ranges from 150 to 950.
The VantageScore also ranges from 300 to 850. Previous versions ranged from 501 to 900.
What is a good FICO score?
Many consumers also ask, "What is a bad credit score?" The answer to both questions depends on who you ask, but we can answer in a general way. Here is a sample FICO score chart showing where many lenders make their cutoffs:
| FICO Credit Score Categories | Credit Score Range |
| --- | --- |
| Excellent | 750 and higher |
| Good | 700 - 749 |
| Fair | 650 - 699 |
| Poor | 550 - 649 |
| Bad | 549 and lower |
A lender can define these categories any way it wants to. Some lenders consider a 720 credit score to be excellent. Another lender might call a 620 credit score fair. If your score falls somewhere near a cutoff point, you should work toward solid footing in the closest higher category.
In any case, higher scores represent lower risk that the consumer will default on a credit obligation.
A score that is not good or excellent does not preclude a consumer from financial products. In fact, there are credit products available to individuals anywhere on the credit spectrum. You can find credit cards for bad credit, mortgages for bad credit and bad credit loans via a simple Internet search.
The important consequence of bad credit is that the best products and the best terms are out of reach. In other words, you can get a credit card with bad credit, but it may be a secured card, not a traditional card. That means you'll have to put down a deposit in order to open the account.
Car insurance premiums are almost always higher for consumers with poor credit. On the mortgage side, the interest rate for a borrower with bad credit could be three or four times higher than the best interest rate available.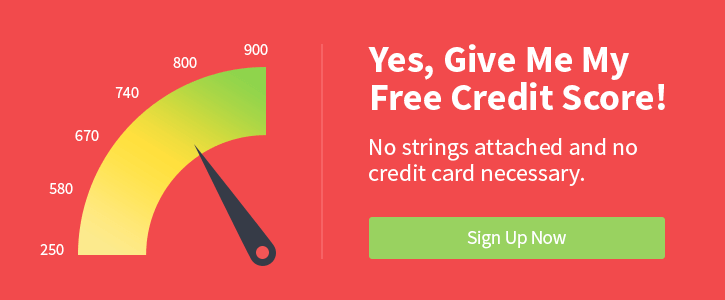 What is the highest FICO score?
The highest FICO score is, theoretically, 850. In reality, an 800 credit score or higher is considered elite. FICO claims that it is, indeed, possible to reach its highest number. However, scores can change every time new data is reported to the credit bureaus, so an 850 credit score might not stay at that level. It is really just a snapshot of a moment in time.
Furthermore, since there are dozens of different scores, it's entirely possible (and even likely) that not all of a consumer's scores would hit the ceiling at the same time.
Yes, there are slight differences in your FICO and Vantage Score (which is what Credit Sesame uses). Get your credit score for free on Credit Sesame. No strings attached: we'll never ask you for a credit card.
TransUnion credit score range
The range for most current scoring TransUnion uses is 300-850.
TransUnion used to offer something called a TransRisk score, which also fell between 300 and 850. This score is now called the TransUnion New Account Score 2.0. It is designed to help financial institutions manage existing accounts. This score tells the lender how likely you are to default in the next 90 days.
Experian credit score range
Experian generates FICO scores and VantageScores, which currently range from 300 to 850. Experian also generates the PLUS Score, which falls on a scale of 330 to 830. The PLUS Score is not used by lenders, but is a consumer-only score. It is sometimes offered for free online.
Experian also generates business credit scores and reports and background checks for landlords.
Finally, Experian provides the data on which a CE Score is based. The CE Score is generated by CE Analytics, and ranges from 350 to 850. It used to be free online but is no longer available; it is not used by lenders.
Equifax credit score range
Equifax generates the same FICO scores and VantageScores offered by the other bureaus, and the range for current scoring models is 300-850. The Experian Credit Score offered on its website is actually a VantageScore.
Experian also offers a National Equivalency Score, which ranges from 360 to 840. This is a credit score mainly offered to creditors to aid them in their portfolio analysis (not to make lending decisions), and was previously offered for free on Credit Sesame.
This overview of credit score ranges is far from exhaustive. As we mentioned earlier, there are many types of credit scores, and within each type, many versions that have been developed over the years.
What is a credit report?
A credit report is not the same thing as a credit score. Your credit report is the document that shows your credit history, going back seven to ten years. The credit report shows your identifying information, your employment history, open and closed trade lines (loans, credit cards), collection accounts, inquiries that have been made into your credit, and public records such as bankruptcy and liens against you.
Here is an example of what your credit report would look like: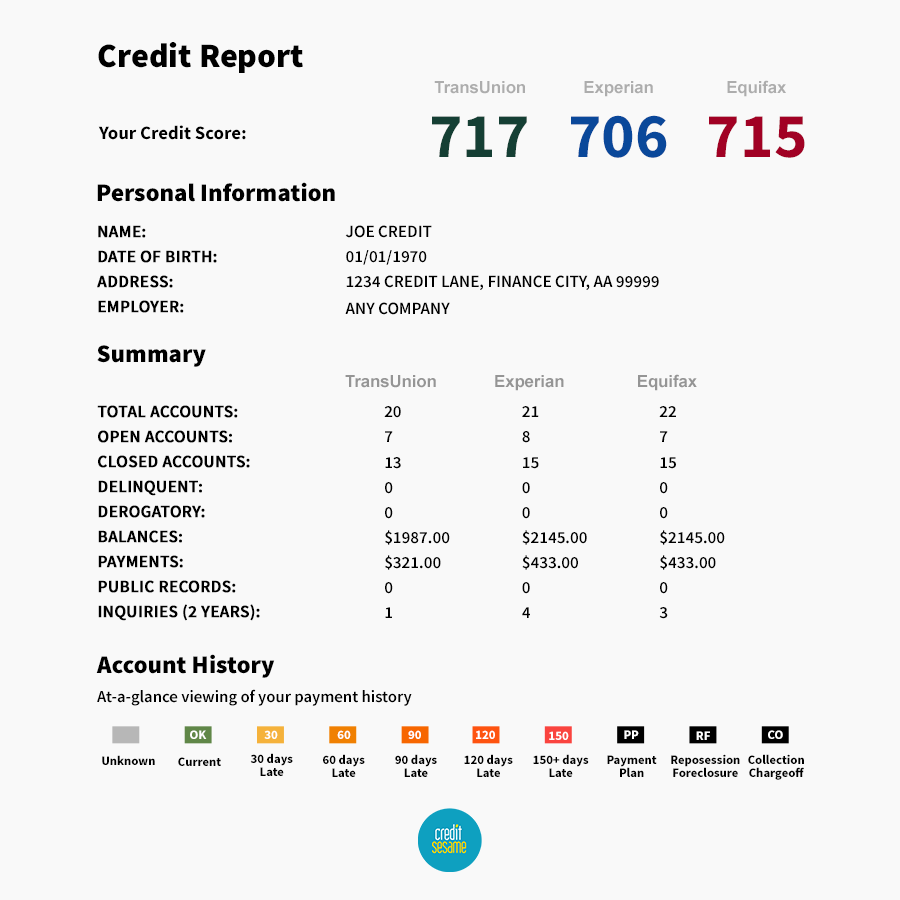 Your credit report does not show:
Income
Bank accounts
Race
Gender
Marital status
Employment status
Religion
Political affiliation
Medical history
Criminal record
Interest rates you pay
Rewards accounts
Most utility accounts and cell phone accounts, unless in default
Payday, title loans and other nontraditional credit products unless in default
Accounts and public records that have aged off the report
The report also won't reveal your spouse's credit history, but may show your spouse's name if you own credit accounts together.
Your credit report is generated by all three credit reporting agencies. You are entitled to receive a free copy from each bureau once every year by visiting AnnualCreditReport.com.
Get your free credit report card and credit score from Credit Sesame. No strings attached: we'll never ask you for a credit card.
Good credit card offers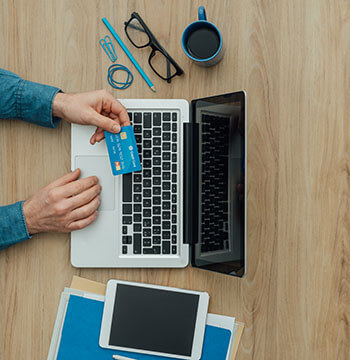 If you are looking for a credit card, quite a few good credit cards are on the market right now to meet almost any credit need. It makes sense to look over a variety of cards to find one that matches your needs and spending habits. If you need a little more information Credit Sesame's marketplace is a resource you can use to compare different card options from our partners, to go there click on this link here.
Here are a few cards to consider:
Chase Slate® is generally categorized as a balance transfer card, has no annual fee and is typically for those with good to excellent credit. Terms apply.

The Capital One® VentureOne® Rewards Credit Card is well-suited for those who are looking to earn rewards for travel. The Capital One® VentureOne® Rewards Credit Card has no annual fee and no foreign transaction fees. This card is typically for those with good to excellent credit. Terms apply.
Capital One® Secured Mastercard® is a secured card for those who, with responsible card use, want to build or rebuild their credit. You get an initial $200 credit line after making a security deposit of $49, $99 or $200, determined based on your creditworthiness. The Capital One® Secured Mastercard® has no annual fee. Terms apply.
Each card issuer has criteria they use to determine if you qualify for their card offers and the terms they will extend to you, so, having a credit score in a particular range is not a guarantee you will be approved for the card or for the terms you applied for. While your credit score is very important, just keep in mind that other factors will be considered such as information from your application as well as your credit history. As a side note if you know your credit score it can also be used as a guideline to help you narrow down your search.
[Related:
Build Credit
]
FAQ about getting and keeping a good credit score
Question: What is considered a good credit score?
Answer: A credit score is considered "good" by most lenders when it falls in the range of 640-719 on the 850-point scale used by FICO. Each credit bureau uses the data it has on you (which may not be the same data the other bureaus have) to calculate your FICO credit score, so you can expect your Experian, TransUnion, and Equifax credit scores to differ by up to 20 points, or even more if you have an especially thin credit file (a thin file is one that doesn't have much data).
[Related:
Good Credit Score Range
]
Lenders look at where your credit score is within broad ranges and pay less attention to the exact number. So, while it matters a great deal whether you have a 600 credit score or a 680 credit score, it matters less whether your credit score is 680 or 700, since both scores are likely to be considered "good."
Question: What is the average credit score?
Answer: In this average credit score range someone with a 600 credit score, for example, may be able to open a store card or a secured credit card or there may be credit cards that offer rewards for individuals who are eligible for credit cards within this range.
Someone with a "fair" credit score might be approved for car loans or even a mortgage, but the interest rates on those loans will tend to be higher than the interest rates offered to people with higher credit scores.
If you are approved for a loan while your credit score is in the "fair" range, and it subsequently goes up to the "good" or "excellent" range, you may be able to save money by refinancing your loans at lower interest rates.
Nearly half of Credit Sesame's members are in the good to excellent credit range.
The median Credit Sesame user has an average credit score in the "fair" range of 550-639.
See how your score compares. Get your free credit score from Credit Sesame. No strings attached: we'll never ask you for a credit card.
Question: What is an excellent credit score?
Answer: A 720 credit score and anything up to the highest possible credit score of 850, is considered "excellent" by many lenders. You don't need to have a perfect credit score in order to take advantage of an excellent credit score — in this credit score range you are likely to pay lower interest rates on car loans and mortgages than someone with a 700 credit score. Just 19% of Credit Sesame members have credit scores in the "excellent" range.
You may also have an easier time getting approved for the more exclusive credit cards which may come with a high annual fee. Those cards may offer perks that offset the annual fee as well as offering rewards, for example offering travel rewards and perks to make your travel cheaper and more comfortable.
As we mentioned, having an excellent credit score you may be offered lower interest rates which can save you money on interest charges if you are offered a lower interest rate. Actual savings vary depending on account usage and payment behavior. Although your credit score is one factor that goes into the decision-making process – lenders, credit card issuers, and other financial institutions use a variety of different types of credit scores as well as other criteria to make credit and lending decisions.
Question: What is the highest credit score you can have?
Answer: The highest FICO credit score is 850, but most people will never have a "perfect" 850 credit score. A person with an 850 credit score has a long history of on-time payments, with no delinquencies or defaults, a wide variety of revolving and installment loans, like car loans, mortgages, credit cards, and student loans, and no recent applications for new credit.
Question: How can I increase my credit score?
Answer: Most people experience their credit score gradually increasing throughout their career as they establish more lines of credit, a longer history of on-time payments, and the average age of their credit accounts increases.
Besides making on-time payments and waiting for your credit history to grow, it also helps to manage your credit utilization rate.
FICO scores are lowered when the credit bureaus see you using more than 50% of your total available credit or more than 50% of your available credit on any one credit card.
Believe it or not, your credit score can be greatly improved just by making sure you never use more than half of your available credit.
[Related:
Improve Your Credit Score
]
Question: What else hurts my credit score?
Answer: In order to build a healthy credit score, it's helpful to have a variety of different credit cards and loans on your credit report. But on the flip side, applying for too much credit too fast can actually hurt your credit score by indicating to the credit bureaus that you may be taking on more credit than you can handle responsibly.
Applying for new credit gradually is the best way to increase your score and show you're responsible to the bureaus.
Click To Tweet
Trends and data and how it relates to credit scores
The mortgage industry is undergoing a major change in the way it determines eligibility for mortgages. In June, 2016, Fannie Mae lenders began using a new loan underwriting system that considered trended data.
Trended data allows a lender to see more past financial behavior – up to 30 months – in a new light. The data showed whether the applicant tended to carry credit card balances, paid just the minimum, or lowered his overall debt month by month.
Previously, the credit scoring system rewarded consumers who paid bills on time, even if they carried debt for years or decades ("revolvers").
Maxed out credit cards hurt, it's true, but if a consumer has a combined credit limit of $20,000, he can have a 750 credit score (or better!) while indefinitely carrying around $6,000 of debt, making little or no effort to pay it off.
Trended data underwriting rewards people who not only pay their bills on time but also consistently pay more than the minimum each month and steadily improve their debt utilization ratio ("transactors").
As it turns out, payment behavior is viewed as highly predictive of the likelihood the borrower will repay the debt. Transactors, then, represent a much lower financial risk to mortgage lenders and those lenders will now start looking for that kind of financial behavior in applicants.
Keep in mind lenders, credit card issuers, and other financial institutions use a variety of different types of credit scores as well as other criteria to make credit and lending decisions.
Sign up for Credit Sesame today, it's completely, 100% free.
---
Disclaimer: All the information about the Chase Slate® card has been collected independently by CreditSesame.com and has not been reviewed or provided by the issuer of this card. The Chase Slate® card is not available through CreditSesame.com.
Advertiser Disclosure: The credit card offers that appear on this site are from credit card companies from which this site may receive compensation. This compensation may impact how and where products appear on this site (including, for example, the order in which they appear). This site does not include all credit card companies or all available credit card offers. Credit Sesame is an independent comparison service provider. Reasonable efforts have been made to maintain accurate information throughout our website, mobile apps, and communication methods; however, all information is presented without warranty or guarantee. The editorial content on this page (including, but not limited to, Pros and Cons) is not provided by any credit card issuer. Any opinions, analysis, reviews, or recommendations expressed here are author's alone, not those of any credit card issuer, and have not been reviewed, approved or otherwise endorsed by any credit card issuer. All images and trademarks are the property of their respective owners. The loan offers that appear on this site are from companies from which Credit Sesame receives compensation. This compensation may impact how and where products appear on this site (including, for example, the order in which they appear). Credit Sesame does not include all lenders or loan offers available in the marketplace. 
See the online provider's application for details about terms and conditions. Offers are subject to change and the terms displayed may not be available to all consumers. Please visit the provider's site for current information and verify all terms and conditions of any offer prior to applying.
Responses are not provided or commissioned by the bank advertiser. Responses have not been reviewed, approved or otherwise endorsed by the bank advertiser. It is not the bank advertiser's responsibility to ensure all posts and/or questions are answered.
Disclaimer: The article and information provided here is for informational purposes only and is not intended as a substitute for professional advice.