With Mother's Day and Father's Day on the horizon, you might have plans to treat mom to a decadent brunch or dad to some high-end golf clubs. If you can't afford it, don't.
"Mother's Day" and Father's Day" gifts are given to mothers, spouses, children, siblings, grandparents and friends. Spending on Mother's Day shot up from $14.8 billion in 2006 to $21.4 billion in 2016. As for Father's Day, while people don't spend nearly as much, in 2016 expected spending hit a record high at $14.3 billion.
Make your parents, spouse, or child feel special, but protect your credit and don't overspend. Here are some ways to keep gift giving in check.
Do it yourself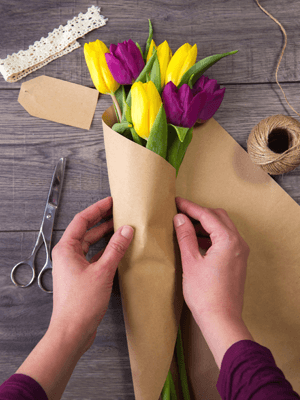 According to the National Retail Federation, for Mother's Day the most money was spent on jewelry ($4.28 billion), a special outing such as dinner or brunch ($4.18 billion), and flowers ($2.8 billion). The most popular gift ideas are greeting cards, flowers, special outings, and gift cards.
Remember when you made a card or piece of art in school and your parents cherished it? The same rings true today. Go the DIY route with a homemade card or create a unique floral arrangement using local wildflowers. If you don't live nearby and want to send flowers, use a coupon (and don't wait until the last minute when prices are highest).
Get together
As we get older, we remember and cherish experiences much more than things. Spend time with your parents. Skip the fancy restaurant and prepare a nice home cooked meal instead. You can also do an inexpensive outing, such as a day at the beach or nearby botanical gardens. If you don't live nearby, schedule a Skype session or extended phone call.
Use your rewards points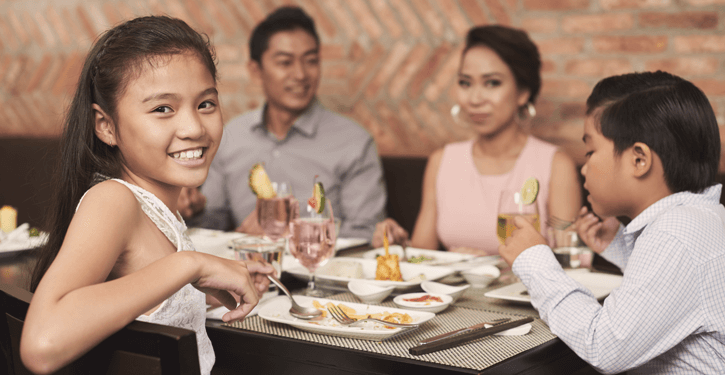 If you're one of the 43.2% of people who plan to purchase gift cards in 2016, redeem your credit card rewards points for them, or for cash back to buy them. Practically every major credit card issuer has a shopping portal where you can browse restaurant and merchant gift cards. This will save you some bucks and you can still enjoy a memorable time together.
Create a separate fund for non-major holidays
It's pretty common to save for vacations, the holiday season, and even gifts, but what about other holidays? According to the NRF, the average person spends $172.22 for Mother's Day, and $125.92 for Father's Day. When it comes to celebrating on the 4th of July, people spend about $71 per household on picnics and BBQs. To build up a minor holiday gift fund of $1,000, you only need to save about $85 a month.
How to protect your credit while shopping for gifts
Holidays come and go nearly every month. Protecting your credit and finances is a year-round job.
Use cash
If you can help it, leave the credit card at home. According to the NRF, the majority of purchases made for Mother's Day gifts were at the department store, followed by a specialty store, then online. If you plan to shop online, set a budget first and stick to it. It's all too easy to indulge the ones we love (especially mom) with a gorgeous bouquet of flowers or other gift that costs a little more than you wanted to spend. Don't charge more than you can pay off in full.
Set spending alerts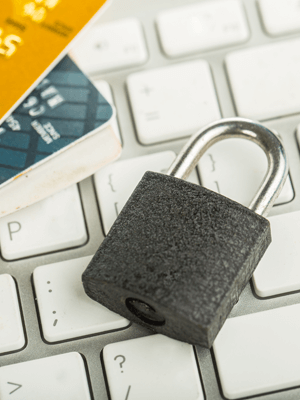 Set up email or text notifications so that you'll know if your card was used online or at a store, or if a transaction exceeds a certain amount. This can help you keep spending in check and can clue you in to fraud as soon as it happens. If you're a Credit Sesame member, you'll automatically be notified of any suspicious activity.
Pass on store cards
As you peruse the aisles for the perfect gift, you will probably be offered a store card with an enticing instant discount. Take a step back before signing up. Store cards typically have high interest rates and low credit lines. The high rates are costly if you don't pay off your balance right away, and the low limits can wreak havoc on your credit score if you charge up the card. Store cards are designed to make spending easy. As with any credit purchase, just don't charge anything you can't afford to pay for in full when the bill comes.
It certainly feels great to be big-hearted and do something nice for others on special days. But no one will feel good about it, including you, with the knowledge that you went deeper into debt or dipped into your emergency fund to make it happen. Make a choice to use savvy spending strategies and be mindful about protecting your credit to enjoy the holidays without suffering from post-spending guilt or hardship.
——-
Source: https://nrf.com/resources/consumer-data/mothers-day