Earlier this year, Credit Sesame conducted a Super Tuesday report that compared the credit profiles of democratic and republican presidential candidates.
Now that the presidential field has thinned to just two major candidates—Republican Donald Trump and Hillary Clinton—and the election is in its final days, we decided to conduct a follow-up survey to find out what kind of debt the opposing supporters faced.
In particular, we looked at student loan debt, since democrat Bernie Sanders — who had a very detailed plan to help those who borrowed loans — bowed out of the race. The survey, which had 1,600 responses, was taken from a subset of Credit Sesame's more than 8 million members.

Indeed, the debt factor stood out once more in a big way. Across the spectrum of debt, Clinton's supporters tend to be more leveraged than Trump's, particularly in the area of student loans.
On average, Clinton supporters have thousands more dollars in student loan debt compared to Trump supporters, according to our survey.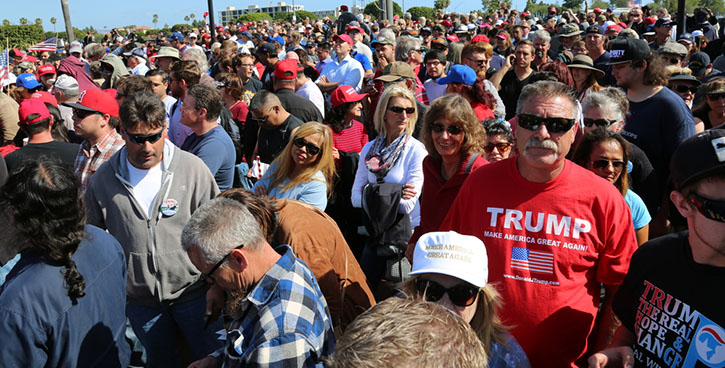 Fully 28 percent of longtime Clinton supporters have student loans compared to just 16 percent of longtime Trump supporters. Meanwhile, a whopping 41% of new Clinton supporters have at least one student loan, compared to just 20% of new Trump supporters.
OK, so Clinton's backers tend to have more student loans. But do they also have higher loan balances? The answer is a resounding yes. Among those with student loans, longtime and newfound Clinton supporters have a median student loan balance of $33,695 and $23,577 respectively. (Longtime means those who did not change their minds about who they planned on voting for since Super Tuesday in March 2016, and newfound — those who changed their minds.)
For longtime and newfound Trump supporters, the difference is $29,857 and $20,553, respectively. We also looked at independent voters, who had the highest amount of student loan debt, compared to Trump and Clinton supporters.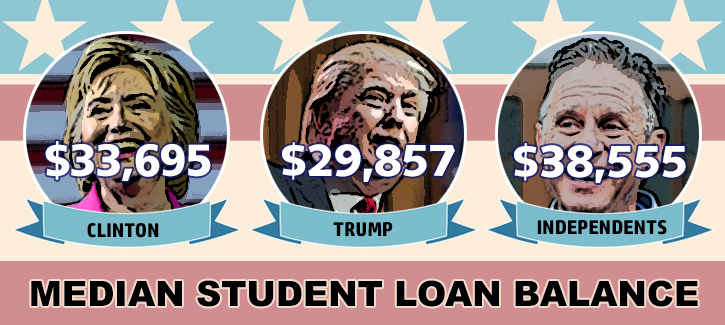 Here are the median student loan balances:
Longtime Clinton supporters have a median student loan balance approaching $4,000 higher than longtime Trump supporters.
Newfound Clinton supporters have a median student loan balance nearly $3,000 higher than newfound Trump supporters.
It's possible the movement of Democratic Party supporters away from former candidate Bernie Sanders and toward Clinton could explain some of the student loan gap. Sanders sought free tuition, public colleges, a deep cut into student loan interest rates and refinancing opportunities for students with high rates.
Yet that explanation fails to account for all of the longtime Clinton supporters whose balances are higher. A second explanation is that Trump's supporters are generally more opposed to student loan debt than Clinton's.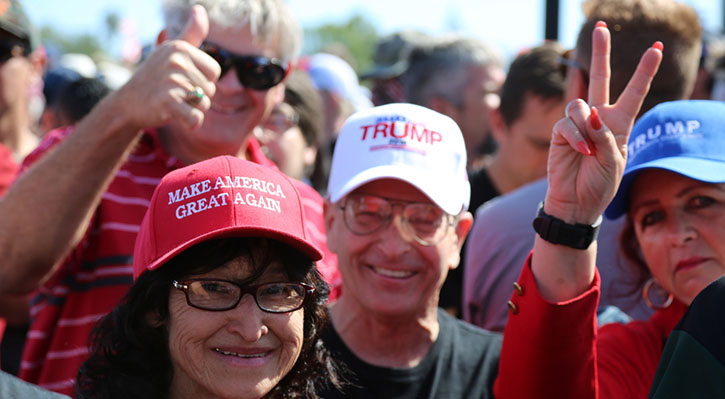 Granted, Trump's lengthy relationship with debt and even bankruptcy has been widely reported in the media. But publicly, Trump advocates for strong financials and good business practices which, in some circles, means limiting financial risks by limiting debt.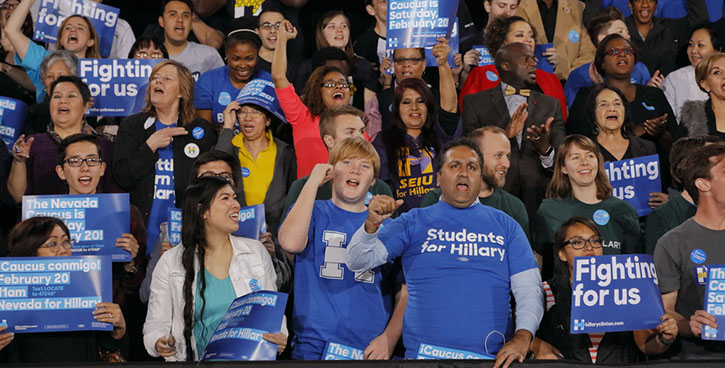 Survey data show Clinton generally attracts younger supporters than Trump, though neither is particularly popular. That could suggest young people with higher mortgage balances (older people tend to have paid down their mortgages a bit) are pushing the average for Clinton higher, while Trump supporters might be older with smaller mortgage balances. However, when it comes to median mortgage balances, Trump supporters are slightly higher than Clinton's.
Overall higher debt goes to Trump supporters
Even though Hillary supporters have more student loan debt, on average, overall debt is higher for Trump than Clinton.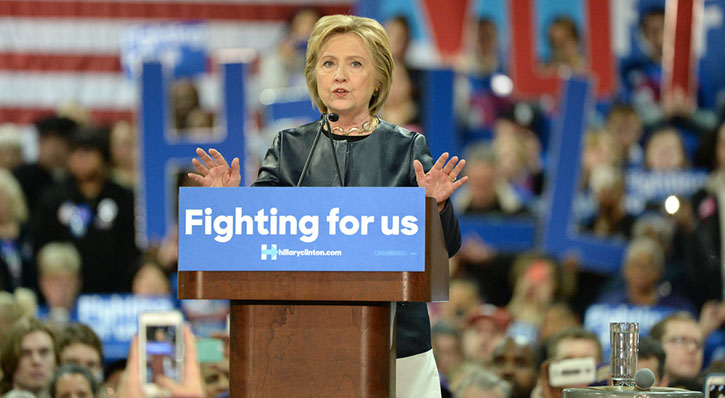 Trump supporters have a higher average total balance on all debts, which includes mortgages, auto loans, student loans and credit cards.
Clinton supporters: $69,664
Trump supporters: $71,754
A contributing factor behind this number being higher for Trump supporters is due to median mortgage balances. Trump supporters have higher median mortgage balance than Clinton's:
Trump supporters: 

$154,023

Clinton supporters: 

$147,996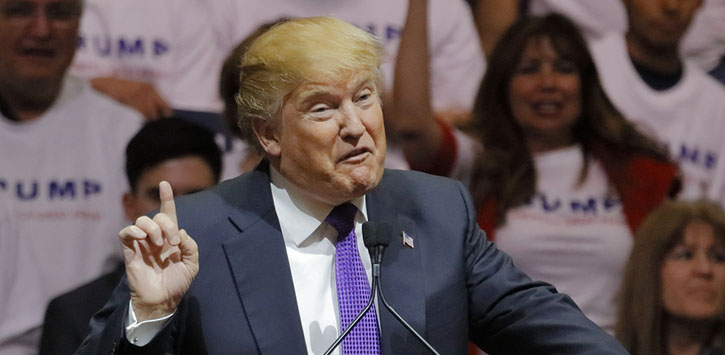 We also discovered that for the percentage payment of total debt, the figure is lower for Clinton supporters than for Trump supporters:
Clinton: 1.98 percent
Trump: 2.21 percent
One explanation is Trump supporters have higher monthly payments because they possess more revolving debt—thus, student loan debt. Another possibility is Clinton supporters, for whatever reason, have lower minimum payments than Trump supporters.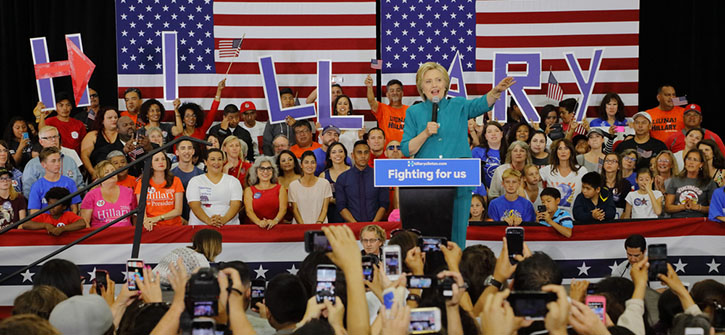 Yet a third hypothesis—purely speculative—is that Clinton's supporters pay a low monthly payment relative to Trump's. The tradeoff could be that some debt is paid off over a longer term and chalks up more interest than if larger payments or a shorter timeframe were involved. That would play into the Clinton-fans-have-more-debt narrative, but the same type of behavior could easily be true for Trump supporters paying down debt. We simply don't know without more information.
In November, voters will have to decide between two very different candidates. And the candidates themselves will rely on the support of two very different groups of supporters, one with a demonstrably higher level of debt than the other.
Many observers have speculated on the degree to which debt, the employment rate and perceived economic hardship will sway the electorate this fall. In reality, only time will tell.