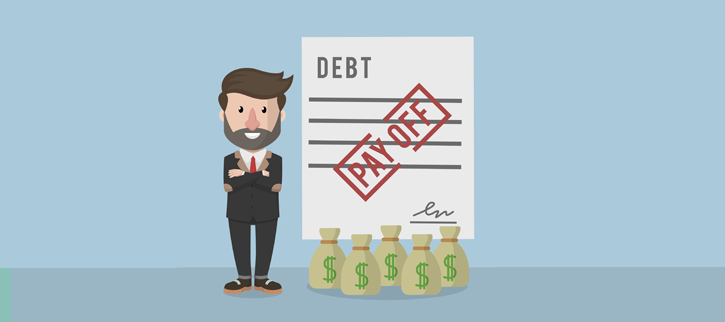 We all want to get rid of debt. Debt is costly and can prevent us from reaching financial goals (or at least prevent us from reaching them when we'd like to). Some people consider credit card debt bad and mortgage or student loan debt good. The truth is that having any debt means you are financially beholden to a creditor and you can't put your money in your own pocket until your obligation is met.
You've got several options when you make the decision to eliminate debt.
If you're financially drowning, of course you can declare bankruptcy. The problem is that bankruptcy is a serious derogatory mark on your credit. It won't prevent you from getting credit in the future, but for a time some credit products will be unavailable to you and others will come at very steep prices. Also, not all debts can be discharged in a bankruptcy.
The next option is to ignore your debt. Collection accounts fall off your credit report after seven years. At that point, the delinquency stops affecting your credit. The catch? Your credit suffers tremendously in the meantime, and since you're still legally obligated to pay the debt, a debt collector can pursue you until the statute of limitations runs out in the state where you live.
Which strategy will ultimately be the best choice for you depends on your own circumstances, and we can't tell you what to do. But the option we want to discuss here is paying off debt.
Credit card debt relief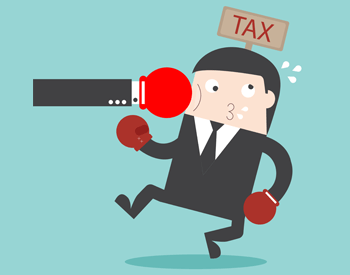 You may have heard that some creditors are willing to settle your debt for pennies on the dollar. In reality, credit card debt forgiveness is rare and tricky, and can be very costly. You have to first be in serious arrears. Then you have to convince your creditors that you don't have the means to repay your debt and your situation isn't likely to change. If you manage to work out a debt settlement agreement, the creditor is all but guaranteed to report your forgiven debt to the IRS. The forgiven debt is considered taxable income.
The amount of tax you owe on the forgiven debt depends on your adjusted gross income and your tax rate. Even if you fall in a low tax bracket, you could face a huge bill to the IRS.
The debt settlement process involves hard-core, long term debt collection attempts by your creditors, and serious credit score damage that will last for many years. Debt consolidation companies like National Debt Relief and Freedom Debt Relief offer to help you through the process for a fee (eating into your savings). They will instruct you to stop paying your bills, which leaves you open to lawsuits by your creditors.
How to get out of debt fast
If you want to pay off debt fast, the best way is a two-pronged approach:
Make changes in your budget (earn more, spend less) so that you can afford to pay more toward the debt every month
Reduce the cost of the debt so that a greater portion of each payment can be applied to the principal balance
What is debt consolidation?
Debt consolidation means taking out one new loan large enough to repay some or all of your outstanding debt. You get the money, pay off your accounts, and then make a single monthly payment to pay off the new debt.
Debt consolidation makes sense for people who want to make one payment each month instead of several, and for those who can lower the amount of interest they pay by taking the new loan.
You can figure out how long it will take to pay off your debt using a debt payoff calculator like this one from CNN Money. It's a great tool to see just how many years it takes to pay off debt, especially high interest credit card debt on which you make a small minimum monthly payment.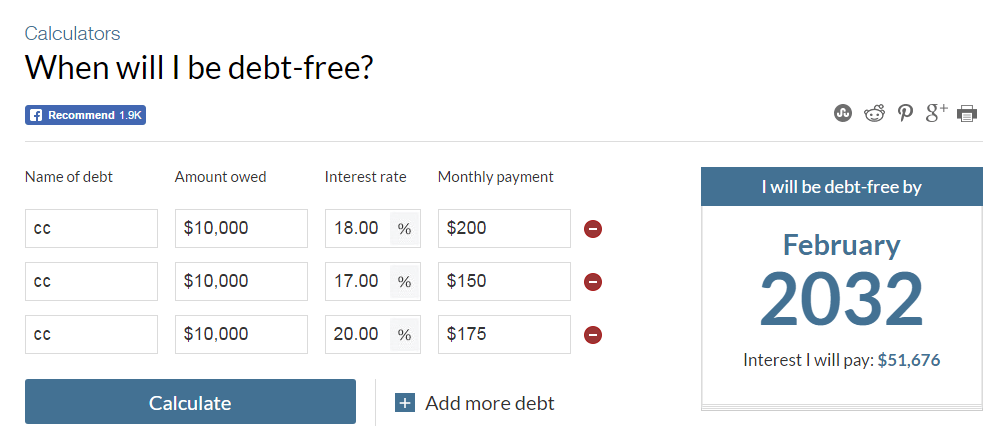 How to pay off credit card debt
You can get rid of credit card debt in several different ways. Debt consolidation loans are one way. You can also take out a home equity loan (or a cash-out refinance) from your mortgage lender, or you can open a new credit card and transfer the balances over. The latter might come with a zero percent introductory interest rate, giving you several months or more to pay down your balance interest-free.
The best debt consolidation solution is one that simplifies your financial life or lowers your cost of debt, or both.
If you're already struggling to make your debt payments or your credit cards are maxed out, you may not qualify for a zero percent credit card balance transfer offer. Bad credit debt consolidation loans are available from some lenders but they are costly. They may simplify your payment without significantly lowering your cost of debt.
A great way to consolidate debt, especially if you have bad credit, is to enroll in a debt management program, which we'll discuss in a moment.
One of the biggest pitfalls of debt consolidation is the risk of running up new debt before the consolidated debt is paid off. When you finish paying off credit cards with a consolidation loan, don't be tempted to use the credit cards with their newly free credit limits. If you think you might, close the accounts. You may have heard that doing so could hurt your credit score, and it might. But you can recover from credit score damage much more easily and quickly than you can recover from crushing debt.
If you are a careful money manager who fell into debt because of unusual circumstances (medical or veterinary  bill, loss of employment or some other emergency) and NOT because you spent more on your credit cards than you could afford to pay off each month, then leave the accounts open. Doing so will help your credit score, because the amount of revolving debt you have is a significant factor in your credit score. Just be sure to put the cards away. Don't use them while you pay down your debt consolidation loan.
 [Learn More: Easy Way to Improve Your Credit]
Debt Management Plan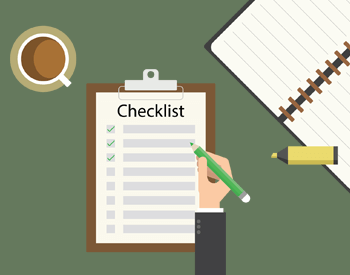 A debt management plan is a formal plan to restructure and pay off your debt. A company will manage the plan and negotiate some cost reductions with your creditors, such as waived fees or a lower interest rate. You'll make a single payment to the plan manager, who will distribute the funds to your creditors. While you're in the program, you won't be able to use your credit cards or open new ones. The plan is designed to get you out of debt in three to five years, after which all of your accounts should be reported as paid-as-agreed.
You can get free or low-cost credit counseling, including advice and information about a debt management plan, by visiting the National Foundation for Credit Counseling (NFCC.org) to find an accredited credit counselor near you.
How debt consolidation affects your credit
The way debt consolidation affects your credit depends on the various options you choose. Whether you opt for a loan or a credit card, you're applying for new credit and that means a "hard" inquiry into your credit. Any time that happens, your score takes a dip.
Quick Tip:  Before start your consolidation plan, check your free credit score online, without impacting your credit report card. CreditSesame.com also offers monthly credit score update, free credit monitoring, identity theft protection and marketplace to find mortgage options — No Credit Card, No Trial. 
Does debt consolidation hurt your credit?
Your credit score partly depends on your credit utilization – the amount of debt you carry as compared to the total amount of debt available to you. If all of your credit cards are maxed out, opening a new one increases your available debt and causes your utilization ratio to go down, and that could help your score. But your score will take a ding any time you carry a high balance on any one card. So if you transfer multiple balances to a single card and get close to (or reach) your credit limit, your score will suffer even if your other cards are paid off.
Do debt consolidation loans hurt your credit?
If you consolidate by taking a personal loan to pay off your credit cards, your utilization ratio could go down, causing your score to go up. For this to work, you need to leave the credit card accounts open after you pay them off. But your credit rating could go down if an underwriter has cause for concern that you could easily rack up new debt on the open and now balance-free credit cards (many people do).
Protect your credit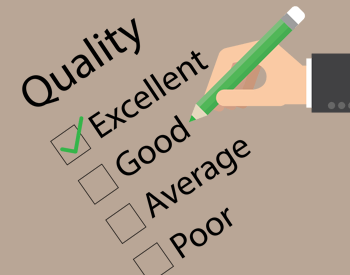 If you are considering using a debt relief or debt consolidation company, arm yourself with information. For a fee, they negotiate with your creditors on your behalf, resulting in lower balances or interest rates. Legitimate debt relief companies will obtain a written agreement from each one of your creditors, detailing the terms of the agreement, your obligations, and what will be reported to the credit bureaus. In some cases, if your balances are lowered the creditor might report bad debt or a charge-off, which will negatively impact your credit history and score. Also keep in mind that debt relief companies generally charge higher interest rates than your bank or mortgage lender, particularly if you have less than stellar credit. So you might not save much in the long run, especially once you factor in fees. It's up to you to do the math.
[Learn More: What Affects Your Credit Score]
A huge portion of your credit score is based on your payment history. No matter what, make your payments every month, on time, including on any new consolidation debt.
Should you consolidate?
The key to debt consolidation is to avoid taking on new debt. If you borrow money, pay off your credit cards and then charge them back up again, you're in worse shape than ever. If there is any chance that you might do this, or if you find yourself doing it after you obtain the consolidation loan, stop using the cards and just close the accounts. Your credit score will suffer, but your finances will thrive. Your score will come back up over time, and by then you'll have learned valuable lessons about racking up too much debt.
Start by getting debt help from a credit counselor. The counselor might even help you negotiate your own agreements with creditors. If you develop and follow a get-out-of-debt plan with the help of a counselor (as opposed to consolidating your debt), your credit score will rise over time faster than it will if you declare bankruptcy or ignore your debts, as you make on-time payments and reduce your overall debt load. You'll also avoid the hit to your score that comes with the new hard inquiry we talked about earlier.
Slow and steady wins the race. Good luck.
[Learn More: Credit Cards to Rebuild Credit]
Join The Discussion
Become a vital part of the SesameThrive community and share your experiences and insights.
You can trust that we maintain strict editorial integrity in our writing and assessments; however, we receive compensation when you click on links to products from our partners and get approved.
Published May 4, 2017
•
Updated: November 22, 2019
Related Links