As a student, I didn't think much about the debt I racked up in college.
After I walked across the stage to receive my diploma and celebrated with my family, however, I felt a pit in my stomach. I came to realize that the source of the anxiety was my financial future. I had over $20,000 in student loan debt and a $10,000 car loan with no post-college job lined up nor any leads.
I worked hard to turn in applications and land interviews. I finally landed my post-college entry-level job at a starting salary of $28,000. I quickly learned that dedicating 20% of my after-tax income to debt payments and another 30% to housing was no fun.
My debt was holding me back, big time.
According to a recent Credit Sesame Google Consumer Survey, 38.6 percent of respondents have between $20,000 and $100,000 of student loan debt and more than half (51.3%) say they are very concerned about how they will pay off their debt.
I grew more concerned about my debt when I tried to find money for other needs. I wanted to invest in retirement and save for long-term goals. I couldn't enroll my son in a private school as I planned. I wanted to get married but felt that we couldn't afford a wedding.
I set out to pay off all my debt as quickly as possible, at all costs, but fine tuned my mindset around money even further as I searched for the right motivation to establish long-term debt freedom.
Value-based spending is where I landed, and it helped me pay off $11,000 in debt the first year I adopted it. Here's why I chose value-based spending and why I'll continue to leverage this strategy moving forward.
An all-or-nothing debt repayment approach may not be a good long-term strategy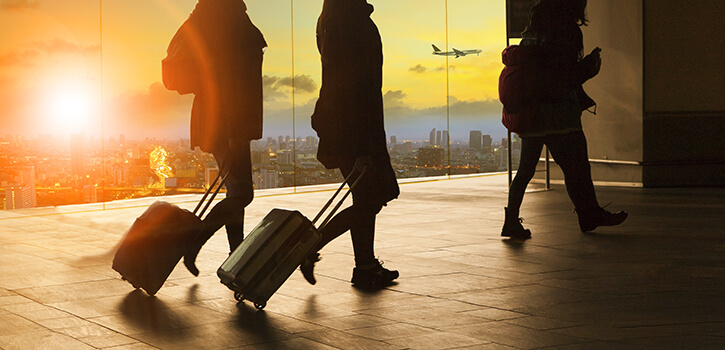 When I decided to tackle my debt, I created a bare bones budget that eliminated a ton of expenses I felt I could survive without. With a bare bones budget, the focus is on expenses that are absolute necessities like housing costs, transportation, food and health insurance. There is no allowance for discretionary spending. In order words, nothing extra or fun.
Some people resort to a bare bones budget to get through an emergency situation like a job loss. A few are capable of living a Spartan lifestyle for a long time, but most of us prefer a higher level of comfort.
I found the bare bones budget to be too limiting, and ultimately, unrealistic.  I had no wiggle room to spend on entertainment or even visit friends. I became rebellious and resentful of my debt payoff journey because I had given up too much.
I did make some progress against my debt, but the deprivation worked against me. For example, I found myself splurging on unimportant items at Target or expensive workday lunches every other week to relieve the negativity produced by taking all the fun out of my spending. The splurges, of course, produced an outsized negative effect.
Identify your values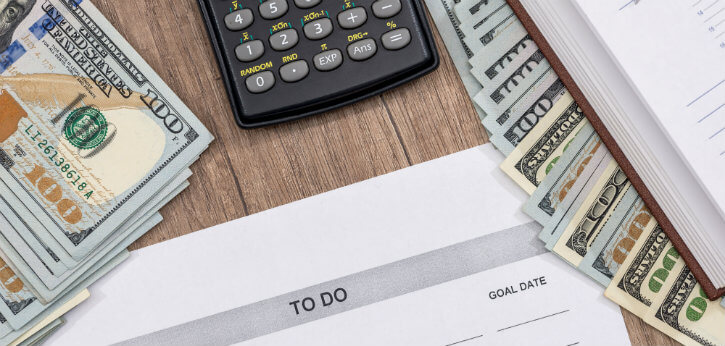 When I got tired of limiting myself and relapsing on impulse purchases, I decided to try something different. I gave myself permission to spend a portion of my money on something other than debt repayment.
Even with debt, we each want to live a fulfilling, satisfying life. Tomorrow is not guaranteed, and today is the perfect time to build a life and financial plan around the things I value.
I started with a list of the things that were truly important to me. With my values and priorities in mind, I created a new budget that allowed for some of those things.
While I strive for a debt-free life, I also value travel, time with family, and my health. I initially considered a gym membership non-essential and not an allowable expense. Now I acknowledge that feeling good and taking good care of my health is an important part of who I am and I happily go to the gym every week. Although I still want to keep my family's monthly grocery budget as low as possible, I was not able to purchase quality food items on the super low budget I had set. I changed the way I handle that expense, based on my personal values.
How I use value-based spending to find money in my budget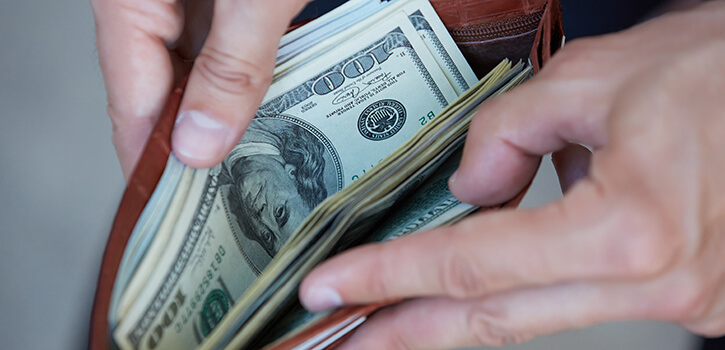 Value-based spending might sound like all fun and games – anything can be a "value," right? You might also wonder how I was able to pay off five figures of debt within a year by spending more.
The answer is simple. You can't value everything in life. But you can set priorities. You will deem some things rather important, while others don't align with your values and can be put to the side until you have more discretionary income. Studies have shown that we are happier when we use our money toward the things that are most important to us, so you'll be creating more happiness in your life when you choose the values to include in your budget.
I found that I don't value a fancy cell phone and the bill that comes with it. I switched to a prepaid phone company and save $480 annually as a result. I also don't value cable TV, so I switched to a streaming service and saved $540 the first year.
One of my values is to shop smart, so I reviewed my auto insurance policy. I shopped around and compared quotes for great coverage at an affordable price. I saved $400 the first year by switching to another insurer.
Housing is one of the biggest line items on most consumers' budgets, and it certainly consumed a large portion of mine. I moved to a more affordable, less fancy apartment. My present home is safe, standard, and cozy but doesn't have laminate flooring, soft close cabinets, brand new appliances or granite countertops like my last place. While I pay off my debt, those extra features and other expensive apartment amenities don't align with my values. I cut my rent by $400 per month when I downsized, saving me about $4,800 per year.
Since debt payoff is a high priority of mine, I continued to make extra debt payments and added any extra income that came my way, without denying myself the opportunity to enjoy spending on things I value.
By choosing my values carefully and deliberately, I easily free up more than $6,000 of my income to put toward debt for the year.
Choosing values means knowing when to say no. Even though I don't shop for new clothes often, I give myself permission to buy myself or my son a new pair of shoes if we need it. I don't beat myself up for saying yes to catching up with an old friend over lunch, but I am mindful of my restaurant budget each month. Even while paying down my debt I was able to take small, affordable trips with my family guilt-free, knowing I was still making progress toward my goals.
When I paid off $11,000 for the year and completely eliminated my car loan, I knew I'd made the right decision.
If you haven't met your debt payoff goals in the past, try something new
Sticking to financial goals for a full 12 months can be difficult. Instead of choosing to deprive yourself in order to do whatever it takes to pay off debt this year, choose what's most important to you and keep those things in your budget. Cut out the excess, but embrace value-based spending as a strategy to reserve your spending money for what's most important in your life.  In the end, I came to view every purchase through the lens of my values, and I found it easier and easier over time to let the unimportant things go.