As the holiday season approaches, consumers and businesses alike are preparing for the usual spike in shopping activity. Will you spend the way you want to, and in the amounts you budgeted? Credit Sesame surveyed 500 consumers to learn about their holiday shopping plans for this year. The results showed that many people want to spend far less this year than average consumers in years past.
Survey results show people want to be frugal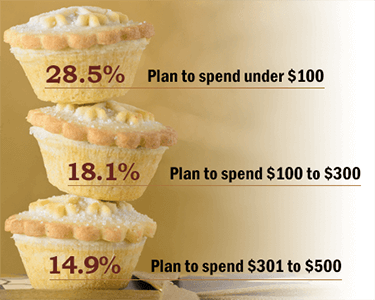 Never mind crowded parking lots. Not everyone will take part in the holiday swarm at the mall this shopping season. The most surprising difference between Credit Sesame survey respondents and the national average is how little people plan to spend this year. According to our survey, 28% said they plan to spend under $100 on gifts and decorations.
This is way lower than Gallup's estimate, that said Americans would spend an average of $830 on holiday shopping. It's also lower than the National Retail Federation (NRF), which said consumer planned on spending about $800 on gifts.
The cupcakes on the left are more results from Credit Sesame's 2016 holiday spending survey. Most people surprisingly said they plan on spending less than $100.
More than 61% plan to keep their holiday shopping budget well under the national average. Fewer than one in five plan to spend $500 to $1,000 on gifts and decorations this holiday season.
Want vs. reality: Shoppers admit they don't set a budget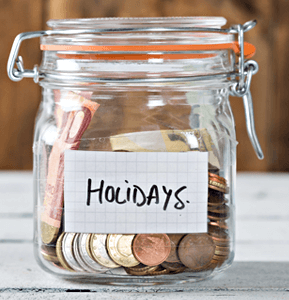 One question that could make or break a low-budget holiday plan is whether consumers are able to stick to their budget, if they have one.
Over 40% of survey respondents answered "I don't have a budget" to describe how they managed holiday spending in past years.
Another 20% admit that they "typically exceed" their holiday budget.
Keeping the holiday budget low is only a great plan if reality follows the plan.
Respondents who have no plan to guide their shopping may have more difficulty keeping costs down. Fortunately, there's still plenty of time to get a budget in place.
Are today's consumers turning into Scrooges?
Skipping holiday shopping doesn't necessarily mean today's consumers are Scrooges. Folks tighten their belts for any number of reasons. Many live with a tight budget, and factoring in $800 for gifts can easily throw off the numbers. People who are working to eliminate debt or bolster their savings might choose to scale down their holiday gift-giving to meet financial goals.
Perhaps experience-oriented Millennials (who made up about one-third of survey respondents) will choose a potluck with friends over a gift exchange this year.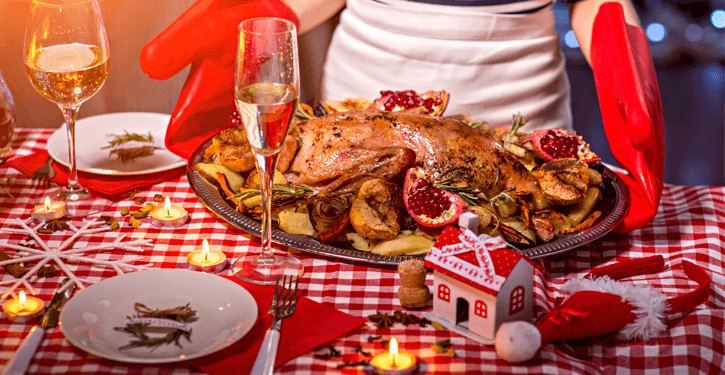 Almost two-thirds (62.2%) of respondents will not buy themselves a gift, either, and older respondents are less likely than their younger counterparts to plan to splurge on themselves. The NRF reported that last year, more than half of shoppers bought themselves something.
This difference could indicate that Credit Sesame survey respondents are more concerned with saving money and avoiding debt than following a wider national spending trend. Or again, it could be that they want to spend less.
Consumers want to use cash, avoid credit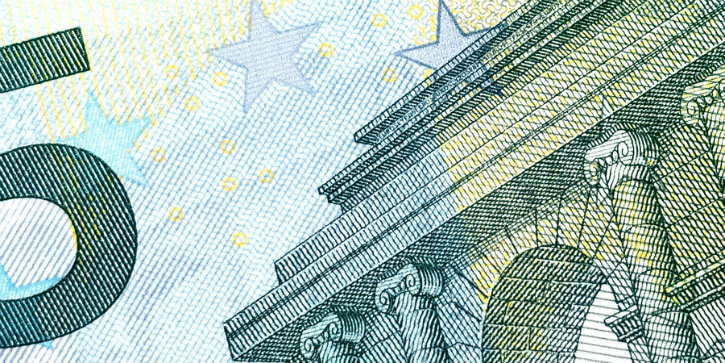 Over 43% of respondents plan to use cash exclusively for their 2015 holiday shopping. Whether this is the smartest financial move depends on why shoppers choose this method.
The benefit to avoiding credit is that cash can help you stay on budget. Walk into the mall with $100 and no cards, and guess what? One hundred dollars is the most you can spend. For shoppers who are new to budgeting or know they're easily tempted to splurge, a cash-only policy is a smart way to stick to the plan.
A cash-only policy may also suggest that the shopper had the discipline to save up a holiday budget before Black Friday rolls around. These folks and the 39% of respondents who succeeded in sticking to their budget in past years may benefit from charging their holiday purchases. With so many strong credit card rewards programs on the market, avoiding them can mean leaving money on the table.
Paying with cash means relinquishing points, miles and other benefits. Many credit cards offer an extended warranty on items purchased, so you won't have to purchase that separately. Also, many credit cards offer price protection and can help you ensure that you pay the lowest price possible for the things you buy. About half of the respondents who do plan to use credit cards indicate that they'll use cards that offer these advantages.
Millennials might play a large role in our survey's strong bend away from credit cards. Another recent Credit Sesame survey found that 60% of Millennial respondents choose not to have a credit card. Mistrust of credit card companies and banks stems, at least in part, from a desire to avoid debt. This is where healthy credit habits can provide a strong financial advantage. Spending habits, not payment method, determine whether a shopper will run up debt.
If shoppers pay off their credit cards responsibly and spend no more than they would if they were shopping with cash, credit card users will likely come out slightly ahead of cash-only shoppers this year.
Big spending is fading fast
Our survey results are encouraging, from a financial standpoint. Although respondents who are willing to answer questions about holiday spending budgets might be more focused on finances than average American consumers in general, the answers show nonetheless that big holiday spending – and the debt that often results – could be a fading fad for a large number of people.
If you haven't already, this is a great time to take stock of your finances before the holiday craze is in full swing. What's your plan? What combination of cash and cards will help you stick to your plan? If you're not sure what your best options are, don't be alarmed. Check back soon for our upcoming guide to the best and worst credit card choices for Black Friday.