As of the fourth quarter of 2017, total student loan debt in the U.S. hit a record high of $1.38 trillion, up 152% over the past 10 years. For reference, total household debt only grew 6% over that same time period, according to data from The New York Fed. Outside of mortgages, student loans are now the largest source of household debt for Americans, greater than auto loans ($1.22 trillion) or credit cards ($834 billion).
At an aggregate level, it's clear that more education leads to lower unemployment and higher earnings. However, decisions after graduation regarding occupation, industry, and location, among others, can have big impacts on the return-on-investment of a given degree. This is why, despite the benefits that a bachelor's or advanced degree might offer in the workplace at a national-level, many individuals in the U.S. are currently unable to meet their student loan debt obligations. According to The New York Fed, 9.2% of student loans are currently 90+ days delinquent or in default, but the results vary widely by state. In Mississippi, that number is close to 17%, whereas in Massachusetts, it's just under 7.5%.
To see just how much student loan debt varies by location, researchers at Credit Sesame analyzed debt statistics from The New York Fed and demographic and earnings data from the American Community Survey. Rather than looking just at total (or per-capita) student loan debt balances by state, Credit Sesame calculated debt-to-earnings ratios (debt as a percentage of earnings) for college graduates. States with low debt-to-earnings ratios have lower student loan debt burdens than those with high debt-to-earnings ratios. Here are the states with the most (and least) student loan debt.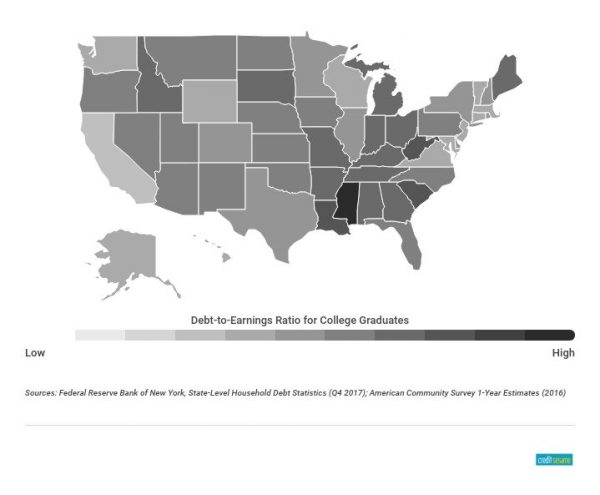 Methodology
Debt statistics used in this analysis were sourced from the 4Q17 Federal Reserve Bank of New York, State-Level Household Debt Statistics dataset. Educational attainment and earnings data were sourced from the 2016 American Community Survey (ACS) 1-Year Estimates, Educational Attainment file. For each state, the Average debt for graduates was calculated by dividing the Student loan debt balance per capita (New York Fed) by the Percent of population w/ a bachelor's degree or higher (ACS). The Debt-to-earnings ratio for graduates was calculated by dividing the Average debt for graduates (calculated above) by the Median annual earnings for bachelor's degree holders (ACS). The resulting statistic was used to rank states, with higher debt-to-income ratios corresponding to more debt. Percent of of loans delinquent/in default was also sourced from the New York Fed, and includes student loan debt balance that is 90+ days delinquent and in default.
States with the Most (and Least) Student Loan Debt

51. California
Debt-to-earnings ratio for graduates: 0.22
Average debt for graduates: $13,070
Percent of loans delinquent/in default: 10.34%
Median annual earnings (bachelor's degree): $60,121
Median annual earnings (high school degree only): $30,231
of population w/ bachelor's degree or higher: 32.9%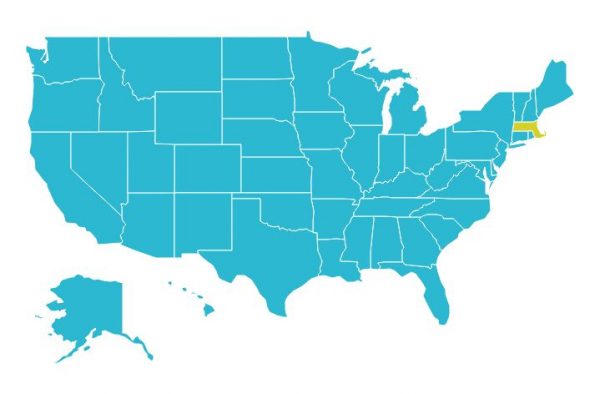 50. Massachusetts
Debt-to-earnings ratio for graduates: 0.23
Average debt for graduates: $13,724
Percent of loans delinquent/in default: 7.44%
Median annual earnings (bachelor's degree): $60,503
Median annual earnings (high school degree only): $35,003
Percent of population w/ bachelor's degree or higher: 42.7%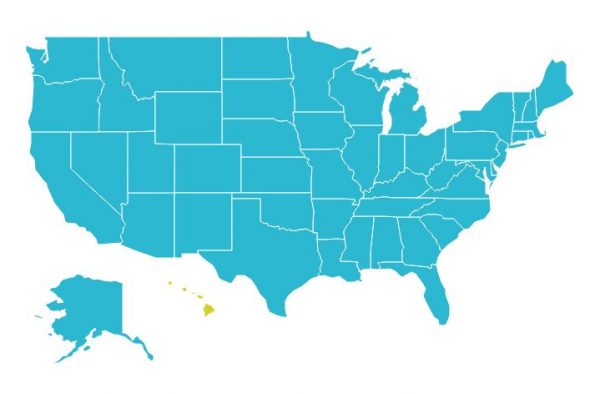 49. Hawaii
Debt-to-earnings ratio for graduates: 0.23
Average debt for graduates: $11,348
Percent of loans delinquent/in default: 10.21%
Median annual earnings (bachelor's degree): $49,440
Median annual earnings (high school degree only): $31,361
Percent of population w/ bachelor's degree or higher: 31.9%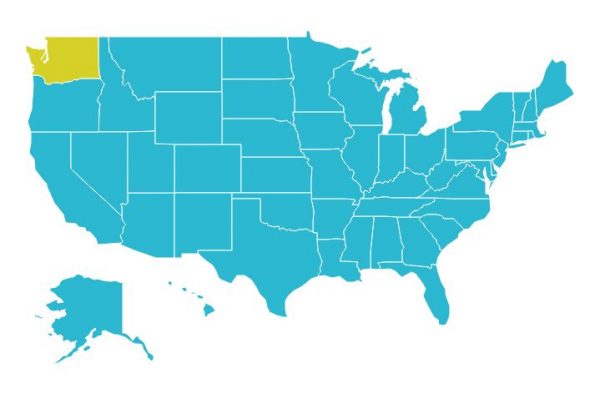 Recommended Content
48. Washington
Debt-to-earnings ratio for graduates: 0.23
Average debt for graduates: $13,476
Percent of loans delinquent/in default: 9.75%
Median annual earnings (bachelor's degree): $58,262
Median annual earnings (high school degree only): $32,077
Percent of population w/ bachelor's degree or higher: 35.1%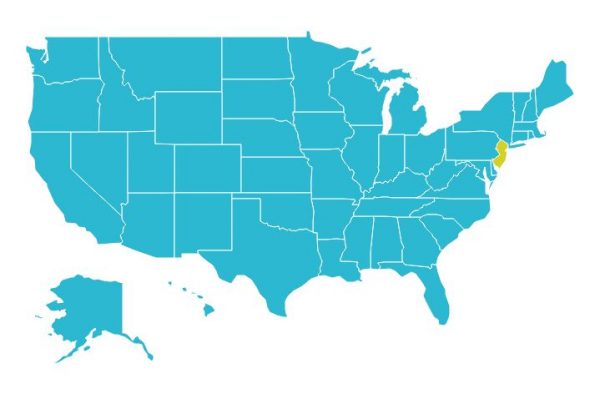 47. New Jersey
Debt-to-earnings ratio for graduates: 0.24
Average debt for graduates: $14,741
Percent of loans delinquent/in default: 9.63%
Median annual earnings (bachelor's degree): $62,300
Median annual earnings (high school degree only): $31,941
Percent of population w/ bachelor's degree or higher: 38.6%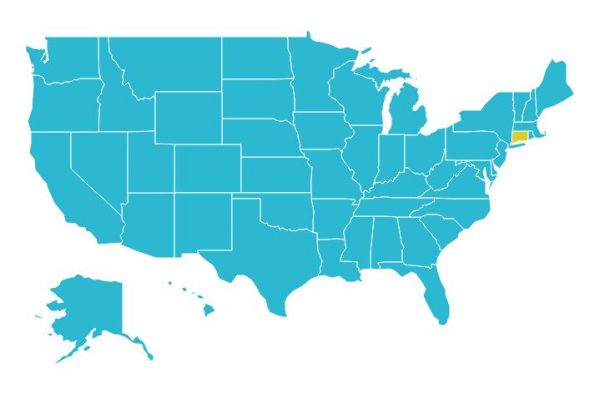 46. Connecticut
Debt-to-earnings ratio for graduates: 0.24
Average debt for graduates: $14,663
Percent of loans delinquent/in default: 9.84%
Median annual earnings (bachelor's degree): $61,257
Median annual earnings (high school degree only): $35,458
Percent of population w/ bachelor's degree or higher: 38.6%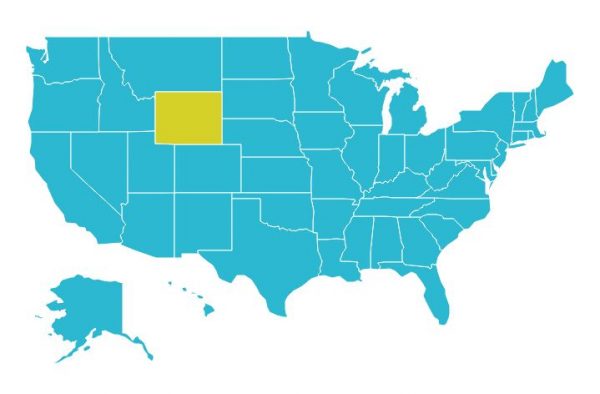 45. Wyoming
Debt-to-earnings ratio for graduates: 0.25
Average debt for graduates: $11,845
Percent of loans delinquent/in default: 9.23%
Median annual earnings (bachelor's degree): $47,322
Median annual earnings (high school degree only): $31,491
Percent of population w/ bachelor's degree or higher: 27.1%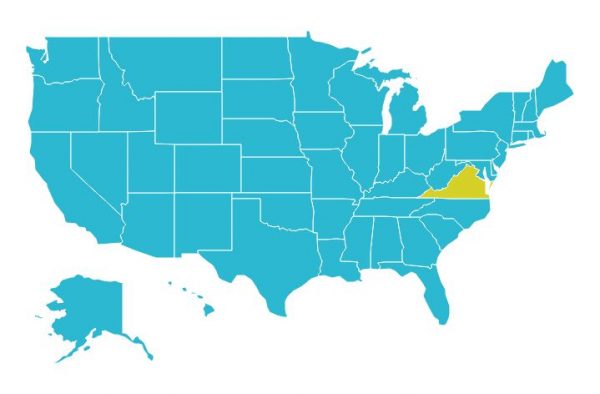 44. Virginia
Debt-to-earnings ratio for graduates: 0.25
Average debt for graduates: $14,278
Percent of loans delinquent/in default: 10.40%
Median annual earnings (bachelor's degree): $56,324
Median annual earnings (high school degree only): $30,524
Percent of population w/ bachelor's degree or higher: 38.1%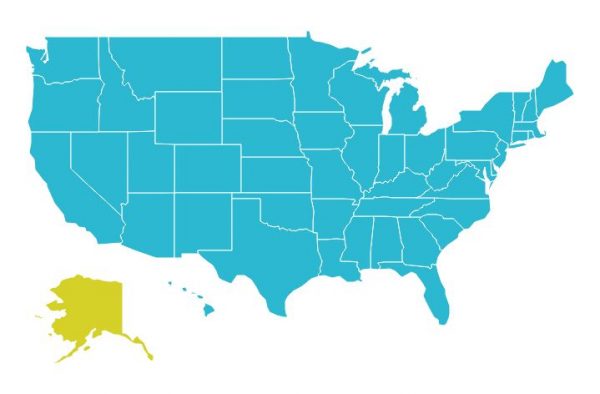 43. Alaska
Debt-to-earnings ratio for graduates: 0.27
Average debt for graduates: $13,750
Percent of loans delinquent/in default: 10.49%
Median annual earnings (bachelor's degree): $51,665
Median annual earnings (high school degree only): $32,063
Percent of population w/ bachelor's degree or higher: 29.6%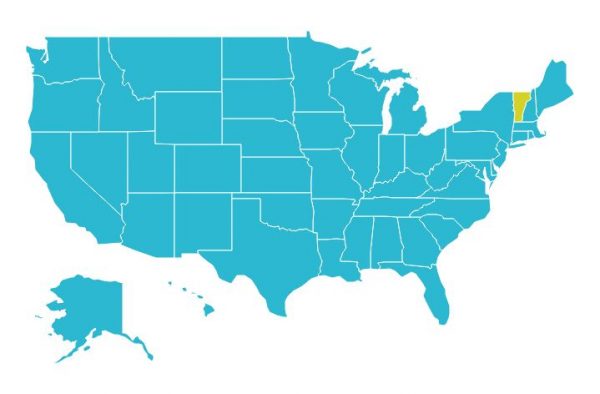 42. Vermont
Debt-to-earnings ratio for graduates: 0.27
Average debt for graduates: $11,319
Percent of loans delinquent/in default: 8.29%
Median annual earnings (bachelor's degree): $42,338
Median annual earnings (high school degree only): $31,471
Percent of population w/ bachelor's degree or higher: 36.4%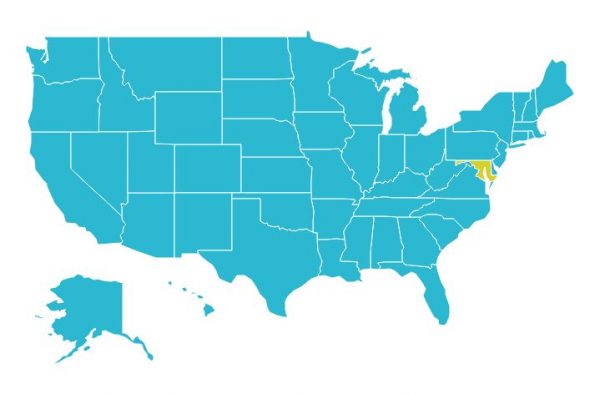 41. Maryland
Debt-to-earnings ratio for graduates: 0.27
Average debt for graduates: $16,412
Percent of loans delinquent/in default: 10.83%
Median annual earnings (bachelor's degree): $61,049
Median annual earnings (high school degree only): $32,982
Percent of population w/ bachelor's degree or higher: 39.3%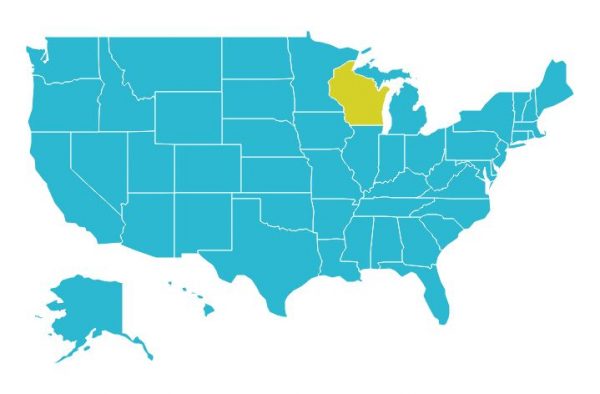 40. Wisconsin
Debt-to-earnings ratio for graduates: 0.27
Average debt for graduates: $13,661
Percent of loans delinquent/in default: 9.54%
Median annual earnings (bachelor's degree): $50,323
Median annual earnings (high school degree only): $31,233
Percent of population w/ bachelor's degree or higher: 29.5%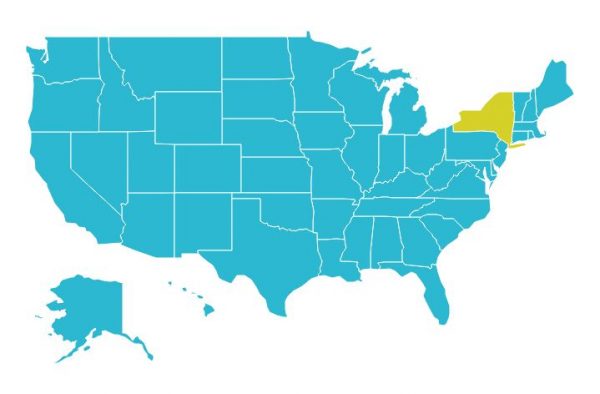 39. Rhode Island
Debt-to-earnings ratio for graduates: 0.28
Average debt for graduates: $14,780
Percent of loans delinquent/in default: 10.44%
Median annual earnings (bachelor's degree): $52,045
Median annual earnings (high school degree only): $32,759
Percent of population w/ bachelor's degree or higher: 34.1%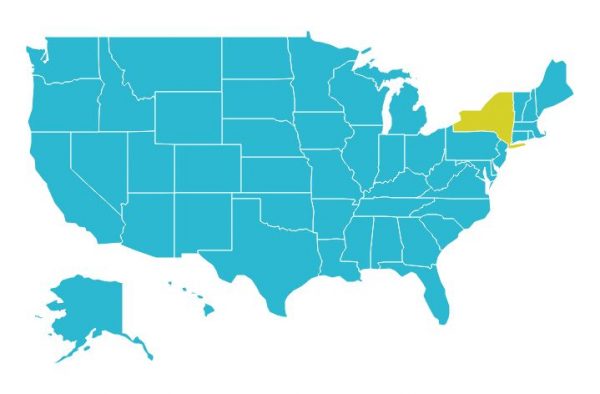 38. New York
Debt-to-earnings ratio for graduates: 0.28
Average debt for graduates: $16,190
Percent of loans delinquent/in default: 9.15%
Median annual earnings (bachelor's degree): $56,868
Median annual earnings (high school degree only): $30,742
Percent of population w/ bachelor's degree or higher: 35.7%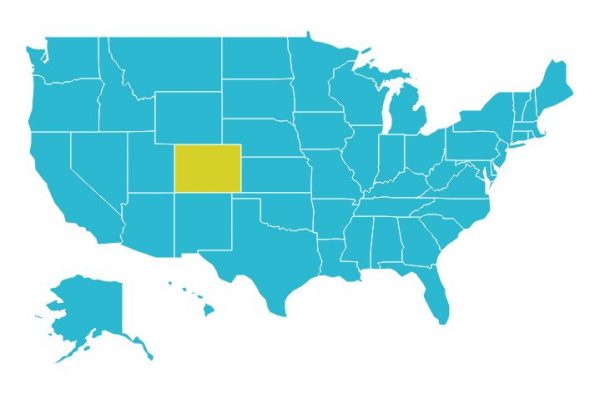 37. Colorado
Debt-to-earnings ratio for graduates: 0.29
Average debt for graduates: $14,912
Percent of loans delinquent/in default: 11.28%
Median annual earnings (bachelor's degree): $51,136
Median annual earnings (high school degree only): $31,515
Percent of population w/ bachelor's degree or higher: 39.9%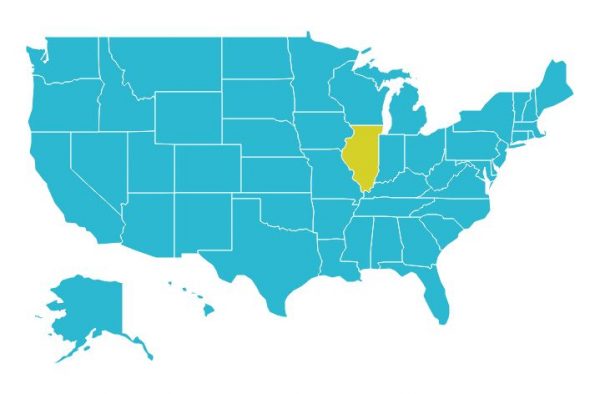 36. Illinois
Debt-to-earnings ratio for graduates: 0.30
Average debt for graduates: $16,353
Percent of loans delinquent/in default: 9.78%
Median annual earnings (bachelor's degree): $55,161
Median annual earnings (high school degree only): $30,526
Percent of population w/ bachelor's degree or higher: 34.0%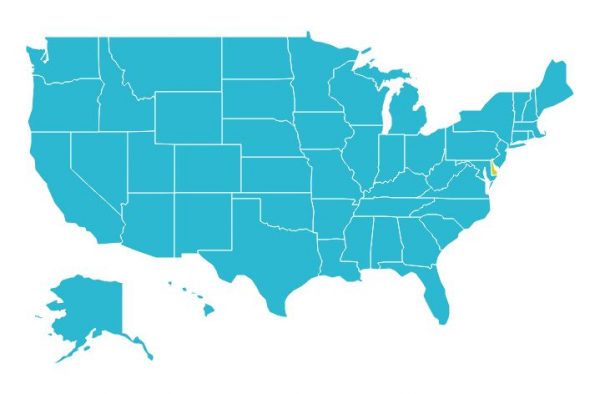 35. Delaware
Debt-to-earnings ratio for graduates: 0.30
Average debt for graduates: $16,290
Percent of loans delinquent/in default: 10.22%
Median annual earnings (bachelor's degree): $54,225
Median annual earnings (high school degree only): $31,751
Percent of population w/ bachelor's degree or higher: 31.0%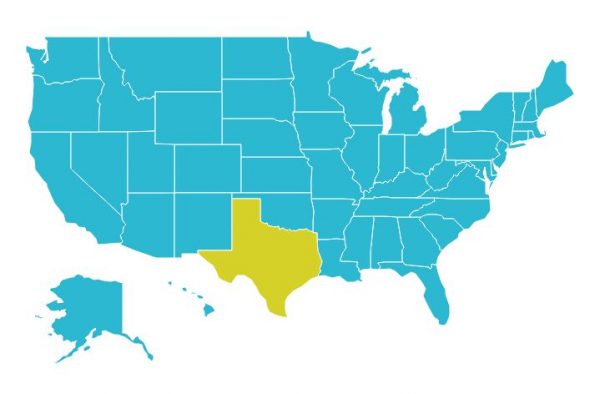 34. Texas
Debt-to-earnings ratio for graduates: 0.31
Average debt for graduates: $16,401
Percent of loans delinquent/in default: 11.32%
Median annual earnings (bachelor's degree): $52,967
Median annual earnings (high school degree only): $27,774
Percent of population w/ bachelor's degree or higher: 28.9%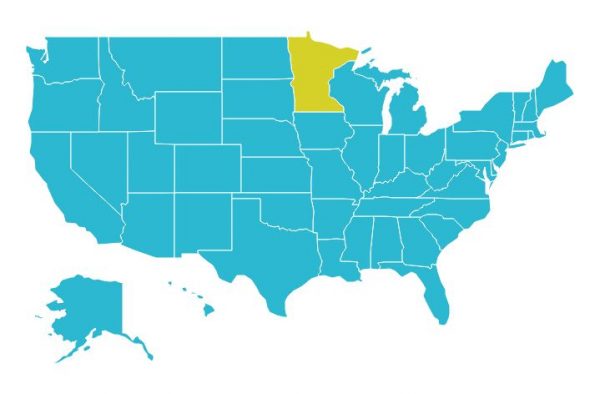 33. Minnesota
Debt-to-earnings ratio for graduates: 0.31
Average debt for graduates: $17,213
Percent of loans delinquent/in default: 9.37%
Median annual earnings (bachelor's degree): $54,749
Median annual earnings (high school degree only): $31,535
Percent of population w/ bachelor's degree or higher: 34.8%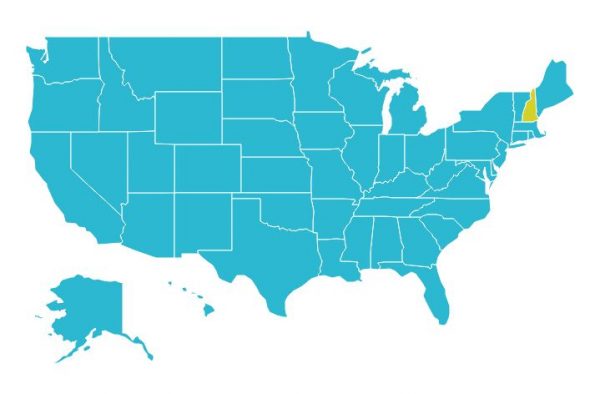 32. New Hampshire
Debt-to-earnings ratio for graduates: 0.32
Average debt for graduates: $16,366
Percent of loans delinquent/in default: 9.37%
Median annual earnings (bachelor's degree): $51,823
Median annual earnings (high school degree only): $32,290
Percent of population w/ bachelor's degree or higher: 36.6%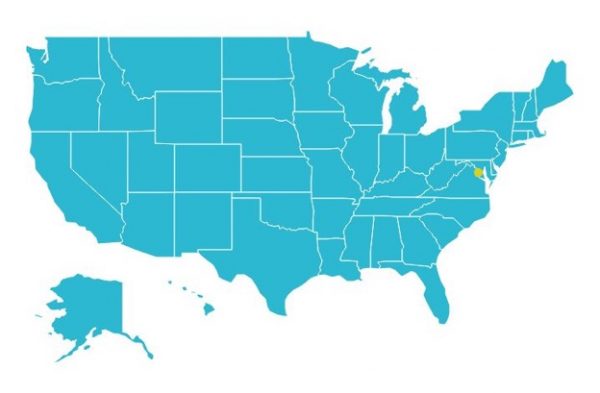 31. District of Columbia
Debt-to-earnings ratio for graduates: 0.32
Average debt for graduates: $21,127
Percent of loans delinquent/in default: 9.14%
Median annual earnings (bachelor's degree): $65,886
Median annual earnings (high school degree only): $30,311
Percent of population w/ bachelor's degree or higher: 56.8%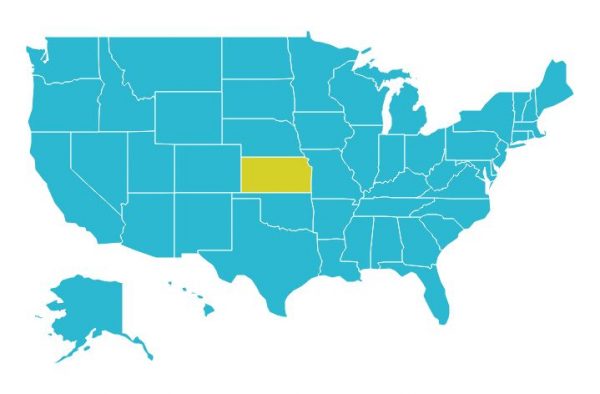 30. Kansas
Debt-to-earnings ratio for graduates: 0.33
Average debt for graduates: $15,457
Percent of loans delinquent/in default: 13.29%
Median annual earnings (bachelor's degree): $46,772
Median annual earnings (high school degree only): $28,685
Percent of population w/ bachelor's degree or higher: 32.8%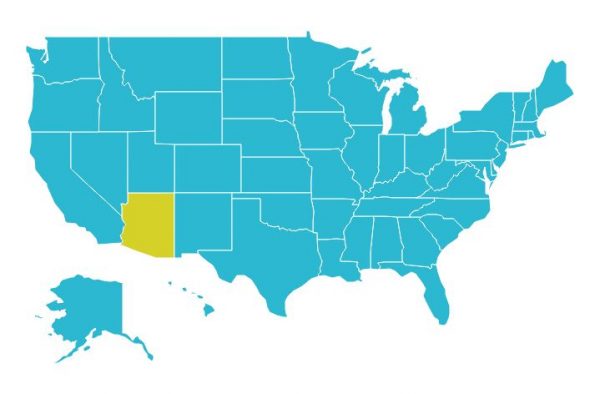 29. Arizona
Debt-to-earnings ratio for graduates: 0.34
Average debt for graduates: $17,301
Percent of loans delinquent/in default: 12.73%
Median annual earnings (bachelor's degree): $50,479
Median annual earnings (high school degree only): $27,708
Percent of population w/ bachelor's degree or higher: 28.9%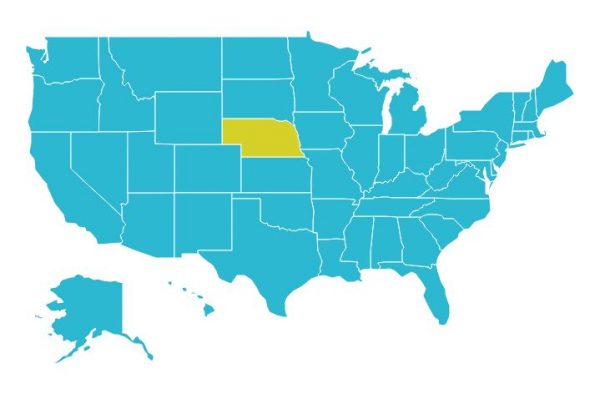 28. Nebraska
Debt-to-earnings ratio for graduates: 0.34
Average debt for graduates: $15,924
Percent of loans delinquent/in default: 8.72%
Median annual earnings (bachelor's degree): $46,260
Median annual earnings (high school degree only): $30,482
Percent of population w/ bachelor's degree or higher: 31.4%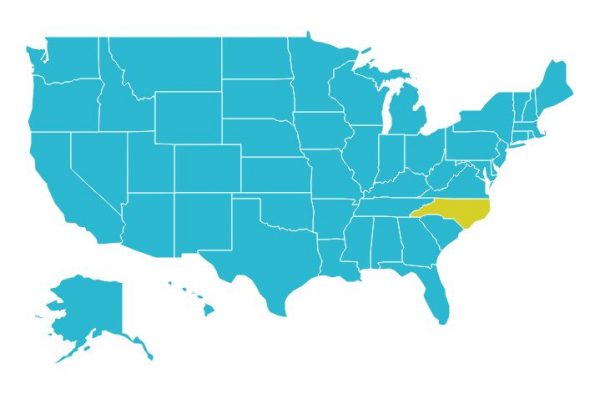 27. North Carolina
Debt-to-earnings ratio for graduates: 0.35
Average debt for graduates: $16,382
Percent of loans delinquent/in default: 12.74%
Median annual earnings (bachelor's degree): $47,143
Median annual earnings (high school degree only): $26,922
Percent of population w/ bachelor's degree or higher: 30.4%
26. New Mexico
Debt-to-earnings ratio for graduates: 0.35
Average debt for graduates: $14,890
Percent of loans delinquent/in default: 13.91%
Median annual earnings (bachelor's degree): $42,021
Median annual earnings (high school degree only): $25,622
Percent of population w/ bachelor's degree or higher: 27.2%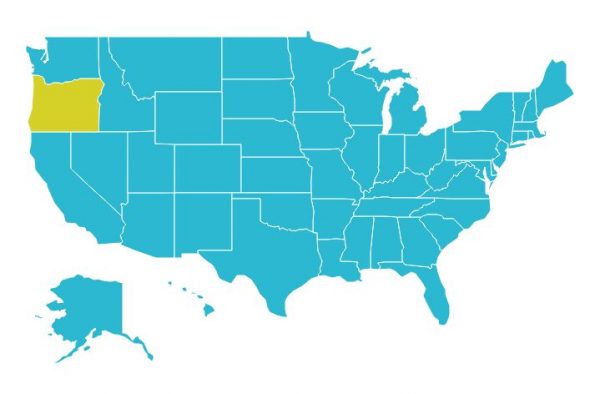 25. Oregon
Debt-to-earnings ratio for graduates: 0.35
Average debt for graduates: $16,636
Percent of loans delinquent/in default: 11.67%
Median annual earnings (bachelor's degree): $46,942
Median annual earnings (high school degree only): $29,816
Percent of population w/ bachelor's degree or higher: 32.7%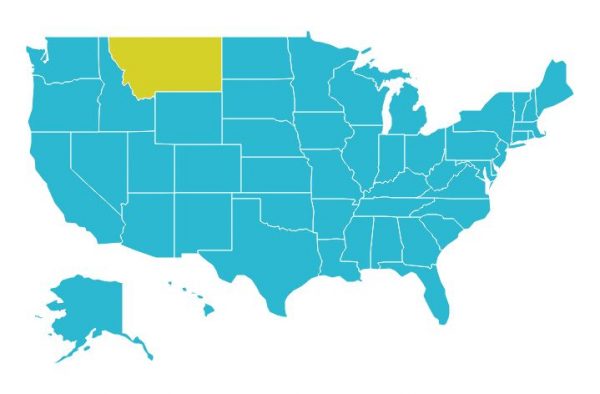 24. Montana
Debt-to-earnings ratio for graduates: 0.36
Average debt for graduates: $14,129
Percent of loans delinquent/in default: 10.38%
Median annual earnings (bachelor's degree): $39,650
Median annual earnings (high school degree only): $26,475
Percent of population w/ bachelor's degree or higher: 31.0%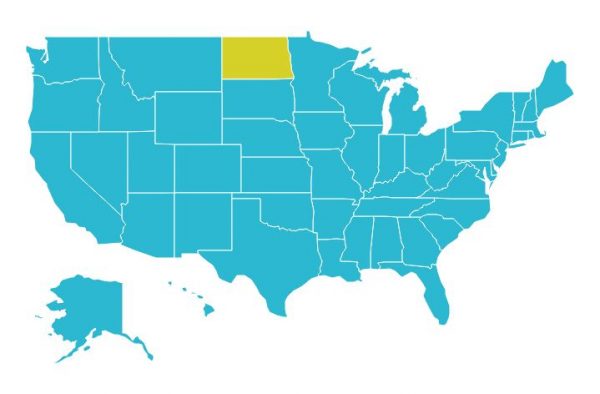 23. North Dakota
Debt-to-earnings ratio for graduates: 0.36
Average debt for graduates: $16,858
Percent of loans delinquent/in default: 7.58%
Median annual earnings (bachelor's degree): $46,865
Median annual earnings (high school degree only): $32,689
Percent of population w/ bachelor's degree or higher: 29.6%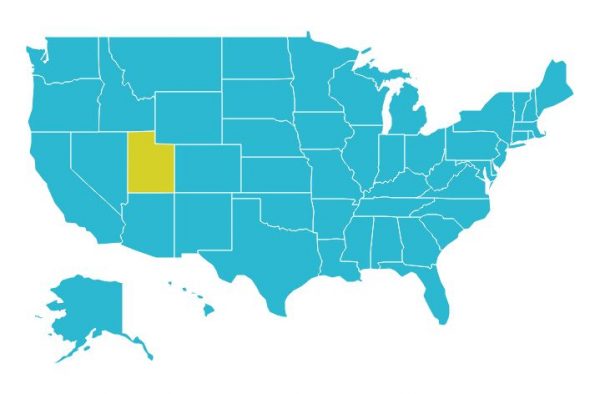 22. Utah
Debt-to-earnings ratio for graduates: 0.36
Average debt for graduates: $17,147
Percent of loans delinquent/in default: 9.22%
Median annual earnings (bachelor's degree): $47,164
Median annual earnings (high school degree only): $30,923
Percent of population w/ bachelor's degree or higher: 32.6%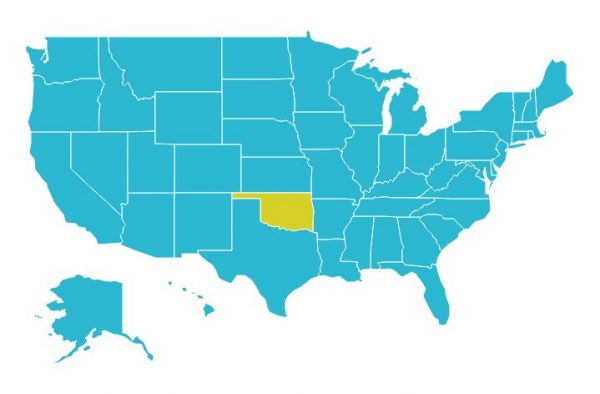 21. Oklahoma
Debt-to-earnings ratio for graduates: 0.37
Average debt for graduates: $16,468
Percent of loans delinquent/in default: 15.33%
Median annual earnings (bachelor's degree): $44,977
Median annual earnings (high school degree only): $28,144
Percent of population w/ bachelor's degree or higher: 25.2%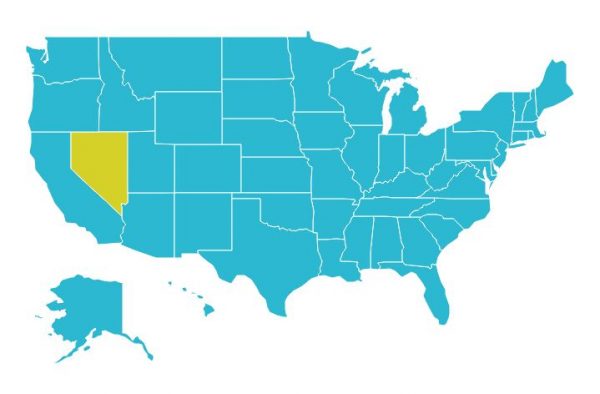 20. Nevada
Debt-to-earnings ratio for graduates: 0.37
Average debt for graduates: $17,191
Percent of loans delinquent/in default: 14.63%
Median annual earnings (bachelor's degree): $46,908
Median annual earnings (high school degree only): $30,968
Percent of population w/ bachelor's degree or higher: 23.5%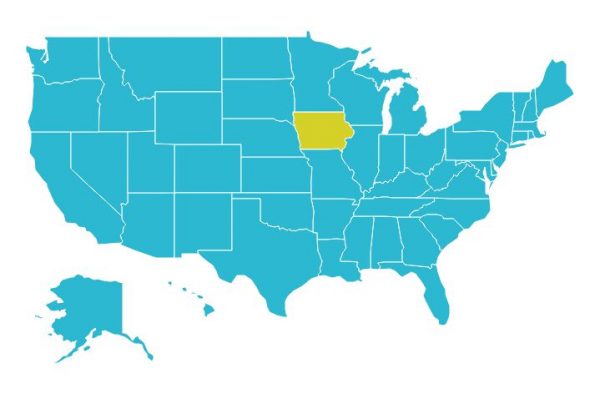 19. Iowa
Debt-to-earnings ratio for graduates: 0.37
Average debt for graduates: $17,817
Percent of loans delinquent/in default: 11.49%
Median annual earnings (bachelor's degree): $48,207
Median annual earnings (high school degree only): $31,515
Percent of population w/ bachelor's degree or higher: 28.4%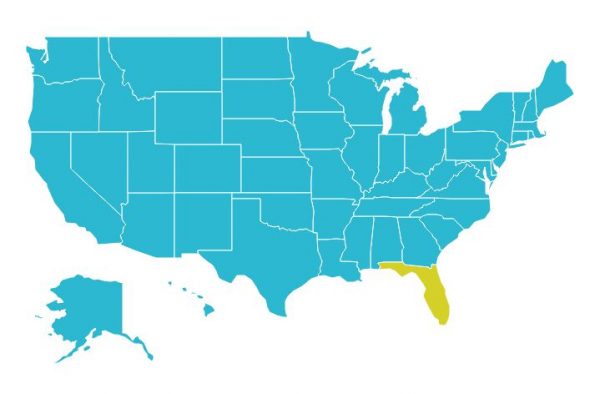 18. Florida
Debt-to-earnings ratio for graduates: 0.37
Average debt for graduates: $16,783
Percent of loans delinquent/in default: 9.35%
Median annual earnings (bachelor's degree): $45,031
Median annual earnings (high school degree only): $26,129
Percent of population w/ bachelor's degree or higher: 28.6%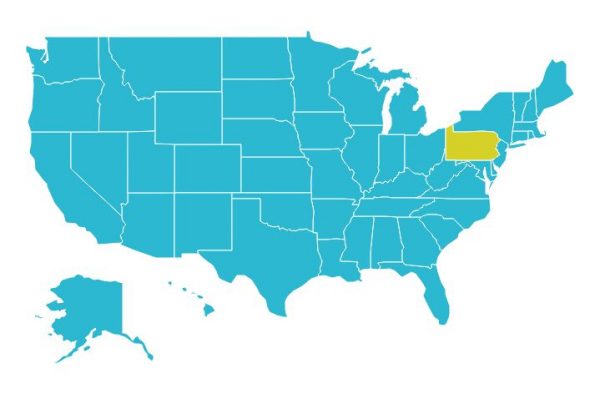 17. Pennsylvania
Debt-to-earnings ratio for graduates: 0.37
Average debt for graduates: $19,091
Percent of loans delinquent/in default: 11.15%
Median annual earnings (bachelor's degree): $51,199
Median annual earnings (high school degree only): $30,508
Percent of population w/ bachelor's degree or higher: 30.8%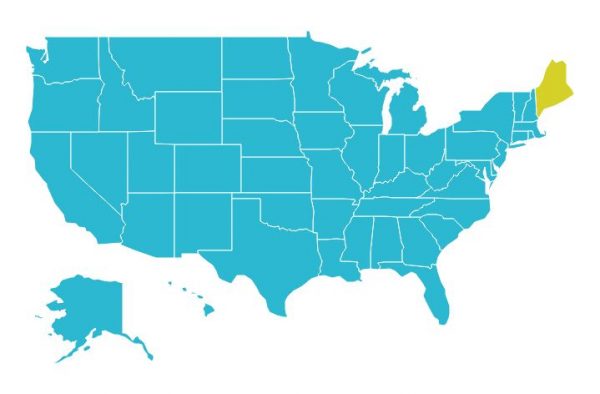 16. Maine
Debt-to-earnings ratio for graduates: 0.39
Average debt for graduates: $16,977
Percent of loans delinquent/in default: 9.35%
Median annual earnings (bachelor's degree): $43,559
Median annual earnings (high school degree only): $27,934
Percent of population w/ bachelor's degree or higher: 30.1%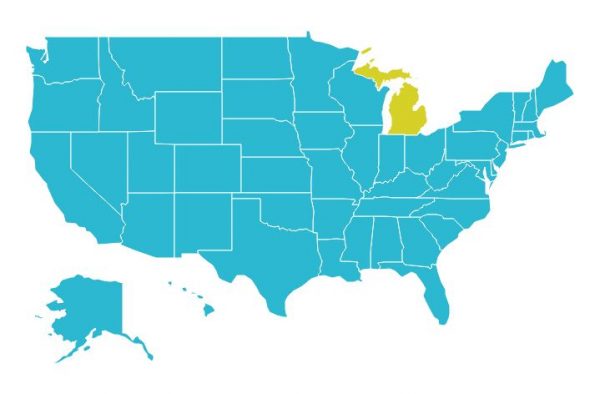 15. Michigan
Debt-to-earnings ratio for graduates: 0.39
Average debt for graduates: $19,823
Percent of loans delinquent/in default: 12.50%
Median annual earnings (bachelor's degree): $50,821
Median annual earnings (high school degree only): $27,202
Percent of population w/ bachelor's degree or higher: 28.3%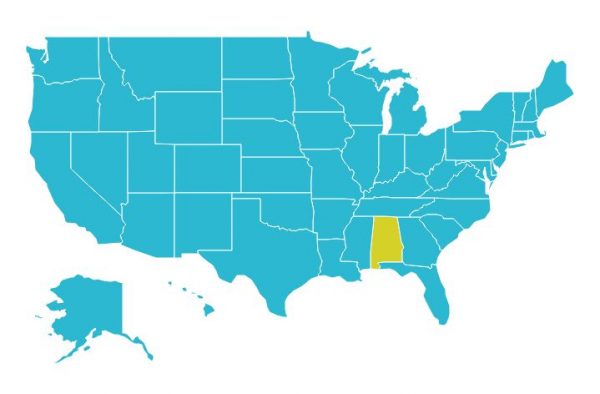 14. Alabama
Debt-to-earnings ratio for graduates: 0.39
Average debt for graduates: $18,866
Percent of loans delinquent/in default: 13.87%
Median annual earnings (bachelor's degree): $48,304
Median annual earnings (high school degree only): $27,144
Percent of population w/ bachelor's degree or higher: 24.7%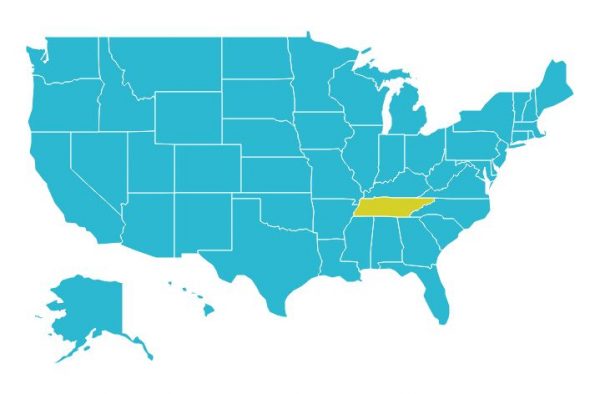 13. Tennessee
Debt-to-earnings ratio for graduates: 0.40
Average debt for graduates: $18,238
Percent of loans delinquent/in default: 13.78%
Median annual earnings (bachelor's degree): $46,065
Median annual earnings (high school degree only): $27,292
Percent of population w/ bachelor's degree or higher: 26.1%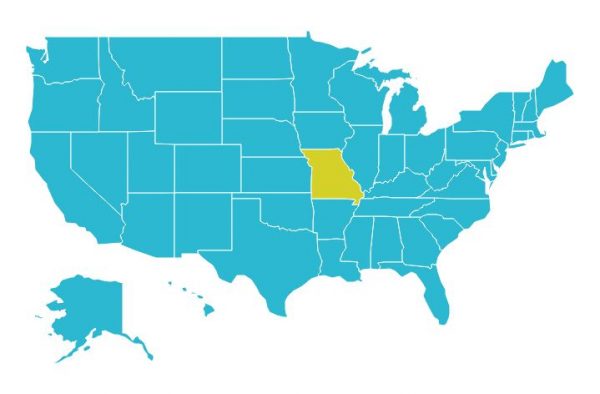 12. Missouri
Debt-to-earnings ratio for graduates: 0.41
Average debt for graduates: $18,526
Percent of loans delinquent/in default: 13.58%
Median annual earnings (bachelor's degree): $45,701
Median annual earnings (high school degree only): $29,902
Percent of population w/ bachelor's degree or higher: 28.5%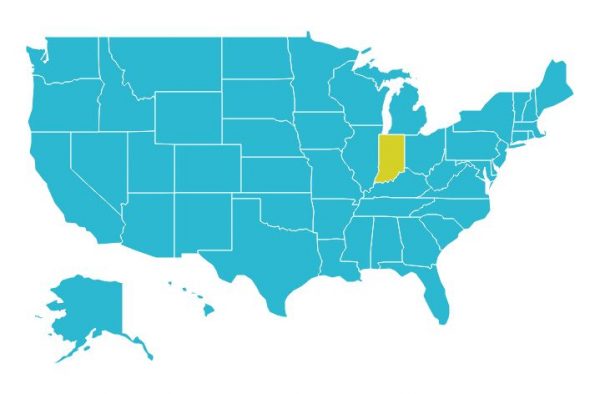 11. Indiana
Debt-to-earnings ratio for graduates: 0.42
Average debt for graduates: $20,273
Percent of loans delinquent/in default: 13.94%
Median annual earnings (bachelor's degree): $48,790
Median annual earnings (high school degree only): $30,846
Percent of population w/ bachelor's degree or higher: 25.6%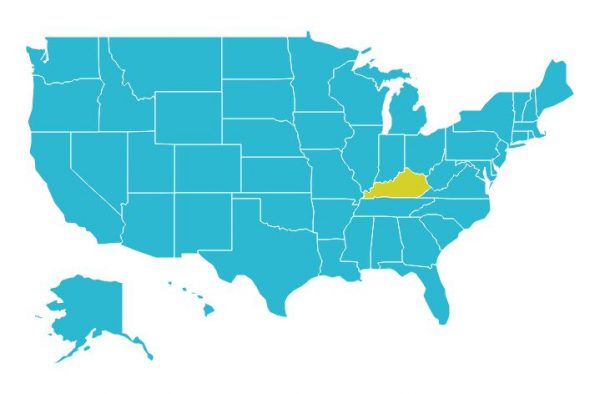 10. Kentucky
Debt-to-earnings ratio for graduates: 0.42
Average debt for graduates: $19,786
Percent of loans delinquent/in default: 15.40%
Median annual earnings (bachelor's degree): $47,610
Median annual earnings (high school degree only): $28,372
Percent of population w/ bachelor's degree or higher: 23.4%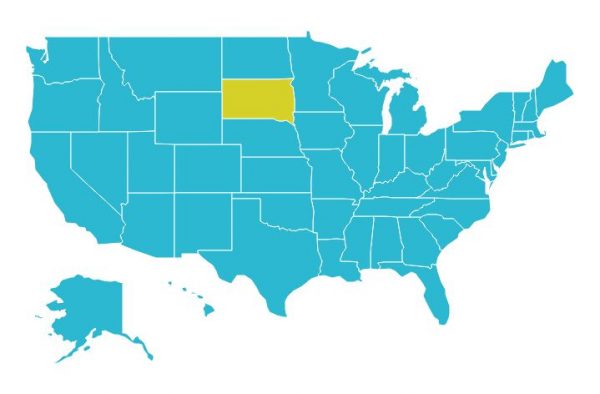 9. South Dakota
Debt-to-earnings ratio for graduates: 0.42
Average debt for graduates: $17,578
Percent of loans delinquent/in default: 11.18%
Median annual earnings (bachelor's degree): $42,054
Median annual earnings (high school degree only): $30,297
Percent of population w/ bachelor's degree or higher: 28.9%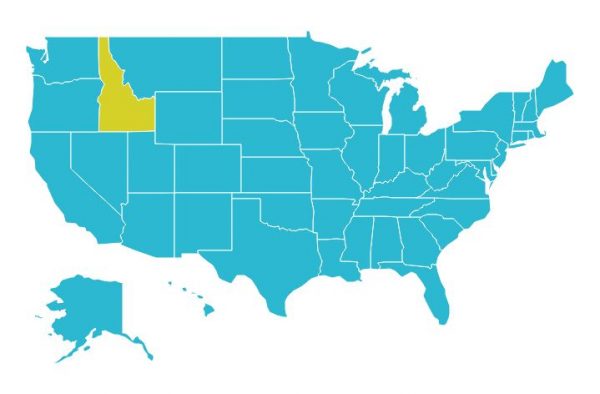 8. Idaho
Debt-to-earnings ratio for graduates: 0.42
Average debt for graduates: $17,319
Percent of loans delinquent/in default: 12.19%
Median annual earnings (bachelor's degree): $41,343
Median annual earnings (high school degree only): $27,114
Percent of population w/ bachelor's degree or higher: 27.6%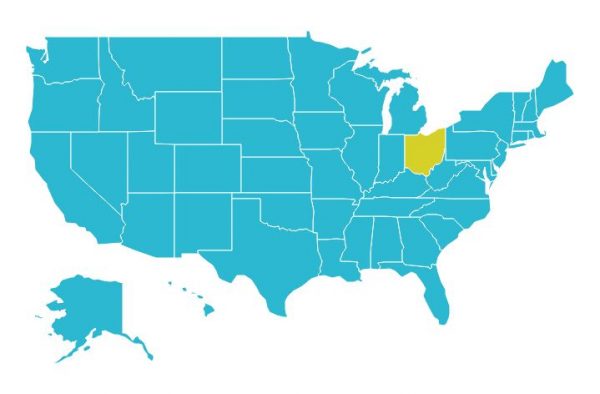 7. Ohio
Debt-to-earnings ratio for graduates: 0.42
Average debt for graduates: $21,309
Percent of loans delinquent/in default: 13.49%
Median annual earnings (bachelor's degree): $50,830
Median annual earnings (high school degree only): $30,230
Percent of population w/ bachelor's degree or higher: 27.5%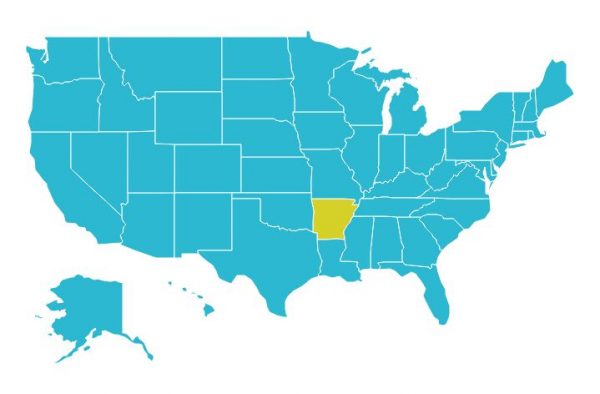 6. Arkansas
Debt-to-earnings ratio for graduates: 0.42
Average debt for graduates: $19,375
Percent of loans delinquent/in default: 14.44%
Median annual earnings (bachelor's degree): $45,963
Median annual earnings (high school degree only): $26,629
Percent of population w/ bachelor's degree or higher: 22.4%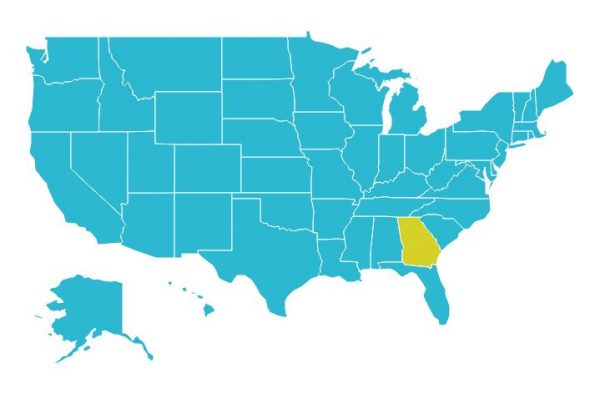 5. Georgia
Debt-to-earnings ratio for graduates: 0.43
Average debt for graduates: $22,033
Percent of loans delinquent/in default: 13.05%
Median annual earnings (bachelor's degree): $50,962
Median annual earnings (high school degree only): $27,706
Percent of population w/ bachelor's degree or higher: 30.5%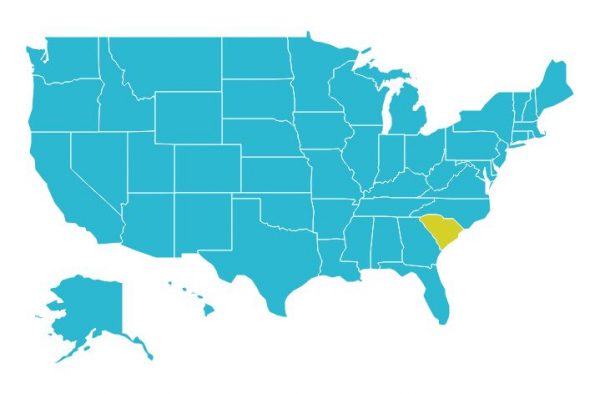 4. South Carolina
Debt-to-earnings ratio for graduates: 0.44
Average debt for graduates: $20,478
Percent of loans delinquent/in default: 13.91%
Median annual earnings (bachelor's degree): $46,083
Median annual earnings (high school degree only): $27,031
Percent of population w/ bachelor's degree or higher: 27.2%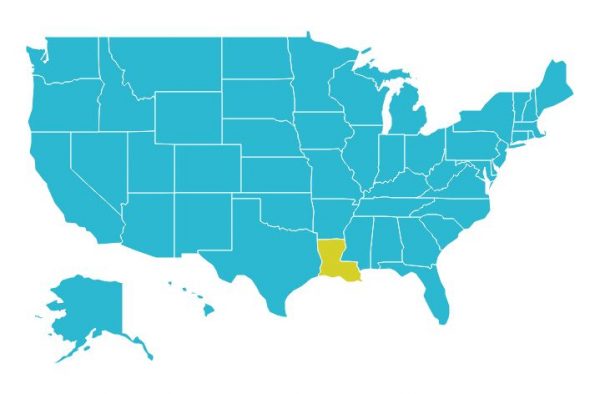 3. Louisiana
Debt-to-earnings ratio for graduates: 0.46
Average debt for graduates: $21,197
Percent of loans delinquent/in default: 13.37%
Median annual earnings (bachelor's degree): $46,163
Median annual earnings (high school degree only): $27,996
Percent of population w/ bachelor's degree or higher: 23.4%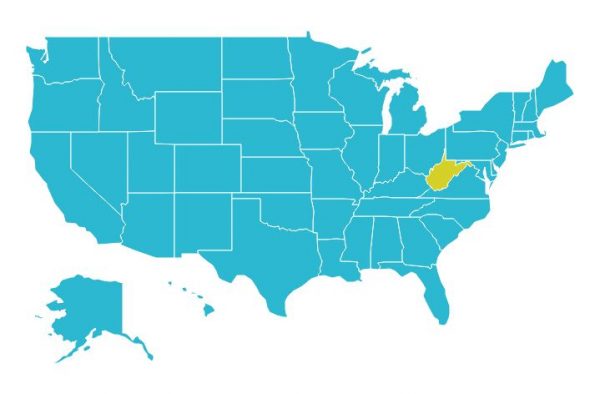 2. West Virginia
Debt-to-earnings ratio for graduates: 0.49
Average debt for graduates: $20,577
Percent of loans delinquent/in default: 16.38%
Median annual earnings (bachelor's degree): $42,318
Median annual earnings (high school degree only): $26,122
Percent of population w/ bachelor's degree or higher: 20.8%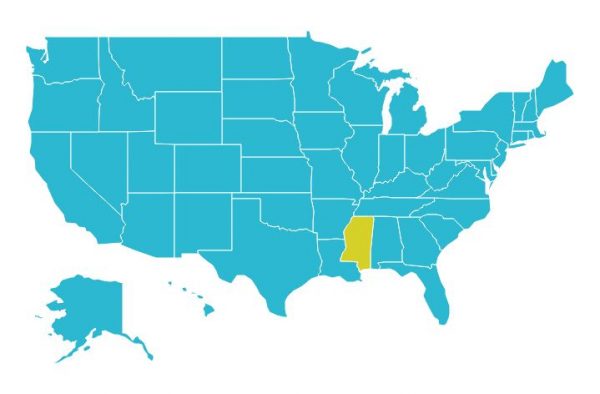 1. Mississippi
Debt-to-earnings ratio for graduates: 0.60
Average debt for graduates: $25,183
Percent of loans delinquent/in default: 16.84%
Median annual earnings (bachelor's degree): $42,130
Median annual earnings (high school degree only): $26,693
Percent of population w/ bachelor's degree or higher: 21.8%