As an active part of the San Francisco community, Credit Sesame used our knowledge of personal finance and credit to help high school students at Mission High School understand and learn more about their finances.
Credit Sesame was invited to teach two marketing classes at Mission High. Mission High School is home to the first marketing pathway, as part of the career technical education the institution adopted.
Our goal was to help students understand credit and how it works, so they can make better financial decisions.
Credit Sesame's marketing team was pleasantly surprised to find out many of the students were concerned about their credit at such a young age.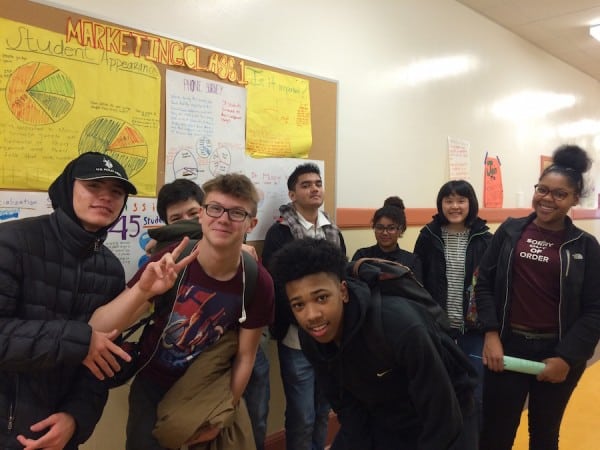 Credit Sesame's VP of Marketing, Stacy Wakefield, explained that we wanted to show the students the benefits of the marketing industry.
She said, "We think marketing is fun and we wanted to show the students how we make it fun. We hoped our enthusiasm would inspire them to pursue a career in marketing or finance."
We really wanted the students to benefit from all aspects of our lesson, so we created a friendly competition that would integrate both credit and marketing perfectly into their class lesson plan. Part of the challenge was for students to develop a marketing campaign for Credit Sesame. Students were given the following choices:
Create a short commercial or video ad

Write a song/rap/jingle

Come up with a Credit Sesame spokesperson or character

Create a display banner ad
Annie Yalon, the Academy Coordinator, was also happy with the students' efforts. She told us, "Career technical education aims to teach our students the most relevant industry specific experiences possible. I am very impressed by the project that Credit Sesame produced for our students."
Credit Sesame also plans on donating brand new audio equipment to Mission High School, in hopes of keeping programs like this one as progressive as possible.  
Please follow the link to our Facebook page and cast your vote for the best credit idea presented by Mission High students!
Vote here: http://bit.ly/1KdzMPt