Summary
Small business marketing budgets are a percentage of your total revenue
The percentage of revenue you spend on marketing depends on the size and growth trajectory of your business
How you spend that marketing budget is critical, especially if your budget is small
It might be the scariest question ever asked by a small business owner—how much should I allocate to my marketing budget? That's understandable. The idea behind owning a small business is to make money, not spend it. But there's truth to the old adage that you need to spend money to make money.
First, try and think of the marketing budget for your small business as an investment, not an expense, and remember that it's a necessary part of doing business. After all, without marketing, no one will know about your business product or service.
Second, there is a formula for building a marketing budget, and it's a great place to start when building your small business marketing budgets.
Small business marketing budgets by the numbers
The U.S. Small Business Administration (SBA) has a simple formula for calculating the average small business marketing budget – 2-3% of your estimated gross annual revenue for established businesses and 3-5% for a start-up business. If your total revenue is less than $5MM, the SBA suggests raising your marketing budget to 7-8% of estimated gross annual revenue. These percentages also assume a 10-12% profit margin built into your overall budget.
It's important to keep in mind that these figures are just a starting point for your marketing budget. The final percentages depend on a number of factors.
Industry
How you build a marketing budget and how you spend it depends entirely on your industry and how you plan to build your business. Are you looking for sales leads? Do you need brand awareness of your online business? Or are you looking for actual foot traffic? Marketing efforts for sales leads and foot traffic might cost more than a small digital campaign for brand awareness. It helps to know how your competition is marketing their small business before making decisions on how much to spend on your marketing budget.
Size of your business
The size of your business will definitely impact your marketing budget, simply by way of your projected gross revenue. Smaller businesses will need to spend less on marketing tools, but that doesn't mean they will be less effective. In the days of digital advertising on social media and other outlets, advertising doesn't have to be expensive, and a $500 marketing budget can go a long way.
Growth stage
Last but certainly not least, small business owners need to consider where the business is in the growth cycle. If your marketing is successful, as you hope it will be, can you handle up to 150% growth year-over-year? If the answer is yes, then move forward with the recommended marketing budget percentages. Should you only be able to grow in smaller increments, you might want to pare down your small business marketing budget so that it's in line with your growth potential.
How do I allocate my small business' marketing budget?
There's good news for small business owners these days—we live in the age of digital marketing, which means advertising your small business is much more targeted and much more affordable than ever. In years past, business owners and marketers had to make some educated guesses on where to find an audience. Now, with innovations in ad technology, business owners can be very specific about who they target with advertising.
Digital Marketing
As mentioned, digital marketing is one of the best ways to advertise any business, and it's especially helpful for small business owners. Most digital campaigns automatically track spending, leads generated, and help calculate your Return on Investment (ROI). And tracking your marketing budget through ROI is essential. It will help you make adjustments to your spending as often as monthly to make sure you're using your precious marketing dollars effectively.
There are four types of digital spending, according to this helpful blog post by Yelp for Business.
Social media
72% of adults in the U.S. use some form of social media platform, and on average spend up to two and a half hours a day on those platforms. That's a lot of people spending a lot of time online, but you won't have to pay to reach all of them. These social media platforms are perfect for small business marketing budgets. Business owners can target very specific audiences based on consumer behavior and previous purchases, using smaller marketing budgets, and target exactly the kind of customer you need. These advertising capabilities are available on most social media outlets, including Facebook, Instagram, Twitter, LinkedIn, and YouTube.
Paid search
When looking for a small business or service, most consumers start with a search on Yelp or their favorite search engine, typing something like "emergency plumbers near me." If you are a plumbing business using paid search, your business could be the first one that comes up in the search – because you paid for it to be there. You can target by audience, just like social media, but you can also target using keywords and phrases.
Native advertising
Native advertising is more complicated, but can be used for brand building and awareness campaigns. Formerly called "advertorials" or "special advertising sections," native ads are usually articles written with the sole purpose of bringing awareness to your small business, in partnership with a digital or print media company. They are great for building trust with your business, but can be expensive to produce and ROI is harder to gauge.
Paid Display
The traditional standard of digital advertising, paid display ads are the banners and buttons you see on most websites, from news sites to personal blogs. They can be really inexpensive, which seems great for small business marketing budgets, but they also have a very low rate of engagement with consumers. These ads have been around long enough that most people have gone a little blind to them, and see them as intrusive and annoying.
Other marketing avenues
Digital advertising might be the most effective way to market your small business, but there are a few other avenues that could work for you, depending on your marketing budget size and your industry.
Email marketing
Email marketing is particularly effective for online businesses, as it can click through directly to your website or product information. And with more than 144 billion emails sent each day, it's still a great way to communicate directly with your customer base. For the most part, consumers have signed up to receive emails from you, so they won't consider them as spam. However, you do have to be mindful of how often you email your list and the quality of the offers included in the emails.
Branded merchandise
Putting your logo or brand on merchandise is extremely easy – and can be extremely expensive. Best for businesses who frequent trade shows or other very large gatherings of potential customers, branded merchandise can build an emotional connection between the customer and your business.
Television and radio advertising
The most expensive of all advertising venues, TV and radio ads are also the most traditional ways to reach consumers of your small business product or services. However, in addition to their expense, they are not as targeted as digital or email marketing. They do promise to reach a certain demographic through ratings, but it's not as fail-safe a measurement as the more accurate digital marketing measurements.
Your marketing budget for your small business should be fluid and adaptable, based on the results of your ROI tracking. As you create more gross revenue, you should also consider increasing your marketing budget, if your growth rate will allow it. Fine tuning your spending— both the amount and allocation of those dollars—will help you spend only on the things that are working for your small business, and keep the customers coming in.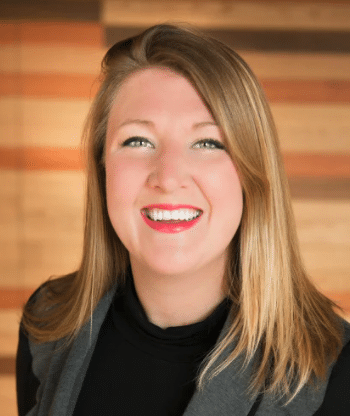 Article by Emily Washcovick, Small Business Expert, Yelp
As Yelp's Small Business Expert, Emily is responsible for building a thriving network of local business owners, operators and marketers through education and virtual events. Emily also hosts Behind the Review, a podcast from Yelp and Entrepreneur Media that gets the real-life story behind reviews through conversations with business owners and reviewers.