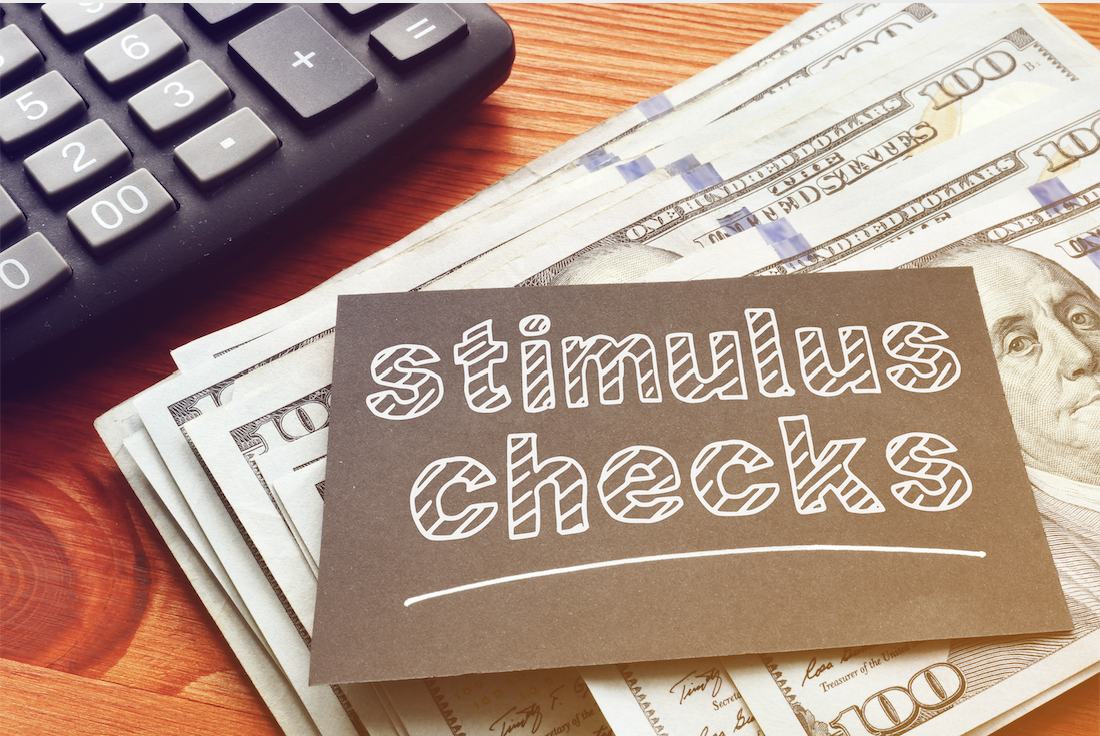 Summary:
President Trump

signed four executive orders

this weekend after Congress was unable to reach an agreement on the next stimulus package. 

A new round of federal unemployment benefits could mean an additional $400 per week, thought approval and timing has not yet been confirmed.

Other potential relief actions include a payroll tax holiday, student loan payment deferments, and updates on eviction moratoriums.

A second stimulus check could be possible, but not yet confirmed.
Since Congress has been deadlocked with their agreement on another stimulus package, President Donald Trump signed four executive orders to attempt to help those who are still unemployed due to the pandemic. 
It's not completely clear yet when or if these benefits will begin, but we've answered the biggest questions below with what we know so far. 
Would you qualify for an additional $400 per week in unemployment benefits if this order passes?
Under the CARES Act, those that were unemployed due to the pandemic were receiving an additional $600 per week in federal unemployment benefits, on top of the states' unemployment benefits. However, this benefit ended at the end of July. 
This executive action from the president would renew this additional unemployment benefit at a reduced rate of $400 per week, with the federal government paying $300 per week and the states contributing an additional $100 per week. 
The federal portion, if approved, would come from the Federal Emergency Management Agency's (FEMA) Disaster Relief Fund and would be  expected to last until December 6, unless federal funding runs out. However, the governors of each state must each approve to pay their portion. Many states may face a challenge in paying their portion because they are already short on funds as a result of the vast amount of unemployment benefits already issued.     
At this time, we don't know whether you can expect to start receiving the extra funds (if you qualify) and whether or not it would be retroactive from the end of July. 
Are there new protections against evictions? 
According to The Washington Post, the latest national moratorium on evictions doesn't actually ban evictions. Instead, it asks the Centers for Disease Control and Prevention Director, Robert Redfield, and Health and Human Services Secretary, Alex Azar, to determine whether or not a moratorium on evictions is required. 
Is it true that I don't have to pay my student loans for the rest of the year? 
President Trump's latest executive action includes a plan to defer student loan payments through the end of the year and waive interest as well. If it passes, this only applies to federal student loans.
If you have student loans with private lenders and are seeking payment relief, we recommend that you reach out to your lenders directly to discuss your options. When you reach an agreement, make sure you get it in writing as well so there is a record of your discussions. 
What is a payroll tax holiday and how can it help me? 
Typically, businesses and their employees split the Social Security tax. Under this executive order, a payroll tax holiday means that businesses would still need to pay their portion, but employees making less than $100,000 per year would get to keep that money in their own paychecks. The employee payroll taxes that are deferred won't incur any penalties or interest. 
While that helps put some extra money in Americans' paychecks now, a deferment means there is the chance that the taxes would have to be paid back at the end of the year.

Will There Still Be Another Stimulus Package?
Right now, the House and Senate are miles apart on an agreement. It is still possible that they will pass another stimulus package, but we do not know the timing of that. 
In May, the House of Representatives passed a $3 trillion relief package named the HEROES Act, with the acronym HEROES standing for Health and Economic Recovery Omnibus Emergency Solutions. The bill, which has not yet been approved, includes a stimulus check for up to $6,000 per household or up to $1,200 per individual, and extends the $600 per week unemployment benefit from the Federal government through January 2021. 
The Senate introduced their own $1 trillion relief bill called the HEALS Act, which stands for Health, Economic Assistance, Liability protection and Schools Act. 
To date, however, neither bill has been approved. 
Will you qualify for a second stimulus check (if there is one)?
At this time, we don't know the exact qualifications for a second stimulus check or for any other potential benefits that may be in another stimulus package. There has been some talk that a second stimulus check may be smaller than the first one, but others want the stimulus check to actually be more money.  
Some sources believe that the Senate's stimulus package will require your annual income to be less than $40,000 per individual to qualify, versus $75,000 per individual under the CARES Act.  
What if I still haven't received my first stimulus check? 
Are you still waiting on your first stimulus check (if you qualified)? The Internal Revenue Service (IRS) began depositing stimulus payments for millions of Americans the week of April 13. If you have not yet received your payment and believe you are eligible, it's not too late. You have until October 15th to get your check, and you can learn more here. 
We'll keep you updated!
We will continue to update this information as we learn more details, so please check back in with us. 
This article is for informational purposes only and should not be relied on as financial advice.
Join The Discussion
Become a vital part of the SesameThrive community and share your experiences and insights.
You can trust that we maintain strict editorial integrity in our writing and assessments; however, we receive compensation when you click on links to products from our partners and get approved.
Published August 10, 2020
Related Links