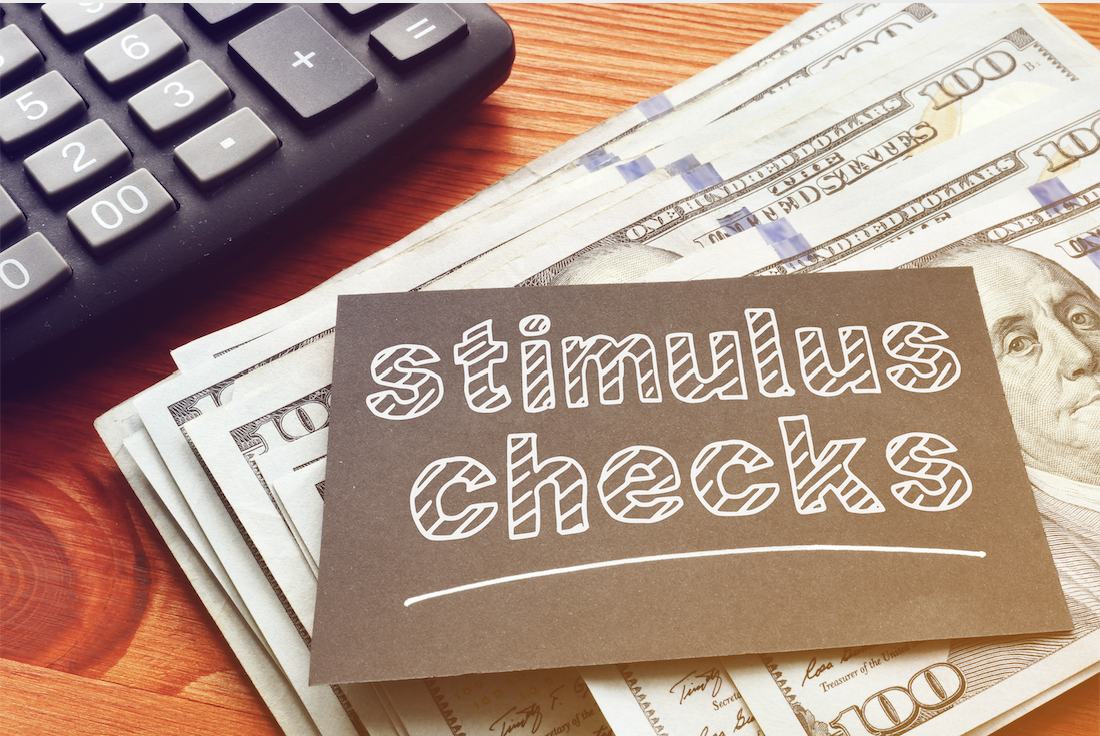 Summary
A second stimulus check is possible, but not yet confirmed. 

Qualifications have not yet been determined.

New stimulus checks may be less than the first one.
If you qualified for the original stimulus package, which was called the CARES Act, chances are you have already spent that money. The clock is ticking on the additional unemployment benefit of $600 per week, which ends in July. Will you receive a second stimulus check? As of this date, this is what we know – and don't know.
Will there be a second stimulus check? 
In May, the House of Representatives passed a $3 trillion relief package named the HEROES Act, with the acronym HEROES standing for Health and Economic Recovery Omnibus Emergency Solutions.  The bill includes a stimulus check for up to $6,000 per household or up to $1,200 per individual, and extends the $600 per week unemployment benefit from the Federal government through January 2021. To date, however, the Senate has not moved on this bill.
As of now, the additional $600 per week unemployment benefit expires at the end of this month and the initial stimulus checks have most likely been spent.

While we cannot confirm that there will be a second stimulus check, it's likely that there will be. Senate Majority Leader Mitch McConnell said earlier this week that "We shouldn't lightly add more to the national debt, but I'm predicting that we will have one more rescue package, which we'll begin to debate and discuss next week." McConnell also said "we are looking at another direct payment."
Other options on the table include:
Will you qualify for a second stimulus check (if there is one)?
At this time, we don't know the qualifications for a second stimulus check or for any other potential benefits that may be in another stimulus package. There has been some talk that a second stimulus check may be smaller than the first one, but others want the stimulus check to actually be more money.  
Some sources believe that the Senate's stimulus package will require your annual income be less than $40,000 per individual to qualify, versus $75,000 per individual in the CARES Act.  
We simply don't have more information at this time nor do we want to speculate further.
When will you receive a second stimulus check? 
If you are one of the nearly 50 million people unemployed due to COVID-19, you most likely want the check to be deposited sooner rather than later. The Senate returns on Monday, July 20th and is hoping to approve a stimulus package before they recess again August 7th through September 7th. 
If the Senate and the House can pass a new stimulus package by August 7th, the IRS could potentially send stimulus checks to your bank account for direct deposit by August 26th, if not sooner. Since the IRS already has its system in place from the CARES Act, you could receive a check sooner this time. 
We'll keep you updated!
We will continue to update this information as we learn more details, so please check back in with us. 
This article is for informational purposes only and should not be relied on as financial advice.
Join The Discussion
Become a vital part of the SesameThrive community and share your experiences and insights.
You can trust that we maintain strict editorial integrity in our writing and assessments; however, we receive compensation when you click on links to products from our partners and get approved.
Published July 17, 2020
Related Links