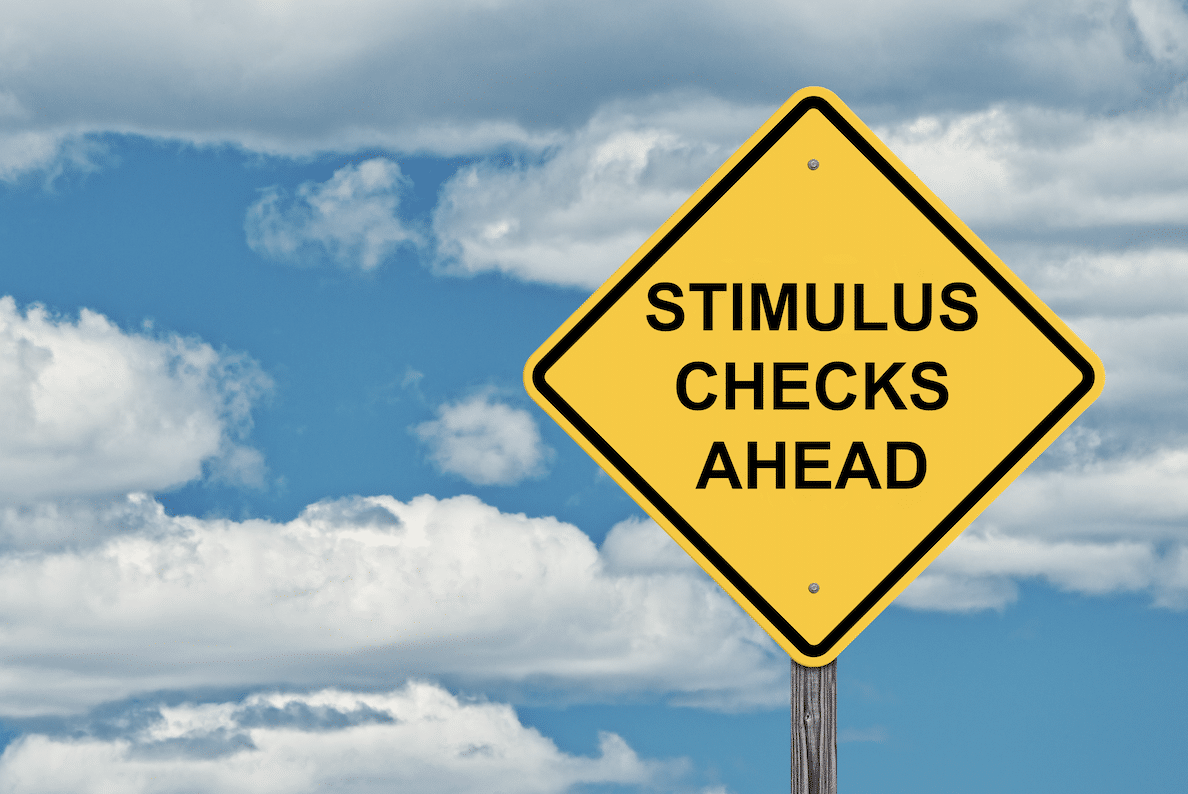 Summary:
Congress passed a bill for additional COVID-19 relief on December 21, and the President signed the bill on December 27. 

Similar to the CARES Act, the new $900 billion relief package includes direct payments (stimulus checks), federal unemployment benefits, rent protection, and PPP loans for small businesses.

In the current bill, consumers could receive stimulus payments up to $600 per person—depending on income—and $600 per dependent. However, this could change depending on 

If you're unemployed, you could receive an additional $300 per week in federal unemployment benefits under the new relief package.
The federal government has reached a deal for another COVID-19 relief package. The $900 billion bill currently includes direct payments (also known as stimulus checks), additional unemployment benefits, rent protection, and financial assistance for small businesses, among other items.
Here's what we know so far about the benefits.
Stimulus Checks
Those who earn under $75,000 could receive a one-time stimulus check for $600, and couples who earn under $150,000 could receive a one-time check for $1200. Those with dependents could receive an additional $600 per child. Those who filed as "head of household" and who earned $112,500 or less will also get $600. 
If you earn between $75,000 and $99,000, you will likely receive a smaller check. And those who earn more than $99,000 likely won't receive any stimulus payment. 
If you made less money in 2020 than you did in 2019, there should be a way for you to claim this money in the form of a refundable tax credit when you file you 2020 taxes.  
To estimate how much your check could be, check out our stimulus payment calculator.
Receiving your stimulus payment from the IRS
As with the last stimulus check, most people do not need to take any action. The IRS will calculate and automatically send the stimulus payments to those who are eligible.
If the IRS has your banking information on file from your last tax refund, your payment will be deposited directly into that account. 
Eligible recipients who do not have a bank account on file with the IRS will receive a paper check or pre-paid card. If you want to set up direct deposit, we'll keep you updated on the forms to do so when they're live. 
It is unclear how you will receive payment if you obtained your refund on a debit card that was provided by your tax preparer. It is best to call your preparer for information.
The IRS has already started distributing the payments, beginning with those who have direct deposit information on file. You can track the status of your payment here.
Federal Unemployment Benefits
Lawmakers agreed to extend unemployment benefits for those affected by the pandemic. Reports say that this new bill includes federal unemployment benefits through the middle of March and are expected to be $300/week. In addition to those who lost their jobs, this benefit will also go to those who are part of the gig economy and those who are self-employed. 
Help for Renters 
The eviction moratorium, which was slated to end at the end of this month, has been extended through January 31st.  The bill includes $25 billion to help individuals pay their rent. This is also meant to help provide income to landlords, especially those that rely on rent as income and to pay mortgage. 
PPP Loans for Small Businesses
Another round of PPP (Paycheck Protection Program) loans for small businesses are also included in this bill to the tune of $284 billion.
The bill also includes aid for the airline industry, vaccine distribution and more.  
We'll keep you updated!
We will continue to update this information as we learn more details. If you have any questions, please comment below or tag us on social media @creditsesame. 
This article is for informational purposes only and should not be relied on as financial advice.
Join The Discussion
Become a vital part of the SesameThrive community and share your experiences and insights.
You can trust that we maintain strict editorial integrity in our writing and assessments; however, we receive compensation when you click on links to products from our partners and get approved.
Published December 21, 2020
•
Updated: January 6, 2021
Related Links