Credit Sesame surveyed 500 consumers to find out how they plan to pay for holiday expenses this year. Most people (43%) said they would rather use cash than credit cards for holiday purchases. This is in line with our previous survey that showed the people (in particular, Millennials) are adverse to using credit cards.
People tend to spend less with cash
As most of us have experienced at one time or another, when the cash is gone (from the checking account, the savings account, the envelope, your wallet or pocket) you just can't spend any more.
The Credit Sesame survey found that the majority of people do want to use cash. Nearly 40% of respondents create a holiday budget and stick to it. It's those consumers who don't have cash for holiday spending or already carry high balances on their credit cards who tend to get into debt troubles after the holidays.
"Many people simply swipe more on a credit card especially when they don't have the cash," says Ellie Kay, family finance expert and author of 15 books including her latest, "Lean Body, Fat Wallet."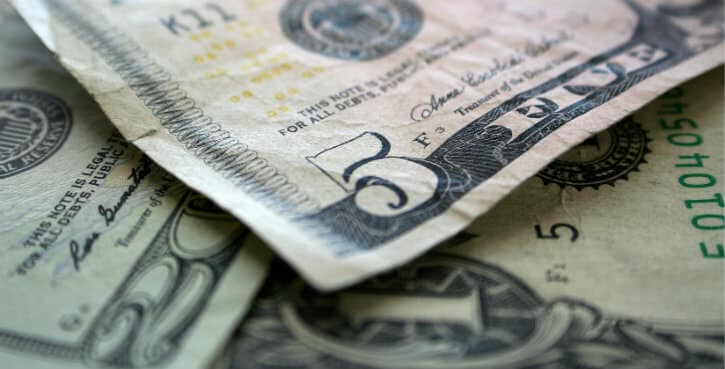 These are the same roughly 14% of survey respondents who said they would either put their holiday shopping on a credit card and pay it off over time or pay for holiday items they couldn't afford using a credit card. Additionally, our survey found that 32% of respondents don't even set a budget, and 20% typically exceed the budget they set.
"If you have high balances on your credit cards already, then sticking to cash and spending less on the holidays overall can protect you from more debt and protect your credit score from taking a further hit by running your balances even higher," says Jeff Richardson, spokesperson for Vantage Score Solutions.
Our experts say if that's you, or if you're like the 17% of respondents who said they would buy themselves a holiday gift regardless of their holiday budget, you might want to stick to a cash spending plan.
One major concern is whether you plan to apply for a mortgage during the 2017 spring time home buying season. If you currently carry balances that represent more than 30% of your credit limits, you don't want to charge holiday expenses that you cannot pay off the next month. If you do, your credit score will go down, advises Bruce McClary, vice president of communications for the National Foundation for Credit Counseling
Store credit card temptations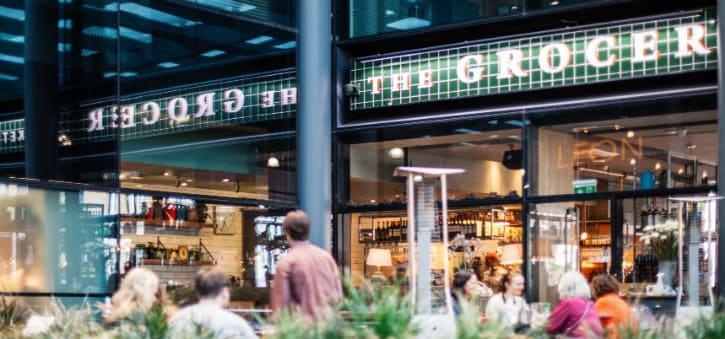 You'd have to live under a rock to miss the fact that store credit card offers ramp up at this time of year.
"Retailers are all out pitching you at the register to save 20% on today's purchase," says McClary. "But, those savings get eclipsed by the credit card interest rate if you carry that balance beyond the one month. [The store card rate is] typically around 29%, which is much higher than the current average bank credit card rate of 15%."
That could lead you to pay substantially more for the things you buy if you carry a credit card balance and pay interest on your holiday purchases. McClary says retailers purposely pitch you the reward before talking about the nuts and bolts of how the card works, including the interest rate and whether the savings offered are only for that one day's purchase.
McClary says retail cards are often easier to get, and that consumers with stellar credit don't get better promotions or a better interest rate than those with poorer credit.
Remember, many regular bank cards with rewards offer 5% cash back during the entire holiday quarter (which already began), not just a percentage savings for one purchase. So, the savings gained by opening a store card tends to be most worthwhile for a big ticket item purchased by someone who can afford to pay off the entire balance before interest is charged.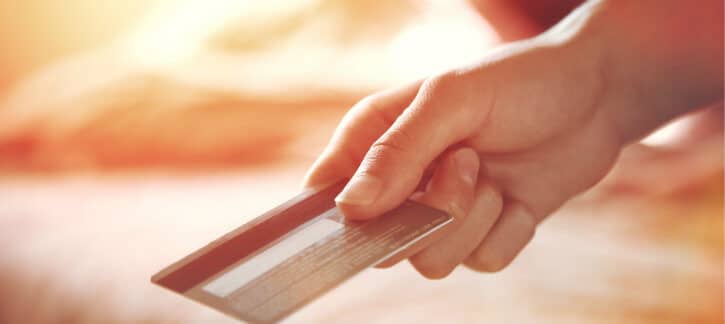 "It's common to get in over your head, especially when a lot of credit cards offers are coming in the mail and at the register in every store," said Richardson. "Be careful so you do not get yourself to the point where holiday purchases will take you several months to pay down or not at all."
When credit cards work for you
Shoppers who pay balances in full, such as the 22% of respondents to the Credit Sesame survey who use a credit card and pay it off the next month, are in the best position to use credit cards for the holidays.
"Those in a solid financial position who are prepared to pay balances off entirely get the points and rewards for just about anything they charge and they don't worry about the stress of a holiday debt hangover," says McClary.
Kay adds, "Using a credit card may offer you greater protection with extended warranties, or give you options for returns or damaged/defective products. Using a debit card (cash equivalent) doesn't offer those protections."
Use tech to manage your holiday spending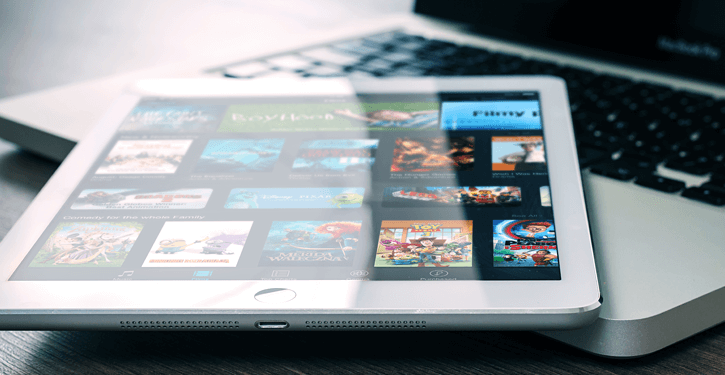 Maybe you're familiar with savings apps for price-checking, deals and coupons. You can also use apps to create and stick to your holiday spending plan or budget. Kay says Mint.com and its app allows multiple users to check in on spending so everyone stays on track. Christmas List Snowball is an app that helps track spending for the holidays. The Holiday Planner Lite app helps track all holiday spending including gifts, travel and food.
Even simpler, McClary suggests that you set up automatic calendar reminders to ping you every time you should look at your budget (say twice weekly, for example) or to alert you when your payments are due or remind you of your spending or saving goals.
"The hardest part is establishing a healthy financial habit you can work into your daily routine," said McCLary. "But there's a real payoff in that there's an actual financial reward at the end for managing your holiday spending without racking up debt."
Paring down that holiday list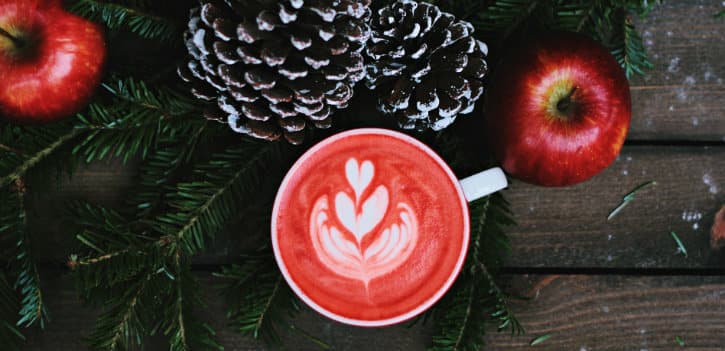 "We kept our family of seven kids on track by limiting their expectations," says Kay.  "We told them we were only spending XX amount on each person and they needed to limit their request to three gifts that fell within that budget."
Kay also advises re-strategizing your gift list into three categories:
Store-bought gifts
Homemade goodies
Cards
"There are people on your gift list that should have been moved to the card category long ago," she says.  She suggests using Pinterest to find fun and creative ways to create homemade gifts and cards to help keep you on budget.
From personal experience with his own young son, McClary says, "Buying the latest toy now is not worth missing a credit card payment later. Presents are fairly fleeting when there are so many other ways to enjoy yourselves over the holidays."