Money under the mattress loses value over time. Money in a bank savings account doesn't perform much better. You know growing your savings is a big part of good financial health, and that you need to protect at least some of your funds from investments that come with higher risk. CDs are a great financial tool since they can help you protect your savings and earn better than average interest rates with little or no exposure to risk.
CD Account 101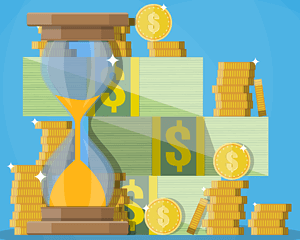 A certificate of deposit is commonly referred to as a CD, and also sometimes known as a share certificate. It is a low risk alternative to a bank savings account. For a CD, you choose an amount you'd like to save (usually subject to a minimum) and a term length (subject to options offered by the institution). The money is essentially locked out of reach for that amount of time (you can access it but will usually pay penalties).
As a reward for your commitment, you'll earn interest rates significantly higher than the rates offered on savings accounts. Typically, longer terms offer higher returns. Banks (including online banks) and credit unions are good places to look for more information about available CDs.
Some consumers are nervous about stashing a large chunk of cash in a place where it cannot be easily accessed. For these consumers, laddering is a popular strategy. Instead of investing $10,000 in one 5-year CD, for example, you might split the money between five accounts with different term lengths: 1-year, 2-year, 3-year, and so on.
When the 1-year account matures, you can reinvest the money in a new account with a longer term. The end goal is to reach a point where the total amount is invested in assorted long-term accounts that earn the highest rates available, but on different timelines. If an account matures every year, you'll regularly have access to funds at no penalty.
What Are the Pros and Cons of CDs?
The main advantages CDs offer are security and returns.
Look for a CD deposited with an FDIC- or NCUA- insured institution. Not all CDs are sold by a federally insured bank, and the FDIC does not insure brokers (many reputable brokers deposit funds into federally insured accounts, but it's up to you to vet the broker). A CD offered by an insured bank is an investment that is safer and more predictable than the stock market, especially in the short term.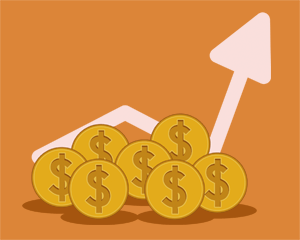 Interest rates for CDs are notably higher than most typical bank savings accounts. Around the time this article was first published, November of 2016, a 1-year CD may net 0.95%-1.30% APY (annual percentage yield). Top national 5-year CD rates are currently around 2.27%. In contrast, many bank savings accounts pay 0.01% to 0.15%.
CDs also come with a wide range of options. You can find terms as short as three months, and minimum deposit requirements under $1,000. If the thought of locking money out of reach leaves you jittery, try a short-term product. Some institutions even offer penalty-free CDs (more on that later).
The main drawback of a CD is that you sacrifice liquidity for higher returns. You sign on for a particular term when you open the account. If you withdraw funds, even only a portion, before the term is complete, you'll likely have to pay a penalty. Typical penalties are three to six months' worth of interest; some institutions charge a flat fee instead of or in addition to this penalty. In some cases, the institution will dip into your principal to cover the penalties, leaving you with less than your original balance.
A CD's fixed return rate can be either a pro or a con, depending on the wider financial market. If bank interest rates are low or drop, for example, you stand to earn more from a CD. CDs may not keep up well with rapid inflation, though, which could put you at a disadvantage at the end of a longer term.
Top CDs to Investigate
Best Penalty-Free CD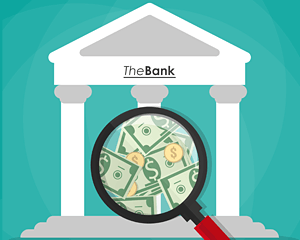 Ally Financial makes a competitive offer to people who want their CD to come with an "emergency eject" button. Their 11-month term, No-Penalty CD comes with an APY that varies based on the opening deposit amount and varies by state and there are no monthly maintenance fees. You can withdraw the full balance plus interest with no penalties at any time after the first six days of funding the CD. Ally offers automatic renewal if you choose to leave the money in the account at maturity.
Best for High APY Rates
If you know you can commit for the long haul, Capital One has a strong 60-month CD with no minimum deposit. Penalties apply if you withdraw funds early. If you've got cash to stash until the end of 2023, this may be an option to consider.
Live Oak Bank offers strong APY rates for some shorter CD terms that may be attractive to a consumer who wants to ladder CDs.
The minimum deposit at Live Oak Bank is $2,500, and you'll need to open a bank account to open a CD. There are no fees for monthly maintenance, or for doing online banking.
Best for a Trial Run
If you want to dip your toe in the CD investing waters, Discover offers plenty of short-term options, including 3-month, 6-month, 9-month, and 12-month terms. The minimum deposit is $2,500.
HSBC may also be an attractive option for a short-term CD, online CDs were available for a 6-month term. The minimum deposit is only $1,000, which may be a good option for people who need to keep more liquid funds on hand.
Other available rates for online CDs include a 12-month term and a 24-month term. If you're hoping to try out an online CD to see if it's a good fit for you, try a 6-month term with HSBC and switch to a bank that offers higher rates when you're ready to commit to a longer term to net higher yields.
Editor's Note: Rates and terms are subject to change, so please check with the financial institution directly.