2008 was years ago. The housing market is supposed to be better now, right?
That may be true for the U.S. as a whole, but not for many individual Americans. The 2016 U.S. foreclosure rate was at a 10-year low, but nonetheless, about one million homes were in foreclosure according to RealtyTrac.
My husband and I count ourselves among those unlucky homeowners. While we aren't in a full foreclosure per se, we just completed a deed in lieu of foreclosure with our mortgage company.
What that means is that we're giving our house back to the bank voluntarily in exchange for being released from the mortgage. This was our best option after we were unable to sell the house despite trying for more than two years. Our house eventually needed a $35,000 repair that we couldn't afford, and we couldn't rent it for an amount sufficient to at least cover the payment. Unable to pay our own rent and the mortgage and repairs, we finally couldn't afford to keep the home.
It sucks right now, but it's not the end of the world. If you're facing a foreclosure or a deed in lieu of foreclosure, you can even use this opportunity to come back stronger than you were before.
I'll show you how.
How a Foreclosure or Deed in lieu of foreclosure Will Affect Your Credit Score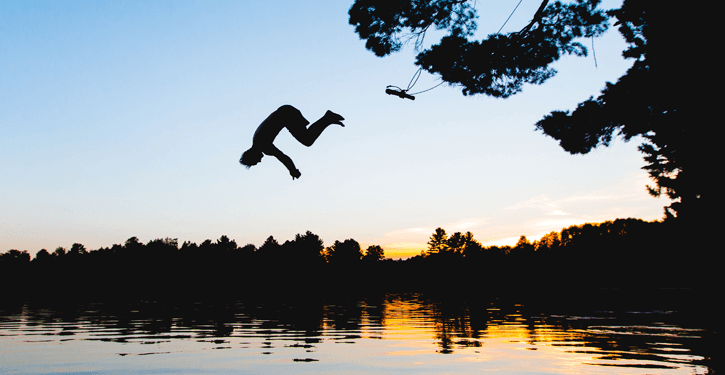 Let's get the bad news over with. Your credit score will drop— a lot.
How far it drops depends on a couple of things:
Your credit score before the event
The type of mortgage settlement (foreclosure, deed in lieu of foreclosure or short sale)
Someone doing a foreclosure can expect their credit score to drop 85 to 160 points or more, depending on their starting credit score. For a deed in lieu of foreclosure, your score can drop 50 to 125 points or more, again depending on your starting credit score.
Unfortunately, the higher your credit score before the event, the more it will fall. This might be the only time when you'd be thankful to have a lower credit score.
My husband's credit score dropped from 798 to 687—a drop of 111 points. The mortgage was in his name so luckily I was spared from this fate.
While this hurts now, it's temporary. This derogatory event will stay on your credit report for seven years, but your score can start the climb back up almost immediately. Seven years is a long time, but you can use this time to your advantage.
How to Come Back Stronger From a Foreclosure Or Deed In Lieu Of Foreclosure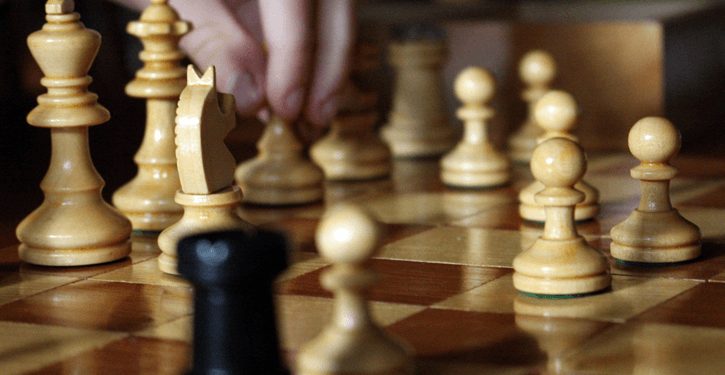 You'll need a basic strategy to come back from a foreclosure or deed in lieu of foreclosure. Here is a step-by-step approach:
1. Request copies of your official credit report
Once you're sure that the foreclosure or deed in lieu of foreclosure has been reported (look for a huge score drop when checking your Credit Sesame account), request copies of your official credit report from each bureau. You can do this for free once a year at www.annualcreditreport.com. Make sure that the dates are accurate, that no late payments are recorded (if you did pay everything on time), and that the type of mortgage settlement is recorded correctly. If not, you can dispute the information with the credit bureau.
2. Check your Credit Sesame account to see how else you can improve your credit score
When you log into your Credit Sesame account, you'll see a My Credit Analysis section next to your score, with a grade for each credit factor. If you have anything less than an A in a particular area, you can work to improve it. Here are some things you can do:
Payment history – Make sure you don't miss any payments by setting up automatic payments on all of your accounts.
Credit usage – Don't rack up any more charges on your existing credit cards if you can help it. Work as hard as you can to pay down your debt (especially credit card debt). You can also request increases on your existing credit lines, which will reduce your credit usage and boost your score (keep in mind that a credit limit increase request results in a hard inquiry, which can cause a temporary dip in your score).
Credit age – Avoid opening any new accounts if you can help it. Keep your oldest accounts open if possible, and consider closing a younger account that you're not using.
Credit inquiries – Avoid applying for credit unless you absolutely need it. Each inquiry has the potential to lower your score by a few points. You'll recover from the hit within a year, but the inquiry stays in your file for two years. If you need to shop around first, try to start with quotes from companies who offer soft credit pulls. Also, if you're shopping for a mortgage, student loan or car, do your rate shopping within a two-week time frame and all inquiries from that class of lender will be treated as a single inquiry where your score is concerned. (The rate-shopping window is between 14 and 45 days, depending on what scoring model is used to generate your credit score.)
3. Save up for your next home
You will not be eligible for a new government-backed mortgage until four years after the completion date of your Deed in Lieu of Foreclosure (two years if you can show extenuating circumstances). Even if you qualify that soon, you'll likely face sky-high rates, so your financial interests may be best served by waiting until the event falls off your credit report (seven years). Take this time to build up a cash reserve so that you can make a 20% down payment on your next home. That way, you'll immediately have significant equity in your home, you might get the lowest rate available, you'll have lower monthly payments, and you can avoid hefty required monthly PMI charges.
4. Plan out your homebuying process for next time
I don't know about you, but we made a lot of mistakes when we bought our home that later came back to haunt us, resulting in our own deed in lieu of foreclosure.
For example, we didn't have it properly inspected to reveal the massive repair issues. We also didn't put down a 20% down payment that may have enabled us to lower the listing price.
Use this time to identify your mistakes and make a plan so you don't repeat them in the future. You can bet that we're going to save up a 20% down payment for next time, as well as get the home inspected by a licensed inspector!
5. After seven years, check your credit report again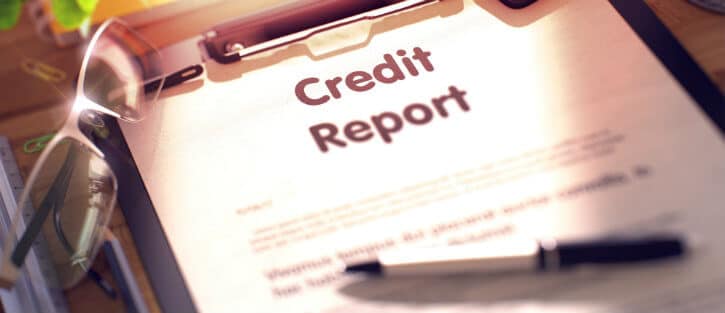 Your foreclosure or deed in lieu of foreclosure should drop off of your credit report in seven years' time. Make a mental note to check it later so you can verify that it did indeed drop off of your report. Your credit score should rise then, and you can start fresh as if it never even happened.
A mortgage settlement like a foreclosure or a deed in lieu of foreclosure isn't the end of the world. With the right foresight and planning, you can dramatically decrease the chances of it ever happening again, and come out financially stronger than you were before.