When you're ready to buy a home, getting a mortgage is one of the most important pieces of the puzzle. If you're a first-time buyer, you may not be familiar with how mortgage loans work. To help make the path to home ownership easier, Credit Sesame has broken down the details of mortgage basics.
What Is a Mortgage?
First things first, what's a mortgage? It's a loan that a bank or mortgage lender makes to you so you can finance the purchase of a home.
The mortgage loan originator is the person or institution that works with you, the borrower, to complete the mortgage process. Depending on how you decide to get a home loan, that could be a mortgage specialist at your bank, the mortgage lender itself or a mortgage broker. Brokers connect borrowers with lenders in exchange for a fee.
Certain programs are designed to offer mortgage assistance for first-time buyers. For example, the Federal Housing Administration and the USDA both offer low down payment loans to buyers who don't have a lot of cash to bring to the table.
Both programs take your credit profile into account when you apply for a loan.
Our mortgage guide explains just how much weight your credit rating carries in the mortgage process. The e-guide is free when you sign up for Credit Sesame today.
How Does a Mortgage Work?
A mortgage is a term loan. That means that you borrow money and make payments over a specific period of time. Many mortgages run for 15, 20 or 30 years, but the number can vary.
The interest rate will either be fixed (does not change) or variable (does change).
Your monthly payment on the mortgage is split between the principal, which is what you borrowed, the interest, private mortgage insurance if required, property taxes and homeowner's insurance. Property taxes and insurance are usually bundled into the loan payment, and the lender then pays the appropriate authority.
While you're making payments, the bank holds the title to the home. Once you've paid the mortgage in full, you own the home free and clear.
How to Get a Mortgage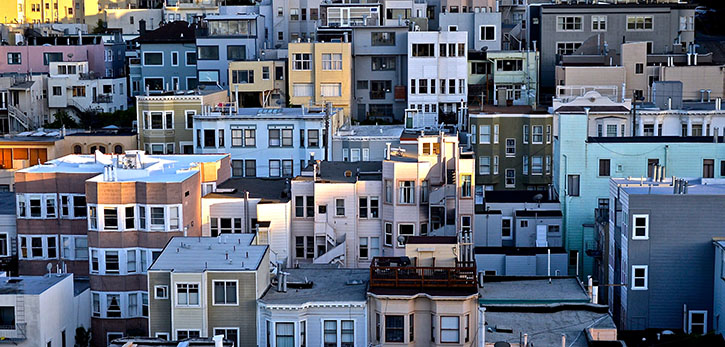 The mortgage process involves quite a few steps before you can officially call yourself a homeowner. Preapproval is usually the first one. This means the lender has checked your credit and income and offered a tentative approval for a specific loan amount.
Once you make an offer on a home, you move on to the formal application process. This is where the lender takes a deeper dive into your finances. For example, they'll consider things like:
How much you owe
How much of your income goes towards paying that debt each month
How much money you have in savings
That's just the tip of the iceberg. In our mortgage guide, we explore 12 different factors that lenders look for and why each one matters. All of these things come into play during the underwriting process. This is when the lender looks at your complete financial picture and decides whether or not you're qualified to get a mortgage.
Assuming you're approved, the last step is closing. At closing, you'll sign your name to the mortgage documents, making you legally responsible for repaying it. If you need mortgage help because you have questions, don't hesitate to reach out to your broker or mortgage banker. You don't want to sign on the dotted line without fully understanding what you're agreeing to.
Getting a Mortgage
Getting a mortgage isn't a cakewalk. You'll have to make sure your finances are in good shape first. For instance, your credit score needs to be high enough to qualify for a loan. You need to have enough income to afford a mortgage, along with your other debt payments. You usually also need cash for a down payment.
If the down payment is an issue, you could ask a relative to gift the money to you. The lender will want to see a gift letter for the mortgage, explaining who the money's coming from and verifying that it is in fact a gift. Just keep in mind that down payment gifts may be capped to a certain amount, based on the type of mortgage.
Besides those considerations, you also need to think about the mortgage terms and the mortgage APR. The APR or annual percentage rate determines what the cost of borrowing is on a yearly basis. The higher the APR, the more interest you will pay in the long run. Your APR is determined in part by your credit score. Generally, the better your score, the less you'll pay.
How to Get Approved for a Mortgage
Qualifying for a mortgage is no easy task, especially considering that federal laws have required lenders to tighten their guidelines in the years since the housing market collapse. If you want increase your odds of snagging a loan, here are a few of the most important steps to focus on:
Decide how much mortgage you can afford, based on your income and debt
Review your credit reports and credit scores
Dispute credit reporting errors when possible
Work on paying down your outstanding debt
Save enough cash for your down payment
Those are some of the do's you'll want to tackle before you apply for a loan. Take a peek at our mortgage guide to find out what mistakes to steer clear of so you don't tank your chances of getting a loan.
Types of Mortgages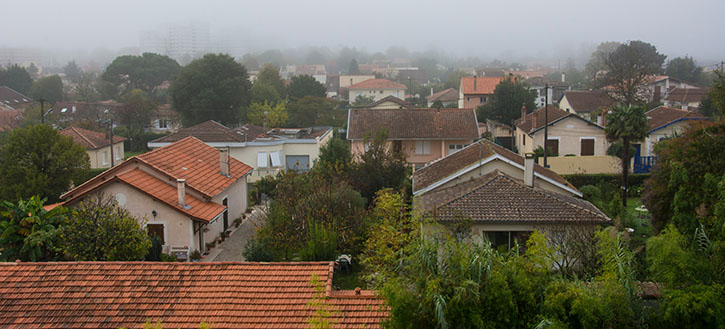 There are several different types of home loans to choose from and the mortgage requirements aren't one-size-fits-all. The mortgage solutions that fit one homebuyer's situation may be a complete mismatch for someone else. As you're weighing your mortgage options, it's important to consider the full scope of what each kind of loan entails.
Standard Mortgage
A standard mortgage, also called a conforming or conventional mortgage, is what most homebuyers get when they buy a home. This is a loan that adheres to Fannie Mae and Freddie Mac guidelines. These guidelines spell out how much you can borrow for a conforming loan and what down payment is required. This also sometimes called a qualified mortgage or QM.
Blanket Mortgage
A blanket mortgage is designed to let you purchase multiple properties at once. Blanket loans are typically used by real estate investors or developers who want to scoop up large tracts of land or several properties all in one go.
Wrap-Around Mortgage
When you take on a wrap-around mortgage, you're assuming responsibility for a mortgage that's already in place. Instead of going through a bank, the seller finances the home to you directly. You pay what's left on the original mortgage, along with any additional money owed towards the sale price. You're essentially paying two loans, each of which has its own terms.
Commercial Mortgage
Conventional or conforming loans are secured by the home you're buying. Commercial mortgages are secured by a commercial property, such as an office building or a storage facility. Unless you're planning to invest in a commercial property or developing one, you wouldn't look at this kind of loan to buy a home.
What Is the Difference Between a Mortgage and a Mortgage Note?
A mortgage and a mortgage note aren't quite the same thing. The mortgage is the financial instrument that you use to buy the home. It's what ties the property to the loan as security and gives the lender the right to foreclose if you don't pay. The mortgage note is simply your written promise to repay the loan.
Mortgage Down Payments
Generally, the industry standard for down payments is 20% of the purchase price. This is the amount needed to avoid paying private mortgage insurance (PMI), a special type of insurance that lets the lender recover any financial losses if you default on the loan.
If you can't hit the 20% down mark, there are some alternatives for putting up less cash out of pocket.
10 Down Mortgage
A 10 down mortgage means you're putting 10 percent down on the home. Instead of financing the remaining 90% of the purchase price, the lender may give you a first mortgage of 80% and a second mortgage of 10%. This is called a piggyback loan.
The first mortgage is usually a conventional loan while the second might be a home equity loan or home equity line of credit. Choosing a 10 down mortgage with a piggyback structure lets you avoid paying PMI.
3 Down Mortgage
A 3 down mortgage is a mortgage loan that only requires a 3% down payment. The Fannie Mae Conventional 97 loan is a 3 down mortgage. You put 3% down and finance the remaining 97%. This kind of loan may be good for someone who can't muster up a larger down payment but be aware, private mortgage insurance is required.
5 Down Mortgage
As the name suggests, a 5 down mortgage means you put 5% of the purchase price down. Like a 10 down mortgage, your lender may piggyback two separate loans to allow you to avoid the PMI requirement.
What Is a Mortgage Broker?
We touched on this earlier but a mortgage broker acts as a go-between between lenders and homebuyers. The mortgage broker evaluates your financials and uses that information to match you up with lenders that are going to be the best fit for your situation.
Mortgage brokers charge a fee for their services, but generally, it's the lender who covers it. The fee may, however, be passed on to you in the form of a slightly higher interest rate. You can reduce that rate by purchasing points, which we'll cover in just a moment.
Mortgage Broker vs. Bank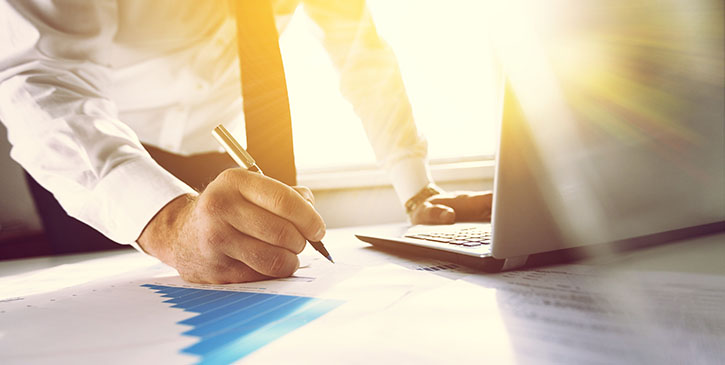 Going through a mortgage broker versus applying for a loan directly with a bank has its pros and cons. A broker has the ability to look at a broader range of loans, for example. The bank, on the other hand, may have a more limited range of options if they only offer certain types of mortgages.
Besides that, the fees you'll pay may be different. If you're not sure whether a broker or bank is best, it helps to look at what each one stands to cost you in the long run. You can do that by applying through multiple channels and comparing the Loan Estimate for each offer.
What Are Mortgage Points?
Mortgage points, also known as discount points, are a way to reduce the interest rate on your loan. You agree to pay the mortgage lender points at closing to get the lower rate. A point is equal to 1% of your loan amount, or $1,000 for every $100,000 you borrow.
Buying points can lower your rate, reduce your monthly payment and save you money over the life of the loan. Whether or not you should buy points depends on what you can afford to pay at closing and how long you plan to stay in the home.
Mortgage Modification
A mortgage modification means you and the lender work together to negotiate different terms for your loan, after you've completed the purchase. Mortgage modifications were introduced after the housing collapse to help underwater homeowners stay in the homes while making their mortgage payments more affordable.
Mortgage Bond
A mortgage bond or bond loan is a type of loan that's geared towards low- and middle-income homebuyers. These loans are offered by banks but they're tied to bonds issued by state and local government agencies. Generally, bond loans feature 30-year terms and fixed interest rates.
Mortgage Forbearance
If you've got student loans, you may be familiar with the concept of forbearance. This is a set period of time in which you can suspend your payments because you're experiencing a temporary financial hardship.
The same principal applies to a mortgage forbearance. This is different from a modification, since your loan terms don't change. Instead, you just get a break from having to make the payments on the loan while you get back on your feet.
Mortgage Laws & Rules: What You Need to Know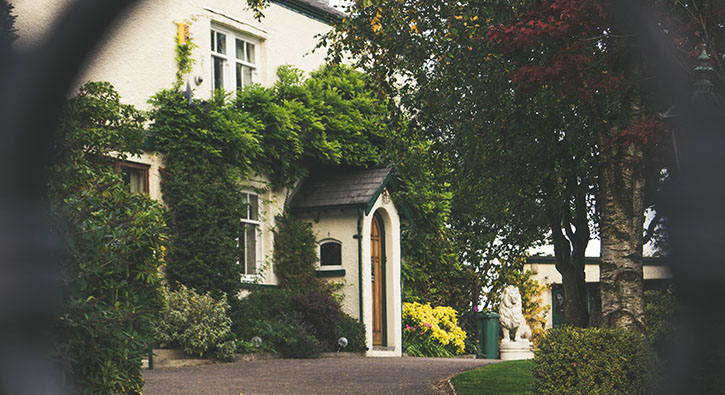 New mortgage rules seem to come out all the time and it's enough to make a homebuyer's head spin. To make understanding the various laws and rules easier, we've picked out some of the most important things you need to keep in mind.
Home Mortgage Disclosure Act
The Home Mortgage Disclosure Act (HMDA) dates back to 1975 and the Consumer Financial Protection Bureau (CFPB) assumed rule-writing authority for Regulation C of the Act in 2011. This Act specifies what information financial institutions are required to disclose about mortgages.
Getting a Mortgage After Bankruptcy
Getting a mortgage after filing bankruptcy isn't impossible but there are some rules as to how long you have to wait before you can do it. According to Fannie Mae guidelines, the mandatory wait period for a conventional loan is two years. For an FHA loan, it's reduced to one year.
Mortgage Servicing Rights
The term "mortgage servicing rights" refers to certain rights associated with the party that services a mortgage loan. That includes things like the right to collect payments, the right to withhold part of those payments in escrow for insurance premiums or taxes and the right to pass on principal and interest payments to the lender.
Mortgage Underwriting Process
The mortgage underwriting process has its own set of rules that lenders must follow before they can grant a loan. Fannie Mae and Freddie Mac set the guidelines for conventional loans. The Veterans Administration, FHA and USDA have their own underwriting rules for the mortgages they offer.
What Credit Score Is Needed for a Mortgage?
Unfortunately, that question doesn't have an easy answer because the minimum credit score you'll need to qualify for a mortgage varies from one loan to the next and from lender to lender. For example, a USDA loan requires at least a 640 credit score to qualify while you may be able to get an FHA loan with a score as low as 580. That's good news if you're looking for mortgages for poor credit, but there's a catch.
The lower your credit score, the more you may be expected to pay towards a down payment to offset the risk the lender is assuming. If you can't come up with the cash, you'll likely be on the hook for private mortgage insurance, which can inflate your monthly payments.
Keep in mind that those minimums mentioned earlier are set by the loan programs. The actual lender may look for a score that's higher before they'll be will to give you a loan. Our free mortgage market guide is an excellent resource for learning more about what matters most where your credit is concerned and how it affects your chances of getting a mortgage. Once you're done reading it, be sure to review our detailed guide on what's a good credit score.