This article is for informational purposes only and should not be relied on as financial advice.
Summary: 
Broker-owner of

KP Edgestone Realty

, Jeffrey Kagan, shares advice for homeowners and insights on today's housing market. 

If you are looking to buy a home, now might be time to do it because the interest rates are so low.
Refinancing can potentially save you hundreds of dollars each month.
If you are a homeowner, have you thought about refinancing your home to save money? Should you look at a home equity loan or is that too risky?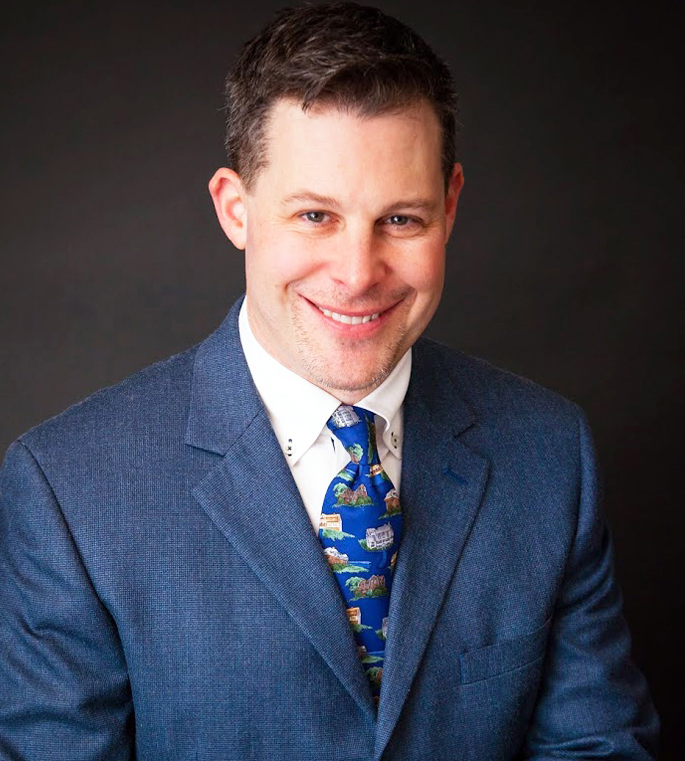 We sat down with the broker-owner of KP Edgestone Realty, Jeffrey Kagan, and asked him about the current real estate market and the impact of COVID-19.  Jeffrey also explained what homeowners should know and how they can take advantage of today's very low interest rates. Check out the Q&A below.
There are several reports that people are moving out of cities because of the pandemic. What are you seeing in NJ and NY? 
I have seen the same reports and I can tell you firsthand that they're true. People are moving out of the five boroughs, across the river to New Jersey and up north to Westchester and Rockland County. They're trying to get out of concentrated areas where you're likely going to find more cases of COVID-19.
I had a listing last month in Central Jersey, and we had 12 offers in three days. And more than half of the buyers were from New York.
Does it make sense for a homeowner, who is unemployed, to sell their home and downsize? Is this a good strategy?
It really depends on a lot of factors. Does the homeowner plan to buy something smaller? Do they plan to rent, or move in with family or friends? If they plan to buy a smaller home, it's extremely difficult to get a mortgage if you don't currently have a steady job or income. 
Same with rent. You're going to have to prove to a landlord that you have the ability to pay the rent. In most cases it's best to stay put. If you're having difficulty paying your rent or your mortgage, I recommend that you reach out to your landlord or lender immediately and talk about it. Don't wait. It will be a lot worse. You should talk to your lender about a loan modification or extension for payments before they become due. 
How can a homeowner take advantage of the low interest rates?
Right now buyers have a great opportunity to get a low interest rate. If somebody is looking to buy a home, now might be time to do it because the rates are so low.
Your real estate company is hiring in this economy.  What does this tell you about the industry during this recession?
We are hiring; we have been very busy since June. That's when it picked up significantly. Sellers were originally holding off on listing their homes due to the pandemic. Right now, it's a seller's market. It's very busy for realtors because we are getting many listing opportunities. Almost every offer we have from a buyer is going over asking price. It's supply and demand. Supply is really low and demand is really high. I've never seen the market like this. It was quiet from March through May. Then, literally overnight, I went from having nothing to do all day to missing meals because I was so busy. 
What are your thoughts on a home equity loan?
I try not to give advice on lending. I always tell homeowners that if they are interested in a home equity loan, they should talk to a lender. They will have options for you. If you're unemployed and need money, obviously there is money in your home, but this should always be a last resort. Talk to a lender and see if there is a way to do a loan modification or see if there are other ways to find money, such as borrowing from a family member before you take it out of your home equity.
Is now a good time to refinance your home?
This is a great time to refinance. The rates are around 3.25% for a 30-year fixed conventional loan. It's probably the lowest it's ever been historically. You should call your lender and talk about certain options. 
Personally, I just refinanced my house. Our rate was 4% and we got it down to 3.25%. Not a big difference but we save about $600/month or $7,200 for the year. The money we save can be used for something else.   
What should homeowners look for when deciding whether or not to refinance their home?
Definitely speak to your lender about the rate. You want to shop around and find out who will give you the best rate, although most of them will be very close. The differences are going to be in the origination fees for the loans and the closing costs. Talk to a lender and find out if they can itemize the closing costs and the origination fees, and you can then compare them side-by-side to see which one is the best deal. 
Is NJ doing anything differently from other states?
Going back a few months, when the coronavirus was rampant in New Jersey and New York, and we weren't doing much, realtors had to be innovative. So what we started doing were virtual tours and virtual open houses, meaning we would walk into a vacant house with a camera and do a video of the entire home and describe it. We would play the video as a live stream through Facebook Live or Zoom. 
What we found out was that doesn't replace touring the house in-person and it didn't really work. We would get very few people calling in to see these videos. When the restrictions were lifted, we went back to showing homes with precautions, asking people to wear masks and gloves, instructing them not to touch anything and limit how many people come into the house. No more than two buyers and one realtor at a time. You just have to follow the rules, make sure we all stay safe and healthy, and try to conduct business in this new way instead of business as usual.
—
Refinancing or in-market for a home loan? Knowing your credit score in advance can help. Get your free credit score and tips to help improve your credit today.