When Matt Dyer yearned to explore the lesser-traveled parts of the U.S. in 2009, he wanted to do it as cheaply as possible. He had been laid off from his job as a video editor at a small production company in Los Angeles, and was surviving on unemployment. Listless, feeling stagnant, and unsure with what he wanted to do with his life, he daydreamed about taking a road trip across America.
"Instead of spending a ton of money to fly in another country, I wanted to be a tourist in my own country," Dyer explains. Having limited funds and extremely frugal by nature, he figured the best way to do it would be to sleep in his car. "You just need to buy a toolbox and just sleep in it," explains Dyer. "And that's exactly what a car is: a big metal box that you could lock yourself up and sleep in."
Dyer, who is now 33 and a third-year medical student at Case Reserve University School of Medicine in Cleveland, Ohio, recalls being terrified of setting out on such a trip. To overcome his fear, he tested out the waters by first going on a two-week sojourn to Death Valley and Seattle.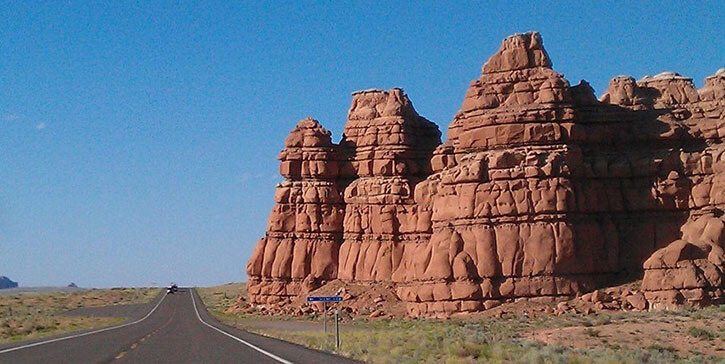 Completing the trial run gave him a boost in confidence. "I didn't know where I was going or what I was doing, but it ended up working out in the end," says Dyer. "That's when I knew I was ready to go on the longer trip."
In order to spend as little money as possible, Dyer moved out of the two-bedroom apartment he had been sharing with a friend, and lugged all his belongings to his parents' house. He next charted his course, and loaded up his Volkswagen Jetta with as many essentials as could fit. From January to August of 2010 Dyer journeyed from coast to coast, and traveled through
Budgeting for the road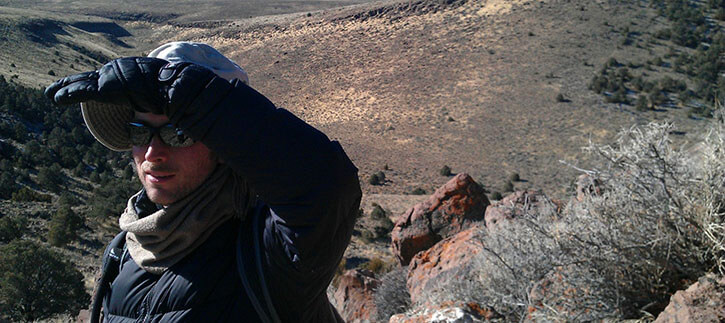 To determine how far he could travel in any given day, Dyer figured out how many miles he could travel in one day based on his living expenses in L.A. At the time he rent was $650 plus utilities, so he divided that by the maximum number of days in a month, 31. Based on that number, he then figured out his daily cap for mileage. He used mainly cash he withdrew from ATMs. He had no budget, and figured he would travel until he ran out of cash.
His monthly expenses for the trip was as follows:
Food: $600
Gas: $810
Showering: $20
Sightseeing: $80
Total: $1,510
Other expenses included:
Catastrophic health insurance: $50/month
AAA coverage: $50/year
Car insurance: $500/year
Oil change and maintenance: $80 (3 times)
He had also saved up $1,000 for emergencies, and used some gift certificates to buy books and CDs during his trip.
A soul-searching experience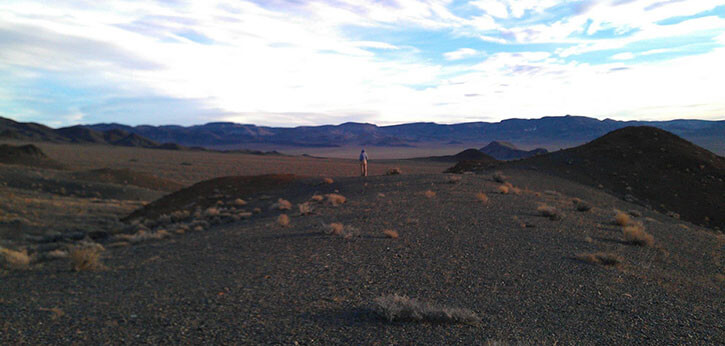 He stayed with friends and family along the way, and mainly subsided on raw veggies, beans, tortilla chips, and peanut butter sandwiches. He occasionally ate at diners. During the winter months he was able to keep a block of cheese in a small cooler with ice.
He would shower at truck stops, which charged anywhere from $5 to $12 to use their facilities. He showered about once a week, and spent a total of $160 on showering at truck stops during his trip. His overnight pit stops included 24-hour Walmarts, truck stops, and occasionally at highway rest stops and in quiet neighborhoods.
Practical applications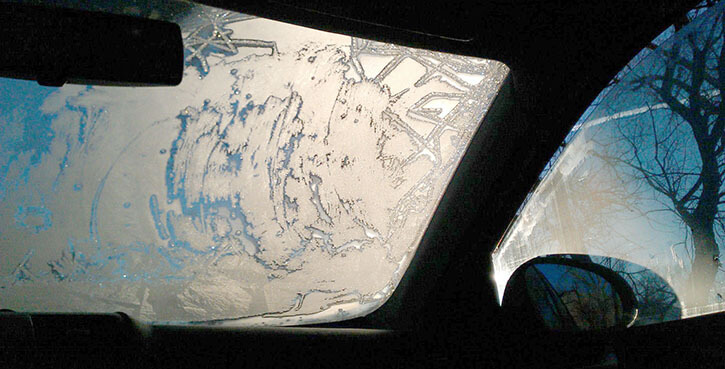 Dyer points out that sleeping in your car while traveling doesn't have to be just for vacationing. He's also slept in his car for several weeks when relocating to San Francisco to start a pre-med program, and had trouble securing a place to rent.
Case in point: you can put to use the same methods for a work relocation—if you can spare the time. Instead of shipping your stuff and flying to your new destination, spend two weeks driving to your new stomping grounds. And during your trip while relocating, you might be able to squeeze in a short, amazing backpacking trip along the way.
"Figure out how much it goes to fly to your destination," Dyer suggests. For instance, if you want to travel from Los Angeles to Seattle, the cost of a round-trip flight during the summer months is about $200. To figure out how many miles you can travel for the same amount of money find out the national average cost for a tank of gas, which is currently $2.23, and your car's gas mileage, with a site such as Fuel Economy. So if your car's gas mileage is You can also use an online trip cost calculator, such as GasBuddy.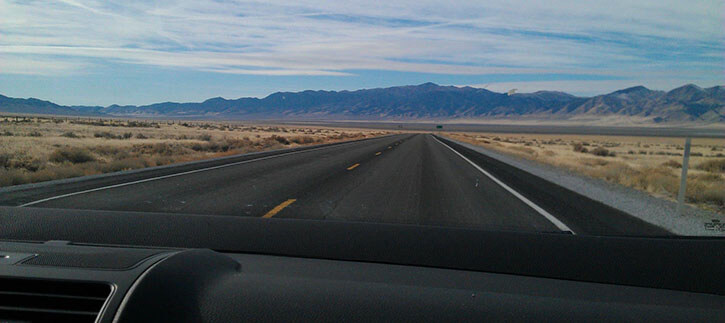 How to go on your own epic road trip
Here are a few tips from Dyer on living off the grid and going on an extreme road trip of your own:
Avoid extreme weather
Because cars are poorly insulated, you'll want to avoid the extreme heat or cold. You also won't have to deal with pesky bugs in the summertime or perilous roads in the winter months. If you can, plan your trip for the fall or spring.
Hide your possessions
Also, be sure to keep really important things, such as your ID, cash, and credit cards, on you at all times. Or use a digital wallet on your phone as a backup.
Pack only the essentials
You don't need too many to get you through the trip. Here's what you'll need:
Few days' worth of clothes
Three-day supply of food and water
Personal toiletries
Sleeping bag
Plenty of blankets
Small cooler
Fix-it kit
Jumper cables
First aid kit
Avoid stockpiling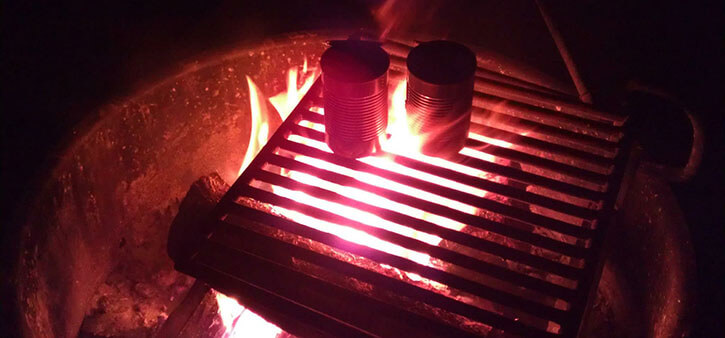 Heed the urge to stockpile your car with enough food to last you through the entire trip. Unless you're going to be traveling through the backlands, a few days' supply of food and water should be sufficient.
Besides filling your car with unnecessary rations, you won't be able to experience the joy of shopping while traveling, Dyer points out: "Shopping for groceries at an unfamiliar store in a new town is an interesting experience. You get to see with new eyes something that is very mundane, and you may gain a better understanding of yourself and your habits."
Get creative on how to have fun
Besides saving money on food and accommodations, find free or cheap ways to entertain yourself throughout the trip. You can explore new terrain by going on a self-guided walking tour, striking up a conversation with some locales, or just trying to figure out the lay of the land. Doing something as simple as strolling through a town's farmer's market and sampling locally grown food, or listening to a free concert in the park will give you some local flavor.
While definitely an unconventional way of taking a road trip, if you're up for the challenge and adventure, sleeping in your car could afford you the freedom and ability to see little pockets of America on a limited budget.