When 26-year-old Kayla Sloan first signed up for a free Credit Sesame account in 2013, she was drowning in $142,000 of debt – about $10,000 in credit card balances, $8,000 in student loans, a $4,000 personal loan from her parents, and a $120,000 mortgage. When Sloan's student loan payments began, she realized she would have a tough time staying ahead.
Credit cards – easy to use, hard to repay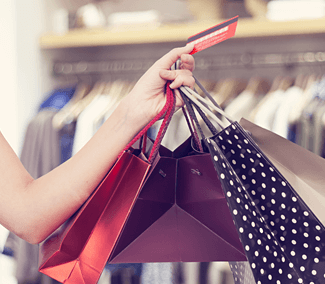 Although she had opened credit cards in college, she didn't start to rack up serious debt until she got divorced right before her 21st birthday. "Looking back, I was doing a lot of emotional spending because I was feeling really lonely moving back home after college and from the divorce," Sloan recalls.
Sloan got into the habit of signing up for store credit cards at the mall because of the allure of the 20% discount on the first transaction. She made purchases to fix up her home and soon faced $10,000 of debt spread over 10 cards.
The easy way to find out your credit score
After graduating from college in 2012, she was working in her hometown of Colby, Kansas, as a credit analyst to assess the creditworthiness of farmers and ranchers in the area.
Anxious about her financial situation, Sloan started to read personal finance blogs and discovered Credit Sesame. "I signed up to be a member to get the free credit monitoring and alerts," she says. To her dismay, she discovered her credit score was firmly in the poor credit category. "Ironically, I was assessing everyone's creditworthiness, but I wasn't assessing my own," Sloan laughs.
The snowball debt payoff method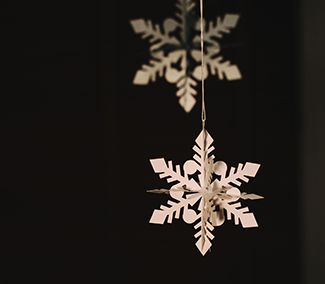 Sloan decided to pay off her debt, and focused on credit cards first. Besides her basic living expenses, which included a $750 monthly mortgage and $95 student loan payment, she made at least the minimum payments on all her cards.
Because a modest income didn't allow her to push ahead financially, Sloan got a part-time second job to make extra payments on her credit cards. Any time she could, she sent an extra $5 or $10 toward the smallest balance.
These mini payments are sometimes called "snowflake" payments. In the snowball debt payoff method, you attack the smallest debt first. Paying it off is a great motivator to work toward the next debt. Once you pay off the first debt, you apply those payments to the next smallest debt, in addition to the minimum payments on that debt. The payments get bigger as each debt is repaid, so debt payoff strategy "snowballs." Her mini extra payments were snowflakes in her debt snowball, and each one chipped away at the debt, little by little.
Sloan used Credit Sesame's debt tracker tool to check her total debts at any given time. "It was inspiring to see my debt go down," she says.
Better credit leads to 0% offers
Sloan's credit score steadily improved as the debt levels went down. Sloan used her higher credit score to get a credit card with a 0% balance transfer offer to save money on interest, which enabled her to pay off the next debt faster. She chose a card based on the personalized recommendations on her Credit Sesame dashboard. At the same time, she increased her monthly payments as her income rose.
Sloan took two balance transfer offers. For her first, she transferred $4,000 from several cards to a card that offered 0% APR for 12 months. Even better – this card had no balance transfer fee.
The time limit on the zero percent offer motivated her to pay off the balance within a year.
Her second balance transfer was for a total of $1,500. It is scheduled to be paid off in full this month. "While I didn't think it would take me this long, I'm very excited to be almost done with paying off my credit cards," says Sloan.
No debt is good debt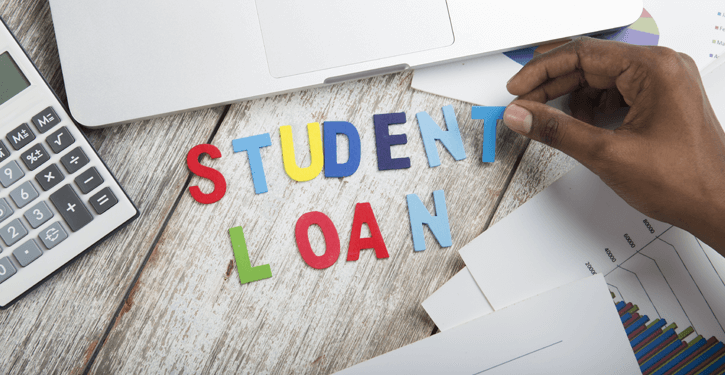 Sloan's next big goal is to pay off her student loans.
Here are tips Sloan has for anyone trying to pay off credit card debt:
Keep a budget. Sloan found places to trim her spending after she started tracking it.
Work at your own pace. For the first few months of her debt payment plan, Sloan cut back drastically on spending. It backfired. "I felt so deprived, I just ended up going on this huge splurge," she recalls.
She realized she needed some breathing room. "I know it would be unrealistic for me to never eat out," she explains. "I can still enjoy eating out, but less often or for less."
Allow for setbacks. A few months into her debt payoff, Sloan found herself spending money on car and washing machine repairs and other unexpected events. She even had to use a credit card for some of the expenses. "I felt horrible," she says. "But you know what? It's okay to feel defeated at times. You can't let yourself wallow in it. You have to get back on the wagon. No one else is going to fix it for you."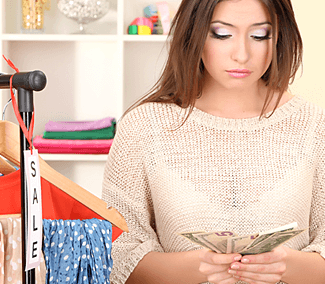 Examine your emotional pain points. Sloan knows now that she overspent because she was unhappy with her job and her life. She made some major life changes and is less prone to emotional spending.
Sloan's credit score is now 775. And while getting there took longer than she would've liked, she's over the moon about almost paying off her credit card debt. "Life doesn't always happen according to plan," says Sloan. "You're still going to get there."