Sipping lemonade on the front porch of a paid-off home has long been an American dream. This is doubly true for retired folks. Lately, though, homeownership patterns have changed. The homeownership rate among seniors has been slowly declining over the past decade as these folks increasingly opt to rent.
This trend seems to fly in the face of the American dream. Why are America's seniors choosing to rent instead of own a home?
Credit Sesame recently surveyed more than 1,000 renters and asked a series of questions about why they rent. Here we'll pull aside just the seniors who responded to examine their answers in detail.
Why do seniors rent?
One out of ten plan to buy
For about a tenth of senior renters, the answer is simple: they don't choose to rent long-term. In fact, they plan to purchase a new home within the next 6-12 months. Interest rates are expected to go up this year and these seniors want to take advantage of today's low interest rates and lock in a low monthly payment.
Half can't afford to buy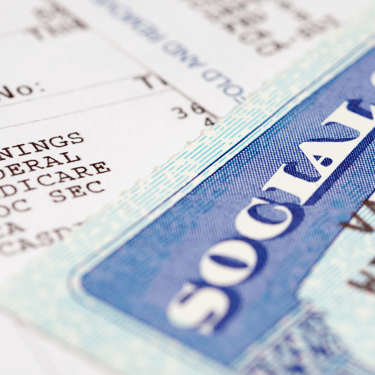 Half of all seniors would like to own a home, but are unable to afford one. Because income levels tend to drop later in life, it can be especially tough for seniors to save up a down payment for a purchase, or even to afford a monthly payment along with all of the other costs homeowners face.
About half of seniors rely on social security as their main source of income. The average social security monthly payment is just $1,360, and if a person budgets the recommended 30% for housing expenses, that's a paltry $408 per month. That won't buy much even in a great housing market.
Four out of ten don't want to buy
Perhaps the most shocking statistic is that four out of ten seniors can afford to purchase a home, but instead choose to rent. This seems to contradict widely held American priorities. Why would people actively avoid homeownership? Of course we had to dig in for some more details.
Why do seniors choose to forego homeownership?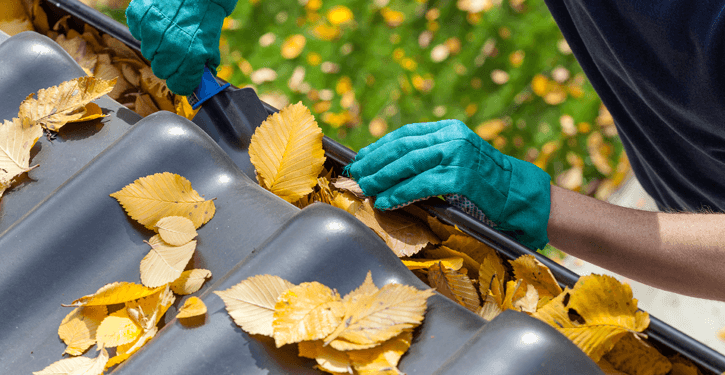 Three out of every ten renters (all ages) in our survey who can afford homes prefer to rent instead because it gives them flexibility to move. But out of all age groups, seniors are the least likely to value flexibility. It makes sense: seniors are more likely to have put down roots in an area they like, and they don't have to chase down jobs all over the country like their grandchildren.
Homeownership is a big responsibility that can bring a great deal of stress. It takes a physical labor and/or money to maintain a home. Some seniors may be more attracted to renting because they prefer to avoid the hassle. In fact, a third of young baby boomers and 46% of people 65 and older make a conscious choice to rent rather than buy a home, even though they could afford either.
Homes aren't cheap. Your home is probably the most expensive thing you'll ever buy. It's not surprising then that 39% of young baby boomers and 22% of those 65 and older prefer to rent because homes are just too expensive.
Why can't seniors afford a home?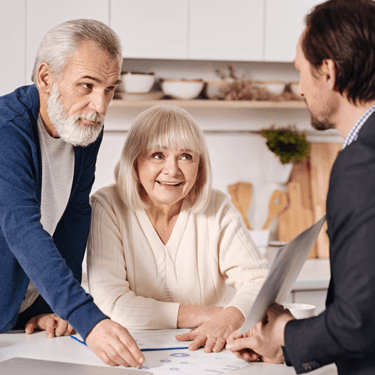 Buying a home requires a lot of money any way you slice it. It also requires a good credit score, and unfortunately about a fifth of senior renters who want to buy a home can't because their credit score is too low.
Luckily, credit standing is the easiest obstacle to overcome on the path to homeownership. Improving your credit is something anyone can do. Credit Sesame is full of helpful resources to help you succeed with your home buying goals.
A down payment is the biggest barrier to homeownership for a third of senior renters who want to own a home. Saving up the recommended 20% down payment on even an affordable home is no easy feat. Several alternative loan programs are available with down payment options as low as 3.5% (FHA) or even zero down (USDA and VA). The downside is that the monthly payment and the overall cost of the loan go up as the down payment amount goes down. You won't save money in the long run going with a low down payment mortgage.
Finally, for most senior would-be homeowners, local housing prices are simply too expensive. Even if a buyer has money for a down payment, the monthly payments are too high. Even when adjusted for inflation, houses just aren't as cheap as they used to be. That's doubly true in many coastal markets where housing prices continue to spiral upward.
If seniors are willing to move, plenty of markets offer affordable homes, like the Midwest and the Southern U.S.
Is it better to rent or own a home?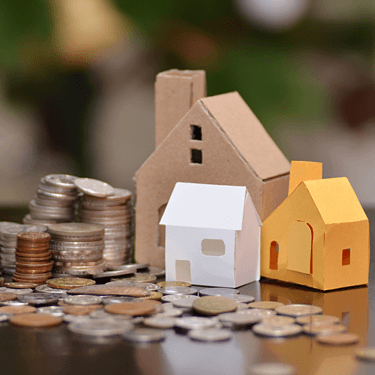 The truth is, owning doesn't always make more sense. Renting can improve your lifestyle by allowing you to live closer to work, or by giving you access to a gym, pool or other amenities. Some renters pay less in utility costs than their owner counterparts. Renting gives you more flexibility to move, which might be important to consumers who have irregular income.
Whether you're better off renting or buying depends on your financial situation, your location and even your personality.
For many consumers, owning makes more financial sense. The mortgage payment remains fixed over time while area rents rise a little each year. Then when the mortgage is paid off, the cost of housing is much lower. Note that it's never zero. Homeowners always face taxes, insurance, maintenance, HOA fees, utilities and so on. Combined, those costs are often lower than the cost to rent a comparable home.
In other cases thought, renting makes more sense, particularly in high-value home markets where rentals cost far less than a mortgage payment. Take a look at the great interactive Rent Vs. Buy calculator on the New York Times.
Renting also makes more sense for consumers who don't have the knowledge or resources to keep up with maintenance. You need to know how to fix things or have the money to hire someone who does.
Ideally, you'll have the savings and the credit standing to go either way. Then you can choose what will work best for you and your lifestyle. Don't count renting out of the game just yet, though; as we've shown, it's becoming increasingly popular among seniors, oftentimes for very good reasons.
===
Sources
http://www.gao.gov/assets/680/670153.pdf
https://www.ssa.gov/news/press/factsheets/basicfact-alt.pdf