You know the drill: You're cruising along just fine in life (or at least as fine as ever) and then you suddenly face an unexpected expense. Maybe you need car repairs, or your pet needs a visit to the animal hospital. Whatever the reason, you need the money urgently, and you don't know how to get it.
Credit card cash advances are tempting. All you need to do is walk into a bank, hand over the card, and request the money. Or maybe you got a few convenience checks in the mail and all you need to do is write one out.
Here's what you need to know about cash advances before you pull the trigger.
1. Cash advances are expensive
Interest rates on credit card cash advances are inevitably high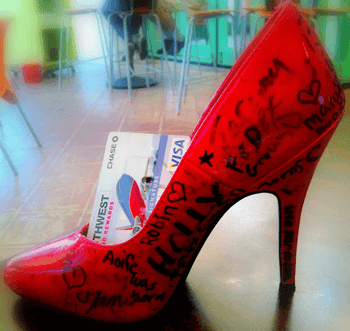 On many popular credit cards today, the cash advance APR is 25-27 percent, and can be higher. Compare that to the 16 percent average interest rate on regular credit card purchases, and it's not hard to see why a cash advance should be a last resort, not a go-to option.
Cash advances offer no grace period
Interest charges begin accruing immediately on the day you take the cash advance.
Cash advances incur additional fees.
Most credit cards charge an outright fee for taking out a cash advance. A typical fee is 5 percent of the total amount advanced, with a $10 minimum.
Here's an example.
Supposing you use your credit card to purchase an item that costs $1,000. Assuming the full benefit of a 30-day grace period, no matter what your APR is you will pay NO interest if you pay the entire $1,000 back to your credit card within one month.
In terms of true cost, it would be as though you purchased the item with cash. This is the beauty of a grace period.
Compare this with taking out a $1,000 cash advance on the same credit card. You'll not only pay interest from the day you take the advance, the rate will probably be higher (perhaps significantly) than the regular purchase APR. For this example, we'll call it 25 percent. You'll also have to pay an upfront fee for borrowing the money. At 5 percent, you are looking at a $50 fee.
Even if you paid back every dime within 30 days, you would still have to fork over around $71 in interest and fees.
One more thing: cash advances do not earn rewards points. You cannot defray the cost of this type of financing with cash back or other rewards currency.
2. Cash advances are cheaper than payday loans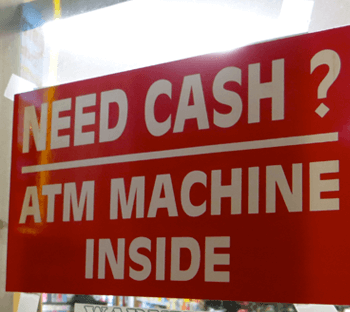 One scenario in which it makes sense to take a cash advance on your credit card is when you have an absolutely unavoidable urgent expense on your hands and your alternatives are even worse.
Payday loans are notorious for having triple- and quadruple-digit APRs and inflexible repayment policies that leave many borrowers worse off than before. The average payday borrower renews his or her loan eight times before becoming free from the debt.
You should think of payday loans not so much as options of last resort, but as an option of "no other resort."
Credit Sesame Infographic: The True Cost of Payday Loans
3. Cash advances may be cheaper than some bad credit loans
Consumers across the credit score spectrum can apply for a peer-to-peer loan online. That's a loan that's funded by investors, not a bank. The advantage is that some consumers with shaky credit can qualify, get a large amount, and see the funds in the bank within about a week.
The disadvantage is that if your credit is not excellent, you might pay an interest rate that is even higher than the cash advance rate on your credit card.
In 2017, the interest rates for cash advances on many popular credit cards tend to be in the 25 to 29 percent range. The top rate on an online loan, however, can be 36% or more.
Find out your credit score today for free on Credit Sesame.
Alternatives to a cash advance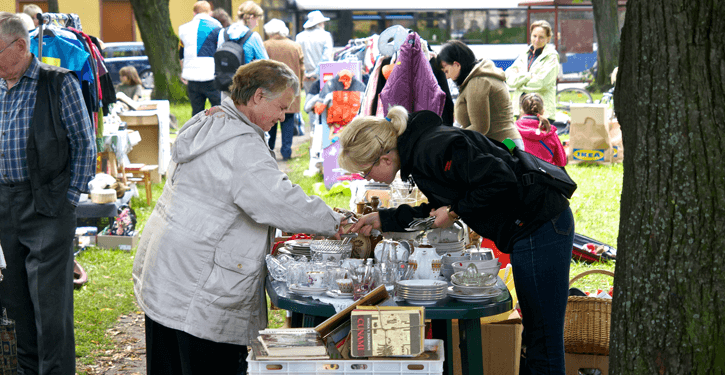 If you urgently need some cash, consider all of your options. Here are a few.
Use your savings
If you have savings to cover the expense and a cash advance is the alternative, then now is the time to dip into those savings.
Increase your income
Look for ways to bring in extra cash. Rent a room, take on a side hustle, or sell some belongings.
Decrease your expenses
Cut back on discretionary spending, such as eating in restaurants. Look for subscriptions or monthly plans you can cancel or downgrade. Switch to a bank that doesn't charge monthly fees for checking.
Gift or loan from family or friends
Nobody likes eating humble pie, but it's better to swallow some pride than to make your financial situation worse. Ask a family member or friend to help you out. If you're not comfortable "taking charity," structure the help as a loan with a defined repayment period (and then honor the agreement).
Get a credit card
If your credit is good enough, look for a credit card with a zero percent introductory APR so that you can charge your emergency expense and have some time to pay it off without interest charges.
Home equity loan or line of credit
If you own your home, you may be able to leverage your home equity to access some cash.
Take out a small loan
Loans are available from many sources. Your employer may offer emergency loans on which the payments are automatically deducted from future paychecks. You may qualify for a bank loan, especially from a bank with which you have a good history. Online lenders are an option, too. For those, you can usually find out how much you'll qualify for, and the APR, before you even apply (avoiding a hard inquiry on your credit).
This is how to do a credit card cash advance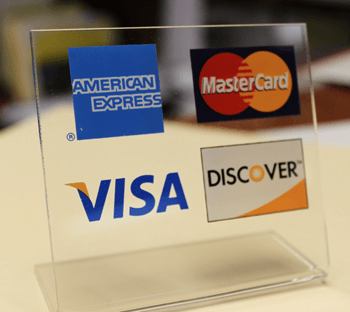 If you look at all of your alternatives and find that taking out a cash advance is still your best (or only) way out of a tough spot, then here is some advice for minimizing the damage.
Know what constitutes a cash advance
Withdrawing cash at an ATM and writing convenience checks are two ways to take cash advances. You should also know that other cash equivalents, such as purchasing chips at a casino or depositing money into an inmate's prison account may be considered cash advances, depending on the card issuer's terms.
Compare your cards
Look at the rates and terms for all of your credit cards so that you can choose the least costly option.
Pay it off rapidly
The faster you pay off your cash advance, the less interest you will pay, and the sooner you will be out of debt. If you make only the minimum payment every month, you can count on staying in debt for a very long time.
Make a plan now for the next emergency
If you want to stay off of the debt treadmill and avoid having to borrow money just to pay for necessary expenses, you must do two things: