It's not rocket science to know that having money saved for a rainy day is smart. We love to encourage people to build an emergency savings fund to prepare for the unexpected. As The Atlantic recently featured, the reality for many people is that saving hundreds or thousands of dollars is a struggle.
Expensive calamities don't wait. When your car breaks down, it's not helpful to hear that you should have anticipated the expense months ago. Fortunately, you have options to pay for car repairs even if you don't have savings.
Some services are covered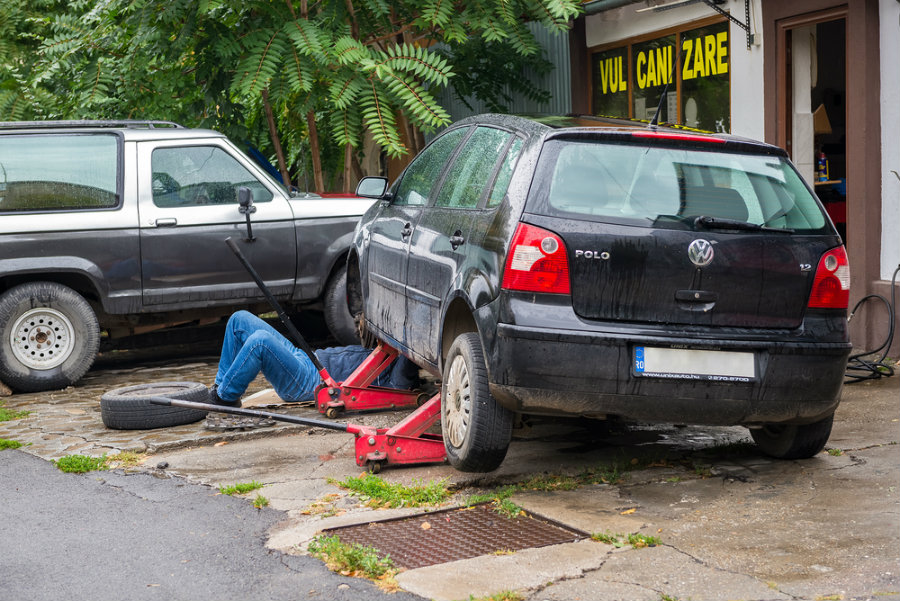 If the car got damaged in an accident, your insurance provider should offer emergency roadside assistance coverage and cover repair expenses after you meet your deductible.
If the car broke down but was not in an accident, you might still be able to access free help. First, check with your auto insurance provider (call the number on your proof of insurance.) Members of AAA can get roadside help from trustworthy providers. Organizations like the AARP and some motor clubs provide this benefit as well. Roadside assistance can even come in the form of a credit card benefit. Also check with the dealer where you bought your car (even if you bought it used).
Several major credit card companies and issuers offer emergency road services, check your credit card for which benefits are offered and what limitations and exclusions apply. Some premium accounts offers this perk for free, while others charge per service call, also any third party fees are the responsibility of the cardmember.
How to find a good deal on auto repair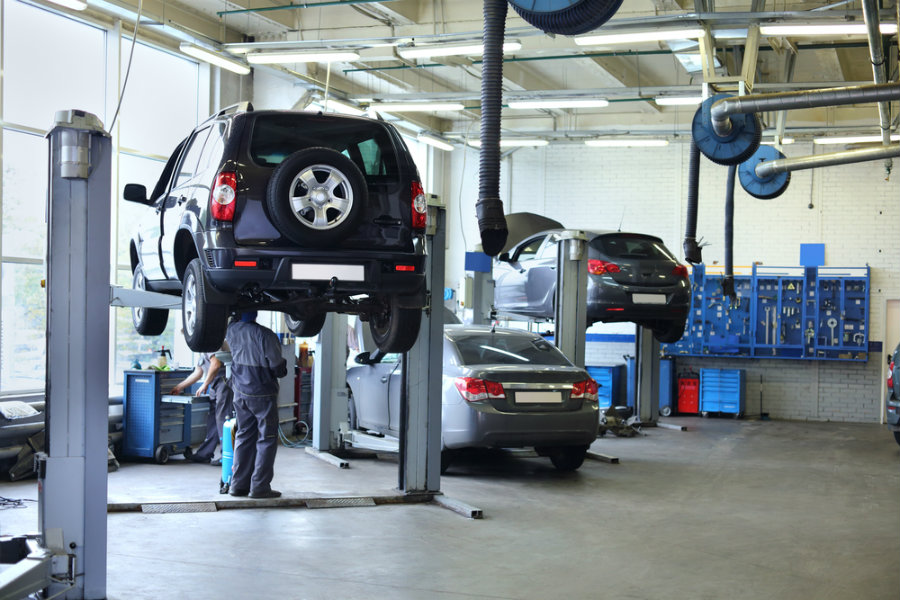 Of course, you want your car fixed as quickly as possible so you can resume your normal life. Take the time to find a good deal. Aim for at least three estimates from different reputable repair shops. Tell them you're comparing offers and ask about any discounts they may have available. For repairs covered by insurance, your insurer will assess the damage and compensate you for what they judge to be the value of the repairs. In most cases, they are required to let you choose your repair shop.
Need to bring the price down even more? Call technical or vocational schools in your area. If they train students to work as auto mechanics, you may be able to work out a deal with an instructor to use your car in the classroom. Ask whether the instructor will assess your car and let the class work on it, what they will charge for parts, and what happens if they can't repair the damage.
Beware of shops that promise to waive your deductible. Depending on where you live and your insurance company's rules, this may or may not be legal. It's a warning sign that the shop may not be ethical. Some shops inflate estimated repairs to get insurance companies to overpay, or recoup the money they "save" you by installing inadequate parts. Waiving a deductible isn't always a giveaway of a crooked business, but it's reason to be cautious.
Be smart with your credit card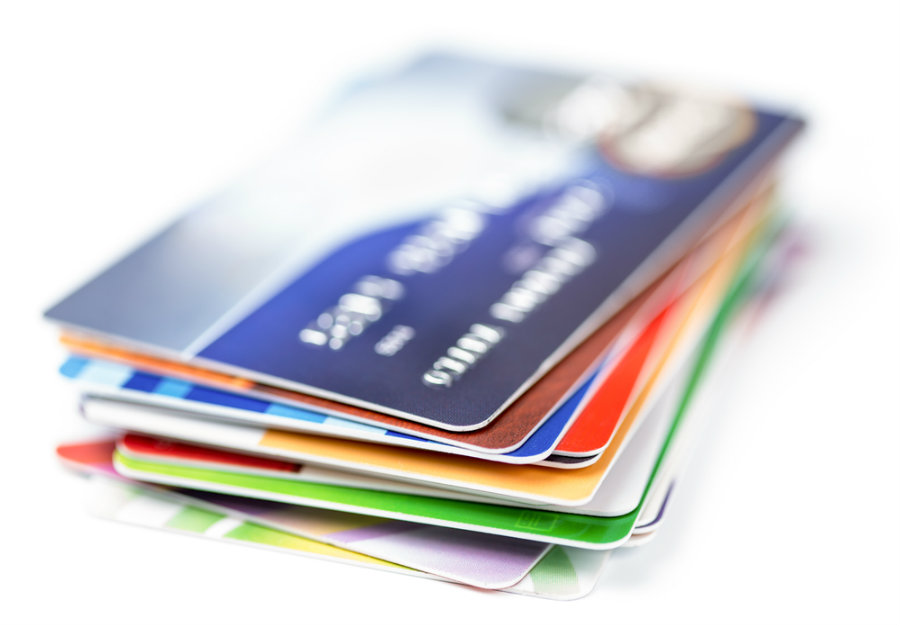 Let's assume borrowing money interest-free from friends or family isn't an option for you. If you have a credit card, that might be a realistic option.
Using your credit card to purchase repair services is a smart move if your credit card provider offers a warranty against bad repairs. If you carry a balance you'll pay interest, but you might decide that it's a fair price for getting back on the road. As with any credit card debt, make a plan for paying off the balance.
[Also Read: Charging $10K on a New Car Down Payment & Credit Card Insights to Boost Rewards]
Avoid credit card cash advances if possible. These tend to come with a high interest rate and no purchase protection. The credit card company also charges interest on a cash advance from the day of the transaction. On a regular purchase, you have a grace period (usually at least 21 days) before interest charges kick in.
How to avoid predatory lending practices (bad title loans)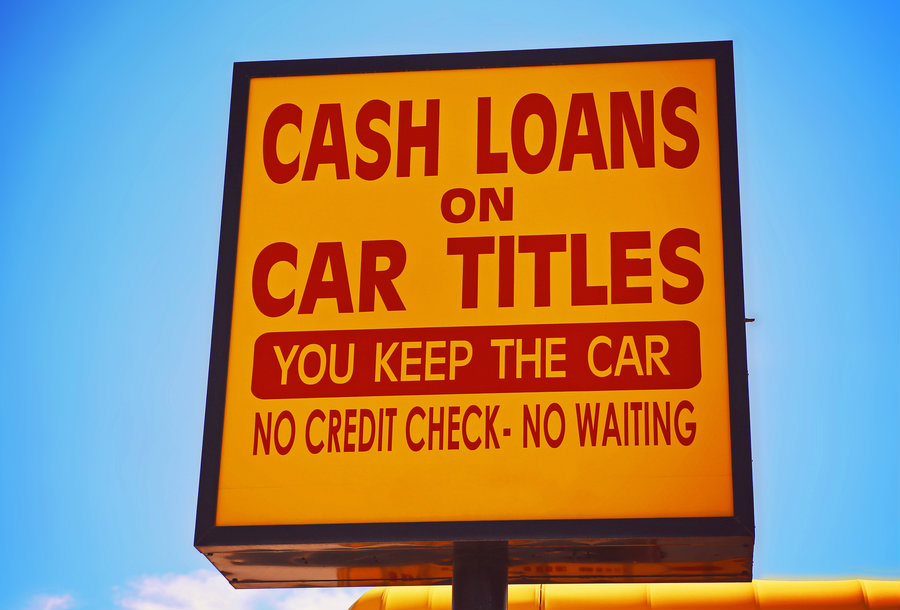 If your credit score is poor, you may find yourself considering a title loan to finance your repairs. This is a tough situation because many companies offering title loans engage in predatory practices. "Predatory" means a high cost financial product is marketed to people who don't have many options or much in the way of financial resources.
[Related: Just Say No to Title Loans]
In many states, title loans are unregulated and the interest charges are sky high. Nationally, the average title loan APR is 300 to 500 percent, and in many places the rate is over 1,000 percent. If a title loan is the only realistic way for you to come up with the money you need for car repairs, follow these guidelines to protect yourself:
>>Short repayment term (but not too short). Nine to twelve months is best for most people. That gives you time to pay off the debt without rolling into a new loan, but not so much time that the debt outlives the car.
>>Affordable monthly payment. Payment should apply to both principal and interest.
>>A responsible lender will underwrite the loan; that is, they will examine your income and other financial obligations to make sure you will be able to make the payments
>>Access to your bank account should be optional. The lender may pressure you into authorizing automatic deductions from your bank account. If you don't want to allow it, they may charge an extra fee! Don't let the lender pressure you into agreeing to something you don't want to do.
>>Reasonable APR. Advertised rates are usually monthly, not annually. If possible, the APR should be no more than 36-40 percent.
Payday lenders are a bad idea for almost anyone. Time and time again, studies have shown that the cost is much higher than the borrower thinks it will be. The average payday loan borrower renews his loan eight times before successfully paying it off. That means loan fees and massive interest charges that can add up to many times the amount of the original loan.
A payment or barter agreement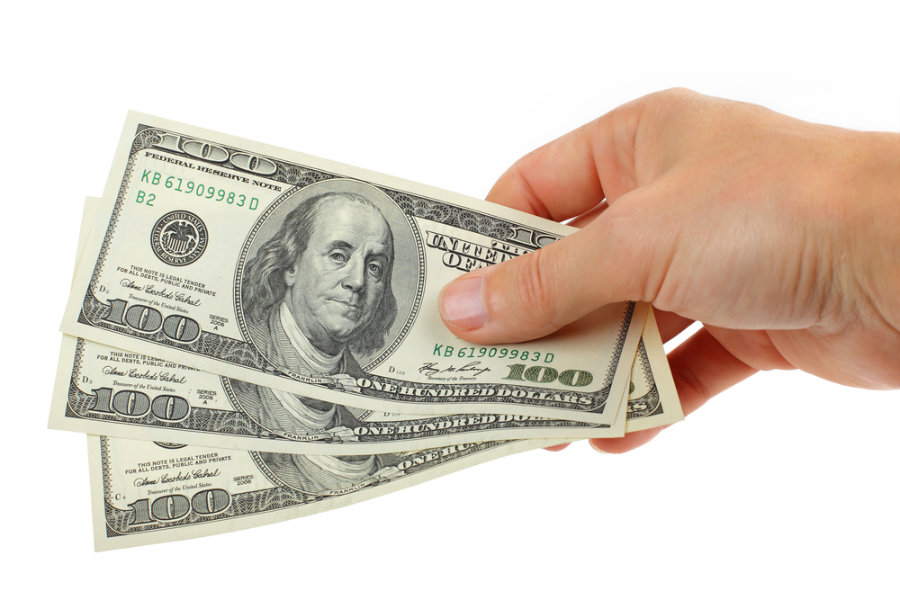 Another alternative for financing auto repairs is to talk to the auto shop about making payments. They may offer comparable or better terms than what you find elsewhere. If you do enter an agreement, follow the same guidelines we mentioned above.
One last idea is to offer to barter. Do you have a skill or profession that might be valuable to the repair shop? Yard work, building maintenance, babysitting — you never know what the shop owner might need. Perhaps you can trade labor hours and reduce your bill to just the cost of parts.
Whatever agreement you come up with, be sure to get it in writing to protect everyone involved.