A first credit card is a huge step. It's a financial milestone, whether you're just starting out as a financial independent or you're coming back from a financial misstep.
Credit cards are fun and convenient, but they are a big responsibility, too. For many consumers, they lead to a downward spiral of overwhelming debt.
Before you take the plunge, educate yourself. Know what your options are and how to succeed. We've broken the process down into four steps we feel are important:
Choose the right card
Know the requirements
Prepare before you apply
Analyze rejections if your application is turned down
How to Choose the Best Credit Card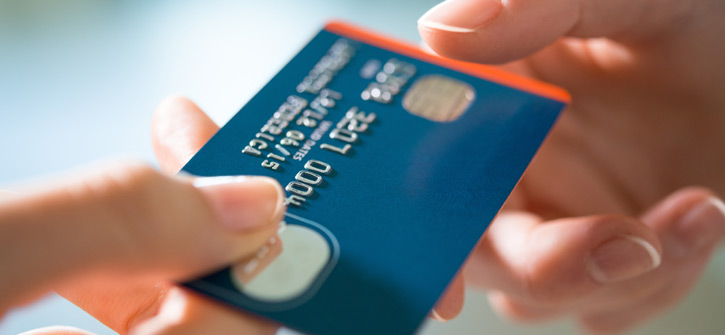 No credit card is perfect for everyone. But no matter what your circumstances, there is a card that's a fit for you. Here are some questions to ask yourself as you narrow down the choices:
What is your credit standing? If you have bad credit or no credit history, you may want to limit your search to secured credit cards. You'll have to pay a deposit to open the account, this deposit is used as collateral, but within six to 12 months if you manage your credit responsibly you may be able to transition to a traditional credit card and get your deposit returned to you.
How do you feel about paying an annual fee in exchange for card benefits? If you want a card that has no annual fee, you can rule out those that charge an annual fee.
Do you pay your bills on time every month? If you're just getting the hang of budget management, you may want to rule out cards that impose hefty late fees or a penalty rate for the very first missed payment.
Will you be diligent about paying off the balance every month? If so, the Annual Percentage Rate (APR) may not be critical to you and you can focus on rewards and benefits. If not, look for the lowest interest rate you can find.
Are you hoping to save money on interest on a debt you already have? You might be able to find a card with a zero percent introductory balance transfer offer.
What is the Best Way to Get Approved for a Credit Card?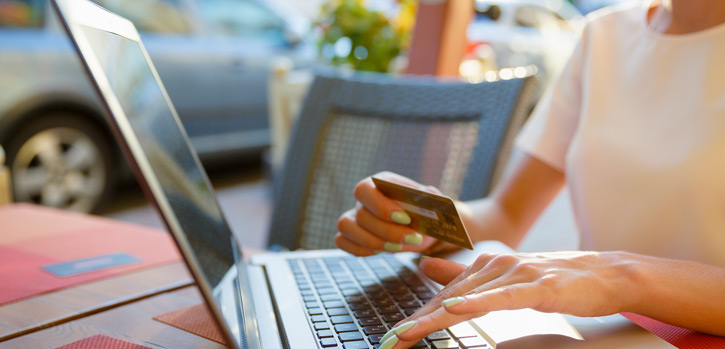 No one can guarantee that you'll be approved for a credit card, but you can take steps to give yourself an excellent chance.
First, check your credit on Credit Sesame. We'll show you your free credit score (updated monthly). This is a VantageScore® provided by TransUnion®. VantageScore® was developed by the three big credit reporting agencies to compete with FICO® and is used by more than 2,000 lenders nationwide. Credit Sesame also provides your free credit report card. That means we'll analyze exactly what's in your credit file and the factors that contribute to your score.
You can also get a free credit report every year from each credit bureau – TransUnion®, Equifax® and Experian®. You do this by visiting AnnualCreditReport.com. It's a good idea to request one at a time, every four months. That will help you monitor your credit throughout the year. You can request an additional free copy if you apply for credit and your application is denied. Your denial letter will tell you who to contact for a free copy of the report the decision was based on. Free credit reports do not come with free credit scores.
Creditors don't have to report to all three credit bureaus, so the information in your reports might differ. That's normal. It's important, though, that the information in each report is accurate.
Second, correct errors. Credit reporting errors are common. At least one in five consumers has an error on his or her credit report. About 20 percent of those people have errors serious enough to bring down their scores. And a small number of consumers continue to battle reappearing errors after they are corrected.
Check out Credit Sesame's guide to how to fix your credit for helpful tips.
You can dispute any item on your credit report that you believe is inaccurate by clicking the dispute button while viewing your report online. If you need to submit documentation to support your dispute, such as proof that you paid off a collection account, you can send your dispute by mail. The credit report will include instructions for doing so.
Third, address the factors holding down your score. One person might have a low credit score because he has a habit of paying bills late; another might have a low score because her credit cards are maxed out. The fastest way to raise your score is to understand why it's low and tackle those issues.
Fourth, apply for the right card. Be realistic. If your credit is poor, don't waste time and valuable credit score points by applying for a high end travel rewards card for people with excellent credit. Go for a sure thing instead. Save up $200 or more to put down for a security deposit so you can apply for a secured card (dollar amount of security deposit required varies by card issuer). In most cases your credit limit will be equal to the amount of money you deposit. After 6 to 12 months of responsible use by you, you may be able to apply for a traditional card and request the return of your deposit.
If your credit is somewhere in the middle, read card details and reviews online to figure out which one might work. Credit Sesame offers an average credit score on its product pages. This doesn't mean that having that particular credit score guarantees approval, but it may tell you if you're in the right neighborhood for that card.
Why Were You Declined?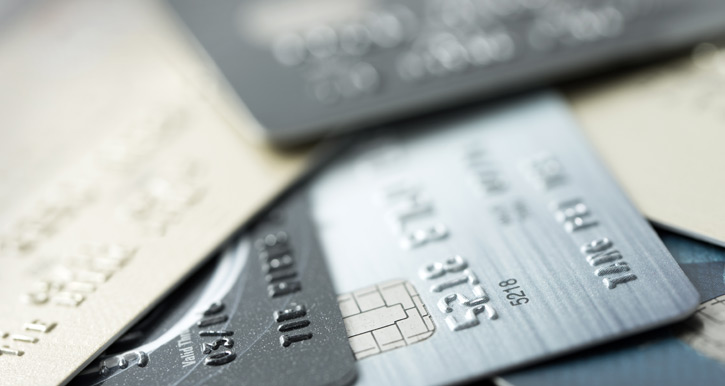 Denial of a credit application can be frustrating and disappointing, made even worse by the fact that your credit score takes a dip each time you apply, so you're in worse shape than you were before you applied. Familiarize yourself with common application red flags so that you can avoid them.
Limited credit/no history or new to credit. Your credit score and credit report are the only tools a creditor has to evaluate the likelihood that you'll repay your debts. If you're new to credit, you may not have enough data in your file to allow them to make a decision. You may be a great candidate for a credit-building tool like a secured credit card or a credit-builder loan.
Low score. Credit cards may have a credit score cutoff and you won't be approved with a lower score. See if you can find out what credit score range is likely to qualify before you apply.
Too many recent credit applications. Generally, you shouldn't have more than two inquiries on your credit report in the last six months.
High utilization on an existing account. Utilization is the amount of debt you have in relation to your credit limit. If you have a $900 balance and a $1,000 limit, your utilization is 90 percent. Credit card issuers don't like to see high utilization, and it brings your credit score down. While there is no magic number below which you're sure to be approved, work to bring your balances down. Your goal should be 10 percent or less.
Here's an insider tip. Even if you pay off your full balance every month, your utilization might not be zero. Utilization is reported on or right after your statement closing date, before your payment is due. If you pay off your card every month, find out when your card issuer reports your balance and make your payment before that date to help bring down your utilization.
Low income. Credit card issuers typically won't check your tax returns or paystubs, but the application does call for your income. If your income is below the threshold allowed for that card, you may be denied.
If you are a non-working spouse or partner, you can use your partner's income for consideration.
Recent late payments. Your credit report should show responsible credit habits by you over a period of time. If it doesn't, a card issuer might take a pass on you. Banks want reassurance that you'll repay your debt according to the card's terms. Late payments don't hurt you forever – they'll be removed from your credit report after seven years, and they hurt you less and less as time goes by. Focus on having a perfect payment history for at least two years before you apply for credit.
Accounts in collections. Collection accounts indicate that you didn't fulfill your financial responsibilities, so the card issuer may assume that you also might not pay back future debt. Like it does for late payments, the damage to your credit score caused by collections diminishes over time. Some credit issuers, however, will automatically reject your application if a collection appears on your credit report at all.
If you've got collections or a serious negative event (like a bankruptcy) on your credit report, you may still qualify for credit products although be sure to read the terms and conditions as they may come with higher annual fees, higher Annual Percentage Rate (APR) and they may even charge set-up fees or have other terms which could be costly (think about late-night TV commercials for used cars – "Bankruptcy? No problem!").
You may want to consider a credit-building product, like a secured credit card or a credit-builder loan, and start building credit while you resolve the negative items or wait for them to fall off your credit report.
Preparation Leads to Success
Know your credit score and credit health. It makes good sense whether you're in the market for a new card or not.
As with any financial product, make sure you understand the credit card product you want before you apply. Know how you'll use it and what the terms are.
---
Disclosure: Credit Sesame is an independent comparison service provider. Reasonable efforts have been made to maintain accurate information throughout our website, mobile apps, and communication methods; however, all information is presented without warranty or guarantee. Please visit the provider's site for current information and verify all terms and conditions of any offer prior to applying. The editorial content on this page is not provided by any company or credit card issuer. Any opinions, analyses, reviews or evaluations provided here are those of the author's alone, not those of any company or credit card issuer, and have not been reviewed, approved or otherwise endorsed by any company or credit card issuer. The offers that appear on this site are from companies from which we may receive compensation. This compensation may impact how and where products appear on this site (including, for example, the order in which they appear). This site does not include all companies or all available products or all available credit card offers. All images and trademarks are the property of their respective owners.
See the online provider's application for details about terms and conditions. Offers are subject to change and the terms displayed may not be available to all consumers. Please visit the provider's site for current information and verify all terms and conditions of any offer prior to applying.
Responses are not provided or commissioned by the bank advertiser. Responses have not been reviewed, approved or otherwise endorsed by the bank advertiser. It is not the bank advertiser's responsibility to ensure all posts and/or questions are answered.