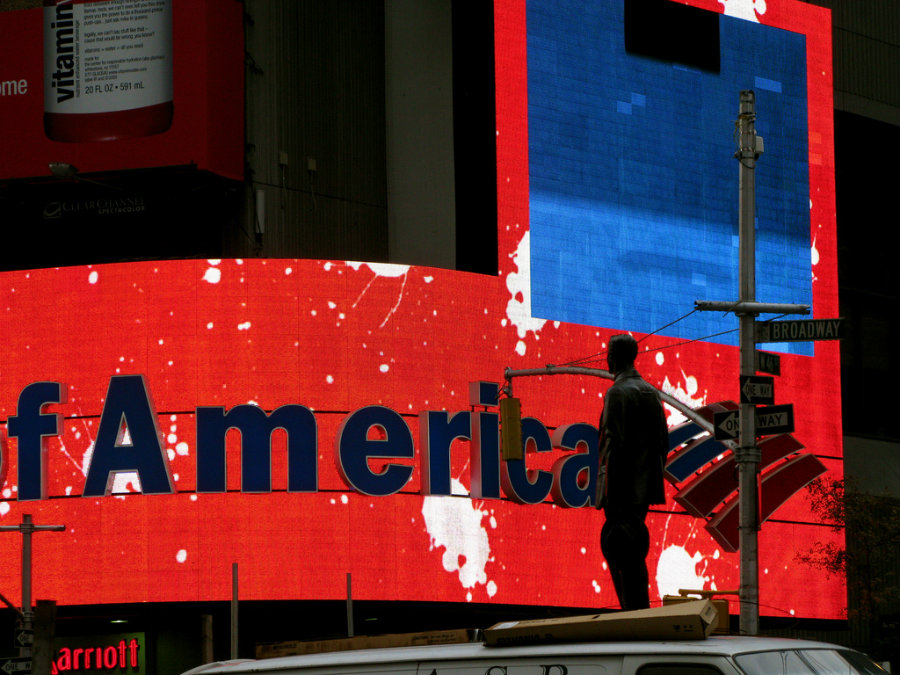 A solid credit score can go a long way towards helping you qualify for loans and getting the best interest rates on what you borrow. Credit cards are an invaluable tool for building credit because with responsible credit management by you you can establish a positive payment history, which carries the most weight in credit score calculations.
If you're starting from scratch with building credit or your score is low because of some past credit mistakes, getting approved for an unsecured credit card may be challenging to say the least. That's where a secured credit card can come in handy.
With a secured card, you put up a cash deposit that serves as your credit line, it's used as collateral should you be unable to meet your obligations with your credit card. Typically, secured cards have a limit ranging from $200 to $500, although some card issuers may let you charge more with a bigger deposit. Your maximum credit limit will generally be determined by the amount of the security deposit you provide, however your credit history, your income and other factors may also affect your maximum credit limit. As you make purchases and pay them off each month that activity shows up on your payment history, providing the card issuer reports your transactions to the major credit bureaus. As long as you manage your credit card, as well as your other credit obligations, responsibly you can work at improving your credit score.
There are a number of secured credit cards on the market and while they may look the same, it pays to compare cards carefully to see which one is the best deal in terms of the interest rate and fees. Bank of America offers the BankAmericard® Secured credit card to individuals who need a little help with getting their credit on track. We've broken down the card's finer points to help you decide whether it's a good fit for your wallet.
Main card features
BankAmericard® Secured credit card is fairly straightforward in terms of what the card offers. The minimum refundable security deposit that's required to open the account is $300 and a maximum credit limit of $4,900. Maximum credit limits are determined by your income, ability to pay the established credit line and the amount of the security deposit you put up. In the event you provide a deposit which is more then the calculated maximum amount based on your ability to pay, the difference will be returned to you in the form of a check.
Make sure the card issuer reports to all three of the major credit bureaus—Experian, Equifax and TransUnion—which means both positive and negative information will show up on your credit report.
Bank of America will review your account periodically, and based on your overall credit history, which includes other credit cards and loans, you may qualify to have your security deposit returned to you. If you've paid on time faithfully and kept your balance low, and otherwise met all credit obligations you have, you may be able to get your security deposit back while you continue to use your card. However, some cardmembers may not qualify.
Interest and fees
Your credit score and other related factors affect the interest rates you are eligible for on your credit lines, and with secured cards, the rate tends to be higher because you're perceived as more of a credit risk. With the BankAmericard® Secured credit card, the variable Standard Annual Percentage Rate (APR) is currently set at 24.49% for purchases. This is a variable rate, meaning the rate can fluctuate based on changes, in this case, changes in the Prime Rate.
On the fee side, there is no annual fee. The fee for balance transfers is either $10 or 3% of the amount of each transaction, whichever is greater.
Other card benefits
The BankAmericard® Secured credit card isn't a rewards card, which means you won't earn any points, miles or cash back for using it. Card members do get a few nice perks, however, such as chip technology for enhanced security and protection when making purchases at chip-enabled terminals. You can set up account alerts so you know when your payment is due and paid. (Wireless carrier fees may apply. Alerts received as text messages on your mobile access device may incur a charge from your mobile access service provider.)
Why you should choose this card
When it comes to secured credit cards, we think the Bank of America's version is a good pick for anyone who needs help improving their credit or establishing credit for the first time and has enough cash to cover the minimum deposit. The card's maximum credit limit is generous compared to what some of the other secured cards that are available offer. If you can afford to make a bigger deposit, this card can give you a lot more spending power. Just remember your maximum credit limit will be determined not only by by the amount of the security deposit you provide, but also your income and your ability to pay the credit line established.
If you already have a Bank of America checking account, you may have an easier time getting approved for this card since you're an existing customer as long as you have handled your checking account responsibly. One nice thing you can do with a secured Bank of America credit card is link it to your checking account as a form of overdraft protection. If you run your checking account into the red for some reason, you can use your credit card to cover the charges without incurring a huge overdraft fee, as long as you stay within your credit limit. The Overdraft Protection Cash Advance fee is $12 for each transaction, (if you are enrolled).
Why you might prefer a different card instead
The BankAmericard® Secured credit card reports your account activity to the credit bureaus, which is helpful when it comes to your credit score but you don't get a lot of extra bells and whistles. There are a handful of secured cards that offer rewards when you make purchases, which may be a reason to consider a different card if you want to earn back some of what you spend.
Bottom line
If you need a basic credit card so you can work on improving your credit with responsible use, applying for the BankAmericard® Secured credit card may be what you are looking for. The annual fee isn't as high as what some of the other secured credit cards charge but you'll want to make sure you're paying for purchases made on the card in full each month to avoid interest charges. Use this card, as well as handling all of your other credit obligations responsibly, and you can work at building or rebuilding your credit.
BankAmericard® Secured Credit Card:
Main Card Features
Interest Rates - Annual Percentage Rates (APR)
Fees
Other Card Benefits
Minimum refundable security deposit of $300 is required to open this account

Credit lines maximum of $4,900 (based on the amount of your security deposit, your income and your ability to pay)
24.49% variable APR on purchases and balance transfers
$0 annual fee

Balance transfer fees - Either 3% of the amount of each balance transferred or $10, whichever is greater
Account alerts, online and mobile banking
Terms Apply
---
Independent Review Disclosure: All the information about the BankAmericard® Secured credit card has been collected independently by CreditSesame.com and has not been reviewed or provided by the issuer of this card. The BankAmericard® Secured credit card is not available through CreditSesame.com.
Advertiser Disclosure: Many of the offers that appear on this site are from companies from which Credit Sesame receives compensation. This compensation may impact how and where products appear (including, for example, the order in which they appear). Credit Sesame provides a variety of offers, but these offers do not include all financial services companies or all products available.
Credit Sesame is an independent comparison service provider. Reasonable efforts have been made to maintain accurate information throughout our website, mobile apps, and communication methods; however, all information is presented without warranty or guarantee. All images and trademarks are the property of their respective owners.
Editorial Content Disclosure: The editorial content on this page (including, but not limited to, Pros and Cons) is not provided by any credit card issuer. Any opinions, analysis, reviews, or recommendations expressed here are author's alone, not those of any credit card issuer, and have not been reviewed, approved or otherwise endorsed by any credit card issuer.
Provider's Terms: *See the online provider's application for details about terms and conditions. Reasonable efforts have been made to maintain accurate information, however, all information is presented without warranty or guarantee. When you click on the "Apply Now" button, you can review the terms and conditions on the provider's website. Offers are subject to change and the terms displayed may not be available to all consumers.
The information, including rates and fees, presented in this article is believed to be accurate as of the date of the article. Please refer to issuer website and application for the most current information. Verify all terms and conditions of any offer prior to applying.
Responses are not provided or commissioned by the bank advertiser. Responses have not been reviewed, approved or otherwise endorsed by the bank advertiser. It is not the bank advertiser's responsibility to ensure all posts and/or questions are answered.
Reviews: User reviews and responses are not provided, reviewed, approved or otherwise endorsed by the banks, issuers and credit card advertisers. It is not the banks, issuers, and credit card advertiser's responsibility to ensure all posts are answered. The Credit Sesame website star ratings are an average based on contributions from independent users not affiliated with Credit Sesame. Banks, issuers and credit card advertisers are not responsible for star ratings, nor do they endorse or guarantee any posted comments or reviews.
Disclaimer: The article and information provided here is for informational purposes only and is not intended as a substitute for professional advice.
Join The Discussion
Become a vital part of the SesameThrive community and share your experiences and insights.
You can trust that we maintain strict editorial integrity in our writing and assessments; however, we receive compensation when you click on links to products from our partners and get approved.
Published January 28, 2016
Related Links