Ever pull out a platinum credit card to pay a bill at a restaurant or bar? It may be a sign that you have low self-esteem, according to recent research.
A Ferrari or Dolce & Gabbana jacket may be out of reach for someone who wants to show off a symbol of high social status that he can't afford but wants to convey to people around them. Pulling out a platinum credit card at a restaurant can be an achievable way to improve social image and build up self-esteem, according to a May 2017 study by a team of economists from the University of Chicago, the Sao Paolo School of Economics, UCLA, the World Bank and Harvard.
"Social image is a substitute for self-image," they wrote.
Flashy credit cards are selling sexy – and people are buying it
Jesse Harrison, the owner of Zeus Legal Funding, says he felt "more sexy" after switching from the regular blue debit card from his bank, to a black one through his bank's Private Client, even though the new card was also a debit card.
"I don't know, the black one just feels more sexy," Harrison says, adding that when he takes the card out in public, "I just feel more confident and wealthy."
"The personal banker that convinced me to switch to being a Private Client actually made the black debit card a selling point, and it worked," he says. "I really wanted the black one."
Ian Atkins, an analyst and staff writer at Fit Small Business, says premium credit cards are worthwhile if the rewards programs and travel perks they offer make sense for the cardholder.
Here's why you shouldn't one-up your friends with a flashy credit card
Overcompensating for low self-esteem with a flashy credit card can be costly in the long run.
Platinum credit cards often have higher fees than less prestigious cards, and higher credit limits.
In experiments, researchers offered people a platinum card that doesn't offer cash back rewards. They found that 48 percent of platinum cardholders still used the flashy cards in social situations even though they owned other credit cards that do offer cash back for the purchase.
The cardholders were trying to build social status even when it made more financial sense to use another credit card.
"Platinum card holders therefore appear willing to pay a cost to show off their platinum cards, forgoing cash back from other cards" the researchers wrote.
When platinum credit cards had the identical benefits as a standard credit card, users were more likely to use the platinum card.
"We show that demand for the platinum card greatly exceeds demand for a nondescript control product with identical benefits, suggesting demand for the pure status aspect of the card," the researchers wrote.
Here's why flashy card users pay more even though they don't spend more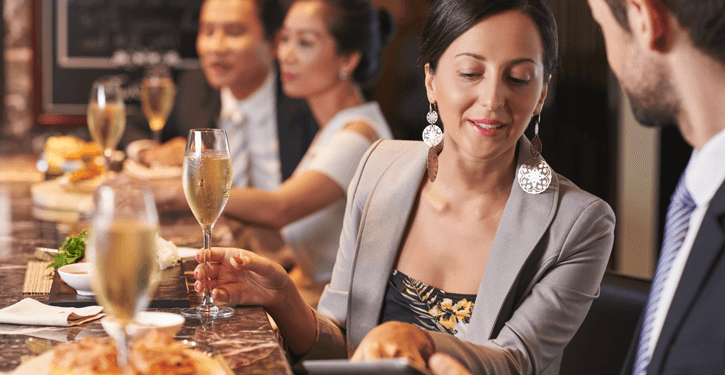 The researchers found that platinum card users don't necessarily spend more than people using cash or other credit cards. In a survey of 362 customers randomly drawn from their sample, there was only a small "and statically insignificant" increase in the number of restaurants meals bought by platinum card users.
Yet they pay quite differently for these restaurant expenditures. While the platinum card they studied offers discounts on some luxury brands like Armani and Gucci, it didn't offer cash back or discounts in restaurants.
The Average Joe credit card user pays less for the same purchase by taking advantage of cash back or other discounts.
Is sexy good for your wallet?
For a cardholder who can maximize the benefits offered by a premium card, it can offer great value. For others, the card may not be worth the cost over time.
"Status symbols, whether it's a new phone, flashy watch or sports car, have always been a letdown, their benefit fleeting at best," Atkins says. "It is no different if that status symbol happens to be 'exclusive' and 'high end' credit cards."
"Premium credit cards are not solely used as status symbols, though," he says.
"It's important to note that rewards programs and travel perks make premium cards a true value to the right card holder," he says. "But if you're primarily using a premium platinum card to boost your ego, and not your rewards point balance, then you're going to be disappointed."
We know what's in Donald's Trump's wallet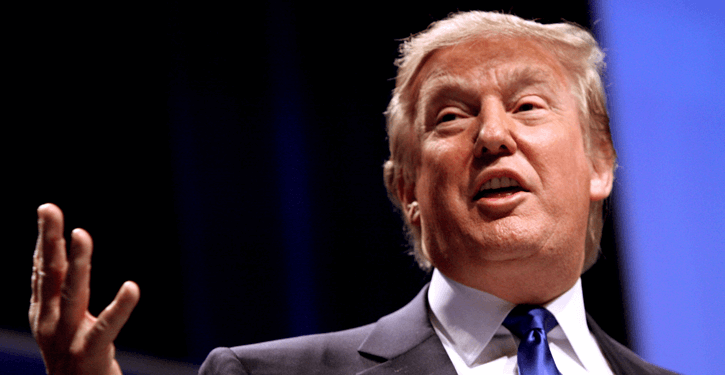 If having a flashy credit card or two in your purse or wallet is a sign of low self-esteem, what does it say when you're wallet is empty? Do you have incredibly high self-esteem if you have a basic credit card? Or no credit card at all? Or don't carry a wallet?
Donald Trump said in a December 2013 appearance on "Piers Morgan Live" that he doesn't carry a wallet on him at all.
"I carry very little cash on me," Trump said. "I like to keep it that way. You know it's very sad. I go to a restaurant and almost every time they say, 'Mr. Trump, it's on me.'"
Trump doesn't say whether he has a credit card, though we might assume he doesn't carry one with him if he doesn't carry a wallet.
The economists in the credit card study didn't say whether not carrying a credit card is a sign of a huge ego.
Here's why good self-esteem is great for your finances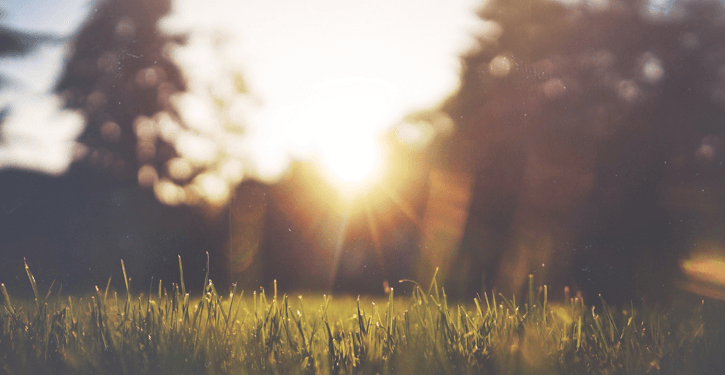 The study's authors found some good news.
While "a desire to signal high income or wealth may cause consumers to purchase status goods" and "lead to wasteful spending in a consumption rat race," they found that people with higher self-esteem have a lower demand for status goods.
The higher your self-esteem, the lower your demand for status goods.
Factors that can lower self-esteem include poverty, unemployment and other financial drivers. For people facing these struggles, the cost of a premium credit card can be most damaging.
There are many ways to build self-esteem other than with a platinum credit card.
For starters, focus on things you can change, not on things you wish were different (like your financial status).
Which credit card should YOU carry?
A financially smart credit card shows that you think highly of yourself and your ability to make good financial decisions. In terms of improving your self-esteem, a credit card that rewards you with cash back and other tangible benefits could be the best way to raise it.
Search for smart credit cards on Credit Sesame.
---
Advertiser Disclosure: Many of the offers that appear on this site are from companies from which Credit Sesame receives compensation. This compensation may impact how and where products appear (including, for example, the order in which they appear). Credit Sesame provides a variety of offers, but these offers do not include all financial services companies or all products available.
Credit Sesame is an independent comparison service provider. Reasonable efforts have been made to maintain accurate information throughout our website, mobile apps, and communication methods; however, all information is presented without warranty or guarantee. All images and trademarks are the property of their respective owners.
Editorial Content Disclosure: The editorial content on this page (including, but not limited to, Pros and Cons) is not provided by any credit card issuer. Any opinions, analysis, reviews, or recommendations expressed here are author's alone, not those of any credit card issuer, and have not been reviewed, approved or otherwise endorsed by any credit card issuer.
Provider's Terms: *See the online provider's application for details about terms and conditions. Reasonable efforts have been made to maintain accurate information, however, all information is presented without warranty or guarantee. When you click on the "Apply Now" button, you can review the terms and conditions on the provider's website. Offers are subject to change and the terms displayed may not be available to all consumers.
The information, including rates and fees, presented in this article is believed to be accurate as of the date of the article. Please refer to issuer website and application for the most current information. Verify all terms and conditions of any offer prior to applying.
Responses are not provided or commissioned by the bank advertiser. Responses have not been reviewed, approved or otherwise endorsed by the bank advertiser. It is not the bank advertiser's responsibility to ensure all posts and/or questions are answered.
Reviews: User reviews and responses are not provided, reviewed, approved or otherwise endorsed by the banks, issuers and credit card advertisers. It is not the banks, issuers, and credit card advertiser's responsibility to ensure all posts are answered. The Credit Sesame website star ratings are an average based on contributions from independent users not affiliated with Credit Sesame. Banks, issuers and credit card advertisers are not responsible for star ratings, nor do they endorse or guarantee any posted comments or reviews.
Disclaimer: The article and information provided here is for informational purposes only and is not intended as a substitute for professional advice.