Picture this: You're sitting on the beach, sun on your face, cold drink in your hand, with the soothing sounds of the wind and waves lulling you to relaxation.
Or at least you would be, but you got sick right before your vacation, so you're just in your apartment. Oh, and you're out a few hundred bucks because your flight was non-refundable.
It's one of our biggest vacation fears – something goes wrong either before or during a trip, ruining the whole experience and costing a lot of money – and there's nothing we can do about.
Or is there?
Travel insurance is less common than health insurance or life insurance, but when it comes to saving your vacation and your budget, it can be invaluable.
What travel insurance gets you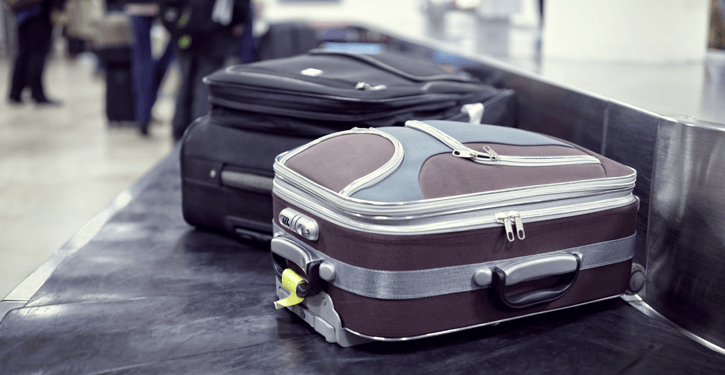 Travel insurance protects you from financial loss if something happens during your travels.
Miss a flight? Lose your luggage? Misplace your passport? A good travel insurance policy can help you recoup your costs, whether it's refunding the price of a ticket or setting you up with somewhere to stay if you have to spend an extra night somewhere because of a missed flight. Things covered in a standard travel insurance policy include:
Non-refundable trip costs (like a plane ticket)

Policyholders (or companions) too sick or injured or injured to travel

Medical evacuation

Lost baggage

Canceled or delayed travel

Lost passport
Not every mishap is covered, but every travel insurance policy outlines what is and isn't included. Get sick and have to cancel your trip? You're probably safe. Oversleep and miss your flight? You may be on your own.
The cost of your policy depends on what's included and, crucially, your total trip cost. A typical travel insurance policy will cost between 4% and 8% of your trip total. All in all, it's a relatively affordable way to protect a trip, especially a high-cost one that you've been saving up for for a while.
Consider this: A $2,000 vacation would cost $80 to $160 to insure. If that amount helps you sleep better knowing you have recourse if something goes wrong on your trip, you may want to work the additional cost into your budget.
Another, more specific, form of insurance you might consider is travel health insurance. Most travel insurance policies include medical treatment and evacuation coverage, so if you need to get airlifted from your Amazonian excursion to a hospital, you won't have to foot the bill even if your health insurance doesn't cover it. Travel health insurance spins off that aspect of trip coverage. That means you don't get comprehensive travel protection, but you gain health related coverage for a fraction of the price.
A number of major insurers and financial institutions, from USAA to AIG, offer travel insurance products. Groups like AAA and travel companies like Hotwire also partner with insurers to sell their own brand of travel insurance. Before you buy, find out what's covered, the cost, and whether or not there are distinctions between domestic and international travel.
Travel insurance alternatives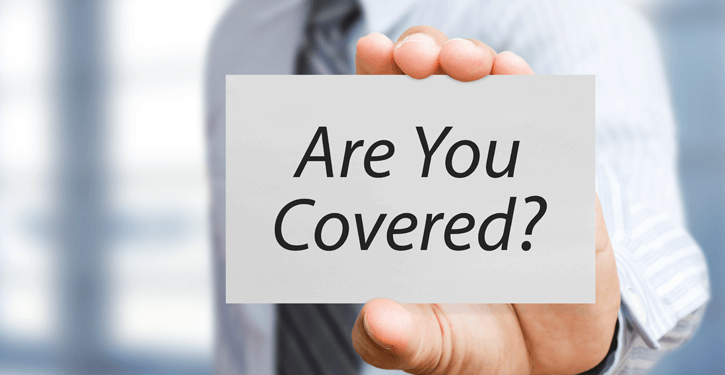 You want some level of protection on your vacation, but you're not interested in taking on the added cost of travel insurance. After all, that's money you could be spending on mojitos on the beach. Luckily, you may get coverage in other ways (although the coverage is more limited than what you'll get with a full travel insurance policy).
Take your renters insurance, for instance. It protects the things in your apartment. But did you know it also protects your things when they're not in your apartment? That means if something gets stolen or damaged while you're globetrotting, your renters policy may still help you repair or replace it.
Don't forget about your auto insurance policy. Worried about an accident or vehicle breakdown? Most personal car insurance policies have some sort of rental car coverage in place, so that may be all you need. If your policy has limitations, rental car insurance is a low-cost alternative.
As always, check your policy to see what is and isn't covered, and call your insurer if you're unsure. Don't assume your policy protects you in a certain scenario only to find out later that it doesn't.
Finally, don't be afraid to look outside of insurance to see what coverage you already have. Some credit cards offer trip cancellation, trip delay or baggage delay insurance for flights, hotels or even some other travel expenses charged to the card. They also offer extra protection for car rentals, too. These policies vary across cards and issuers, and exclusions typically apply. However, a few travel credit cards provide pretty robust coverage. Beyond that, services like Freebird allow you to rebook a flight for as little as $19.
Overall, whether or not you opt for travel insurance depends on two things: Your budget, and how well you worry about the unknown. If you'd rather be safe than sorry, and you can swing the extra cost of a travel insurance policy, it can be a comprehensive way to protect against most things that can go wrong on a vacation. Even if you don't purchase a travel insurance policy, see what policies you might already have that can help you. You may be protected without even realizing it.