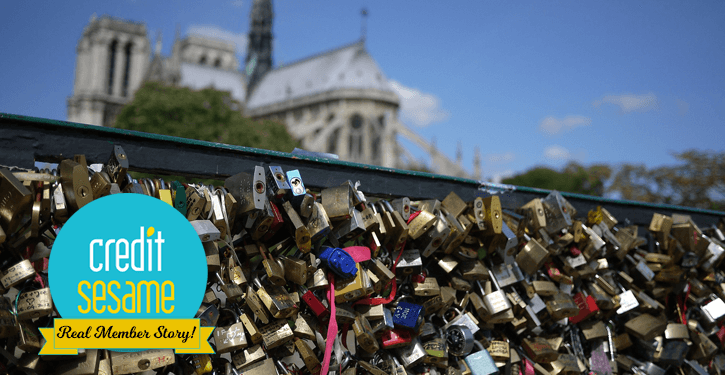 When 29-year-old Atlantic City resident and investment strategist Lyn Alden Schwartzer was a high-school student, she was like most American consumers at that age – no credit history and little to no knowledge of how credit works. By the time she graduated college, though, she had broken into the ranks of the elite 800+ credit score club.
Lyn shared her secrets with us about how she built an outstanding credit score from the ground up.
First: She became an authorized user on her dad's credit card
Lyn had always been financially responsible. She was raised by an older single father. When Lynn got her driver's license (a nerve-wracking time for any parent), her father did something unusual: he added her to his existing credit card account as an authorized user. That way, she could pick up groceries while she was out with the car.
"My father's credit card account was very old, and his credit score was 848," Lyn says.
Being an authorized user on such an epic established credit card account meant that she received an instant and significant boost to her own credit score. The length of your credit history affects about 15% of your total credit score. Payment history accounts for an even larger share of your score – 35% – and Lyn's dad had a perfect payment history.
Second: She opened her first credit card while in college
College is the first time many people will open a credit card. Lyn opened her first low-limit credit card as a freshman.
Rather than spending up to her limit on beer kegs and sushi buffets, Lyn mostly limited her credit card spending to just the essentials. She and her friends would head out once a month for a big shopping spree to stock up on things like toiletries, food, and clothes.
Find out your approval odds through your Credit Sesame member dashboard.
Third: She paid off her credit card twice a month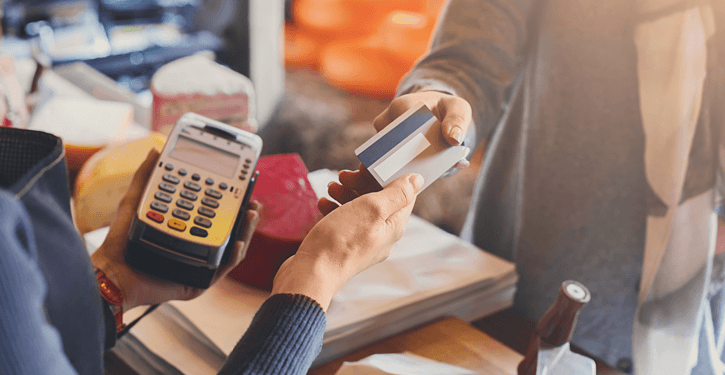 Lyn paid off her credit card more than just on the due date. She also checked her balance halfway through the month to pay off any new charges. By doing this, Lyn never missed a payment and she kept her credit utilization low.
Payment history and credit utilization alone affect 35% and 30% of your credit score, respectively. With these two practices alone, Lyn was able to boost her credit score into the stratosphere.
Check your credit utilization rate with a free Credit Sesame membership.
Remembering to pay your credit card bill can be hard sometimes. Set up a trigger to help remind you to pay off your credit card—such as your regular monthly shopping trip, your to-do list, a bill pay app or an email reminder to yourself.
Fourth: She transferred her father's credit card to her name
Sadly, Lyn's father passed away when she was just 25. She was wrapping up his affairs when she called to close his old credit card—the one on which she was an authorized user.
Normally when you close a very old, established credit account, your average account age goes down and that can lower your credit score. About 10% of your credit score depends on account age. Lyn did not, however, lose the benefit of the account's age.
"Due to my credit history, they gave me the opportunity to have it transferred to me [as the primary user] instead," says Lyn. She kept the account open and maintained her high credit score.
Get a free credit report card today, and see exactly what your account age is.
Lyn's high credit score saves her money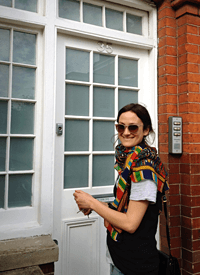 The biggest surprise of all came when Lyn rented her first apartment after graduating from college.
"I walked in and the office manager shouted to the landlady that I was here for the application. The landlady shouted back, 'Oh, that's the one with 800!'  I was confused and asked, '800 what?' The office manager said, 'Your credit score. We don't get many that high.'"
Thanks to the hard work started by Lyn's father and continued by Lyn to establish and maintain a healthy credit history, Lyn had already joined the elite 800+ club while still in college.
The icing on the cake was that the apartment manager waived the security deposit and gave Lyn a 10% discount on rent, due in part to her amazing credit score.
Lyn uses Credit Sesame to keep tabs on her high credit score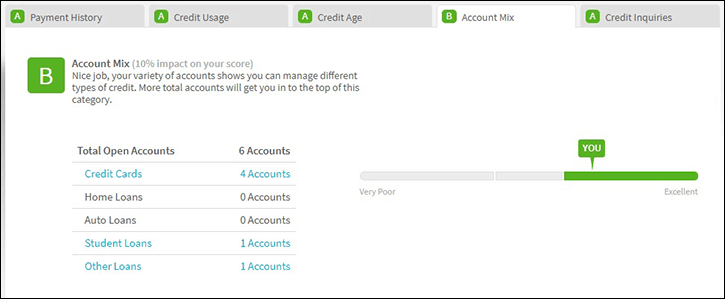 These days, Lyn uses Credit Sesame to monitor and manage her high credit score, currently sitting at 821.
She uses the My Credit Analysis section to see which areas of her credit she can improve.
"Right now, the only area where I have a 'B' in my credit mix, since I don't have any mortgage or auto loans," she says. It's not advisable to take out a loan just for the sake of adding to your credit mix. But when the opportunity arises, Lyn knows that doing so is likely to improve her score even further.
When the time is right for a loan, check your personalized offers on Credit Sesame.
Lyn also likes that she can view her VantageScore® from TransUnion on Credit Sesame and compare it with the FICO® score provided by one of her credit cards. "This month, for example, my VantageScore dropped 3 points while my FICO score went up 8 points. [That's why] it's useful to check both."
Finally, Credit Sesame helped motivate her to pay off her student loans. You can see your total debt balance over time under the My Debt section in your Credit Sesame account. Seeing the bars on the graph get shorter each month helped motivate Lyn to finally put the last nail in her student loan's coffin.
Lyn's credit score is getting her places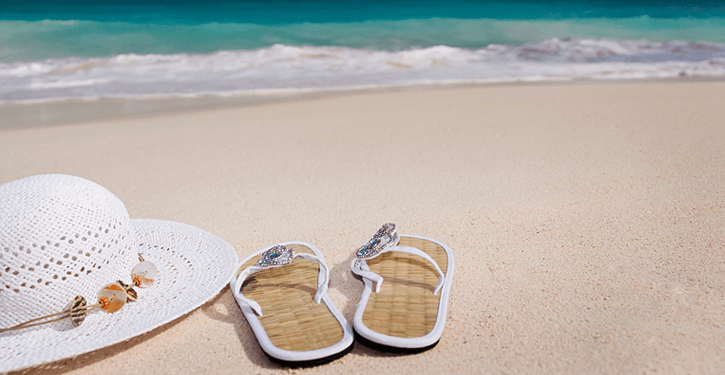 Aside from saving a ton of money on rent and deposits, Lyn will be eligible for the best rates on loans. She doesn't have any plans in the immediate future to buy a home but when she does, a credit score over 800 will help her secure the best possible terms and savings.
Finally, Lyn used her high credit score to open up rewards credit card accounts, including the Chase Sapphire Preferred® Card and the Chase Freedom® card.
"I now have enough points for a couple of free vacations."
Take your credit score to the next level. Credit Sesame will help!
---
Disclaimer: All the information about the Chase Sapphire Preferred® Card has been collected independently by CreditSesame.com and has not been reviewed or provided by the issuer of this card. The Chase Sapphire Preferred® Card is not available through CreditSesame.com.
Disclosure: The credit card offers that appear on this site are from credit card companies from which this site may receive compensation. This compensation may impact how and where products appear on this site (including, for example, the order in which they appear). This site does not include all credit card companies or all available credit card offers. Credit Sesame is an independent comparison service provider. Reasonable efforts have been made to maintain accurate information throughout our website, mobile apps, and communication methods; however, all information is presented without warranty or guarantee. The editorial content on this page (including, but not limited to, Pros and Cons) is not provided by any credit card issuer. Any opinions, analysis, reviews, or recommendations expressed here are author's alone, not those of any credit card issuer, and have not been reviewed, approved or otherwise endorsed by any credit card issuer. All images and trademarks are the property of their respective owners.
See the online provider's application for details about terms and conditions. Offers are subject to change and the terms displayed may not be available to all consumers. Please visit the provider's site for current information and verify all terms and conditions of any offer prior to applying.
Responses are not provided or commissioned by the bank advertiser. Responses have not been reviewed, approved or otherwise endorsed by the bank advertiser. It is not the bank advertiser's responsibility to ensure all posts and/or questions are answered.
Disclaimer: The article and information provided here is for informational purposes only and is not intended as a substitute for professional advice.