The Great Recession inflicted a lot of pain on Americans: loss of retirement savings, home foreclosures and job layoffs. But one positive that came out of the dark financial period is that credit card users improved their swiping habits. Wisening up to the cost of carrying a revolving balance, almost half of credit card users pay their bill in full each month, the highest since 2001 when Gallup began tracking payment habits.
The other half of the population, however, continues to have the unwanted reputation of being addicted to credit card debt. Which got us wondering, which cities' residents are most dependent on credit?
In developing our list of the top 10 cities with credit card debt, we used Credit Sesame's internal data and considered the following factors:
The average credit card balance per card (not per resident)
The credit utilization ratio per card (this means the amount of debt vs. how much overall credit is available)
The median household income
Many cities with residents carrying high credit card balances also earn above average household incomes, perhaps because those with high salaries tend to be big spenders as well. But low-wage earners aren't exempt from racking up credit card debt either. Here's how the biggest plastic addicts stack up against each other.
10. Tarzana, CA
Average credit card balance: $1,300
Credit utilization ratio: 28%
Median household income: $66,951
Once part of the San Fernando Mission established by Spanish missionaries in the 18th century, Tarzana is now a part of Los Angeles. A popular hideaway for numerous celebrities (Demi Lovato, Maya Rudolph and Paul Thomas Anderson all call Tarzana home), it appears that city residents use their plastic to fund their champagne wishes and caviar dreams.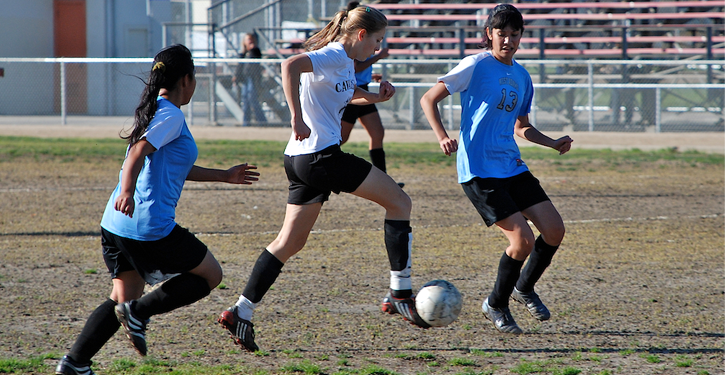 9. Gainesville, VA
Average credit card balance: $1,302
Credit utilization ratio: 24%
Median household income: $130,944
Virginia may be for lovers, but Gainesville is for plastic users. The small town with a population of 11,481 is a suburb of Washington, D.C., making it an expensive place to call home. A median sale price for Gainesville homes is $436,200 doesn't leave residents a lot of extra cash to put towards their credit card balance.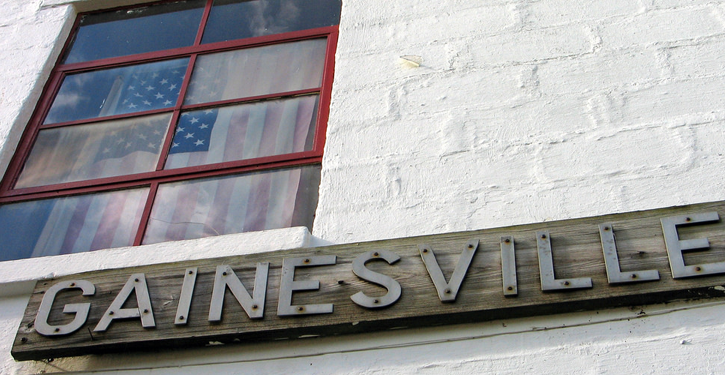 8. Friendswood, TX
Average credit card balance: $1,319
Credit utilization ratio: 34%
Median household income: $95,120
Everything is bigger in Texas — including the average credit card balance and utilization ratio of residents in Friendswood. Located just outside of the Houston metro area, this small city was named one of the best affordable suburbs in the United States by Business Week in 2009. Since then, it appears that citizens spend a little too freely at the nearby Baybrook Mall and on tickets to root for local teams Astros, Rockets and Texans.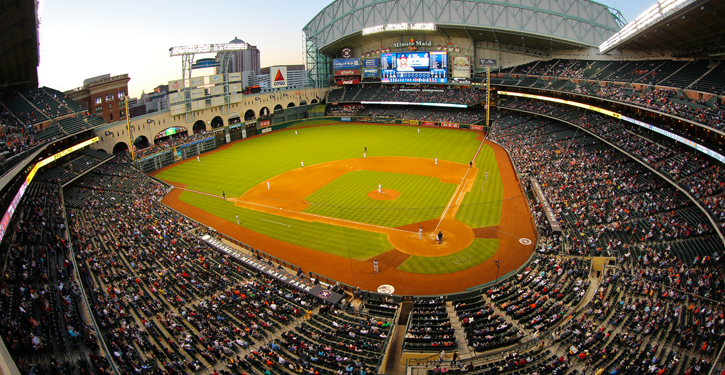 7. Brentwood, TN
Average credit card balance: $1,330
Credit utilization ratio: 21%
Median household income: $138,395
Teeming with country music singers and professional athletes, this secluded haven is nestled in the rolling hills just south of Nashville. A decade ago, the Council for Community and Economic Research ranked Williamson County (where Brentwood is located) as American's wealthiest county, when considering cost of living. But high housing costs —median monthly housing costs run $2,626 for those that own their own homes and median rent costs $1,964 — likely drain the disposable incomes of residents, even though household income is almost triple the nation's average.
6. San Juan, PR
Average credit card balance: $1,360
Credit utilization ratio: 26%
Median household income: $33,848
Before the U.S. Congress issued a bailout, the island territory of Puerto Rico found itself approximately $2 billion in debt. Residents of the capital city aren't nearly that much in debt, but they're still carrying four digits' worth of credit card debt while earning a household income that's almost $20,000 less than the U.S. average. Adding to the financial pain is the loss of manufacturing jobs in Puerto Rico. While manufacturing grows in the U.S. (adding 9,000 positions) in July 2016, the ending of tax incentives a decade ago crippled Puerto Rico's manufacturing base, and it's never recovered.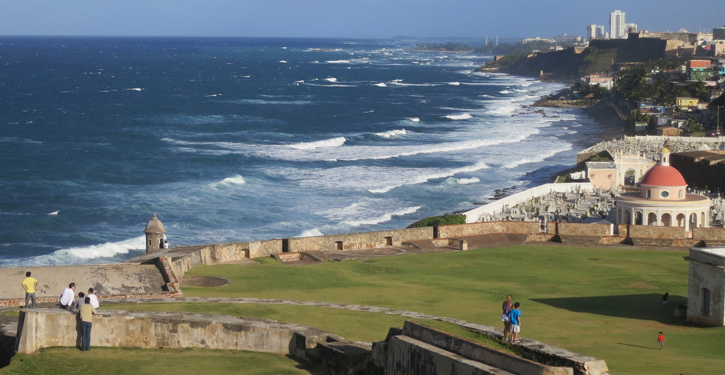 5. Bowie, MD
Average credit card balance: $1,364
Credit utilization ratio: 35%
Median household income: $106,396
Employees at the town's largest employer — Inovalon, a cloud-based technology company — report receiving higher-than-average salaries. Approximately only half of residents are college graduates, stifling their chances for higher wages and long-term savings growth and making it more likely they need to rely on credit cards to buy necessities.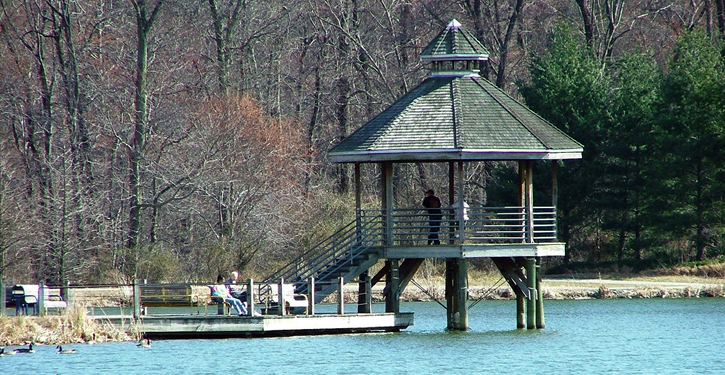 4. State College, PA
Average credit card balance: $1,503
Credit utilization ratio: 27%
Median household income: $26,627
"Happy Valley" is the nickname of this college town (which houses Penn State University), but the financial situation of most residents is quite gloomy. The average household income is only slightly higher than the poverty level for a family of four — and half of the city's residents officially live in poverty. The university is by far the largest employer, but many positions are part-time and employees must work an average of 15 hours a week the entire year in order to qualify for retirement benefits and an average of 30 hours a week to gain access to an employee-sponsored healthcare plan.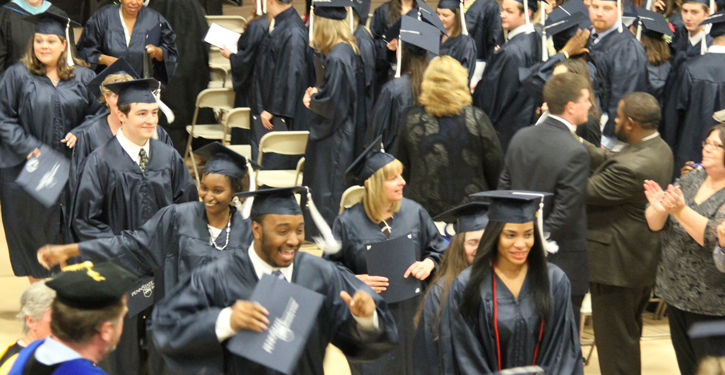 3. Wayne, NJ
Average credit card balance: $1,512
Credit utilization ratio: 27%
Median household income: $72,062
With New York City just 20 miles away, the allure of the shopping, eating and sightseeing in the big city tempts Wayne residents to rack up high balances on their credit cards. Its proximity to the Big Apple also means that commuters make up a large portion of this suburban community. Workers can command higher salaries by traveling into Manhattan for their jobs, but monthly train passes will set them back a whopping $298.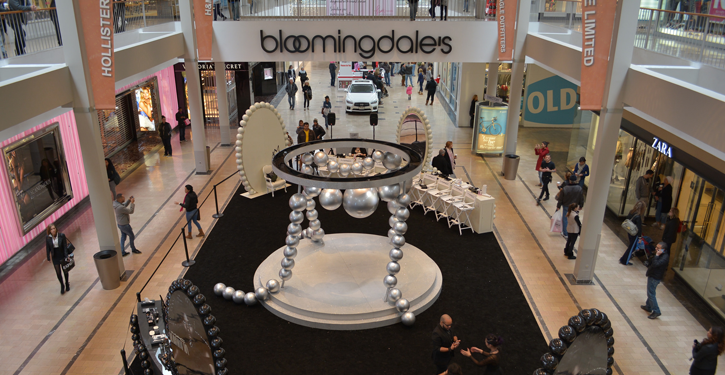 2. Tujunga, CA
Average credit card balance: $1,542
Credit utilization ratio: 32%
Median household income: $59,358
Once home to a temporary Japanese detention station during World War II, this suburb of Los Angeles today houses one of the largest percentages of Vietnam veterans. Despite residents of Tujunga earning higher household income than those living in Los Angeles, household values are lower so residential mobility is decreased as well. And while the number of local jobs has increased during the past decade, there's still only one job for every four workers, so the town's economic base is fairly weak and many travel to nearby Burbank, North Hollywood or Glendale for employment instead.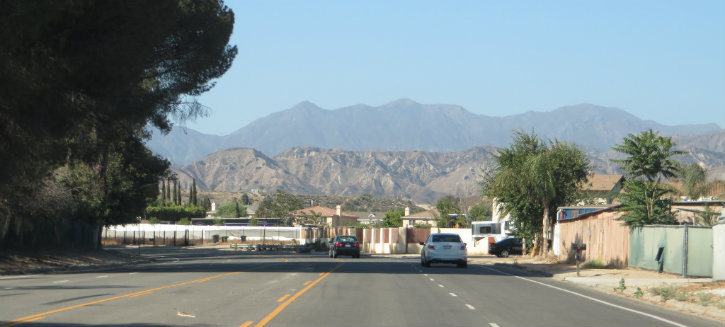 1. Beverly Hills, CA
Average credit card balance: $2,052
Credit utilization ratio: 38%
Median household income: $87,366
Known for Rodeo Drive, plastic surgery, extravagant living, and fashionable ladies who lunch, it's not really a surprise that the most famous zip code (90210) would top this list. The entertainment and hotel industries employ the most people, but few, if any, of those workers command the same salaries as top-earning actors like Kevin Hart and Ellen DeGeneres. With the average home value exceeding $4.8 million and residents averaging only a five-figure household income, it's easy to understand why BH residents opt for credit over cash on a frequent basis.